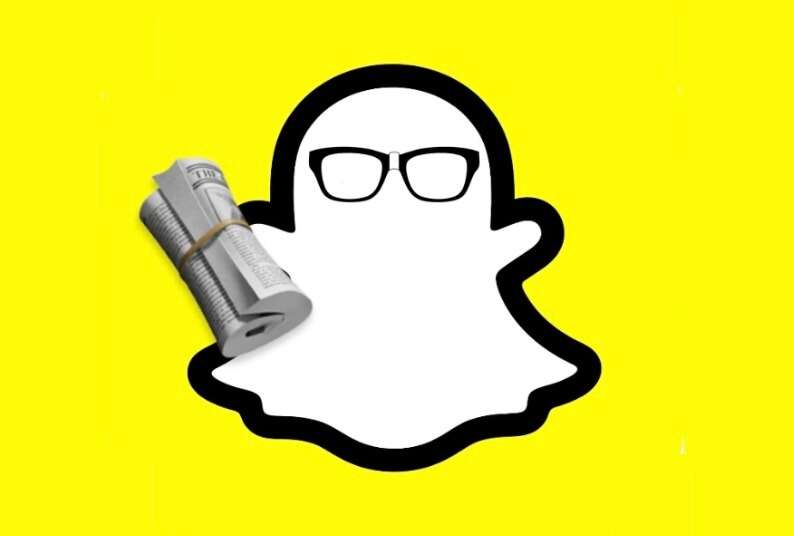 Snapchat says an average of 70 million people watch news content on its platform each month.
That is a relatively small proportion of Snapchat's total user base: parent company Snap Inc reported having an average of 406 million daily users in its Q3 earnings report.
But the 50/50 advertising revenue split Snapchat offers its partner publishers has made it a worthwhile investment for some news outlets. Daily Mail told Press Gazette last year it has a 35-strong team working on its Snapchat output, and Pink News was until recently deriving the majority of its revenue from the platform.
To learn more about how publishers should approach the platform, Press Gazette spoke with Snapchat's head of UK partnerships Lucy Luke.
What is Snapchat Discover?
Snapchat's most famous feature is its ephemeral, picture-based messaging service, which lets users send each other "snaps" that disappear after they have been viewed.
However most news outlets on Snapchat publish to the app's Discover tab, where content can be directly monetised through mid-roll advertisements.
Discover functions like a video news feed presenting users with "stories" from Snapchat's Discover partners, who comprise both traditional publishers and smaller social media outfits.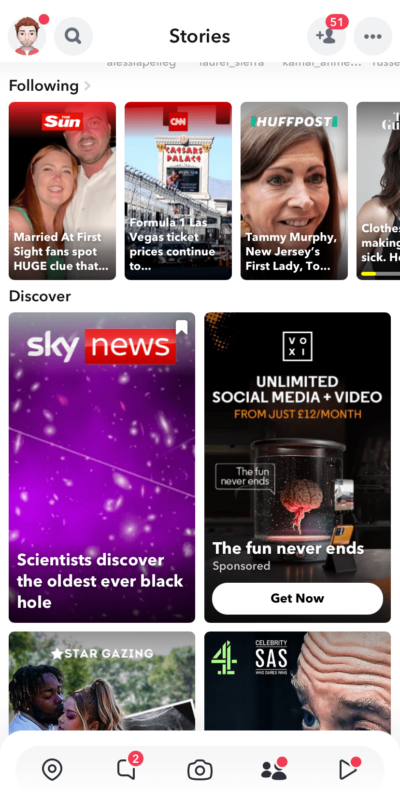 Like any other Snapchat, Instagram or Facebook story, a Snapchat Discover story consists of a series of videos or images, usually overlaid with text, that are uploaded over the course of a day. Since the introduction of the Dynamic Stories function last year, many news publishers' stories consist of automatically-generated snippets of articles that appeared on their RSS feeds.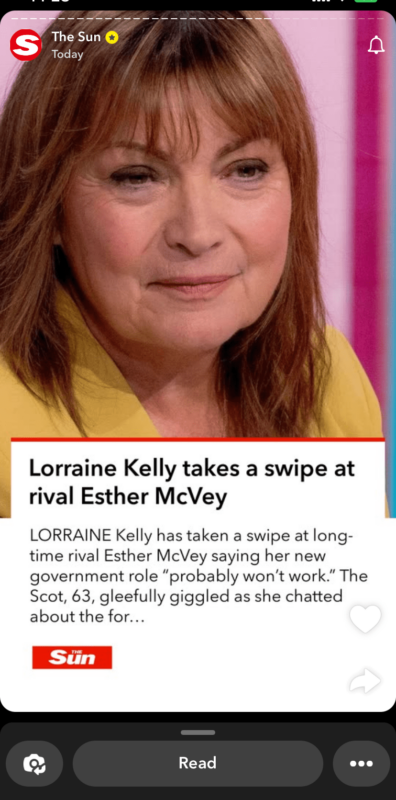 Fewer publishers publish to Snapchat's Spotlight tab, which mostly consists of user-generated content from users across the app and cannot be directly monetised by publishers at present.
But, Luke said, "publishers are using Spotlight to access this really unique audience that we see are growing on the Spotlight tab…
"They can get feedback from the community [on Spotlight] through comments, rates, shares, et cetera. But also, if you subscribe to [an account on] Spotlight you automatically subscribe to a show in Discover, so it's a way of getting new subscribers to the show where they can monetise [them]."
How do publishers become a Snapchat Discover partner?
Snapchat Discover launched in 2015 with 11 media partners, among them Mail Online, CNN and Vice. That figure has since grown to more than 900.
Discover partners are divided, Luke said, between "brand safe, fact-checked, trusted publishers" and some "emerging independent production companies". To become a partner, publishers must agree to Snapchat's terms and conditions and be approved by the platform directly after applying through the website.
Once approved as a partner, publisher content must be pitched to Snapchat through their content management system.
"Our partners will pitch an idea, send us a short clip of that video within the tool and it's my team's job to make sure that that content is the type of content we're looking for on the platform," Luke said.
What sort of content does well on Snapchat's Discover tab?
Typical publisher Discover content can range from celebrity and lifestyle news from the likes of Hello! magazine to political news from Sky or sports coverage from ITV.
Snapchat is often thought of as a platform dominated by Gen Z, and Luke said Snapchat reaches 90% of 13-to-24 year olds in the UK. 
Asked whether it was fair to call it a Gen Z platform she said: "It is useful, but I don't think it captures our entire audience. Because what we do see is that there's a growing number of over 25-year-olds that are watching content on Snapchat."
Luke said the biggest piece of advice she had for publishers who wanted to be a Discover partner was "to really think about the format of the content they're producing…
"Vertical video, short-form content that really hooks people in in that first second is so important to make sure that content resonates with our audiences".
The platform will take video "that's syndicated on other platforms, or may well have been on TV – but it really needs to be edited for the Snapchat audience," Luke said.
That audience is not necessarily identical to other youth-dominated platforms like Tiktok: according to Global Web Index research commissioned by Snap Inc, some 43% of daily Snapchat users aged between 16 and 64 are not on Tiktok, a figure that rises to 50% among users aged between 25 and 34.
But Snapchat's recommendation algorithm does function similarly to Tiktok's. Lingering over a video signals to the platform that a user is interested in what they are watching, whereas moving away quickly suggests they are not.
Luke said that the first signal Snapchat looks for is whether a video is brand safe: "If there's been any flags against the content, it will be down-ranked in distribution or not shown at all."
After that, the company looks for content with "a really good view through rate".
Luke said: "I'm always saying to my UK publishers if they can get to a one minute watch time on a three to five minute episode, they're going to be doing really well."
Finally, if a viewer subscribes to the account they're watching, "that's a really strong signal to our algorithm".
"I know it sounds obvious," she said, "but [publishers] need to be delivering content that our Snapchatters are going to consume and enjoy. So I always push them to the data – look at where people are dropping off, look at who's engaging and why."
Publishers Luke said are doing well on Discover include The Wall Street Journal, Sky Sports and Sky News, with the latter publishing a mix of breaking news through Dynamic Stories and "documentary-style episodes and also round-ups of what's going on around the world".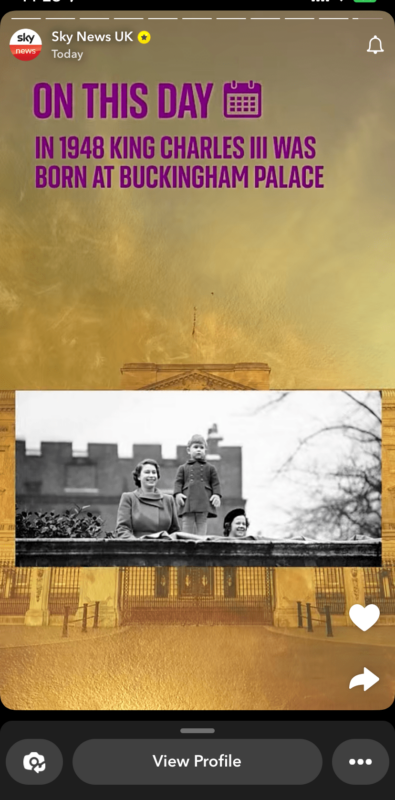 Sky Sports meanwhile has "a really nice mix" of clips from television with "a female-fronted football show called The Dub, which is more magazine style [and] fronted by two excellent presenters who used to be women Premiership footballers".
Away from news publishers specifically, Luke said one strand of content that had done well on Discover for Channel 4 was recuts of the programme Body Fixers, in which people's "beauty and hair fails" are fixed by cosmetic professionals.
"There was a massive community who are interested in that before-and-after, transformational content that has a human interest story around it," she explained. "It just seemed to work on Discover." 
The programme ended in 2017, but Channel 4 has since commissioned behind-the-scenes and best-of cuts "just to cater for that audience".
Will Snapchat sour on the news?
Luke previously worked in partnerships for Meta, which has started winding down products and schemes it previously rolled out to support the news industry.
Asked what sort of value news had to Snapchat as a business, Luke said that "we don't really break down revenue per cohort here at Snapchat, but what I can bring you back to is that 70 million-plus unique users coming to news every month on Snapchat. So that's the value for our Snapchatters – having that trusted news source."
She said that the Dynamic Stories rollout "was a clear signal to the news industry" that Snap Inc was listening to them.
"Sometimes producing lots of video is tough for a news publisher, so to be able to plug your RSS feed into Snapchat, have your always-on news approach with very little effort in terms of video editing, and resource and also see referral traffic and ad revenue – it was a great product".
However, she noted that Dynamic Stories is "still in the alpha test phase, so we're learning from that product". The company is no longer onboarding partners onto the scheme, Luke said, "because we're seeing the real value and engagement and revenue is through video formats such as Discover shows and Spotlight".
But she said it is "still going – it hasn't been deprecated".
[Read more: Meta to wind down Facebook News tab and stop funding Community News Project]
Email pged@pressgazette.co.uk to point out mistakes, provide story tips or send in a letter for publication on our "Letters Page" blog