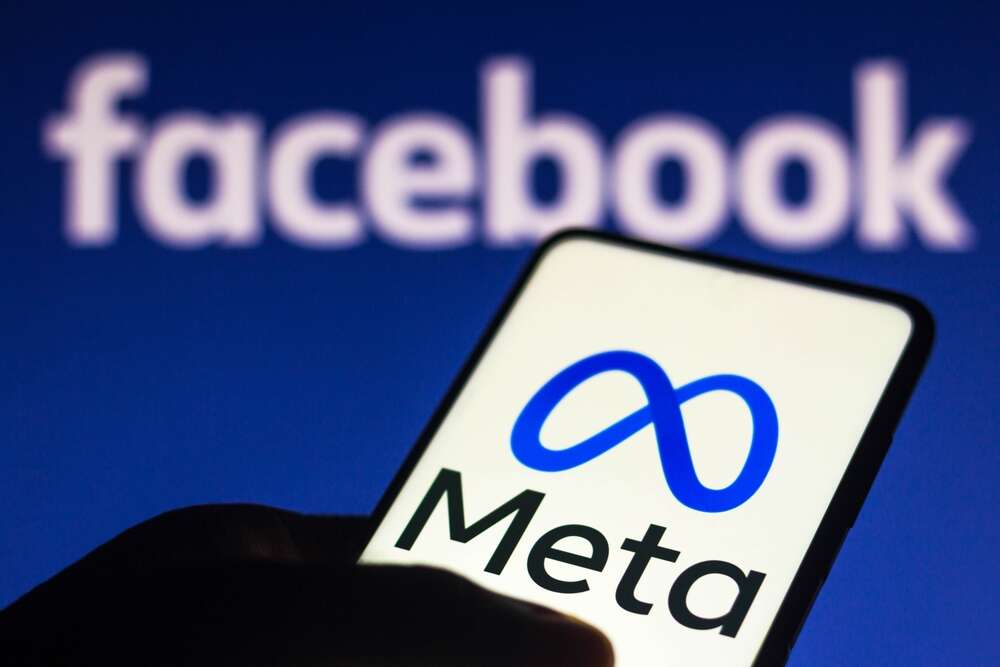 Meta will wind down payments for publishers through its Facebook News tab in the UK, France and Germany and stop funding the Community News Project when the current contracts end.
The Community News Project, which first launched in 2019, currently places more than 100 reporters in under-served communities around the country.
Existing community news reporters will continue in their current roles until the contracts end, said the NCTJ, which disburses Meta's grant funding for the scheme.
Meta said it will begin to close its Facebook News tab – a dedicated tab for news content – from early December as part of "an ongoing effort to better align our investments to our products and services people value the most".
The company similarly said on its website that its current contracts with publishers in the UK, France and Germany will continue until they expire.
Meta said: "However, to ensure that we continue to invest in those products and services that drive user engagement, we will not enter into new commercial deals for news content on Facebook News in these countries and do not expect to offer new Facebook products specifically for news publishers in the future."
The company said people will still be able to view links to news articles on Facebook – unlike in Canada, where a continuing stand-off over potential payments for news content on the platform under new legislation has seen links to publishers scrubbed from the site. Similar legislation, the Digital, Competition and Consumers Bill, is currently passing its way through the UK Parliament.
Since the start of 2021, most major UK publishers have received payments from Facebook to use their content in its News tab. The tab was previously curated by a team of around 15 journalists at Upday, but this contract ended last year as Meta turned it into a fully automated product.
[Secrecy, boredom and a ban on working elsewhere: Inside the Facebook News factory]
Meta ended the Facebook News tab in the US last year, with publishers previously telling Press Gazette they were happy with their payments through the scheme.
'Disappointing' Facebook ending Community News Project funding
The NCTJ has published a statement saying the CNP funding has been dropped and that the journalism training programme is "currently exploring ways to secure the project's legacy and take it forward into the future, in partnership with regional news publishers".
Meta's head of news partnerships for Northern Europe Sarah Brown is quoted in the statement, saying: "We are proud of the work achieved through the programme, which through $17m of funding has successfully trained and funded more than 260 journalists in newsrooms across the UK.
"The learnings and experience gained by these journalists are an invaluable legacy for the project and for those who took part."
Newsquest chief executive Henry Faure Walker said: "This is a cynical move from a company that takes billions of pounds from the UK advertising market and built their Facebook platform in part by free riding the quality content that news publishers provide.
"I'm not surprised by their behaviour but it's disappointing that Meta is retreating back to their ivory tower leaving brilliant community journalists out in the cold."
A Reach spokesperson, similarly, said: "While unsurprising, today's news clearly has broader implications about Meta's commitment to providing a safe space for reliable and trusted information, which should be a serious concern for the industry and society at large."
On the CNP funding specifically, they said:
"The CNP has cultivated terrific journalistic talent in our newsrooms and we've been proud to be able to keep so many of the CNP journalists at Reach through permanent positions after their training has finished.
"Our focus today is on supporting the brilliant journalists we currently have working with us in the scheme and in continuing to support them over the coming months through their remaining training and contract."
NCTJ chief executive Joanne Forbes said "This has been an ambitious, ground-breaking project for the last five years and has succeeded in attracting talented people from different backgrounds into journalism careers and supported them with professional training to serve their communities…
"On behalf of everyone at the NCTJ, I'd like to thank Meta for investing in this project for the last five years, and Sarah Brown and her colleagues at Meta, the publishers, trainers and reporters for making the project such a success."
Last month Press Gazette reported that the maximum funding disbursed by Meta for each CNP reporter role is £51,000 for a period of 22 months, and covers both salary, equipment and training costs.
News Media Association chief executive Owen Meredith was also "extremely disappointed" by both moves by Meta. Of the Community News Project, he said: "The collaboration between Meta, NCTJ, and local publishers has since been seen as a welcome injection of cash into frontline reporting, recognising the immense value of trusted, authoritative sources of local news to Facebook audiences."
And of the Facebook News tab, he added: "Sadly, this latest decision comes as little surprise, considering the news blackouts we have seen Meta enforcing in Canada and Australia. Meta continues to exploit its dominant position, reaping the benefits of news content on their platforms without adequately compensating the publishers that invest in it. This behaviour will continue to deprive the hard-working newsrooms who invest in creating journalism of the recognition and remuneration they sorely deserve – unless we act fast.
"This is why the Digital Markets, Competition and Consumers Bill, currently before parliament, is so vital. The Bill must reset the balance of power in the online ecosystem and create fair terms, levelling the playing field between platforms and publishers. Parliament should now move swiftly to pass the Bill.
"If Meta truly believes, as they stated just 18 months ago, that 'local newspapers are the lifeblood of communities' then they should be acting to support – and not undermine – the sustainability of journalism in the UK. Sadly, as we have seen today, actions speak louder than words."
Email pged@pressgazette.co.uk to point out mistakes, provide story tips or send in a letter for publication on our "Letters Page" blog