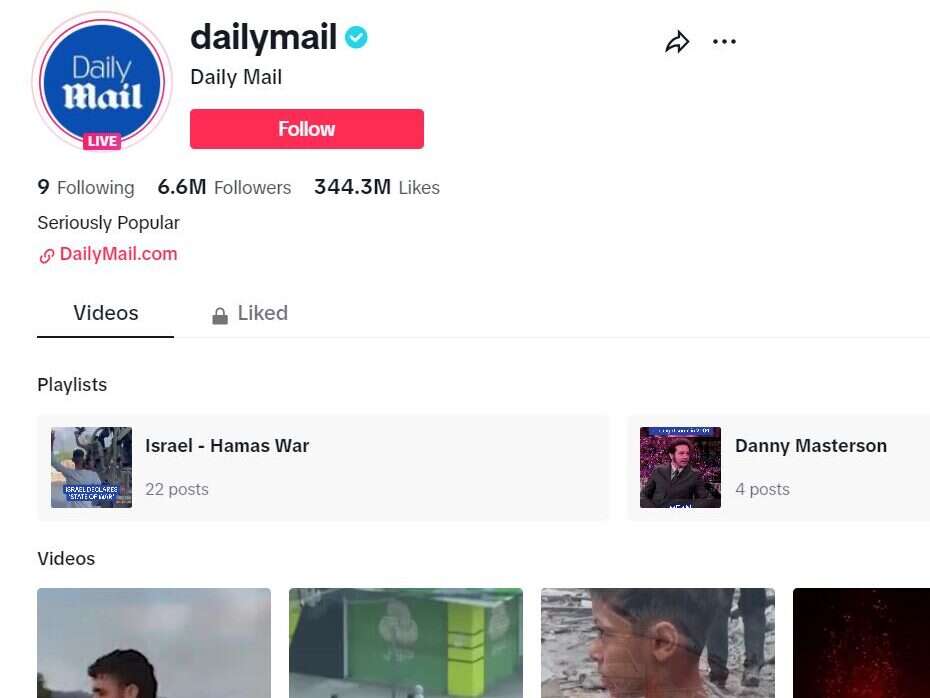 One of the biggest challenges facing media companies today is how to reach new, younger audiences.
Those brands we would class as 'legacy media' have always felt the struggle when it comes to engaging with the next big trend.
Social media presents both challenges and opportunities, yet we seem content to push out the same content on each platform without any thought for what might work best.
But what if we could maximise both reach and engagement for our content by thinking about it in a slightly different way?
I first came across the concept of creating ecosystems for stories at the News Impact Summit in Prague last year.
There, Belgian journalist Anneleen Ophoff from Are We Europe suggested that by giving different audiences entry points to the topic – by utilising the strengths of the different platforms on which we exist – we could reach viewers, readers, listeners like never before.
How 'anchor' pieces can work cross-platform
Essentially, if we used the content we gathered for a story – the words, the visual elements, the audio etc – and produced individual pieces in line with demands of the chosen platforms then it would form part of an 'ecosystem' for that story.
For example, a video tour on TikTok could be the entry point to the story for someone in that difficult 'younger audience' category.
Likewise, the three-part short-form podcast series on the same subject that brings together audio interviews, archive footage and ambient sounds might capture those who prefer to listen to their content rather than read it.
Or maybe those stunning photo portraits that have been taken of the subjects of your story would work beautifully on Instagram with an extended caption…
All three pieces of content – and any others that might sit alongside a traditional article on the website – could either be the only piece someone consumes or the start of a journey through the different aspects of the story.
By cross-promoting some of the other content, we start to link together the different aspects under a single brand. And for some it might be the first time they have ever engaged with the particular brand.
Good, old-fashioned journalism still remains at the heart of the concept. The 'anchor' piece will probably always be the web/print article, the radio package or TV segment.
But by stretching out into new territories and new domains – largely populated by people you wouldn't usually capture – you're opening up a new opportunity.
'The best way is to start off small'
One of the biggest errors that some media companies have made is being too slow to realise the potential of individual platforms.
For too long, we've treated X (formerly Twitter) and Facebook as one and the same – sticking a simple picture, a headline and perhaps a brief 'sell' of the story.
Most haven't ventured far into the world of TikTok or even Instagram, both of which require a different approach and can yield different results.
There are some success stories of course. A recent episode of the Press Gazette podcast shone the light on how the Daily Mail – with an average print edition reader age of 56 – is taking TikTok by storm and building a loyal younger audience.
Not every story or topic will be right for the ecosystem 'treatment' but this concept is about choosing which story will likely make an impact, in different ways, for different audiences.
This is not about creating more work but planning what you might need to capture to fill your ecosystem.
The best way is to start off small – produce just one extra entry point for your first story, check its success and build from there.
There's no hard and fast rules about what to include and every story will open up different expansion opportunities – work with what you've got but think about how it's packaged.
Ecosystem of a Story training
Bauer Academy is hosting a one-day training course on creating ecosystems for content in association with Press Gazette on 28 November.
On this course attendees will learn:
How to take a story idea and make it shine across different platforms
Tips for creating multiple entry points to a subject, each able to capture a different corner of your audience
Where to look for inspiration for your content (and how to choose what is right for your story)
Ecosystem of a Story is one of a series of courses offered in association with Press Gazette. The full programme is as follows:
All courses are delivered live, online, via Microsoft teams and are limited to just ten places each.
More information on one-day journalism courses offered by the Bauer Academy here.
Email pged@pressgazette.co.uk to point out mistakes, provide story tips or send in a letter for publication on our "Letters Page" blog