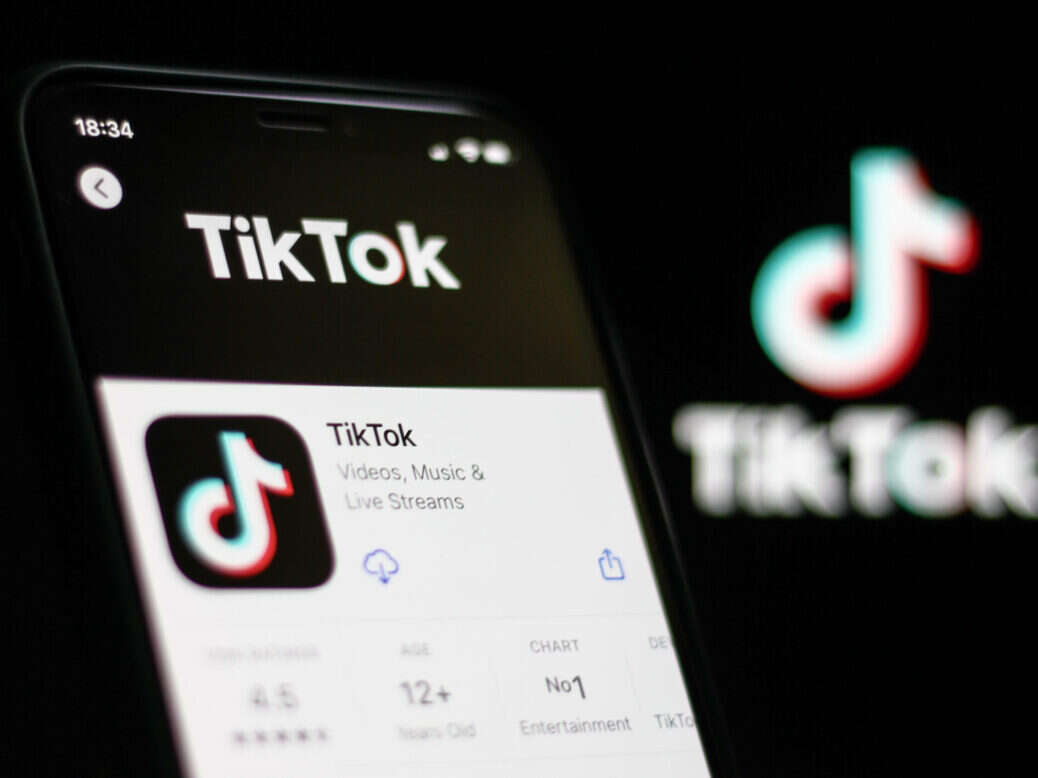 There has been a generational shift over the past few years in the way that people consume news.
Today, for millions of people around the world, Tiktok is the first stop for breaking news. And if not Tiktok, it's Instagram Reels or Youtube for longer-form content.
This is a different dynamic to the army of citizen journalists filming on wobbly cameras that gave Twitter its distinctive feel in the early days.
Gen Z is at the forefront of this change. Today's 18 to 24-year-olds have transformed how big brands advertise and how the workplace operates. The news and publishing industries are no different.
Publishers' 'scramble for Gen Z audience especially intense'
When I was at university, I started a blog to help the emerging Gen Z audience follow trends and current affairs. As the website took off, our audience grew, and so did the social media channels they used. We've followed that crowd ever since, while continuing to adapt as the next generation comes through. Today, Screenshot Media is a fast growing next-generation digital media company.
We now reach an audience of more than 200 million each month, 60% of whom are aged 18-24. At the heart of Screenshot Media is a simple ambition to produce news and content that matters to Gen Z and deliver it to them wherever they want to consume it.
It is nothing new for news organisations to reinvent themselves to attract younger audiences, but often these efforts fail to address the true problem, which is that legacy media woefully misrepresent Gen Z and how big news stories affect them.
'Gen Z faces content overload and it is difficult to cut through'
Coverage of one of the biggest economic stories of the past two years is a good example. Rising interest rates are almost always covered from the perspective of mortgage holders, with young renters largely ignored. Yet Screenshot Media data shows that 47% of renters aged 18-24 have had to move back in with their parents due to soaring rents. These are the issues that engage with Gen Z, but they receive very little attention. On Tiktok, however, it is a different story.
Gen Z faces content overload and it is difficult to cut through. Yet there is significant evidence from our analysis that younger audiences prefer quick fire, user-generated news content to lengthy newspaper articles. It is easy for editors to scoff at this and dismiss it as "dumbing down", but this is not the case. It is about creating digestible content and delivering it wherever Gen Z are consuming their news.
Our Tiktok strategy at Screenshot Media embodies this in several key content series, each one topical to the news and interests of our consumers while taking advantage of the short-form content preferred on the app, and the features available.
A number of them have a hard focus on news. On The Spot is a vox pop series that passes the mic to Gen Zers to get their thoughts and opinions on news and culture moments; Our Takes is a half-and-half format where we break down a trending news topic to bring our audience fresh takes that cut through the noise. And a more recently launched Explained By A Blonde leverages the viral #MathGirl format and discourse to deliver news on money and finance in a comical and digestibal way.
Much like Instagram, Tiktok doesn't have programmatic monetisation opportunities for publishers, so it's about creating series that we can sell to our partners through sponsored content formats. That's very much in our pipeline for 2024.
Another way to look at content is that it is a numbers game. Tiktok now has 1.7 billion monthly users, and is expected to reach 2 billion at the end of 2024. Some big-name journalists, such as the former BBC and Vice journalist Sophia Smith Galer, are on top of the hype and building their own news brands on Tiktok, but there are only a few examples of journalists or organisations that have genuinely cracked Tiktok as a platform and who understand the need to create Tiktok specific content to publish on the platform.
'All-in-one approach' to social media a 'common mistake'
One common mistake made by legacy media companies building a presence in the new content world is blasting the same video across all social media platforms. To maximise impact, each platform requires subtle variations because each platform pushes out content differently, and audiences go to individual platforms for different reasons.
This means understanding the platforms that Gen Z are on. Print, TV, and radio all require specific skills to produce compelling news stories, so why wouldn't there be different approaches to vast platforms such as Tiktok, Instagram, Snapchat, and Youtube? The all-in-one approach taken by some media titles risks alienating new audiences at first contact, or failing to reach them all together.
Our approach at Screenshot is to look at each platform and understand them in their own right, and train our team to produce native content that is optimised for that platform.
It is a cliche, but hiring the right people is so important. If publishers and traditional media titles want to attract new audiences, it's time to hire people that understand them. How many decisions on new audience strategies by newspapers are made by senior editors with decades of esteemed service but almost no first-hand experience of the newest and most popular social media platforms?
At Screenshot Media, we don't look at years of experience under an individual's belt but at the ideas they can bring to the team. This helps us stay close to our audience and deliver news that stays relevant in a media landscape that is in the midst of a transformation.
Email pged@pressgazette.co.uk to point out mistakes, provide story tips or send in a letter for publication on our "Letters Page" blog