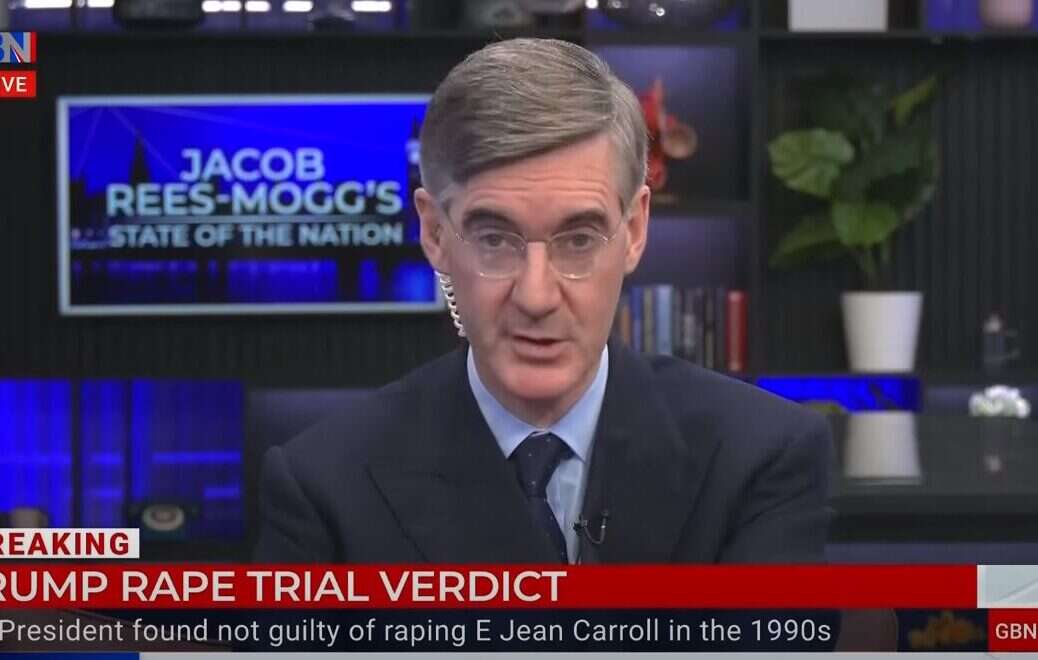 GB News has said four in ten people support politicians acting as presenters for certain types of programmes on news channels, citing a new poll commissioned by the channel.
Broadcast regulator Ofcom is currently looking into four GB News programmes over due impartiality standards in relation to politicians acting as presenters, alongside other ongoing investigations.
The two-year-old broadcaster commissioned a survey by polling firm JL Partners, whose other recent surveys have included a collaboration with Channel 4 News on the number of Conservative 'red wall' MPs who could lose their seats in the next general election. The poll of 2,119 adults in the UK, weighted to be representative, was carried out on 9 and 10 August.
Four in ten (41%) said they support politicians presenting opinion and interview programmes on news channels without caveats, versus 36% in opposition.
The poll found that 43% supported "politicians being allowed to present opinion and interview programmes on broadcast news channels as long as they embrace some alternative points of view as per regulatory standards" while 31% were in opposition.
Ofcom's Broadcasting Code states that due impartiality must be preserved "on matters of political or industrial controversy and matters relating to current public policy" and that this can be within one programme or across a series of programmes as a whole.
Almost half (49%) of respondents supported politicians presenting shows if they were "challenged and debated by other guests", while 21% disagreed.
Ofcom rules about politicians presenting on news channels
Ofcom says due impartiality "does not mean an equal division of time has to be given to every view, or that every argument and every facet of every argument has to be represented" but that ultimately one side is not favoured over another.
In relation to politicians, the Broadcasting Code states: "No politician may be used as a newsreader, interviewer or reporter in any news programmes unless, exceptionally, it is editorially justified. In that case, the political allegiance of that person must be made clear to the audience."
However, Ofcom has said politicians can present programmes deemed as current affairs rather than news and explained that if something involves "extensive discussion, analysis or interviews with guests" it may be classed as current affairs.
The regulator is also reviewing audience attitudes about whether its rules in this area, which were put in place in 2005, should be updated. In its press release about the poll results, GB News said the distinction between news and current affairs was "poorly defined".
Who are the politician presenters on GB News and elsewhere?
Sitting politicians currently working as presenters on GB News, all of whom are Conservatives, include Jacob Rees-Mogg, Lee Anderson, and married couple Esther McVey and Philip Davies.
Dehenna Davison also presented on the channel until she joined the cabinet in September last year, while other high-profile GB News presenters who are politicians but not MPs include ex-Brexit Party and UKIP leader Nigel Farage and former Northern Ireland first minister Arlene Foster.
Meanwhile, on rival channel TalkTV, owned by News UK, ex-culture secretary Nadine Dorries hosts a Friday night show. And on LBC David Lammy has hosted his own programme since 2020.
In March Lammy defended his presenting work in an interview with Sky News' Beth Rigby, saying: "No one's complaining about those hours, no one is suggesting that I'm in the pocket of LBC or anybody else. But I do think there's an issue. And if Parliament determines that [there should be] no second jobs at all... then I will have to live with that like everybody else."
Ongoing Ofcom investigations into GB News
The ongoing Ofcom impartiality investigations into GB News relating to the role of politicians as presenters are:
Separately Ofcom is investigating under due impartiality rules another broadcast by McVey and Davies on 13 May which featured an interview with a London mayoral candidate speaking live from an anti-Ultra Low Emission Zone demonstration. The regulator is also looking at a programme guest presented by Martin Daubney featuring a discussion of immigration and asylum policy and an interview with Reform UK leader Richard Tice.
At rival TalkTV, Ofcom is investigating whether a programme hosted by former SNP leader Alex Salmond broke due impartiality rules in a discussion about the SNP when he covered Tice's usual slot on 2 April.
TalkTV has previously been cleared over Dorries' interview with ex-prime minister Boris Johnson because it was interspersed with a discussion featuring different viewpoints.
Poll respondents back free speech
GB News also said the JL Partners poll showed support for its pro-free speech ethos. Comedian Andrew Doyle hosts a weekly show called Free Speech Nation, while actor John Cleese agreed to join GB News after being told it was not a right-wing channel but a free speech channel.
Some 63% of respondents agreed with the statement "free speech in the United Kingdom is in decline", versus 14% who disagreed.
And 73% agreed "it is important to defend freedom of speech, even if that speech might cause offence to some people", versus 7% in disagreement.
GB News has recently come under criticism for continuing to employ primetime presenter Dan Wootton, who is facing a number of allegations. His Mail Online column has been "paused" while investigations take place, but he continues to appear nightly on GB News on Mondays to Thursdays.
Last week, a Yougov polling showed GB News is trusted by 24% of MPs and distrusted by 58%. Among only Conservative MPs, GB News rose up the trust ranking, with a 37% trust score versus 33% distrust.
Among the general public, GB News is trusted by 12% and distrusted by 27%.
Email pged@pressgazette.co.uk to point out mistakes, provide story tips or send in a letter for publication on our "Letters Page" blog