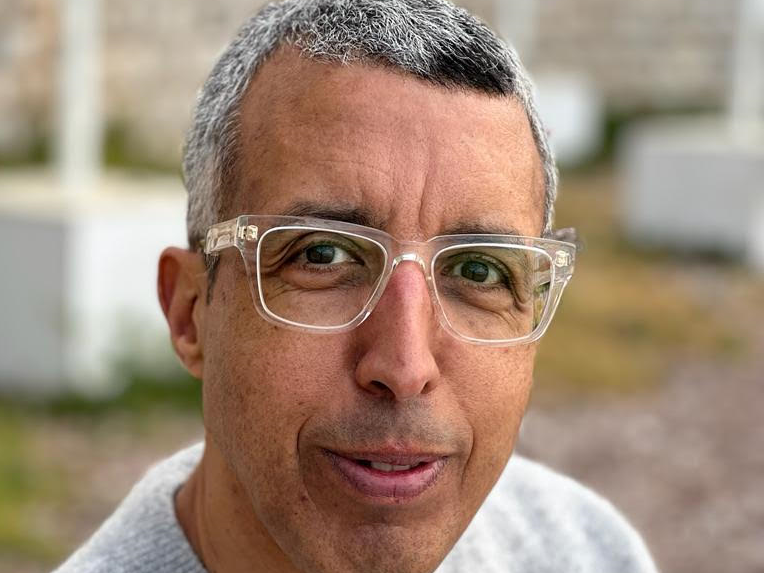 Gen Z-focused start-up The News Movement is moving into audio with its first podcast launching next month.
The move comes as chief executive Will Lewis revealed $10m of additional funding is in the pipeline from its investors.
The new release is the "start of a broader audio strategy" for the social-first news company, which officially launched almost a year ago and now has a headcount of 60 people based in London and New York (up from 46 in December). Its core demographic is 18–25-year-olds.
Co-founder and editor-in-chief Kamal Ahmed told Press Gazette: "We've always been clear as a business, we will go where our audience is whether that's social media, whether that's text-based, whether that's audio, and the podcast has always been in our planning."
The News Movement's revenue streams are: advertising share from social media platforms, content creation for editorial partners (such as National World), marketing content and solutions, consultancy on how to reach Gen Z (including data) and events.
It has yet to reveal any financial data but chief executive Will Lewis told Bloomberg this week the business has secured a promise for a further $10m from its existing investors (who have not been named). Backers include wealthy individuals and family offices. Lewis said he hopes for the business to be profitable by the end of 2024.
The first podcast will be available from 4 October and will be a weekly 12-part series called Noted, taking a deep dive into issues that matter to Gen Z audiences such as contraception, disability and drugs. The first three episodes will focus on the growing trend of travelling for plastic surgery to Turkey, drug testing at UK festivals and an interview with former French football star Patrice Evra about homophobia and abuse.
The show will be presented by Mary Mandefield, who worked on The News Movement's pilot episode for its Make It Make Sense Youtube series and is a presenter on BBC Radio London and BBC Radio 1. She will work alongside an all-female production team – which Ahmed said was not deliberate but was a "great thing" as output in a "traditional mould" can be "dominated by certain types of voices". (Reuters Institute's Nic Newman noted this month that "extended chat podcasts often hosted by two men or three men" more often top the charts.)
Ahmed said: "We want the tone of this podcast to be conversational deep dives into subjects that really matter [to] our audience.
"We know that younger demographics are coming more and more to the podcast space, it's a very exciting space, and The News Movement has always been about explanation, warmth and generosity, non-partisan useful information for our audiences, and audio is a growing part of how they consume information."
Working with production company behind The News Agents
The News Movement is partnering with Dino Sofos' production company Persephonica, which produces Emily Maitlis and Jon Sopel's daily podcast The News Agents for Global, the Dua Lipa-fronted interview series At Your Service, and the new launch Political Currency from former Conservative chancellor George Osborne and ex-Labour opposite number Ed Balls.
The News Movement has editorial control but Persephonica and its producers, Ellie Clifford and Xanthe Palmer, will work on both production and editorial in what Ahmed described as a "real partnership".
Sofos and Ahmed previously worked together at the BBC where Ahmed was editorial director from 2019–21, and together they launched Newscast, Americast, The Next Episode and Radio 1Xtra's If You Don't Know.
Ahmed described Sofos as "if not the, then very close to being the most important podcast producer in the UK", noting his "success rate" both at the BBC and at Persephonica. The Times last year described Sofos as the "prince of podcasts".
Ahmed recalled meeting Sofos and The News Movement co-founder Will Lewis for a coffee about 18 months ago "when we weren't really a business, and he was just starting out after his amazing career at the BBC". They discussed how they weren't quite ready yet, but they wanted "to imagine what does the generation Z podcast look and feel like?"
Sofos said in a statement: "News podcasts are hugely popular, but no one has nailed a topical current affairs show for a younger audience yet.
"The News Movement, with Persephonica's expertise, plans to change this. Noted will be truly authentic; presented and produced by a team of brilliant, diverse young women who reflect the audience we aim to reach."
Ahmed said: "This will be the start. Obviously, we're a US-UK business. The audio market in the US is exciting and very big.
"We wanted to ensure that our first stage in this journey is clearly defined, so this is a London-based podcast, but it's going to deal with global issues of importance to our audience. And we're going to see how we build from there."
Ahmed noted that Persephonica also announced this month it will be expanding further into the US. It has already launched a weekly US version of The News Agents.
He added that "there's a huge amount of interest in narrative podcasts around big stories" and pointed out that The News Movement last year hired former Times crime correspondent John Simpson, who co-wrote and presented the British Podcast Awards-winning Who Killed CJ Davis? podcast for the newspaper.
"So, we have skills within our business," Ahmed said. "No decisions yet, but… this is the start of a broader audio strategy."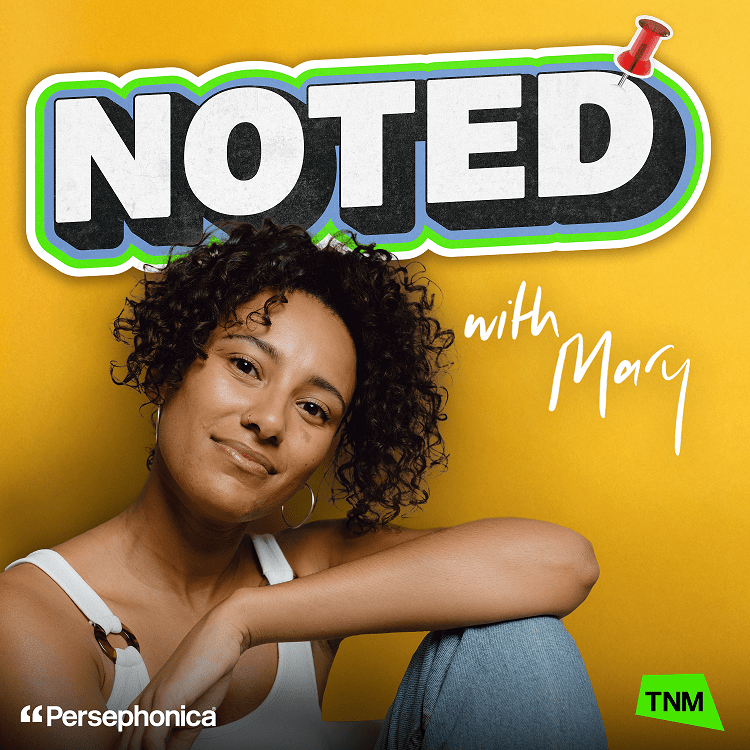 Ahmed added that the podcast is "as much about video as it is about audio", with the market today requiring a full social content plan around each episode. Many podcasts now put out filmed versions on platforms like Youtube.
"The key to new audiences or the key to particularly this younger demographic [is] they want to consume what it is in the format they want when they want it," Ahmed said. "So, we will do text off the back of our podcast, we will do video off the back of our podcast, it will also be a brilliant listen. And it's working in those spaces that is so important now, rather than demanding that the audience consume this thing in a certain way at a certain time."
The News Movement 'about creating original journalism'
Ahmed said the podcast will expand on The News Movement's journalism of the past year, which has included investigations into sex for rent and the ongoing fallout in Syria from ISIS.
"The newsroom has always been very clear – we're about creating original journalism that makes a difference and helps understanding, and the podcast will be able to build on that," he said.
Elsewhere, Instagram is the platform where The News Movement has seen the most follower growth in the past year, up 640% to 30,600. However, Tiktok remains its biggest platform, with 168,659 followers.
On Instagram, he said, it took The News Movement 14 months to get from zero to 10,000 followers. It then took four months to reach 20,000 and a further two months to reach 30,000. Their posts are now "reaching far more people than we were, and our growth is rapid in terms of our reach per post and our reach per month via Instagram," Ahmed said.
The business has also launched a separate women's lifestyle and fashion brand on Instagram, with its own weekly newsletter, named Capsule.
Of Youtube, where growth has particularly been spearheaded by UK head of news Rebecca Hutson, who joined from GB News in January, Ahmed said they had seen "good growth" but they "still have a lot of work to do".
He said their Youtube Shorts strategy had been particularly successful while they now have a clear documentary strand and are developing their short-form explainer model.
In January, The News Movement bought The Recount, a US politics video-led news start-up, which Ahmed said is now "gearing up" for the 2024 presidential election. It has more than one million social media followers in total and its biggest platforms are Tiktok (533,000 followers), Twitter (361,000), Instagram (123,000) and Youtube (70,000 subscribers).
'Bravery' needed to engage next generation of news consumers
Overall, Ahmed said he and his team have been "constantly, positively amazed by how much young people, our demographic, will lean into information".
"I must admit, when we came in and there been a coup in Gabon and I said, 'this is the kind of thing we should be covering', I wasn't convinced that this would create much engagement amongst our audience," Ahmed said, "but actually there is huge interest in the world around them, and the world around us amongst our young team, but also for our audiences.
"And so, it's a very positive thing that you see actual really deep engagement in very interesting subjects, that many people I think would be sort of dismissive, 'oh young people, they don't want that, they're just looking for certain types of content'. That just simply isn't true.
"If you can deliver in the right way, you can change that sense that some demographics are drifting away from the news – but you have to do it in the right way."
He cited the Reuters Institute for the Study of Journalism's latest Digital News Report, which showed that 18–24-year-olds preferred to go to social media for news than news publisher websites.
"We've got huge challenges amongst audiences around how do they want to consume and where do they want to consume and what do they want to consume," he said. "But with some bravery, and certainly clear formats and products and approaches, you can engage that next generation of consumers."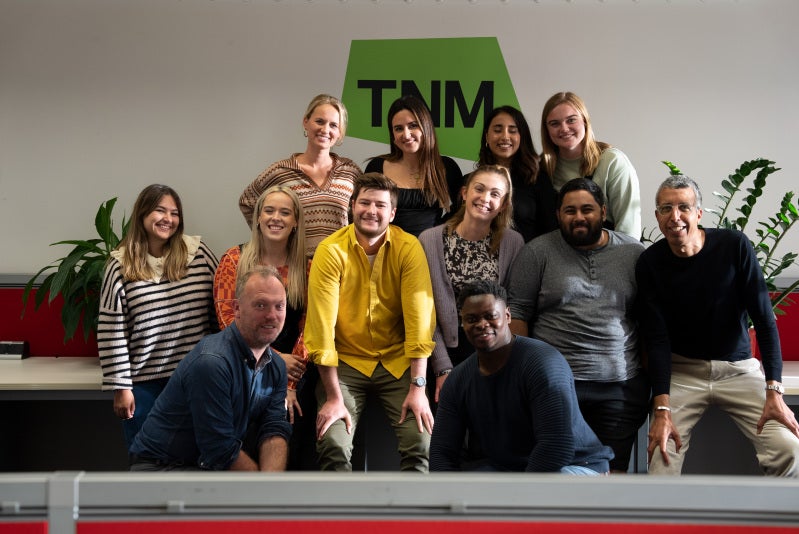 Email pged@pressgazette.co.uk to point out mistakes, provide story tips or send in a letter for publication on our "Letters Page" blog