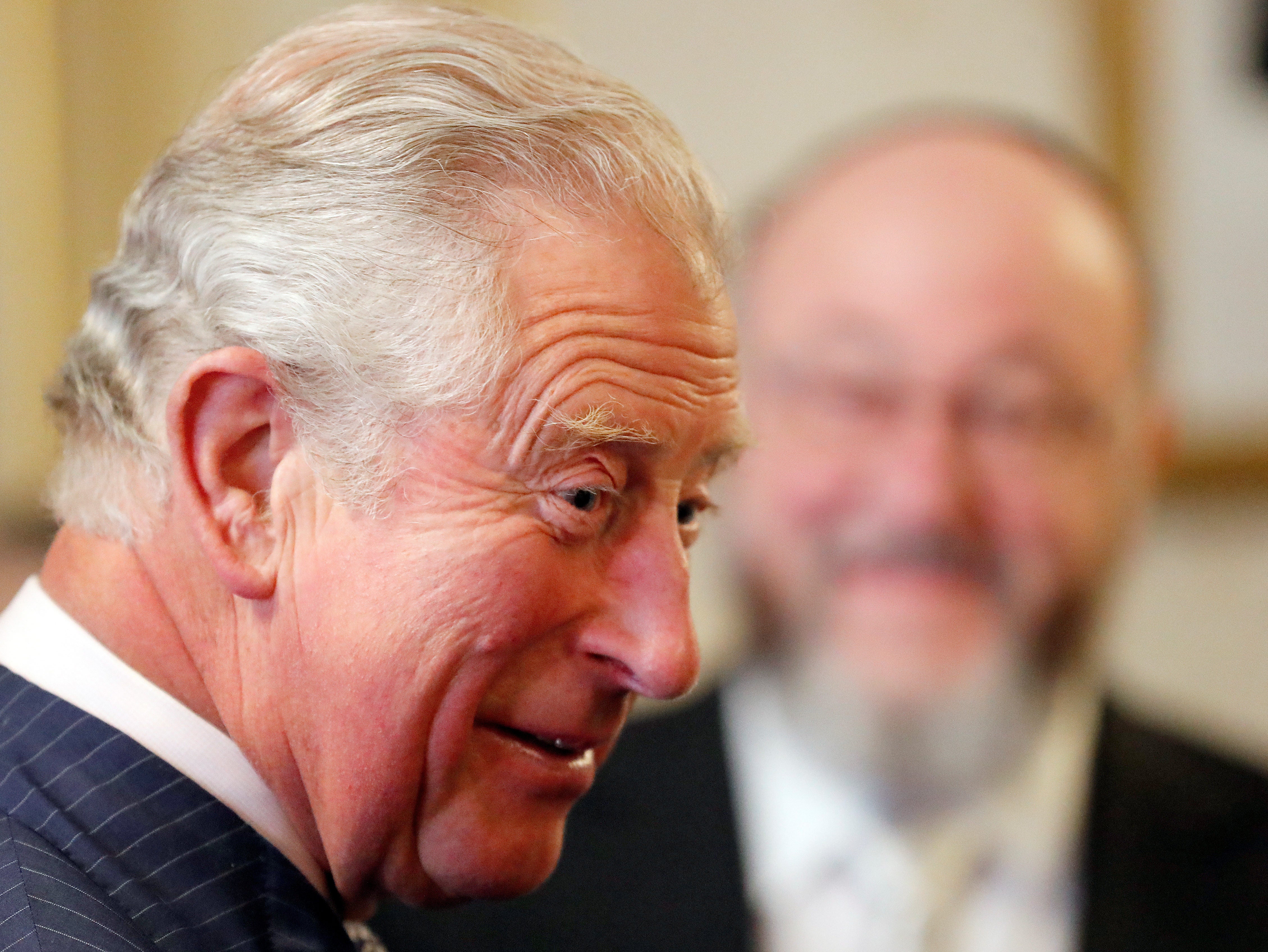 A look ahead at the key events leading the news agenda next week, from the team at Foresight News.
Leading the week 
The State Opening of Parliament on Tuesday (7 November) will be more noteworthy than many in recent years for a variety of reasons: it's the first for King Charles since he ascended the throne in 2022 and also heralds the start of the final session of the current Parliament before a general election which is widely expected to take place before the end of 2024.
The last session ended with a late flurry of bills being added to the statute book, notably new laws on planning and internet safety, so what can we expect when King Charles sits down to set out what could be this government's final legislative programme? 
The long-delayed Renters (Reform) Bill is due to be carried over and ministers are expected to continue the housing theme by introducing a bill to end leasehold homes. Elsewhere, there's expected to be legislation to expand on the prime minister's disavowal of pro-green policies, while further fuel for the Tory grassroots in the form of tougher sentencing laws and restrictions on ULEZ-esque schemes are tipped to be included.
We may also get bills to reflect the government's plans to tackle the cost of living and the domestic impact of ongoing global crises, though campaigners hoping to see the delivery of a 2018 Tory promise to legislate to end conversion therapy look set to be disappointed. Debate on the speech begins on Wednesday (8 November), with a final vote due on 15 November.  
Following eyebrow-raising testimony from former officials this week, a new group of big-name witnesses are up before the Covid-19 inquiry next week to provide further revelations on the inner-workings of the pandemic-era government.
On Monday (6 November), former Treasury economic adviser Clare Lombardelli appears for questioning on how economic policy-making worked during Covid, followed on Tuesday (7 November) by Boris Johnson loyalist and former No 10 Chief of Staff Lord Edward Udny-Lister, who led crunch talks with regional leaders when parts of England were put under more severe lockdown rules in October 2020.
Former Cabinet Secretary and Head of the Civil Service Mark Sedwill will have the chance to give his side of the story on Wednesday (8 November) after Dominic Cummings described the Cabinet Office operation Sedwill led as a "dumpster fire" in his appearance earlier this week. Last up is former Home Secretary Priti Patel, who appears on Thursday (9 November) to face questions about decision-making on policing and border closure policies during the pandemic.  
Organisers have called for a million people to take to the streets of the UK on Saturday (11 November) for protests demanding an end to the ongoing conflict in the Middle East. The timing has sparked fears of a clash with Remembrance Day ceremonies, and Security Minister Tom Tugendhat is among those suggesting the "inappropriate" marches should be blocked, though organisers have vowed to steer clear of the Cenotaph on the day.
The Met Police will also be under scrutiny, with pundits and Conservative MPs calling for tougher action to deal with protesters amid criticism that the force isn't doing enough. Home Secretary Suella Braverman went as far as calling the protests "hate marches", saying a zero-tolerance approach should be taken. 
Looking Abroad 
With no indication that Israel plans to halt its operations against Hamas in Gaza any time soon, growing outrage in the Arab world at the rising civilian toll will be front and centre when Arab League leaders gather for an emergency summit in Riyadh on Saturday (11 November).
The meeting, held at the request of Palestine and hosts Saudi Arabia, follows US Secretary of State Antony Blinken's latest trip to the region, which started in Israel today ahead of a stop in Jordan and then, reportedly, Turkey this Sunday (5 November). The visit would be Blinken's first travel to Ankara since the crisis broke out amid suggestions the US is recalibrating its position as the humanitarian crisis in Gaza continues to escalate.  
The conflict is also sure to come up when G7 foreign ministers gather in Japan on Tuesday and Wednesday (7 – 8 November), with a unanimous commitment on humanitarian aid possible after Japan and Canada were absent from an early statement in support of Israel signed by the group's other five members. While more recent talks have shown more unity, Tokyo is taking a more careful line on the war than many of its allies as it maintains closer relationships with Middle Eastern oil exporters, notably including Iran. 
After watching his sons and co-defendants Don Jr. and Eric testify this week, former US President Donald Trump is expected to appear on the witness stand in his fraud trial on Monday (6 November) ahead of planned testimony from his daughter Ivanka, who is not named in the case, on Wednesday (8 November).
Since the case is civil, unlike the four ongoing criminal prosecutions he is currently fighting, Trump faces no risk of jail time. But with New York Attorney General Letitia James seeking at least $250m in damages as well as banishing Trump companies from doing business in the Empire State, the stakes in the case, which is expected to conclude in late December, remain high. 
Also look out for… 
November 6 
Met Police officers in court over "racist" Whatsapp posts 
French Senate due to take up controversial new immigration bill 
Cook Islands hosts Pacific Islands Forum leaders' meeting 
FAO releases State of Food and Agriculture 
Football Manager 24 released 
November 7 
United States holds off-year elections 
Amazon staff strike in Coventry 
The Prince of Wales attends Earthshot Prize awards ceremony in Singapore 
One month ago: Hamas launched massive attack on Israel 
November 8 
Peter Bone recall petition opens 
Andrew Bailey addresses Central Bank of Ireland conference 
Mark Rowley in conversation at IfG 
Laughing gas ban takes effect 
New Ofgem rules on prepayment meters in force 
Republican presidential primary debate in Miami 
Donald Trump holds rally in Florida 
Cate Blanchett addresses European Parliament 
Society of Editors Media Freedom Awards 
November 9 
City Minister at Politico UK Financial Services Summit 
Nadine Dorries' The Plot published  
Coleen Rooney "Wagatha Christie" memoir released 
CAS hearing in case of Russian figure skater Kamila Valieva begins 
Sotheby's auction of Picasso's 'Femme à la montre' ends 
November 10 
UK Q3 GDP 
Court hearing for "Russian spies" arrested in London 
Christine Lagarde addresses FT Global Boardroom 
Emmanuel Macron hosts Paris Peace Forum 
GRAMMY nominations announced 
November 11 
League of Arab States holds emergency summit on Israel-Hamas war 
Emmanuel Macron presides over France's Armistice Day observance 
Lord Mayor's Show 
November 12 
King Charles III at Cenotaph service marking Remembrance Sunday 
Debate ahead of Argentina presidential election runoff 
APEC Finance Ministers meeting begins 
Diwali 
Statistics, reports and results: 
November 6 
OECD Skills Outlook report 
UK construction PMI 
SMMT car sales figures 
Results from: BioNTech, Ryanair 
November 7 
OECD Consumer Price Indices 
OECD Health at a Glance 
WHO Global Tuberculosis Report 
UNCTAD Least Developed Countries report 
Halifax House Price Index 
BRC Retail Sales Monitor 
Wild bird populations 
Results from: Associated British Foods, UBS, Occidental Petroleum Corporation, Saudi Aramco, Persimmon, Uber Technologies, Devon Energy, eBay, Nintendo 
November 8 
NIESR Economic Forecast 
Council Taxbase 2023 
Ofsted initial teacher education inspections 
IHS Markit/REC Report on Jobs 
Fortune 40 Under 40 
Forbes China Rich List 
Results from: E.ON, Marks & Spencer, Adidas, Rocket Lab, Bayer AG, Commerzbank, The Co-operative Bank, Airbus Group, Credit Agricole, Lyft, Under Armour, Walt Disney Company, New York Times Co., Two-Two Interactive 
November 9 
MPs expenses 
CAF World Giving Index 2023 
NHS key services combined performance data 
Cancelled elective operations in England 
Gambling Commission's youth gambling survey 
Mortgage and landlord possessions 
Results from: WHSmith, Honda, ArcelorMittal, Taylor Wimpey, AstraZeneca, Nissan, News Corp, SoftBank, Sony, Tate & Lyle, National Grid, AngloGold Ashanti, Olympus 
November 10 
Indices of production and services 
UK trade 
Output in the construction industry 
ONS measures of national well-being 
NAO report on preparing for adult social care reforms 
Anniversaries and awareness campaigns: 
November 6 
Stranger Things Day 
International Day for Preventing the Exploitation of the Environment in War and Armed Conflict 
Living Wage Week (to November 12) 
National School Meals Week (to November 10)  
UK Parliament Week (to November 12) 
Talk Money Week (to November 10) 
Trustees' Week (to November 10) 
Pro Bono Week (to November 10) 
November 7 
November 8 
World Town Planning Day 
100 years ago: Beer Hall Putsch 
November 9 
International Day Against Fascism and Anti-Semitism 
Social Media Kindness Day 
70 years ago: Dylan Thomas died 
November 10 
November 11 
November 12 
Diwali 
World Pneumonia Day 
University Defection Day 
International Fraud Awareness Week (to November 18) 
Orangutan Caring Week (to November 18) 
The news diary is provided in association with Foresight News.

Email pged@pressgazette.co.uk to point out mistakes, provide story tips or send in a letter for publication on our "Letters Page" blog