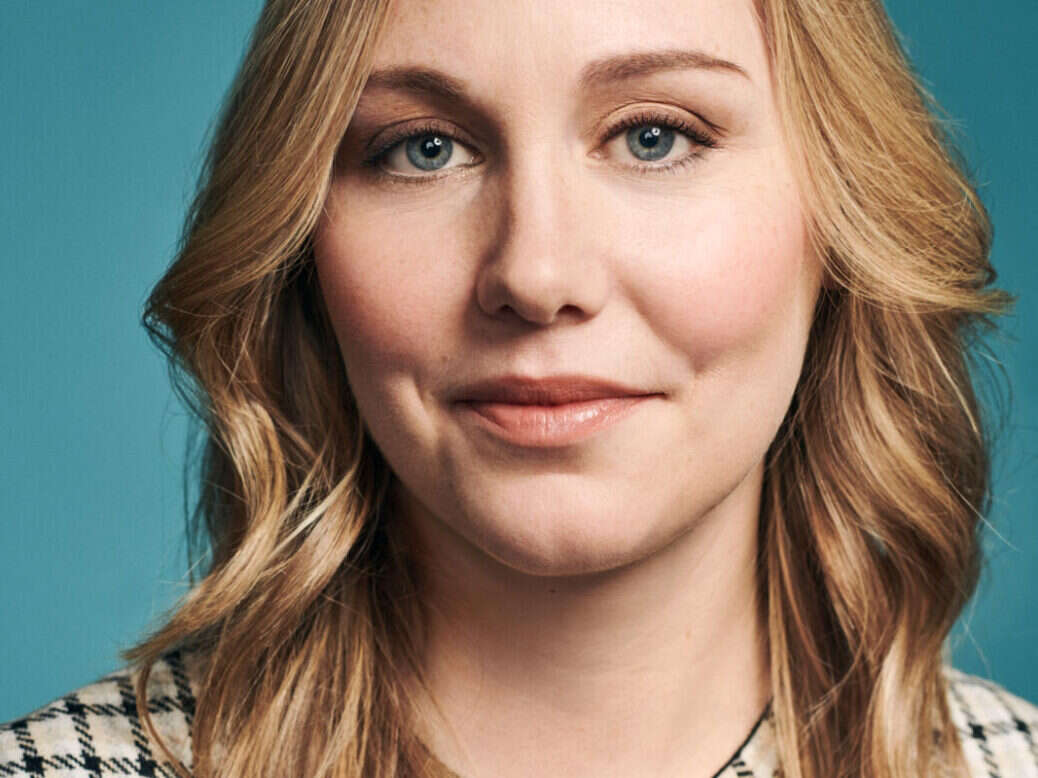 To give you an idea of just how behind the curve Fortune magazine used to be, consider that it didn't have its own website until 2014. Before that, Fortune's former corporate parent, Time Warner, hosted its content on CNNMoney.com.
When Alyson Shontell took over as editor-in-chief and chief content officer of the business news brand in 2021, she felt that Fortune's New York-headquartered newsroom was still operating as if the print world was largely unchanged by the internet.
"When I stepped into the newsroom, it was still run like I imagine a magazine would be set up, even though we were only doing six issues a year. I mean, there was a news team, but it wasn't writing news of the day. It was more doing analysis, two weeks after the fact," she told Press Gazette.
The site's front-page navigation offered sections such as "magazine", "newsletters" and "topics" — which might have been meaningful to the editorial staff but were less helpful for readers. ("Topics" still exists but has been buried on the site.)
"We did a whole redesign of that, put more SEO-friendly things in place," Shontell said. "We have really been working on optimising which stories we're selecting. We're not trying to boil the business ocean. We want to be experts in tech, leadership, finance and markets, just a couple of key categories, and so that focus has helped a lot."
She also oversaw an extensive internal reshuffling of the Fortune org chart. "Very few people had one direct editor or one direct beat. They were sort of just floating across editors.
"There wasn't really a fully-formed tech desk or a fully-formed leadership desk. And so I had to restructure a lot of it and I had to bring in a lot of new people. I think we hired 50 people last year. We did an extensive amount of hiring to really reorient the newsroom for a digital-first mentality." Her newsroom now has about 100 people.
Traffic to Fortune.com has increased by six times since the last quarter of 2021, the company claims. Although Shontell declined to put specific numbers on that, Similarweb puts it at 32 million visits per month.
Meanwhile the magazine has a global circulation of 2.3 million, with multiple international editions. Despite the drive to digital, Shontell said: "I think print is an important differentiator. In a really chaotic world where you can't even remember what you read on Twitter an hour ago, a magazine is an amazing curation tool with premium content, that's really trustworthy and really high quality."
Historically owned by Time Inc, Fortune was bought by Meredith in January of 2018 and then sold on to Thai billionaire Chatchaval Jiaravanon in November that year for $150m in cash.
At the time of the 2018 sale, reported revenue was $100m with earnings before interest, taxation, depreciation and amortisation (EBITDA) of $10m.
In 2021 revenue was again around $100m, according to Adexchanger, with one third coming from digital advertising and subscriptions. As for 2022 and 2023, Shontell said: "We are well above that now by tens of millions."
Revenue streams now include print and digital subscriptions, with a partial paywall on the Fortune site, advertising, sponsorships of various rankings of which the most famous is the Fortune 500, e-commerce, and events including Most Powerful Women, Brainstorm Tech, and Founders Forum.
Getting down to business
Before Fortune, Shontell spent 13 years at Business Insider. (Disclosure: I worked alongside her for ten of those years.) She began, aged 22, as a sales planner, the site's sixth employee, before switching to the editorial side.
In the newsroom she was responsible for two major developments: she was a huge influence on the site's early editorial voice and was a pioneer of Business Insider's long-form original reporting efforts.
Back in 2008, business news was regarded as a chore — very serious and not much fun. Shontell, by contrast, often focused on irreverent stories with a framing that made articles go viral on social media.
Two of her legendary headlines were: This 29-year-old was a waitress — then she got a cat with dwarfism, quit her job, and became a multi-millionaire and, This photographer takes $150,000 portraits of Silicon Valley's most powerful people, and he sold a picture of a potato for over $1 million.
But in 2014, when Insider was trying to shed its reputation for reblogged clickbait, she wrote a lengthy profile of Uber founder Travis Kalanick, before he became a household name. Her sources repeatedly told her he was "an asshole". She also obtained an email that described one of Kalanick's other companies failing to withhold income taxes from paychecks. (Kalanick blamed his partner for the misstep.)
When she left Insider Inc. in 2021, she was editor-in-chief of Business Insider, overseeing around 200 people. By this time, she had earned a reputation as a master of story-picking, seizing on trends, companies or people days before the rest of the internet. She also has a fierce competitive streak.
One day at Business Insider, in October 2013, a PR company dropped off a "walking desk" — a gym treadmill with a desktop that supposedly allowed people to burn calories without leaving the office. An informal challenge broke out about who could spend the longest on it (walking and typing at the same time turns out to be extremely difficult). Shontell showed up the next day in gym sweats and trudged 16 miles on it to make sure no one could beat her, putting an end to the contest.
Reaching the readers – even on Tiktok
Upon arriving at Fortune, Shontell realised there were a lot of "low-hanging fruit" opportunities in digital that the brand had simply never pursued.
"In October 2021, we were not doing much by way of putting our articles outside of Fortune. So, we weren't doing anything on like a Yahoo or an MSN or an Apple News. The only place to really read Fortune was on Fortune.com and people reading Fortune [the magazine].
"There's just a lot that Fortune, in its pursuit of protecting its quality, did not expand and do," she said.
"For readers today, you need to be wherever they are, however they want to consume information. Whether that's a Tiktok video or it's on Linkedin or it's in your inbox. But you can't just be like, 'We're building a website, we're building a magazine, and we're gonna do [it] all owned and operated'.
"That's not very realistic for how people want to get their information today. So, one of the big mandates has been to be more helpful to readers and push the content to where they are."
So now, Fortune stories run on Youtube and Apple News and, of course, Tiktok. The latter might not feel like an easy fit for a historic brand that, for some, remains best-known for Bethany McLean's takedown of Enron, the energy trading company that turned out to be a giant accounting fraud, 22 years ago.
"If you want to reach the next generation of leaders and managers, they're going to be there [on Tiktok] and they're going to be visually consuming information. So, we need to be there too," Shontell said. It is also paying off in revenue, with Youtube in particular now a "nascent" source.
Fortune is also reaching into e-commerce, via Fortune Recommends, an affiliate marketing program with Red Ventures' Bankrate as a partner. Fortune Recommends revolves mainly around personal finance education and Fortune earns a cut if, for instance, someone clicks through a Bankrate ad unit and books a session with a financial advisor.
"It's actually journalistically rigorous," Shontell said. "We're not just doing like, 'Here's a credit card because it pays us a lot of money'. We would never do that. That's not how we operate. There's like a whole editorial process where they're really carefully vetting … and doing real journalism around it."
The e-commerce effort is already a "multimillion dollar revenue stream" despite being under a year old.
In short, Shontell sees Fortune's laggard evolution in digital as an advantage. The magazine will not have to trudge down the cul-de-sacs that other newsrooms did, such as the infamous "pivot to video" or Facebook Instant Articles.
"The fact that it hadn't been digitalised under Time Inc. is such an amazing opportunity because we have the benefit of seeing what so many other brands have done right, and so many other brands have done wrong, and really carefully selecting our approach moving forward."
Email pged@pressgazette.co.uk to point out mistakes, provide story tips or send in a letter for publication on our "Letters Page" blog