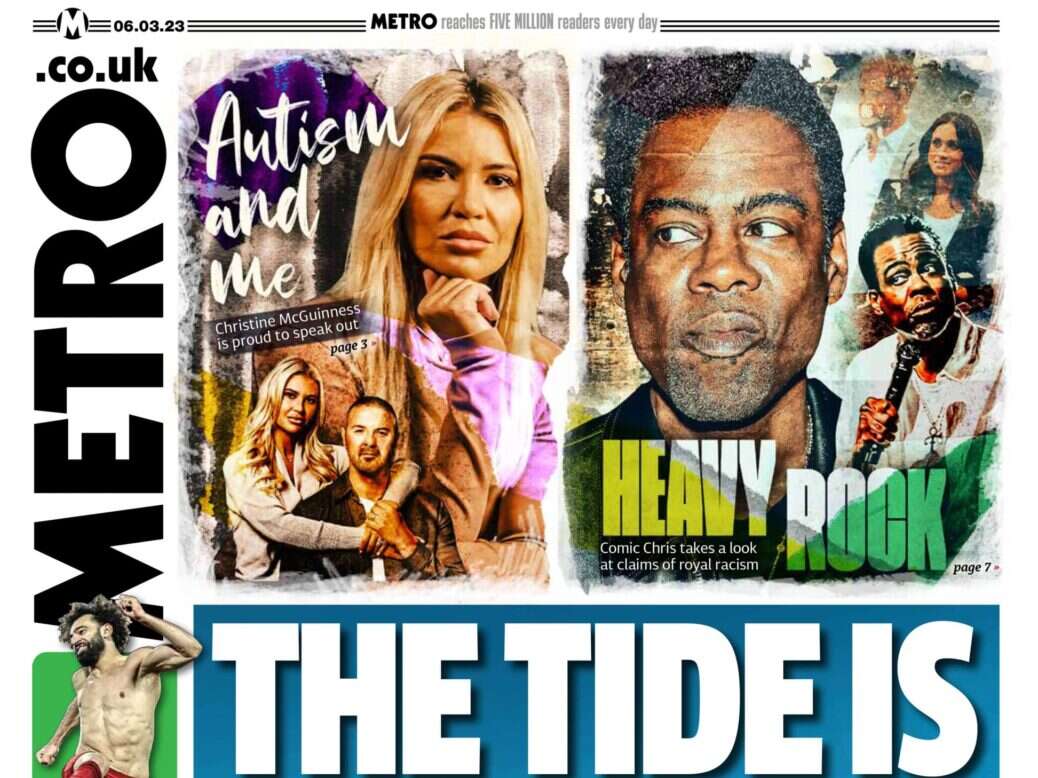 A design and editorial "refresh" of Metro in print and online aims to give the brand "one clear editorial voice" following redundancies at the newspaper, according to editor-in-chief Deborah Arthurs.
Arthurs, who has edited Metro.co.uk since 2014, will take over as editor of the paper from Ted Young, who is leaving the newsroom at the end of March.
An unspecified number of print editorial staff were made redundant as staff were told last month the changes were necessary for Metro to survive. Young said the newspaper "continues to run at a financial loss that is in no way sustainable" following the Covid-19 pandemic, the cost of living crisis, advertising "in the doldrums" due to the Ukraine war, bus and rail strikes, and increases in newsprint, fuel and ink costs.
Arthurs said it had been a "difficult time" but added: "Metro's a very important part of the group and I think people inside and outside the group are very fond of Metro and everybody wanted to see it moving forward with a very exciting future."
A "gentle refresh" of Metro both in print and online (rather than a "radical redesign") has gone live as of Monday morning, Arthurs explained to Press Gazette, saying this would align the two platforms and make the brand a more simple proposition for both readers and advertisers.
Arthurs praised Young, who has overseen the paper's relaunch, for his "unmistakeable flair and valuable guidance", alongside art director Gavin Billenness for helping to create the new look.
Most of the content in the Metro newspaper will now come from its website, with a production team remaining to put together the pages.
The newspaper continues to have a dedicated features team creating content that has always been "loved" by readers and has "great commercial appeal" according to Arthurs – including for the money, property and travel sections. That content will now also be used online.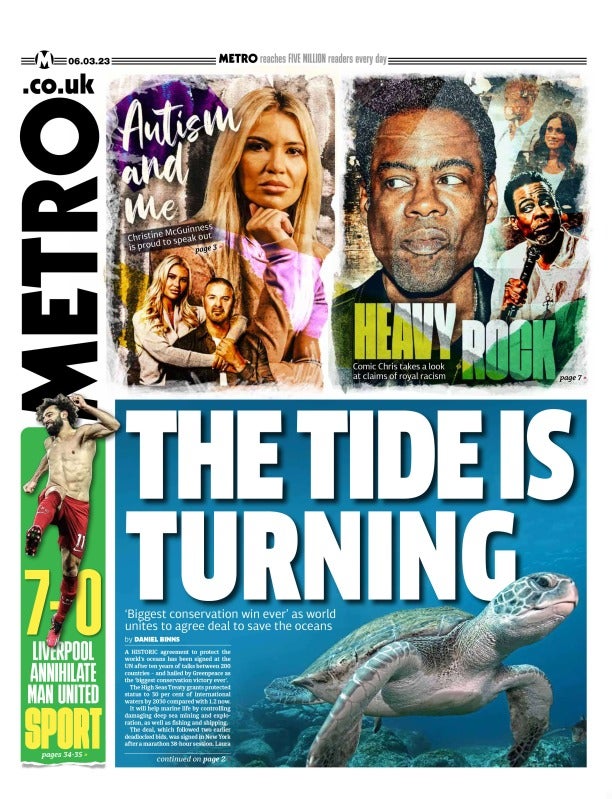 Arthurs said: "We wanted to unify Metro print and online and have one clear editorial voice. We think it makes most sense for the readers and it makes most sense commercially."
Arthurs added of the content sharing: "If content is very, very popular online, and it's consistently so, the likelihood is people in principle will enjoy reading it just as much [in print].
"The style of the way that we've covered certain things in print has become quite traditional, whereas online we can be a bit more adventurous with the angles you take and the way you sell a story, so you might find that more adventurousness being reflected in print from now on as well."
Arthurs said Metro would begin to use fashion and beauty content from fellow DMG Media brand Eliza, which launched last year, and possibly also science and tech content from the New Scientist, which DMGT bought in 2021.
"It will be a nice way of driving subscriptions and readers back to those DMG brands," Arthurs said.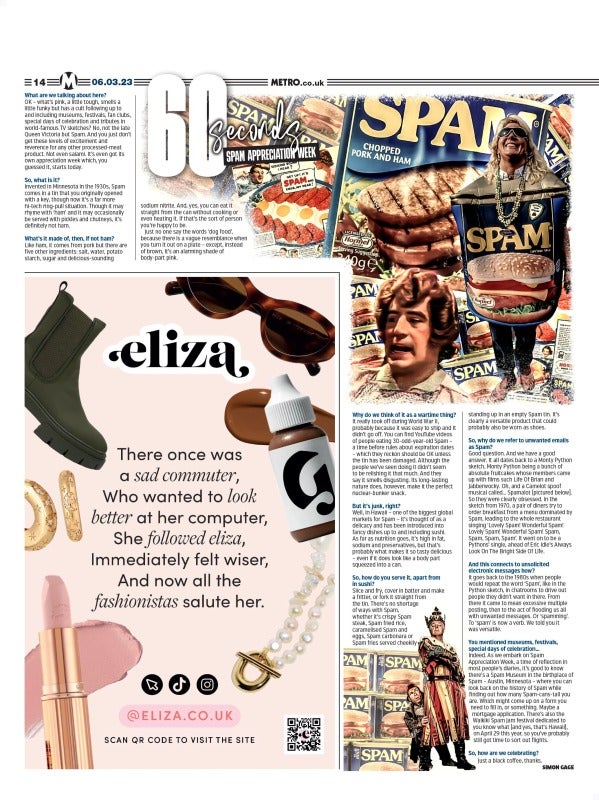 Some sections of the paper are being renamed and simplified to match up with the website: for example, Scene and TV To Go will simply become the entertainment, film and TV section while Connect will be tech. Meanwhile sections from the website such as Platform, which carries "opinions, real life stories and analysis from experts in their field", have been added to the paper.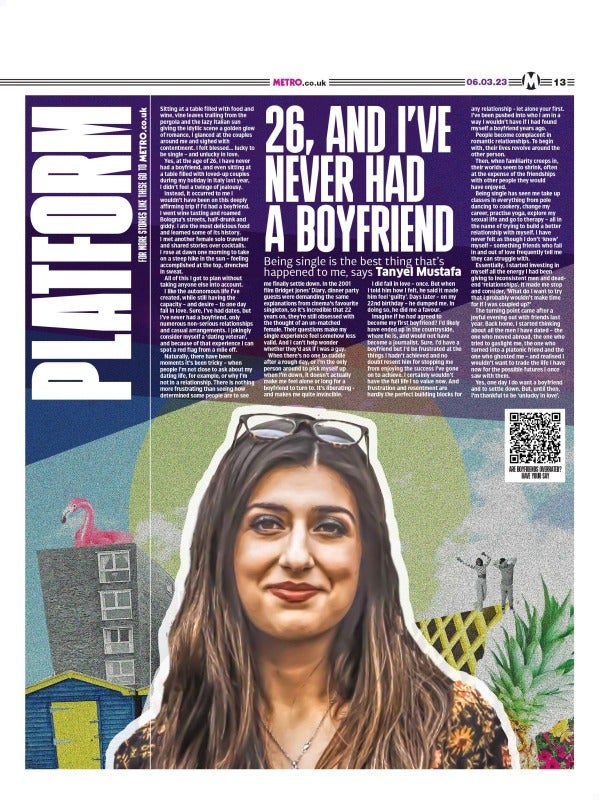 Since December Metro has gone off stone at 8pm, where previously it was 10pm, which has meant changes to how sport can be covered in print. It has therefore moved from focusing on that night's sports results towards features and preview content, leading people to the website with QR codes and other methods for their breaking news.
Arthurs said there would be more directing of readers between the platforms in general. For example, she suggested at the end of the regular Sixty Seconds celeb interview the reader could scan a QR code to go online for behind the scenes video content or more pictures.
"We're also using our conversation modules and polls to to talk to the print audience and lead them online to have those conversations and then we'll reverse publish what the readers are talking about into paper," she said. "So it's a nice cycle."
Arthurs added: "Print's no longer a dead end. Print's just another doorway into the online world."
Despite the changes, the pagination of the newspaper will remain the same and other popular features such as Rush Hour Crush will stay.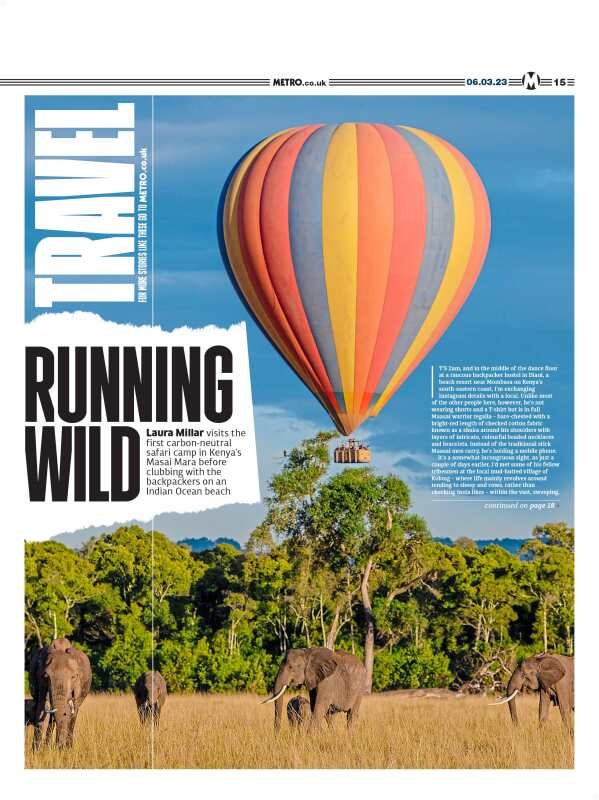 Telling advertisers Metro is 'bigger than ever'
At the same time as the editorial revamp, Metro is launching its new advertising solution Metro 360, which it says will make it easier for clients to create cross-platform campaigns across mediums such as a newspaper cover wrap or section takeover, an online website or section takeover, podcasts, newsletters or social video.
Metro now has its own dedicated commercial team following a restructure at DMG Media's ad sales teams that was designed to deal with the "suppressed" ad market.
Arthurs said they would also do more experimentation with print cover wraps or website takeovers, for example with scratch and sniff or light-up newspaper wraps or 3D website advertising that feels like it is coming out of the screen.
The paper wants to build on its award-winning braille cover wrap that ran on the International Day of Disabled People in December 2021 and its first video screen wrap from December 2019.
"We've always been very innovative at Metro when it comes to advertising so it's just taking that on," Arthurs said, adding: "We're bringing new and exciting formats to market. What we're really trying to do now to just put it all together is to extend it online. So what does that look like as a full 360 print and online package?"
But after suggesting ideas for ads coming to life on the website, Arthurs emphasised: "I'm always really careful to sign off all creative and make sure that it's not inhibiting the reader experience."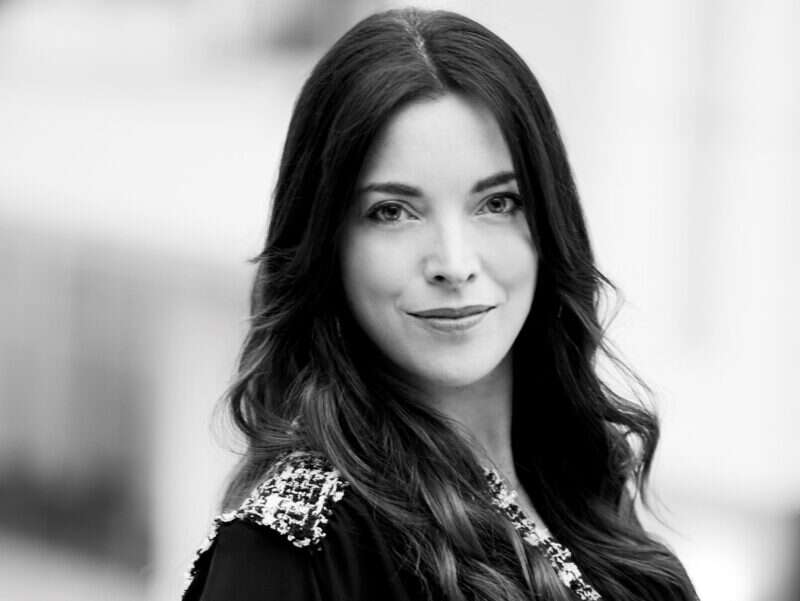 She added: "We know that advertising is an essential part of free media, and it always has been, but we're mindful of striking the right balance so that the reader has a good experience but also we can support the company."
Arthurs said print and online together are "much more powerful". Metro claims to reach a "young and diverse" audience of five million people per day: it had an average daily print distribution of 953,475 in January and a monthly online audience of 16.9 million, according to industry standard metric Ipsos iris.
"We're going back to market to say we're back after Covid bigger than ever," Arthurs added.
'The paper of people who travel' – and Londoners
The campaign is also aiming to tell advertisers Metro is not just for commuters as working from home has remained a feature of post-Covid life.
Research conducted for advertising arm Mail Metro Media found Metro readers are 70% more likely to travel by public transport across all days of the working week. Pick-up remains strong Monday to Friday, Arthurs said, a key difference from the likes of City AM which has dropped Fridays in print because so many City workers end the working week at home.
"The other thing that I would note, which I think is very important, is that people would describe Metro as a commuter paper, and it is and we're very proud of that and we do serve the commuter, but as people do change their working lives we are also the paper of people who travel," Arthurs said, suggesting people working from home may also pick up the paper when they go to get a coffee, meet friends or the gym. "So they're not only getting it on the way to work."
Another misconception, she said, was that after the Covid-19 pandemic people no longer want to pick up a secondhand copy of the paper. But the research showed that two-and-a-half people read each copy. So the total number of reading each issue is actually much, much higher than we thought," she said.
Although Metro is distributed in 50 UK cities, Arthurs said it also has an opportunity to lean more into being a London brand. In print, 61% of the total distribution is in the capital and she said it has a "strong London audience online".
"We think this is a really great opportunity to grow our London audience online to reflect our presence with the print brand," she explained, acknowledging rival the Evening Standard but adding "Metro has a really great opportunity to become the go-to brand for Londoners, I think.
"It just feels like it's a really good fit as a London brand and as an urban brand given that we do have the diversity and online we're really mindful of the way we cover stories. Diversity and inclusivity has always been very important to us and we reflect that not only in our teams, but in the content we commission and create."
Other changes ongoing include a focus on growing newsletters, including relaunching Metro's longest-running newsletter The Slice, launching a new limited podcast series featuring audio versions of the best Platform pieces, working with clients on more podcasts, and growing the social video team.
Arthurs said: "The way people consume content is marching on, isn't it. They're not going to turn back to only written content. This is only going in one direction, particularly when you look at younger generations, and we can't ignore them and we have to really embrace the way that the younger generation are consuming news and that means delivering them content in video form."
Email pged@pressgazette.co.uk to point out mistakes, provide story tips or send in a letter for publication on our "Letters Page" blog