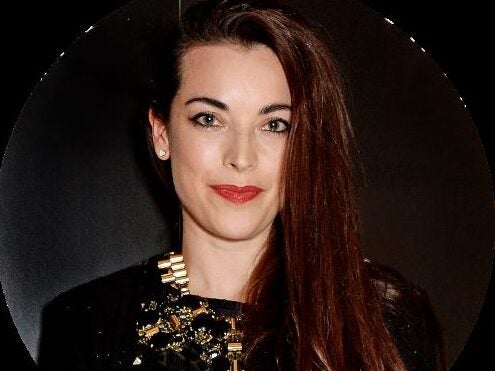 Email newsletters are helping Metro.co.uk change its relationship with its readers and build more direct traffic as social and search become less reliable and predictable.
Metro.co.uk editor Deborah Arthurs told Press Gazette's Future of Media Explained podcast that changes at Facebook and Google, which were frequently the biggest traffic referrers for Metro and other major publishers for many years, have led to a pivot in approach towards persuading audiences to come directly.
According to digital intelligence platform Similarweb, 43% of Metro.co.uk's traffic now comes directly, followed by 41% from search and 10% from social media. Metro claims to have a global millennial audience of 50 million.
Newsletters have proved an essential habit-forming medium amid that change in approach to direct. Now the UK's biggest commercial news publisher, Reach, has even moved nine of its regional brands towards a newsletter-led approach, meaning their websites support the newsletters rather than the other, more traditional, way around.
Metro.co.uk has 11 email newsletters, which include mostly weekly mailouts for news updates, soaps, property news, and three football clubs. There are more to come this year starting with a gaming newsletter for the brand's "very engaged" community of gaming fans as well as one on money and personal finance to help people during the cost of living crisis and beyond.
Arthurs, speaking in mid-January before a shake-up at Metro that saw her appointed overall editor of print and digital, told Press Gazette: "Newsletters offer us a really lovely opportunity to communicate more directly with the reader and to change our relationship with them."
Some of Metro.co.uk's newsletters have been going for many years – for example, The Slice, a weekly guide to what's on in London, is about eight years old while The Soaps has been going for around six years. But there has been a more recent step up in newsletters both at Metro and other publishers, which Arthurs put down to changes at the major platforms – for example, Google's often opaque algorithm changes and Facebook's pivot away from news content.
Arthurs said: "I think the platforms that traditionally have delivered a lot of the traffic to online organisations are changing, and you can no longer rely on your traffic coming from those sources. It's really important that we grow and look after our direct audience so I think that's part of it.
"I think all businesses and media organisations benefit from knowing more about their consumers and their readers. It just means you can deliver them more of what they like and I think newsletters give you a really nice way of learning more about your audience. There's instant feedback. Are they reading your newsletter? Are they clicking?
"The other thing you can do, which is very helpful for our business, is you can be a bit more… the conversation can be two-way. So you don't have to just broadcast like you do with a site."
Two newsletter objectives: open rate vs click-through rate
Metro.co.uk's newsletters are designed around two differing objectives: one, measured by open rate, is to deepen engagement with loyal readers by giving them extra value that will encourage them to keep coming back to the site – even if the newsletter itself is a contained product that does not lead to many click-throughs.
These newsletters are launched in verticals that already have a "highly engaged audience who like our content and we know that they consume lots of it," Arthurs said.
"We think that offering them a newsletter gives us deeper engagement, it gives us a chance to talk more personally to them, to offer them something that might encourage them to change their behaviour."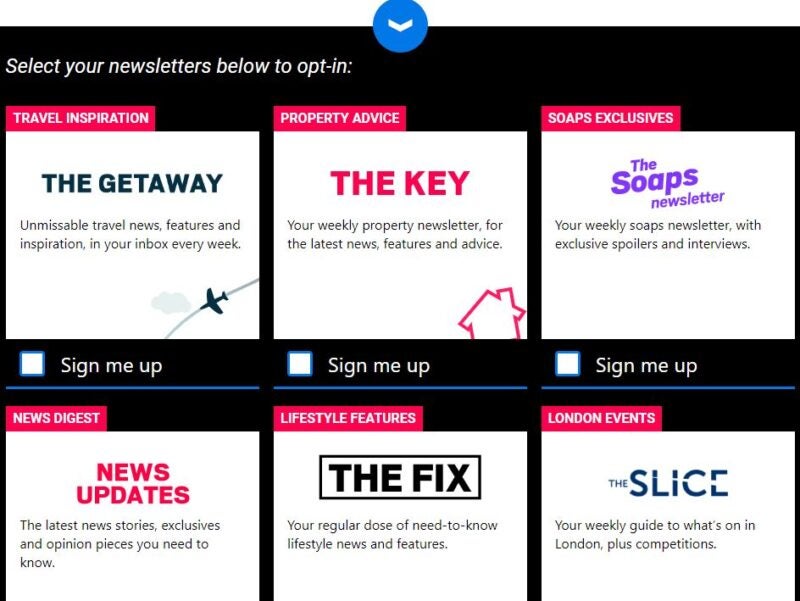 For example, the open rate of the soaps digest is between 40% to 50% – above the industry average of approximately 30% – because it features bespoke and exclusive content from long-time soaps and drama editor Duncan Lindsay that its soap fans can get before other readers of the website. The upcoming gaming launch will have a similar objective.
There are also three football newsletters for Manchester United, Chelsea and Arsenal, clubs that were decided on, Arthurs said, because "we've got lots of content on those topics and those readers seem to be the most engaged". She added that more football ones may follow.
However, the meaningfulness of open rate as a metric has been affected since late 2021 by Apple's privacy changes to iOS 15, as users can prevent marketers from seeing their behaviours around the opening and reading of newsletters – and Apple instead pre-loads email content, inflating the open rate as it thinks it has been read.
For other newsletters, it is all about the click-through rate to get people to the site. For example, Arthurs claimed the news updates bulletin has a click-through rate double the industry average of 2.6%, and that it routinely sees a flurry of sign-ups around big news events such as the Queen's death.
Arthurs said: "Our news audience is much bigger, they're more disparate, we don't know as much about them and they tend to come in from a variety of different platforms so they don't consume many, many page views per visit like the soap readers do. They read a variety of different topics and they come on fewer occasions during the month.
"So what we wanted to do with that one was something that was a bit more of a light touch, so there's not a great deal of copy that goes into it that's exclusive to the newsletter but what we do is we put our absolute top clicking stories in that one each edition and we're trying to encourage them to visit the site. And what's quite heartening about that is that it does have our highest click-through rate, so that is working. So the bigger that one gets, the more benefit it will have to the site as a whole."
Newsletters can also be one tool for tackling news avoidance, one of the biggest challenges facing media organisations this year according to Press Gazette interviews and surveys by the Reuters Institute for the Study of Journalism. The RISJ's Digital News Report last year found that 29% of those who at least occasionally avoid the news around the world say they often feel worn out by the amount of news.
Arthurs said newsletters, in contrast to social media, feel like a "neat, curated product that there is an end to".
The RISJ's Nic Newman told Press Gazette this month that newsletters, along with podcasts, would prove a valuable part of publishers' strategies for 2023.
"Both podcasts and email newsletters which are often hosted by real people and have connections with smaller audiences, but much deeper connections, are an absolutely critical part of everybody's strategy," he said.
Similarly to newsletters, Arthurs said Metro's podcasts are a "really lovely way of talking directly" to an audience interested in a particular area. For example, it has a weekly "no holds barred" podcast on sex, dating and relationships called Smut Drop, and a mental health podcast Mentally Yours.
Arthurs said although it is hard to build a big audience with a podcast and they are difficult to monetise, they add value for those who do tune in as well as for advertisers who might want a package sponsoring a newsletter, website channel and podcast altogether.
"So they're a really interesting prospect for the brand, but also as an engagement tool, I think," she said. Metro.co.uk is also planning to create more conversational functions for the website, as Arthurs said people who comment often like to return and check up on what else has been said.
Crucial to be 'flexible and agile' in 2023
Arthurs has been the editor of Metro online since 2014. Her previous roles included Femail editor at the Mail where she was also part of the launch team for Mail Online, and she also worked on the launch of the now-defunct London Lite freesheet.
About 100 journalists currently work on Metro.co.uk across news, entertainment, showbiz, lifestyle, social media, video, search and more. But although the online and print operations worked entirely separately for about eight years, they reunited last year into the same newsroom and now share more content between themselves.
Arthurs also shared her thoughts on Metro's prospects for 2023, amid a looming recession, decreased consumer ad spend and increased costs that have seen other publishers such as The Independent and Reach slash jobs.
Arthurs said: "What I think is important for the year ahead is to be flexible and agile, so yes we know it's a difficult time for advertisers but we want to make sure that what we're offering them is appealing to them and it works for them."
Takeovers encompassing the newspaper, website, podcasts and newsletters in an "innovative and exciting" way for brands are therefore becoming more important, she said, adding that Metro has a "really nice edge in the market" for running campaigns that might not work on more traditional news brands.
"It's just showing that we do things slightly differently, we do have a really interesting offering and if we work closely with the brands then we should all hopefully ride out this year together."
Email pged@pressgazette.co.uk to point out mistakes, provide story tips or send in a letter for publication on our "Letters Page" blog