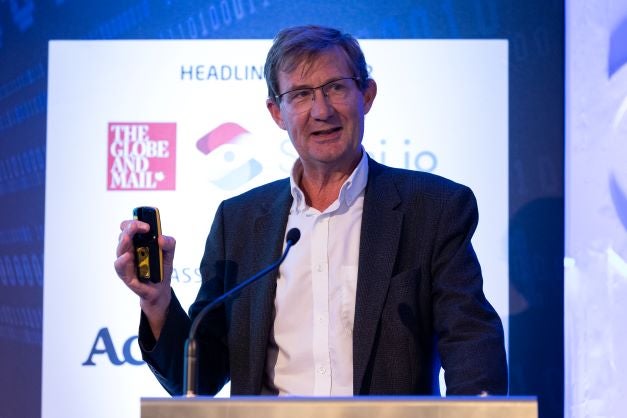 Less than half of news leaders are feeling confident about their company's prospects for 2023 while three-quarters are worried about news avoidance, according to the latest edition of an annual report looking at media trends.
The Journalism, Media, and Technology Trends and Predictions 2023 report from the Reuters Institute for the Study of Journalism surveyed 303 news leaders including editors, chief executives and digital leaders across 53 countries.
Of these, 44% said they felt positive about 2023, with rising costs, falling advertising revenue and a slowdown in subscriptions among their key concerns.
A fifth (19%) said they were unconfident about the 12 months ahead. Even optimistic publishers said that they expected that cost-cutting and layoffs would be inevitable this year.
Last year, when asked about their company's prospects in the year ahead, 75% of respondents reported feeling confident, with 5% saying they were not.
Lack of certainty was the overriding sentiment among those surveyed, report author Nic Newman of the Reuters Institute told Press Gazette's Future of Media Explained podcast.
"The word that came up most often was just uncertainty. Uncertainty all around. You don't know what's going to happen to energy prices or print prices or even just the way in which social networks, which used to be quite predictable in terms of providing traffic for media companies, have become altogether less predictable."
"All of these things together are adding up to a position where many publishers feel they can't plan."
The survey also looked at news avoidance with almost three quarters of publishers (72%) expressed concern over consumers turning away from the news.
This, said Newman, was both due to a difficult news agenda and a change in the behaviour of young audiences. Explanatory formats and giving people a sense of agency, while not silver bullets, are two ways in which publishers can try to tackle the problem.
"Journalists understand that part of their job is to explain the news as well as tell people what happened," said Newman.
"The thinking behind it is, 'can we give people a sense of agency?' So let's not just point out the problems," he said. "It's often seen as a binary debate of either you investigate things deeply or you do positive journalism where it's really about the mix."
Channels that bring out the human side of journalism can also help.
"Both podcasts and email newsletters which are often hosted by real people and have connections with smaller audiences, but much deeper connections are an absolutely critical part of everybody's strategy," said Newman.
Revenue-wise, subscription and membership are key focuses for publishers in 2023 with 80% of those surveyed saying that these reader revenues will be one of their most important income priorities in the coming year - a slight increase on the 79% that reported it to be their main revenue focus in 2022.
In 2020, advertising was the main revenue focus for most publishers when asked before the Covid-19 pandemic hit, meaning a major shift has taken place.
Despite the cost of living crisis and squeezed consumer budgets, 68% of respondents said they expected to see some growth in 2023 in subscription and other paid content income. Newman told Press Gazette he was less optimistic.
"I was surprised by the survey," he said. "We've already seen subscriptions slowing down considerably. For some publishers that we've talked to they're static or going down with very high rates of churn so I'm personally a bit more pessimistic about subscriptions, but overall it's clearly a much more reliable revenue source bringing recurring income and not starting every year at zero."
While subscriptions will be a key focus for income, many publishers said they will be focused on retaining existing subscribers, rather than adding new ones. Some publishers said they plan to use attractive pricing and special offers to hang onto the subscribers gained during the pandemic and war in Ukraine.
The Washington Post, for example, put in place an end-of-year deal knocking 75% from its premium rate price. Other publishers such as the New York Times have bundled in other products such as its cooking, gaming and review verticals into subscriptions, while many have supplemented pricing and packaging with messaging on the value of their mission and the quality of their journalism.
The report said: "Publishers that have built a loyal base of subscribers or have diversified revenue streams are in the best position to weather the storm, but those that continue to rely on print are likely to struggle. We can expect more layoffs and industry consolidation across countries this year."
Publishers reliant on print and advertising revenue are expected to be hardest hit. Regional and local newspapers are especially vulnerable.
As well as getting readers to pay, the report found that funding from tech platforms in the form of content licensing or grants for innovation was also one of the fastest-growing forms of revenue. A third (33%) of respondents said this was an important revenue stream.
Events, however, are expected to have a diminished focus in 2023 compared to 2020.
The survey asked newsroom leaders where they plan to put more resources and where they hope to innovate in 2023. Most publishers said that podcasts and digital audio (72%) and newsletters (69%) would be key investment areas. Both channels have been shown to drive audience loyalty.
Over two thirds (67%) of publishers also said they would be innovating in digital video formats - an increase on 2022 (63%). Vertical video said Newman, will be important for publishers on visual social networks such as Instagram, TikTok and YouTube.
Almost three in ten publishers (28%) said that artificial intelligence (AI) forms a regular part of the way they personalise content and experiences, while a further 39% reported they had been experimenting in this are. In contrast, just 5% said they would be investing in the metaverse.
Although publishers reported a mixed picture when it came to online news, with 42% saying year -on-year traffic to their websites was up and 58% saying it was static or falling, many publishers were worried about how to keep readers engaged on important but depressing news stories such as the Ukraine war and rising energy prices. Many publishers suggested they would use explainers (94%), Q&As (87%) and inspirational stories (66%) as a way to counter this.
News leaders also said they were planning to step up their efforts with newer social networks, particularly Tiktok, to help engage young audiences (+63 net score). A recent report from the Reuters Institute found that almost half (49%) of the leading publishers across dozens of countries are now active on Tiktok. Instagram (Net score of +50) and Youtube (+47) are other networks where publishers are looking to increase their investment.
In contrast, most news leaders say they intend to put less effort into Facebook and Twitter. The uncertainty around Twitter following its takeover by Elon Musk last year means that journalists' reaction to the platform are mixed.
Half of the people surveyed by Reuters (51%) said that any weakening or loss of Twitter would be bad for journalism. Others however said it could represent an opportunity. According to the survey, Linkedin (42%) is the most popular alternative to Twitter, followed by Mastodon (10%) and Facebook (7%).
Survey respondents also told the Reuters Institute they would increase the amount and scope of their climate reporting in 2023. Half of respondents (49%) said their organisations had created specialist teams to cover climate while 44% said they are integrating climate concerns into coverage on other beats such as business and sport.
Newman said: "There's obviously been a lot of criticism that [climate change coverage] is very fragmentary. There's often a lot of coverage when there's a big climate summit and not much in between. I think just from a recognition that this is really the story of our times and that it doesn't necessarily fit in with the the normal news cycles, it needs something different."
Additionally, the survey suggested that in 2023:
More newspapers will stop printing daily editions due to rising costs and weakening distribution networks. Some titles may drop their print editions all together and become digital-only.
Further layoffs are likely in TV and broadcast news as audiences turn away from TV news or are lured by streaming services.
More publishers will innovate with short-form video storytelling to win audiences on social networks favoured by young people. Videos will get longer in search of ways of monetising the format.
Collectives and micro-companies could spring up as a more realistic way of doing journalism compared to individual creator businesses. While Substack has helped these one-person outlets reach an audience, funding and pressure to produce are challenges for single creators.
Elon Musk is likely to step down as chief executive of Twitter sooner rather than later as the complexities of running the platform and community become clearer.
Hear more from Newman about the survey of news leaders and predictions for 2023 on Press Gazette's Future of Media Explained podcast.
Press Gazette asked 18 news industry leaders to share their greatest challenge for 2023 and insight into how they plan to tackle it.
Email pged@pressgazette.co.uk to point out mistakes, provide story tips or send in a letter for publication on our "Letters Page" blog