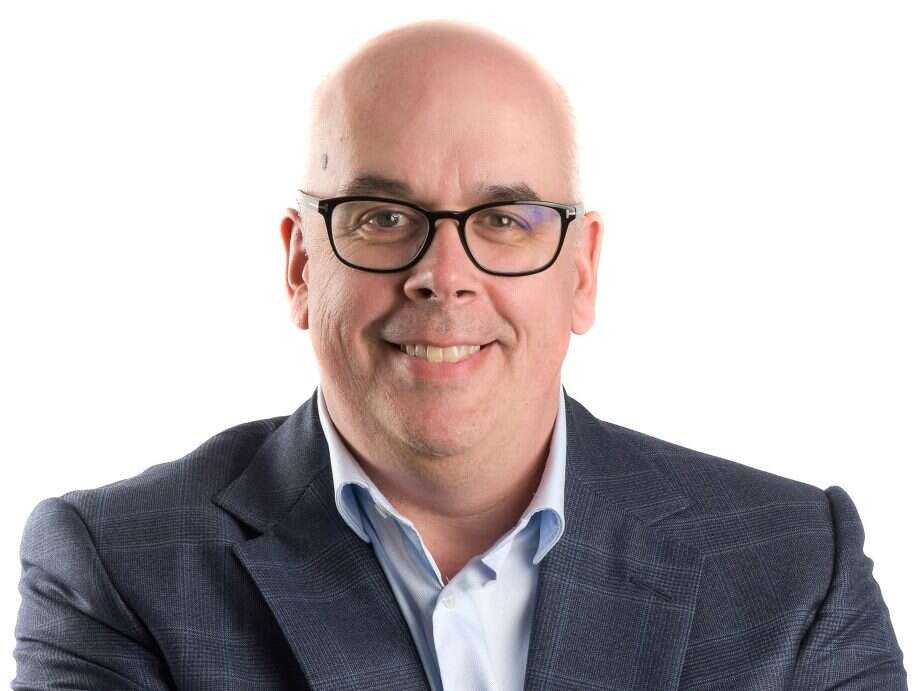 Reach is preparing to make 200 redundancies as it tackles an unprecedented "double whammy" of decreasing consumer spend and rising costs.
The publisher said it is targeting cost savings of at least £30m in 2023, including through the "simplification of central support functions, supply chain efficiencies in print and distribution, and accelerated removal of editorial duplication".
Reach said "decisive action" was necessary because of the current economic headwinds including "advertising weakness and prolonged cost inflation", which it expects to continue this year.
[Update: Nine Reach local news titles go newsletter-first as redundancy plan begins]
The unit price of newsprint has increased by 60% in the past year, chief executive Jim Mullen told staff.
Mullen told staff in an email: "Our business is being subjected to stresses at both ends of our finances – that is revenues and costs negatively impacted, and at a rate of change our company has quite simply never seen before.
"To put this into some context; during Covid, our revenues were severely impacted due to national lockdowns and a closure of a number of business sectors, with a resultant reduction in consumer and advertising spend. However, costs remained relatively stable. We now have a similar impact to consumer spend for different reasons, but also input cost inflation making it a double whammy."
Mullen added that this came on top of "significant cash outflow" relating to historical legal issues, namely ongoing phone-hacking cases, and pension deficit obligations which together come to about £70m per year.
[Read more: Sunday Mirror and Sunday People to merge further with only three change pages remaining]
In a trading update published on Wednesday, Reach said its digital revenue fell by 5.9% year-on-year in the fourth quarter of 2022 and that this looks to have grown by just 1% in 2022.
Print revenue meanwhile was down 3.6% for the quarter and 3.5% for the year. Within this, circulation revenue grew by 1.8% in the quarter because of earlier cover price rises but fell by 1.7% overall and advertising revenue was down 20.2% in the quarter and 15.9% for the year.
But Reach said the mix of stronger circulation and less advertising was less profitable, and that digital and print advertising were both lower than forecast with Black Friday and Christmas not performing as strongly as usual.
Overall, group revenue fell by 4.2% in the fourth quarter and 2.3% in the full year, Reach said. Its audited full-year results are due on 7 March.
Reach said the redundancies would come from across the business, which includes the Mirror, Express, Star and Ok! national brands as well as more than 100 regional brands across the UK.
In addition to the planned redundancies, the publisher said it will also withdraw a number of open vacancies, although this is not a full recruitment freeze.
Reach said its plans for expansion of the Mirror, Express and Irish Star brands into the US would continue, with Mullen saying continued investment in digital growth would ensure the company can "benefit strongly when the economic environment improves".
Mullen said: "While the macroeconomic environment remains challenging for the whole sector, we are continuing to deliver on our strategic priorities. Consistent growth in audience engagement, an increasingly active user base and a growing pool of customer data is supporting a higher quality digital mix, with data-led, strategically driven revenue c. 30% of our digital business.
"Page view growth for the year of 4% is outperforming the publishing sector, our registered customer base of 12.5m is now 25% of our UK audience and with the expansion of our footprint in the US, we're confident that this will drive more sustainable growth for the long term."
The National Union of Journalists said the news from Reach made for a "grim and unwelcome start to the new year".
National organiser Chris Morley said: "We are today urgently seeking more clarity on these proposals and where the company thinks it can make cuts without harming its core business. 
"Our members are clear that for the company to succeed, it must protect the creation of quality journalism and original content and that means limiting as much as possible any cuts to editorial staffing."
The last major round of redundancies at Reach was in 2020 when around 550 jobs, including 300 journalists, were put at risk.
In November The Independent proposed cutting around a fifth of its staff because of the "extraordinary economic headwinds" and their impact on the digital advertising market.
Press Gazette reported last month that media job cuts in the UK and US accelerated as 2022 went on, with half of the 1,400 editorial job losses we tracked for the year occurring since the end of September.
Email pged@pressgazette.co.uk to point out mistakes, provide story tips or send in a letter for publication on our "Letters Page" blog