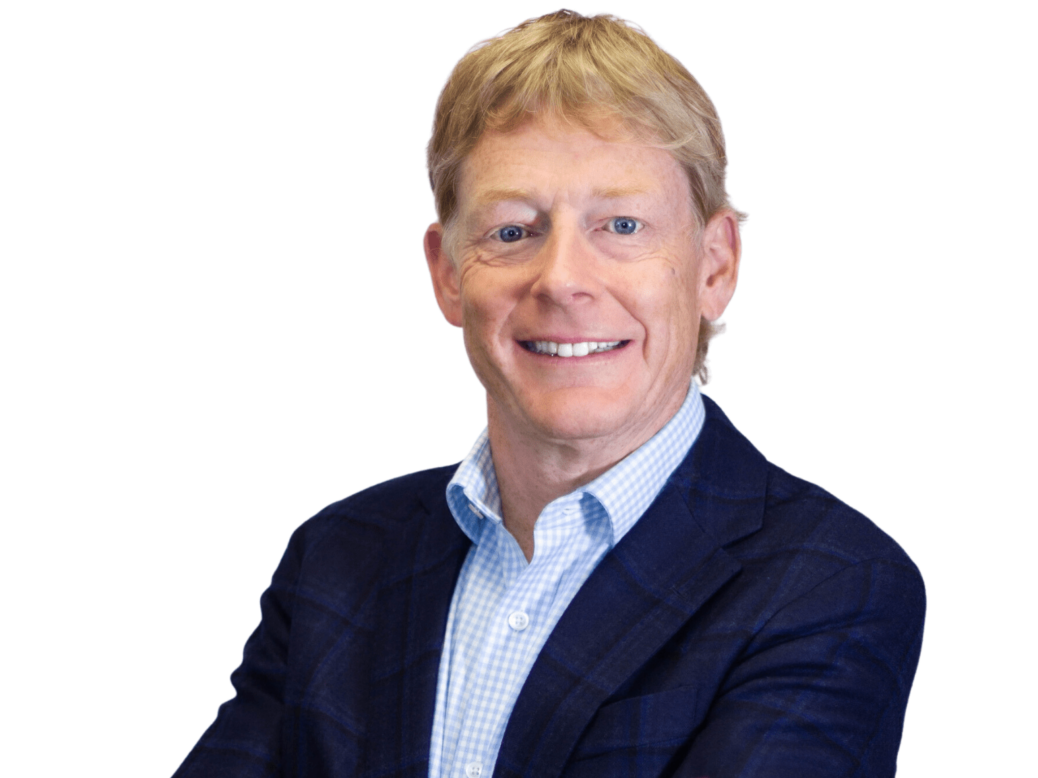 Insurance entrepreneur Richard Harpin and former Times business journalist Graham Ruddick have plans to build "Britain's leading business magazine".
Homeserve founder Harpin bought 11-year-old B2B magazine and events brand Business Leader last month. Soon afterwards, he also acquired Ruddick's Off to Lunch Substack newsletter and weekly Business Studies podcast and named the journalist as Business Leader editor-in-chief.
Both felt there is a gap in the market for a major UK business magazine targeted at the country's 110,000 medium-sized companies and helping them to scale up.
Ruddick, a former deputy business editor of The Times and The Telegraph and media editor of The Guardian, told Press Gazette: "Our ambition with Business Leader is to create something for the UK, I'd say like Fortune, Forbes, Fast Company… there's an opportunity there for the UK to have its own publication."
Harpin told The Times following his Business Leader acquisition: "I went to WH Smith and was horrified to see there weren't many business magazines and most of them were American. We really need a great British business magazine that encourages entrepreneurs to scale their businesses."
[Read more: Most popular websites for business news in UK in 2023]
Business Leader to go 'up a few notches' under new ownership
Business Leader publishes a print magazine every two months as well as its website and what it claims to be the UK's most influential business email newsletter. It also runs events including the Business Leader Awards, Scale-Up UK Summit and Scale-Up Awards, while Harpin plans to add a "peer-to-peer community" for business leaders to the product so they can "connect, collaborate and learn from one another".
Ruddick, who is joining the existing team as editor-in-chief, told Press Gazette Business Leader has "punched above its weight".
"If you look at what they've been able to do, they've got good interviews, they've put together a good publication, and me coming on board and the investment from Richard is about taking that to a bigger scale and taking what they're doing up a few notches in terms of its ambition," he said.
In April 2022 Ruddick left The Times, where he had been deputy business editor since 2018, to start his own business newsletter, Off to Lunch, which he runs alongside a weekly podcast, Business Studies. Together they now get 50,000 free and paying readers and listeners each month.
Explaining his decision to leave The Times, Ruddick said he had in part been inspired by the growth of newsletter businesses like Axios, Morning Brew and Substack.
"I loved my job but I was 37 so it also felt a little bit like I needed more digital experience and there was a whole new generation of journalists coming through – digital is second nature to them and that's where the future is and it felt like that's where I needed to be and that's where the opportunity was."
He interviewed Harpin for the Business Studies podcast this year soon after starting to look for investment to grow, and the businessman got back in touch a few weeks later to discuss his plans for Business Leader and ask if Ruddick might be interested in getting involved.
"We got talking and it was very clear to me that we have the same ambitions in terms of business media and content, that he understood the opportunity and that the ambition of what we could achieve was huge," Ruddick said.
Off to Lunch and Business Studies will continue to exist, but it is still being finalised how exactly they will sit under the Business Leader brand.
'Huge opportunities' in media right now
Harpin founded Homeserve, which provides emergency cover for essentials like boiler, central heating, plumbing and electrics, in 1993 and it has also owned Checkatrade, the online platform for finding tradespeople, since 2017. He sold the public business to an asset management company for £4bn last year and is now investing in a variety of medium-sized businesses.
The Sunday Times Rich List placed Harpin and his family in 254th place this year, with an estimated worth of £630m following the reported £500m he and his wife earned from the Homeserve sale. He is coincidentally tied on the list with Matt Moulding, whose company THG bought another business title, City AM, in July.
Harpin said after buying Business Leader that it would develop "its multi-channel approach to becoming the go-to platform for ambitious founders and entrepreneurs to get the help they need to scale their businesses" and emphasised the importance of both print and digital.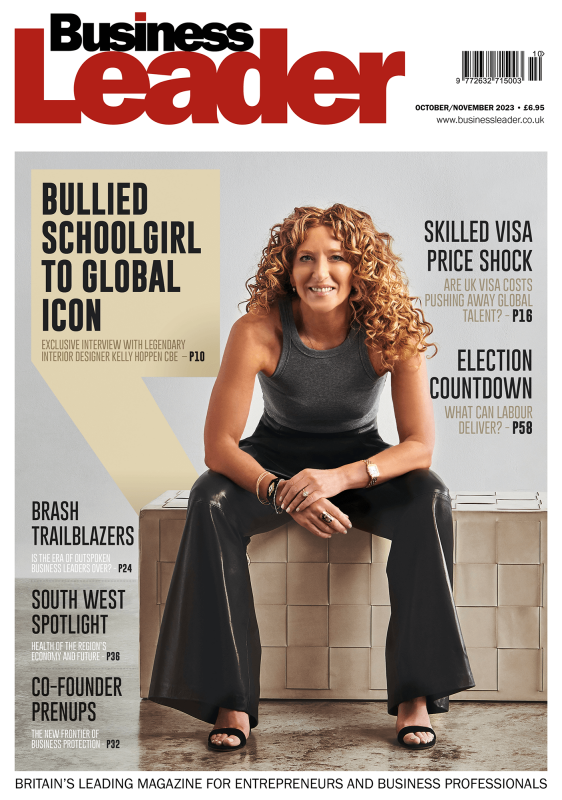 After bringing Ruddick on board, he added: "My aim is to help medium businesses scale so that we can unlock growth in our country, inspiring even more breakthrough for founders and entrepreneurs.
"Graham brings a depth of experience when it comes to engaging large audiences and building successful digital communities, as he has done with Off to Lunch and Business Studies. We were therefore keen to add them to our acquisition of Business Leader as we grow the range of resources available and expand our networks to become Britain's leading business magazine."
Ruddick told Press Gazette both deals were part of a huge interest in investing in media at the moment.
"It's a really interesting time for the media industry because there's huge opportunities," he said. "Platforms like Substack, what they're doing is providing the opportunity to innovate in a way that the media industry hasn't had for some time. It's allowing people to distribute their content to a wide audience, wider than they ever have before, at much lower cost than previously because you don't have the costs associated with an office or print and your distribution costs are much lower."
He cited as examples newsletter-led businesses Axios which promises "smarter, faster" news, The Ankler covering the entertainment industry, and Manchester Mill publisher Mill Media, which has surpassed 5,000 paying subscribers and in August raised £350,000 in seed funding.
"So there's a huge opportunity to innovate and there's huge interest in media and there's huge interest in business media, because there's a large number of businesses out there, and most people work for a company or organisation and therefore has at the very least an indirect interest in business," Ruddick said.
He added: "Journalism obviously has challenges when you look at things like social media, Google, AI, but I'm also incredibly optimistic for the future of media and journalism, because so many people are interested in news, because there are so many different ways to distribute high quality content, and because of the innovation that is happening.
"I think it's a really exciting time and that innovation is not just with new businesses, it's also within existing publications. I mean, look at the interest in buying The Telegraph and I think it just shows you how much interest there is in UK journalism and how big the opportunities are going forward."
Email pged@pressgazette.co.uk to point out mistakes, provide story tips or send in a letter for publication on our "Letters Page" blog