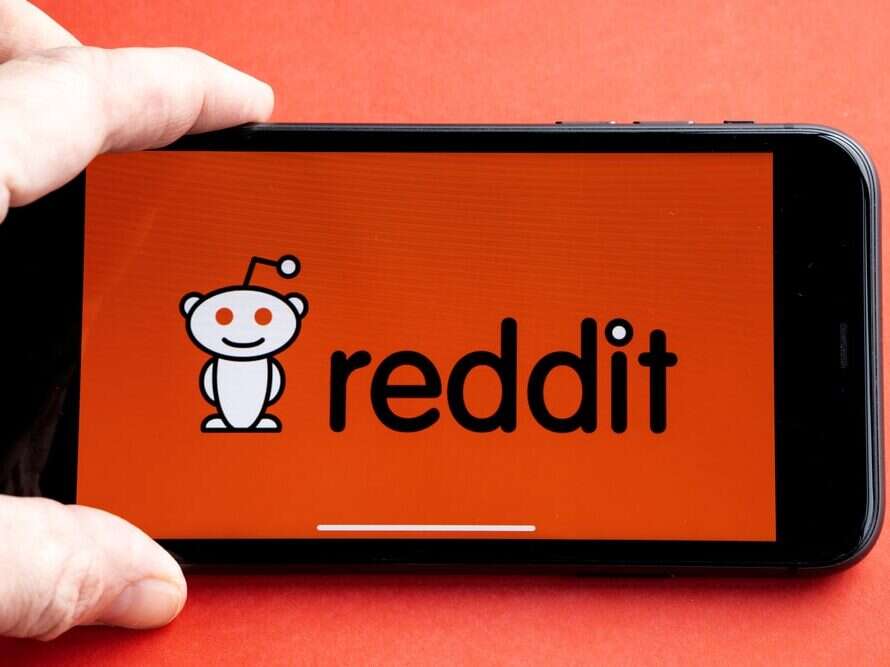 In Press Gazette's latest Platform Profile we look at how publishers can make the most of the popular discussion website and social news aggregation platform Reddit.
Every day 57 million people use Reddit around the world. Most of the platform's users are in the US, although the UK is home to Reddit's second-biggest community. According to Reddit, 49% of UK users are aged 18–34, while 22% are aged 18–24 – a coveted demographic for many publishers.
While the platform has in the past had a reputation as not being publisher friendly due to rules against self-promotion, the platform has in recent years stepped up efforts to reach out to newsbrands.
Sarah Rosen, head of content partnerships at Reddit, told Press Gazette the platform has relationships with most major UK, US, Canadian and French newsrooms and works with publishers to develop programmes. The California-based company's Media Partnerships team developed a News Council, where active publishers regularly meet with Reddit and each other to share knowledge and learning about using the platform.
Press Gazette spoke with Reddit and publishers using Reddit about how to build trust and engagement with the platform's community and what it can bring for news outlets.
[This article is part of Press Gazette's Platform Profile series. See also: Factiva, Instagram, NewsNow, Substack, Shutterstock, Upday, Pocket, LinkedIn, Apple News/Apple News+, Twitter, Acast, Authory, Youtube, Twitter Spaces and Tiktok].
What is Reddit?
Rather than a single space, Reddit is better thought of as a network of communities built around in-depth conversations and relationship building. There are over 100,000 active communities on Reddit known as 'subreddits' covering anything from politics, fashion, food and fitness to religion. There's even a subreddit dedicated to pictures of bread stapled to trees.
Each community is run by a usually anonymous volunteer moderator or moderators, not employed by Reddit. This person acts as the gatekeeper of what is posted in the community and helps grow it. Each subreddit has its own rules for posting and discussion which news publishers on the platform need to navigate, although self-promotion is generally frowned upon.
Among the most popular communities in the UK currently, according to Reddit, are r/unitedkingdom (1.4 million users), a group dedicated to discussion of UK news and politics, and r/ukpersonalfinance (1 million users) where users discuss budgeting, saving and investing.
How popular is Reddit among news publishers?
Despite its popularity and growing user base, news publishers are yet to take to the platform in force. Among the publishers most engaged with the platform is the Washington Post which in 2022 appointed a dedicated editor to run its Reddit account.
Other publishers on the platform include business information publisher Bloomberg Industry Group, the Financial Times, Time Magazine and Le Figaro. Other publishers such as Reach have experimented with it in the past.
How should publishers engage with Reddit?
Unlike other social media platforms where news organisations are free to promote and share their content, brands on Reddit need to tread carefully.
According to Rosen, while excessive self-promotion on the platform is generally frowned upon by the community, many spaces are "receptive to a thoughtful publisher's presence on-platform", pointing to the increasing number of active publishers on Reddit.
"So long as they respect and abide by community norms, brands are very welcome," she says.
"It's a lot of relationship building, a lot of really picking your shots and a lot of being careful," says Angel Mendoza, one of two people in charge of the Washington Post's Reddit account. "On Twitter and Facebook, we can generally promote whichever news things we want but on Reddit, there are little, teensy more steps."
What works best, says Mendoza, is if publishers give a little to the community.
"There is an olive branch element to promoting on Reddit as a newsbrand because Reddit is mostly just individuals who just want to discuss things with each other, ask questions with each other – mundane things about life," says Mendoza.
"So for a newsbrand to be on there, I can see why some audiences on Reddit would think 'oh, that's sort of spammy, that's advertising, self-promotion'. It's an obstacle that is necessary for a lot of newsbrands to navigate and it forces us to understand exactly where the audience is at and understand that it's a two-way street. We need to give a little in order to build relationships, in order to build credit and in order to build respect with readers and you can't do that just by sharing a link, then disappearing and then having people hit the paywall."
For the Washington Post, "giving" to the Reddit community looks like sharing large excerpts from the Post's paywalled journalism in relevant subreddits and hosting Ask Me Anything sessions (AMAs) – question and answer sessions where Reddit members can ask subject experts about a topic that is tied to the news cycle or evergreen topics that a reporter is knowledgeable and passionate about.
Molly Ward, deputy team lead for social media at Bloomberg Industry Group, runs Reddit accounts around Bloomberg Industry's law and government verticals. She believes that AMAs are a unique opportunity for publishers on Reddit.
"AMAs, where the social team can just drop in and chat with a random person or where reporters can jump on our account and talk to people, [are] something really special," she says.
Since moderators have the power to eject publishers from subreddits or even ban them outright, newsbrands need to think carefully about what they post and how they engage.
"I think a lot of people like me have faced that and learned that the way to make things work is not only to know where your stories fit but to build relationships with the people who run those communities because they're the ones who can decide whether your story makes or breaks it in a community," says Mendoza, "They're the ones who decide whether you can access the audience that they've built, so to that end, so much of this job is relationship building."
He adds: "It can be scary because as a brand it's a different game. You aren't just a regular Reddit user. You have to think very hard optically about what it looks like when you promote a story from your own place."
Ward says she messages moderators when unsure of the best approach.
While some publishers spend time picking articles to share with the community, Press Gazette spoke to a digital publishing executive at a culture publisher (who did not want to be named) who says that for them, content that gets picked up organically by the Reddit community tends to do better than content from its Reddit account.
"The community is quite wise to that and they see it as sort of invasive," he says. "To do well, you have to have the trust and the buy-in from the community. I think that the return that you see is much better if it comes from there, rather than dictating pieces to them."
While excessive self-promotion on the platform is generally frowned upon by the community, many spaces are also receptive to a thoughtful publisher's presence on-platform, as we have seen from the increasing number of active publishers on Reddit.
So what do publishers get out of Reddit?
Unlike other platforms where there's a clear way to monetise such as Facebook, or platforms such as Tiktok where monetisation is likely to be on the cards for the future, the appeal of Reddit is bringing audiences to your journalism and building trust and community.
"Reddit is the place to go above and beyond the link. It is the place to bring your newsroom closer to an audience that is very curious, very media literate, and just very hungry for discussion," says Mendoza.
While Mendoza says that for him there is a public interest element to the Post's presence on Reddit, bringing audiences into the Post's news gathering and reporting process can also, he hopes, help more people understand the value of paying for news.
"There is a general culture on Reddit and across the other platforms that basically news should be free or: 'Why is this paywalled?' which I totally get. If I wasn't a reporter or journalist or I didn't understand how the news industry works or how the news industry has gotten to where it is today and why people need subscriptions to survive I would be asking the same thing," he says. "So for me, I really love this job because it offers me an opportunity to respond to those comments.
"That's what the long-term vision is for me. It's to build trust and to get readers to really appreciate quality journalism and to understand why you need to pay for it."
Reader engagement is also central to Bloomberg Industry Group.
"A lot of people talk about engagement and social media is a lot less social than some people think. Reddit is more social, there is more back and forth, there is more conversation. And we always really want to engage our audience because I feel that drives trust in us as a news publisher over time. On Reddit as a platform, you really can start to develop trust with your audience because you're having a conversation with them. In a lot of other places, it just seems like more of a one-way publishing and then people digesting that."
As a subscription publisher building this trust is essential.
"We're not trying to bring in people who are just trying to read one article. Our audience is looking to us as a product. So when we think about social media, we're thinking about it in terms of brand awareness and building up that credibility over the long term and so I think that's definitely why Reddit is a really good place for that," says Ward.
Does Reddit drive traffic and subscriptions?
Data shared with Press Gazette for over 4,000 sites in publisher analytics platform Chartbeat shows that Reddit tends to account for less than one-fifth of a percent of all traffic (0.15%) and less than half of a percent of social traffic (0.47%).
The Washington Post says that while Reddit is not a natural traffic driver for the publisher, it is working to identify how to increase referrals.
While not all publishers are able to track subscription conversions from Reddit, the Post says that while the main aim is building trust, Reddit has the potential to grow its subscriber base. The publisher told Press Gazette that it had doubled the number of referrals for potential subscribers since hiring Mendoza full-time.
What kind of content works best on Reddit?
The kind of content that succeeds depends on the publisher and subreddit in question. What works well in one subreddit might not work as well in another.
"Moderators are all different too. They might also have different tastes on what they want in their subreddit," says Mendoza. "Over the months, I've been slowly starting to learn about what they like and what they don't like...you also start to learn what their own audiences like too."
As a generalist publisher, the Washington Post is active across a number of subreddits although Mendoza says its journalism works best in Reddit's news-focused spaces which tend to centre on topics such as politics, coronavirus, environment and technology which he thinks that the Post "excels" at.
The Post's story on credit scores in the south of the US (80,000 page views from Reddit) and another on healthcare within the National Football League (where almost 20% of the story's audience came from Reddit) are two articles that particularly benefitted from being posted on the platform.
Some AMAs have also stood out for the Post. Food critic Tom Sietsema's AMA in the DC/Downtown subreddit, says Mendoza, received high levels of interest which he puts down to longer-term work that the Post has done in that subreddit.
Reporters who have been in unique situations such as war zones or whoave spent a long time reporting on a specific issue such as the Trump Mar-a-Lago story are good candidates for AMAs, he says.
For Bloomberg Industry Group's law content, breaking news works best, says Ward.
"Breaking news is always king and Supreme Court decisions are like our Super Bowl. Our Reddit audience also really likes when judges write interesting things and opinions but I think breaking news is usually where they find the most value," says Ward.
How much work does Reddit entail for a news publisher?
The amount of effort invested in Reddit varies from newsroom to newsroom.
Bloomberg Industry Group does not have someone dedicated solely to Reddit. Instead, its two social editors also work across the publisher's other social media channels including Facebook, Instagram, Tiktok and Twitter. Ward says that while the publisher does not spend a lot of time on Reddit, it tries to post one or two articles daily and host one AMA each quarter which she says is the right cadence for the publisher's niche audience.
The publisher has, however, recently stepped up its commenting on its posts, answering questions, and has started tracking when other users share its stories.
"In the beginning, it was mainly just posting articles so the engagement piece has picked up a lot," says Ward.
Mendoza says he spends most of his work week posting multiple stories each day and engaging with the community on Reddit with fellow Reddit editor Amy Nakamura. He is also trying to increase the frequency of AMAs to three or four each month.
Each day he also promotes the Post's "The 7" newsletter with a visual card. "It's a way to get the audience that follows us to form a habit of checking in with us every morning."
What does success on Reddit look like?
According to the digital publishing executive who did not want to be named, the most rewarding metric is how long audiences from Reddit dwell on a piece.
"The really big thing is if a piece gets picked up, say there are 100,000 views, what I really want to see is that people actually pick the piece and stick around for longer than ten seconds. And that's because the Reddit audience can be so fleeting. They can jump into a piece and then disappear before they pass the headline. So if they stick around for an above-average engagement time, that's a really great thing to see."
Referral traffic, he says, comes in "peaks and troughs", with some posts driving traffic in the six figures and others generating far less.
Aside from external metrics Reddit has a number of internal success metrics such as followership or "karma", which is a reflection of how much your contributions mean to the community.
There are also other markers of success, says Ward.
"We're a news organisation and we want people to read our articles. And as a social team, we feel like there are certain articles that are very important to get out to our audience and so we definitely look for success on those and reads. But ultimately, it's building trust and it's building that brand awareness," she says.
Is Reddit for every publisher?
Not necessarily. The commentary and discussions on the platform are not suited to every publisher's audience goals. There is also no clear path to monetisation.
According to the unnamed digital publishing executive source, his organisation puts much less effort into Reddit compared to video-based formats such as Tiktok and Instagram Reels.
"We're focused on video and less interested in driving traffic from Reddit," he says, adding that for his organisation, Reddit is the "lowest priority" among social networks.
Email pged@pressgazette.co.uk to point out mistakes, provide story tips or send in a letter for publication on our "Letters Page" blog