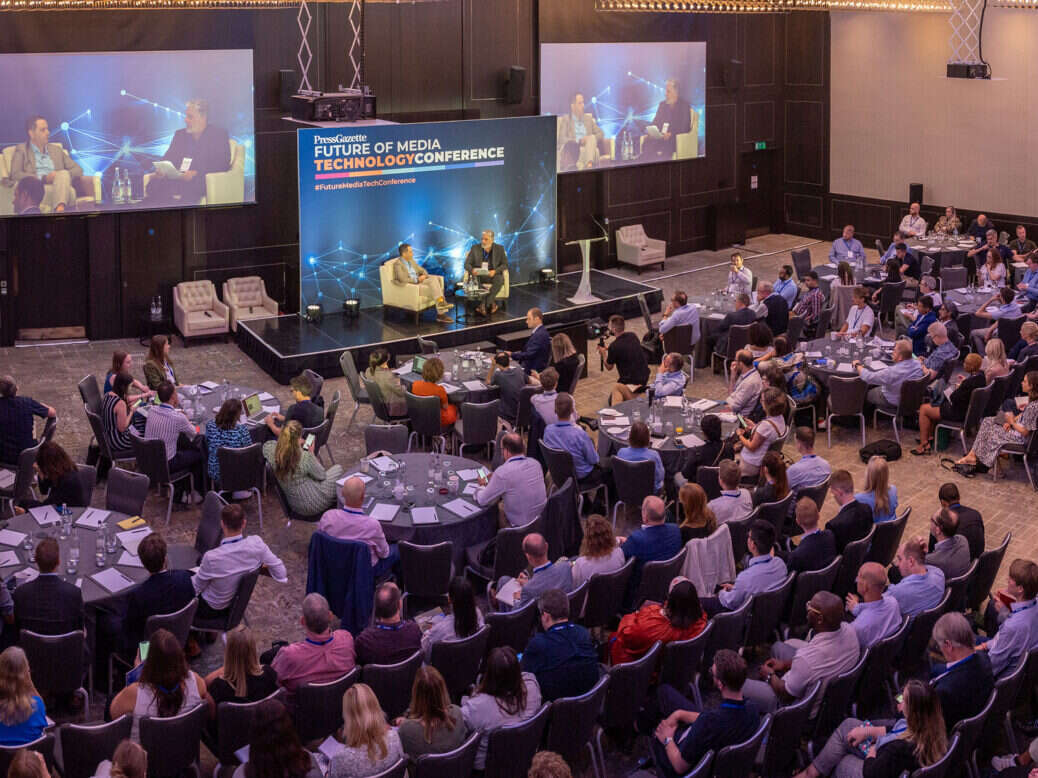 At the Future of Media Technology Conference 2022, there were no mentions of generative AI.
By contrast, this year there were two panels explicitly devoted to the subject and countless more discussions throughout the day.
Executives and journalists from publishers and vendors including ITN, Sky News, The Guardian, AP, Future, Bauer, GB News, Mediahuis, ArcXP and Affino shared how they have begun to use generative AI and what they see in the immediate future.
Generative AI as a productivity 'co-pilot'
Future chief executive Jon Steinberg said his company had experimented with generative AI by creating chatbots that have read the entirety of a site, for example computing product review title Tom's Hardware, and allowing users to ask questions such as "What CPU is ideal for this computer case?"
"So there's no hallucination, there's no false data," Steinberg said. "It's read expert content and it's coming up with a result from that."
Future has also been using generative AI for productivity enhancement as "an editorial co-pilot".
"We are not having AI write articles," Steinberg said. "We're having AI assist editors in pulling together things like product specifications, or editing video to different formats so that we can take video that's on the site and post it to social."
However, asked what opportunities he sees in ChatGPT he said: "To be honest, I see more opportunities in social right now.
"We have 180 million social followers. We've done relatively little to monetise in that place. It's a diversification away from Google and it presents opportunities for us to create short-form video, a lot of which we can repurpose from video we're already creating on the site."
Steinberg added that he wasn't convinced generative AI represents a threat to the core of the publishing model.
"I don't see a world where AI replaces writers… We test mattresses. We test TVs. We test graphics cards. We test all these products and then write reviews about those products. Until the AI sprouts arms and is able to actually test the product, the bulk of what it's going to be doing is what one of our writers calls a plagiarism stew."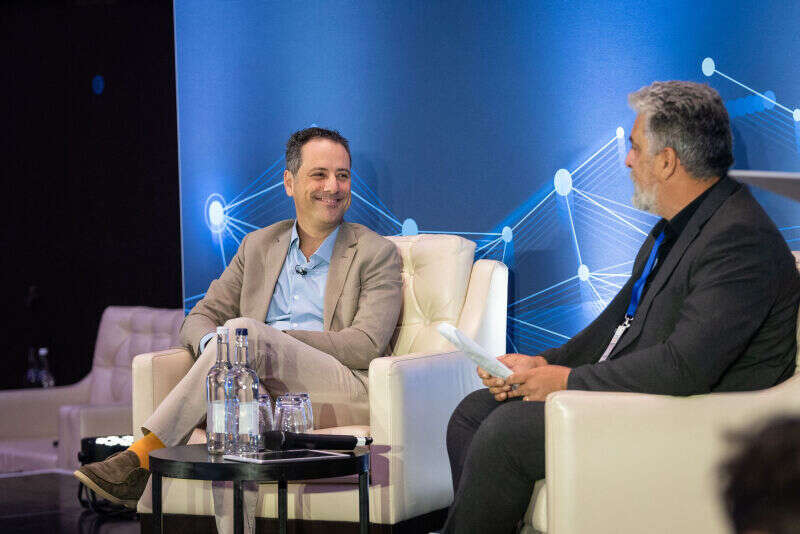 Matt Monahan, chief technology officer of CMS company ArcXP, suggested that focusing on generative AI's productivity enhancement potential "maybe undersells it a little bit. Because even today, things like copywriting, copy editing, for instance – there's a lot that these models are capable of today.
"And that doesn't mean creating original content, that doesn't mean editing. But we all employ people who do those tasks today.
"So it is something that people need to be considering right now… You need a real strategy around the question of: do we send our content to OpenAI or not… internally, companies need to develop a core competency around understanding this technology and being prepared for it."
Trui Lanckriet, the head of data and insights at Mediahuis, told a later panel: "I think I don't really agree that [generative AI is] all about simplifying the things that you're already doing.
"I think we need to look at that technology as something that creates new kinds of value, new kinds of opportunities because it can be automated."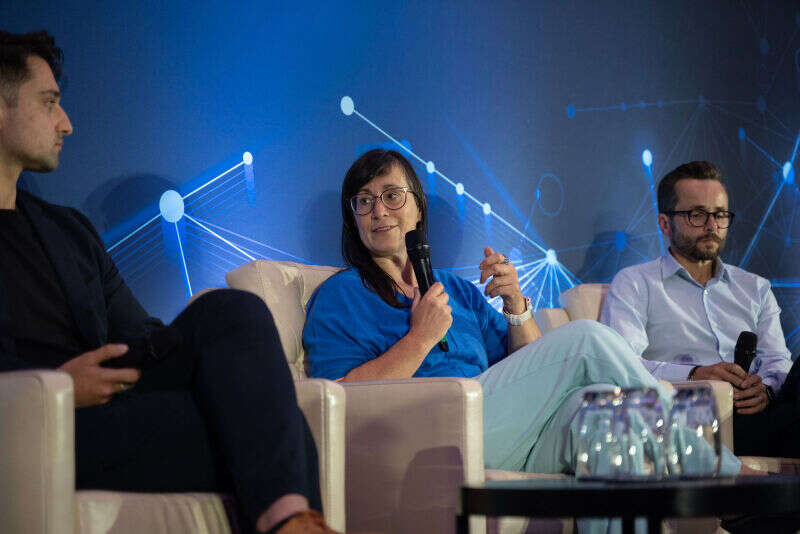 [Read more: How Mediahuis is easing generative AI into its newsrooms]
How AI bots can preserve institutional memory
Markus Karlsson, chief executive of Affino, a business platform for media companies, said his company had implemented "when, why and how" bots to keep track of their own activity.
He said: "We've got the release bot, which is 'when' – so whenever we need to know something like when did we do something, we go and ask the when bot, because it's bloody brilliant. It tells you exactly: 'You did this three years ago; this is what you did.'
"We've got the why bot, which looks into all the specifications that we used to develop a product and it tells us why we made all those decisions, which is really useful – especially if the teams have evolved and people's roles have evolved…
"And we've got the how bot, which is the one that tells us how to use our software. Now we used to tell our customers how to use the software – but one of the big things as a tech provider and working with media companies is that we will often work with half a dozen different teams over ten years.
"So getting the institutional knowledge into AI so that they are long-term support, the 'AI factory concept' – every organisation should be doing that."
A/B testing of marketing copy
Asked how some of ArcXP's clients have been using generative AI, Monahan said he had "seen a lot of good work around testing of copy", but not purely on the editorial side.
"I've seen a bunch of examples of publishers who are using gen AI to create copy for their marketing pages for digital subscriptions, campaigns, call to action…
"And what you can do with that is you can create many, many, many different pieces of copy and content for those marketing pages, test them side by side at a scale that, frankly, is pretty difficult to do with human marketers."
Similar to Future's chatbots trained on expert content, Monahan said he'd seen "a lot of good experiments with private LLMs [large language models] happening among our customers today…
"We make it very simple to get your content to some of these platforms, to be able to augment the content of the metadata."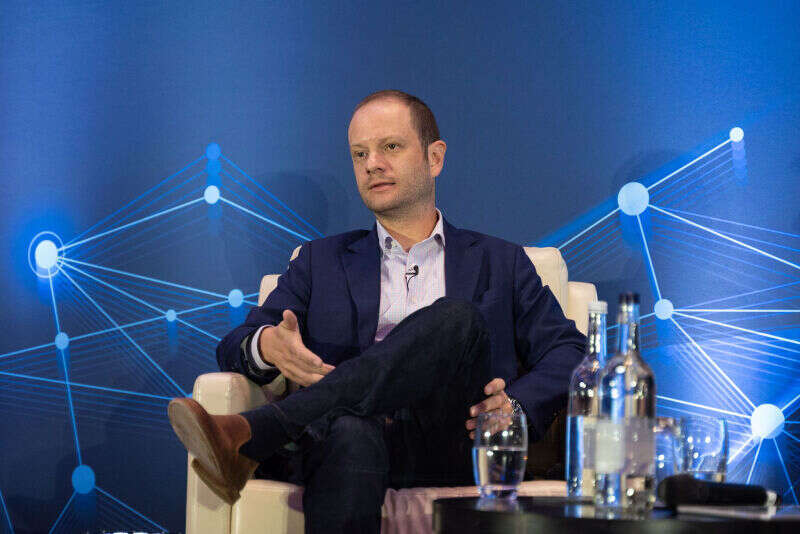 Translations and monetising or reopening archival content
Monahan also touted generative AI's use in translating content, saying "some specific subsets of the older LLMs are getting pretty good at quality translations.
"It doesn't eliminate the need for human review of that content and editing it finally, but you can do a lot of that much faster than you used to in the past."
ITN's director of technology, production and innovation Jon Roberts said: "Our education business is using generative AI to repurpose content not just in a different language, but in level two French in a way that is really complex for people and [the AI] just eats it up.
"[In] our sports business, we've just run multi-language news bulletins from the World Athletics Championship in Budapest. That would have been cost-prohibitive before – we were now able to produce eight different language versions."
Affino's Karlsson described a leap his company had seen in ChatGPT's ability to translate technical materials into less widely spoken languages.
"One of our clients is Iceland's state electricity, and they've got very complex workflows. And they spend all their time trying to communicate these workflows internally and externally. 
"We plugged it into ChatGPT 3.5 to try and provide meaningful instructions. It didn't understand Icelandic and it didn't use the right words to communicate it. We plugged it into ChatGPT 4 – it nailed it…
"A six-month progress in AI has [seen it go] from not really being able to communicate well around a technical subject in a language spoken by half a million people to nailing it. It's really dramatic… That's why I'm feeling pretty confident that AI is going to be a much bigger part of the whole equation than we think in the room today."
More broadly, Karlsson said that "a lot of organisations have a lot of content that they haven't been able to effectively convert into good data products with subscriptions. Now's your chance.
"Start exploring that. I think all of a sudden there's loads of opportunities for organisations to start monetising their content and media archives in ways that were really quite unimaginable."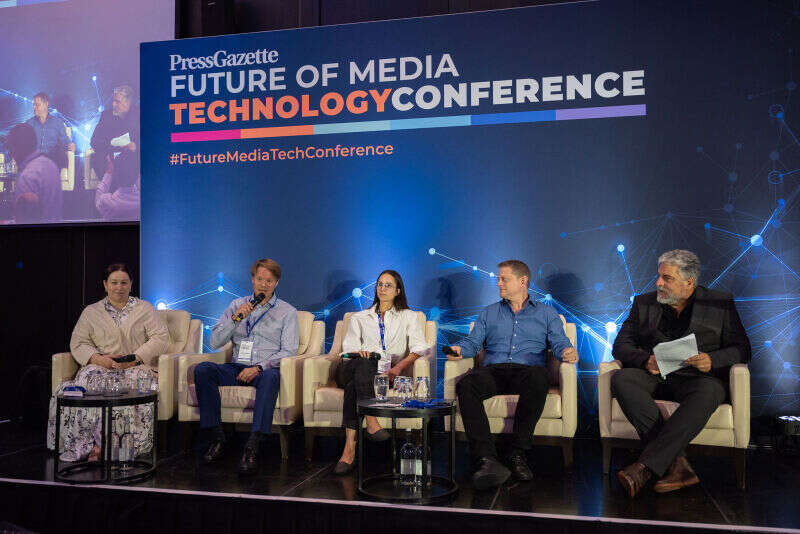 Derl McCrudden, AP's vice president of news and head of global news production, said the agency has used AI to make old parts of its media archive that had been poorly-tagged accessible again.
"Anyone who's spent any time clicking around a photo or a video archive will know how shocking the record-keeping is before a certain amount of time."
AP has a bot named Merlin, which McCrudden said has "crawled our photo archive and it's crawled our video archive. And you can now search through our library system for stuff that was not captured in the metadata by the human at the time that it was put into the archives.
"And it is phenomenal… it's opening up a very rich archive to fresh eyes with the right search terms. In a way it's kind of like fracking… We knew it was there but it's very hard to find, and the AI has just solved it very quickly."
Building the bones of formulaic articles – and, coming soon, converting digital pages to print
Bauer Media's UK publishing chief executive Chris Duncan said his business has found that "where there are consistent layouts… you can use AI to create – not a whole article, and we would have the same view that there always has to be some kind of human editing task, but you can get an awfully long way in a very short amount of time in terms of creating the next the next barebones article."
Cesare Navarotto, the chief product officer of CMS company Atex, said some of the company's print customers "dream of systems that would be able to produce their print pages automatically starting from the digital content".
He said they were 80% of the way toward making this possible, with much of a print page simple to populate from its digital counterpart. The business next plans to build non-generative AI tools that can automatically lay out a page "and shorten or lengthen text to make it fit better", while highlighting what changes have been made so a sub-editor can check them.
Asked how far away this future was, Navarotto said it would be "the next iteration of the product basically".
But using generative AI in live news coverage is still a way off, editors say
Speaking during a session on live news coverage, Sky News head of digital output Nick Sutton said the broadcaster had found some use in AI for fielding audience questions.
"What we've started doing is using an AI to sort of group some of those questions together so you can see what are the main topics that are of interest to users… because so many hundreds of questions are being submitted," he said.
Like others, Sutton said Sky has been using AI for transcription and some image and headline testing. But when it came to writing even summaries of Sky News' own content, he said they fell short: "We've experimented a little bit with summarisation, but I just think even when you're giving it just the blog's content to summarise, it can still have hallucinations."
The Guardian's head of digital (live) Claire Phipps said the same: "Reliability, verification, trust… I feel like we're nowhere near being comfortable on those things in terms of generative AI.
"Whether we can use it to synthesise our own reporting… felt like more of a possibility", she said, but "it's not there yet, even if you ask it to do something on your own blog".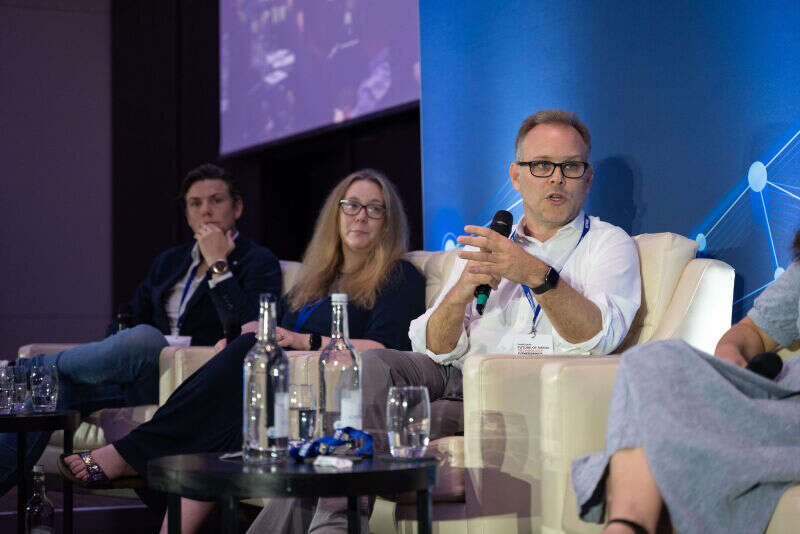 Meanwhile AP's McCrudden said that on SEO editing "we're going to keep a human in the loop for the foreseeable future because our accuracy is our reputation, and the moment we lose that, we can't get it back".
And Tom Pollard, a senior producer and director at GB News, said that "we've got the ability to use a ChatGPT thing to write scripts, but it's just got more drawbacks than positives… In the end you probably have to go through and just rewrite it anyway."
AI and news publishers vs OpenAI and Google
On the matter of copyright issues arising from language models being trained on publishers' content, Future's Steinberg said "there's a real discussion that needs to be had between publishers and Google, and OpenAI to a lesser extent".
He said it was "really a conundrum" whether to block web crawlers that might scrape a site's content because "you're basically cutting off your traffic if you decide that you want to block the Google crawlers".
[Read more: News publishers divided over whether to block ChatGPT]
Bauer's Duncan said he thought regulation would be key to addressing the copyright issue.
"The idea that there will be a big cheque, fairly allocated to represent the true value of the content that's being used – it's never happened in history and I doubt it will.
"So we're going to have to work, probably for quite a long time, to establish a framework… It will take, I think, the regulatory side a long time to catch up. And as publishers, we have to do what we've always done, which is: make very clear to regulators and government the argument we need to make, while making the best commercial outcomes that we can in the short term."
Hearst UK's chief transformation officer Elizabeth Minshaw added: "We need to learn from the past… I think we need to come up with something that's mutually beneficial and no longer that antagonistic relationship… Is that a big cheque? I don't know. But maybe it's a different type of licensing agreement that's working with, rather than against."
Email pged@pressgazette.co.uk to point out mistakes, provide story tips or send in a letter for publication on our "Letters Page" blog