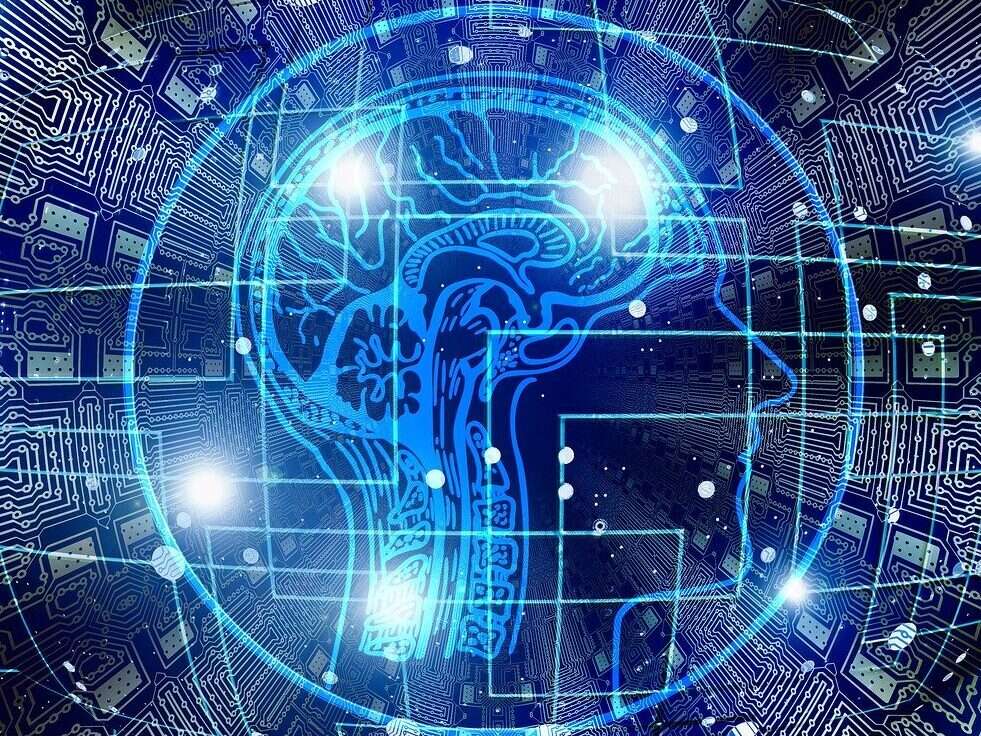 The growth of OpenAI's ChatGPT, image generator DALL-E and Google's Bard means that publishers are upping their efforts to explore how generative AI can be integrated into their newsrooms.
Mediahuis, which publishes over 30 titles in Belgium, the Netherlands, Ireland, Luxembourg and Germany, including the Irish Independent and Netherlands' De Telegraaf, is no stranger to technology. The subscription publisher has been using "traditional" AI algorithms across the business. It is now exploring the use of newer AI technologies too.
"We did workshops before on the future of the newsroom and AI wasn't even on the agenda. I put AI on the agenda but then they scored it as very unlikely to happen. It was really weird. And then ChatGPT happened and all of a sudden people realised, okay, this is happening now, so we have to react," Mediahuis' data and insights director, Trui Lanckriet, told Press Gazette's Future of Media podcast.
The publisher is currently producing a "Newscondenser" – an in-house tool that uses generative AI to summarise stories, create bullet points and generate ten headlines for a journalist to choose from. The headline creator combines insights from a "recommendation engine", which suggests the headline that could work best given the metric in which a journalist is most interested. The tool is set to be rolled out in Mediahuis' content management system (CMS) and will be part of the company's "daily working environment".
While journalists were initially wary of using AI to summarise their stories, Lanckriet said starting small has helped reassure colleagues.
Start small and showcase
"What we do is start small and showcase it. That really works. We put a lot of time into talking to the people that are supposed to use it. So you might slow down your process, but in the end, the adoption goes a lot quicker," she said.
While attitudes to generative AI vary across the newsroom most people, said Lanckriet, "are quite open". While journalists can be reluctant about the use of AI to summarise an article in which they have "put a lot of thought", developing a minimum viable product which shows how that summary might be used on social media, for instance, makes them more receptive to trying the technology, according to Lanckriet. "They see that it helps them to do more than they currently can," she said.
Although some publishers have been cautious about AI, German tabloid Bild, which is owned by Axel Springer, recently announced that some jobs would be replaced by the technology. Mathias Döpfner, chief executive of Axel Springer, wrote in a memo to staff that generative AI tools had the potential to "make independent journalism better than it ever was – or replace it". AI will soon be better at information aggregation than journalists, he said.
While Mediahuis is using the technology, Lanckriet believes that its use for now will be limited. Lanckriet's team experimented with using ChatGPT to write copy in the style of one of Mediahuis' technology writers but found the output was not something they could use.
"The generative AI text that we currently have will only be helping newsrooms for the next five years. It's not good enough yet to write text for a newsroom," she says.
Last month Mediahuis CEO Gert Ysebaert told the International News Media Association World Congress in New York that AI should "augment journalism, not replace, journalism".
"In a lot of areas it will not automate everything. It will be more like recommendations or suggestions," said Lanckriet.
One area in which generative AI has been touted is in laying out newspaper pages. While, like most of the industry, Mediahuis is increasingly digital, print still makes up a significant part of the business. Lanckriet is, however, sceptical that AI can help the company here. "If you want to automate this, I don't think we should use AI. It would be too expensive to use AI for that and there will be errors in it," she said.
The company uses tools such as ChatGPT, however, to write marketing messages and job descriptions for human resources.
"We saw if we adapt the [commercial messages] to reflect the brand better, it actually improved conversions on those messages," said Lanckriet.
Ethics of AI in the newsroom
While Lanckriet sees many ways AI could be used to support people management, concerns around privacy limit AI's application in human resources, she believes.
To tackle issues about privacy – along with other ethical concerns that come with use of AI – Mediahuis has created an AI framework based on seven principles including transparency, human intervention, fairness and skills training. It hopes that this framework will help the company to use the technology ethically and responsibly.
"It's a document that will evolve," said Lanckriet. "It's a basis for all the newsrooms but they still have a lot of freedom to handle it. It's more a direction than actually saying that 'you can't do this'. It's more a general opinion on how we should work with AI."
The company, which started its AI journey some six years ago, currently counts around 40 people in its data team and has "quite big" ambitions for AI more broadly.
Along with its moves to integrate generative AI in its work, Mediahuis is also deepening its use of traditional AI and machine learning technologies such as predictive algorithms to help identify the customers most likely to buy a subscription or to churn or to suggest what options they should be presented with based on past behaviour.
These models, said Lanckriet, have helped Mediahuis generate some "quick wins" such as better retention rates. The company is using machine learning and AI for personalisation, subscription intelligence, revenue optimisation and job automation.
While AI has long been quietly used in the background by specialists in newsrooms, ChatGPT's arrival means that it is no longer just the preserve of data scientists, said Lanckriet.
"As a company, if you look around there will be a lot of people that are taking initiatives and starting to create stuff. Well, I suggest bringing those people together in some kind of community and have them come up with ideas because they are passionate about it and already working with it. And because they come from different areas they will have new kinds of ideas."
Email pged@pressgazette.co.uk to point out mistakes, provide story tips or send in a letter for publication on our "Letters Page" blog