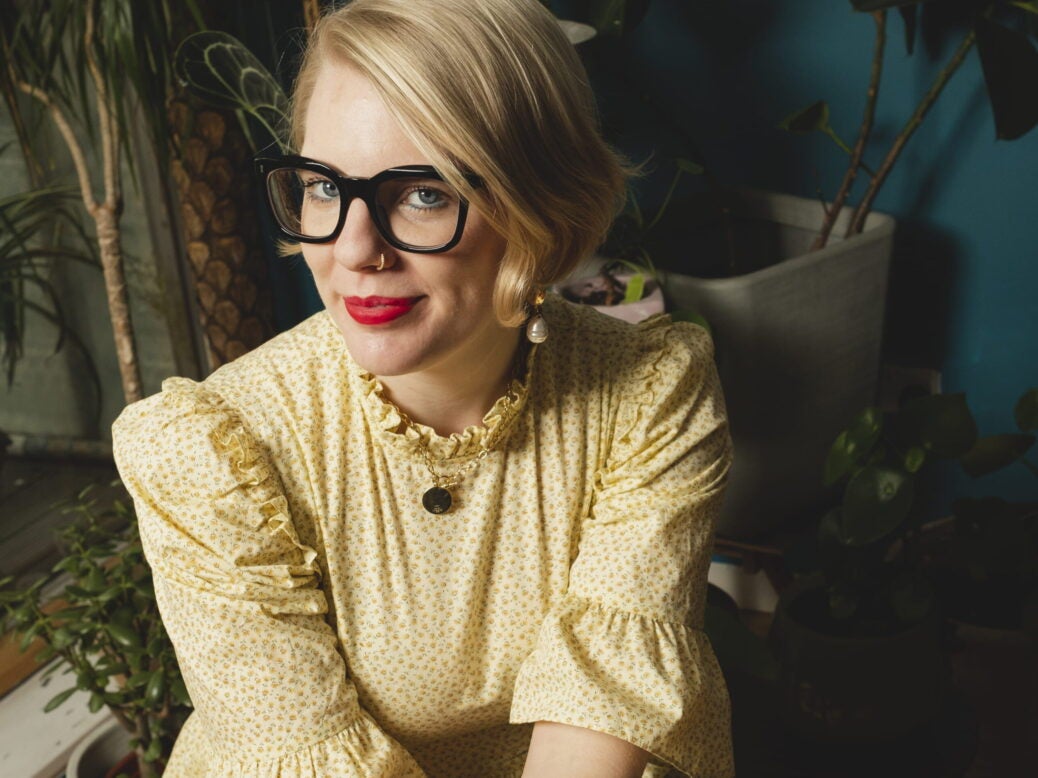 "Dozens" of writers are now making six figures or more on Substack in the UK, according to the newsletter platform.
Overall, the top ten writers on Substack are making more than $25m between them per year, a spokesperson confirmed – a big bump on Press Gazette's estimate earlier this year that the 27 highest-earning Substacks earned a combined $22m.
The platform also shared that there are more than two million paid subscriptions to Substack writers, while its network has more than 35 million active subscriptions in total.
In the past couple of years, Substack has seen a flood of journalists and other types of writers go it alone on the newsletter platform, whether they have chosen to jettison legacy publication processes to take control of their own work, make the most of losing a staff job or for additional income as they are struggling to pay the bills with traditional freelance journalism.
Substacker Emma Gannon: 'I really wanted a community'
One of Substack's six-figure earners is Emma Gannon, who began her career at Conde Nast and online magazine The Debrief before becoming an author, podcaster and newsletter writer.
She first launched a newsletter in January 2016 and used Mailchimp for a long time before moving to Substack in March 2022 because, she told Press Gazette, the platform provides a "sense of community" that regular email newsletters lack.
"I really wanted a community online and that really tallies up with the fact that social media is no longer that space for me – and I know a lot of people are moving away from Instagram and moving away from Twitter [X], for obvious reasons."
[Read more: Why New Statesman became first major publisher to exclusively host newsletters on Substack]
The Hyphen, which combines long-form writing about topics like "books, wellbeing, creativity, joy, side-hustles and living life on your own terms" with a weekly post providing curation from elsewhere on the internet, started out on Substack with a subscriber list of 9,000 and grew to 25,000 in 18 months. It is now at over 27,000, of whom more than 1,000 are paying subscribers.
Of that total, 38% are in the US and 24% are in the UK, followed by Australia, Canada and India.
Gannon said Twitter and Instagram were at the bottom of her top ten referral sources for new subscribers, with the top sources being email, the Substack app, Google, her own website and other Substackers.
Although Gannon brought an existing following with her, she said she has "seen people start off from zero and really have a lot of growth in a short amount of time".
Gannon has now shut down other elements of her job because her Substack has been so financially successful, enabling her to do it pretty much full-time.
She had her own podcast for six years, Ctrl Alt Delete, about work, well-being and creativity, which reached 12 million downloads – but she decided to end that in June as "Substack is bringing in the same amount of money, if not more" and she is a "writer at heart".
'Writers' words are worth something'
Gannon decided after a year on Substack that she "wouldn't write for free anymore" and made her writing paid-for, without a free trial, except for a few complimentary subscriptions to those who otherwise would not be able to afford it and the occasional free post around once a month for non-paying subscribers.
She prices The Hyphen at £6.99 for a month's unlimited access or £65 for a year, which includes perks such as giveaways, events, exclusive information and other benefits to being part of the community.
Gannon explained she wrote for free "for a long time", including blogging for The Huffington Post, to grow her career.
"But I just feel really, really strongly that writers' words are worth something and we're happy to pay for a cocktail or we're happy to pay for an overpriced coffee or we're happy to pay £3.50 for a birthday card," she said. "So, I'm really passionate about the value being understood."
For news journalism specifically, the latest Digital News Report from the Reuters Institute for the Study of Journalism found that just 9% had paid for it in the past year while two-thirds said nothing could make them pay.
'With Substack, there's a real generosity of spirit'
But for the type of writing that Gannon does and the community she has built, she said she has not had to persuade people to part with their cash. "I feel like it's important to understand the value of journalism, the value of reporting and the value of verification and that sort of deep research, but I suppose with Substack it's less about that and it's more about supporting your favourite creator basically in an economy that is really hard and competitive," she said.
"With Substack, there's a real generosity of spirit. People pay because they want you to succeed. They want you to be able to carry on investing in the community."
She added: "The other thing I would say is I think we're going through a big change post-pandemic with what we do value and I think consumerism is changing; like we would rather pay for a Substack that is genuinely going to make us happy in a good mood and inspired to change our lives, rather than buy yet another pair of fast fashion. So, I think our spending habits are changing."
[Read more: How Substack has helped FT persuade readers to pay for email newsletters]
Gannon has written about her financial success on Substack in her newsletter, and told Press Gazette she went public with her experience because "one of my passions really is talking about writers being paid fairly – and not just that, but even thriving and making a really good living from writing and creativity – because I think in the past people have often viewed it as a hobby or just a nice to have".
She left the world of magazines in 2016 "when I first started realising that the budgets were getting cut and people were getting made redundant and print magazines were closing down and lots of my friends in the journalism world were struggling" and that she had chosen to "pivot away" from that type of work.
"Substack has sort of filled that gap I feel, but I know a lot of people would still love the opportunity to write for those brilliant publications."
Email pged@pressgazette.co.uk to point out mistakes, provide story tips or send in a letter for publication on our "Letters Page" blog