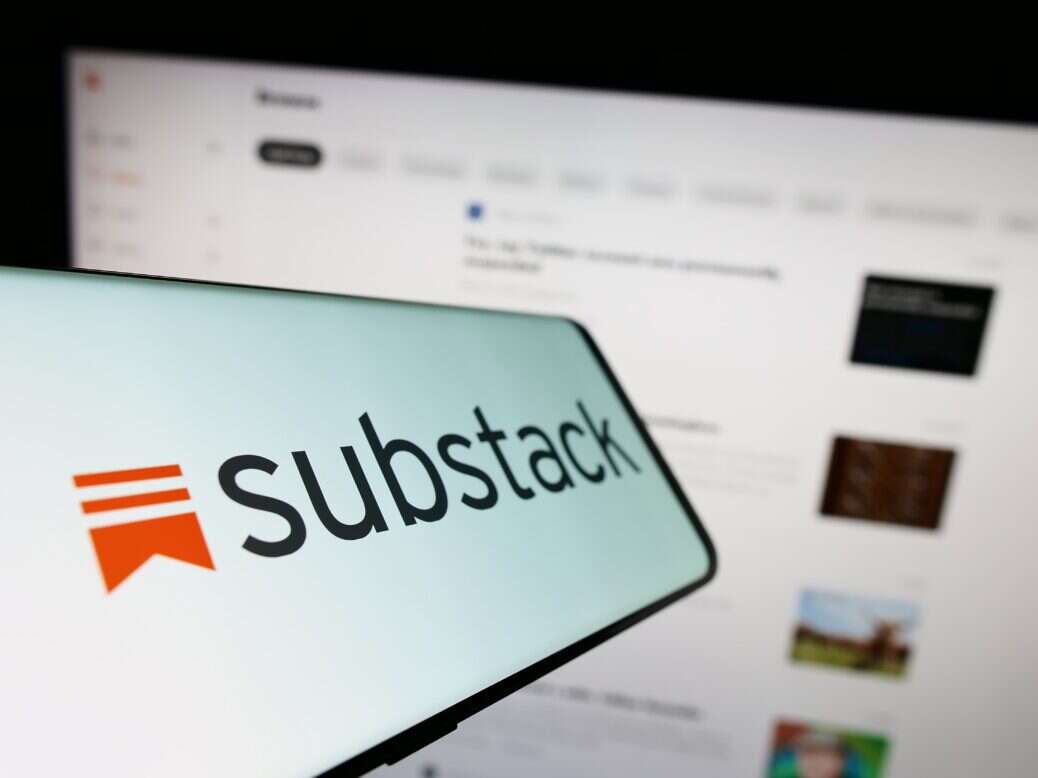 The 27 highest-earning email newsletters on the platform Substack generate at least $22m a year in revenue, Press Gazette can reveal.
Analysis of publicly-available information on the newsletter platform indicates a small proportion of users each comfortably make enough to live off, and in some cases, enough to pay for a multi-staff operation.
Substack is protective of its subscription figures and few writers on the platform disclose their revenue or number of paying subscribers.
But the site does provide broad descriptions of paid subscriber figures, disclosing that a writer has "thousands of", "tens of thousands of" or, in one case, "hundreds of thousands of" paying subscribers.
This, alongside customer-facing information about annual subscription costs, makes it possible to calculate minimum and maximum revenue figures for each Substack newsletter.
The figures reveal that at least five Substack newsletters draw in $1m annually. However, the ranges are so broad that almost all the newsletters included on this list could achieve that figure.
The only exception is the Substack run by civil rights activist Shaun King, which is the only newsletter on this list which Substack says has only "thousands of" paid subscribers. It has been included because it appears above a newsletter with "tens of thousands" in Substack's leaderboard, implying it makes at least as much revenue as the newsletter below it.
Well-known Substack newsletters such as those authored by Glenn Greenwald, Dominic Cummings and Bill Bishop are not on this list because they are described as having only "thousands of" paid subscribers by Substack. If you know of a Substack newsletter that you believe has more than 10,000 subscribers and should be on this list, email bron.maher@pressgazette.co.uk.
Substack declined to clarify whether having "tens of thousands of" subscribers meant a newsletter had more than 10,000 customers or more than 20,000.
However, one Substacker on the list who has "tens of thousands" of subscribers told Press Gazette when asked about their follower numbers: "We've been open about the fact that we have more than 10,000 paid subscribers."
Press Gazette has consequently proceeded on the assumption "thousands of" subscribers means more than 1,000 and "tens of thousands" means more than 10,000.
Our calculations are for overall subscriber revenue, and do not account for the 10% cut Substack takes or any deals writers might have with the company.
[Read more: Newsletter success is about 'real intimacy' not content, says Substack head of UK writer partnerships]
The analysis affirms previous reporting suggesting Substack has become a lucrative revenue stream for writers with fringe views. For example, Covid-19 vaccine sceptics Robert Malone, Steve Kirsch, Alex Berenson and Joseph Mercola all appear among the most lucrative Substacks. As does Jimmy Evans, whose newsletter, Tipping Point Prophecy Update, is concerned with the forthcoming end of the world.
Not all those on the list are alt-media, however. Dan Rather, the former CBS Evening News anchor, appears to make at least $500,000 in revenue. The joint-second most successful Substack on the list, written by Gergely Orosz, covers engineering and brings in some $1.5m.
And by far the most successful newsletter in Press Gazette's analysis is Letters from an American, which appears to bring in at least $5m in annual subscription fees. That Substack – the only one listed as having "hundreds of thousands" of paying subscribers on the website – is written by Boston College history professor Heather Cox Richardson and offers, according to The New York Times, "a break from the media maelstrom".
[Read more on The New Statesman: Is Substack the future of media?]
Some information about these newsletters' revenue has been reported elsewhere. For example, Bari Weiss, the former New York Times opinion writer who now runs The Free Press on Substack, told Semafor that she raised $80,000 in annual subscription revenue within the first week of launching her newsletter, then named Common Sense. She also disclosed to the start-up that in March 2022 she raised between $1m and $5m from outside investors to expand the publication. Press Gazette's analysis indicates her newsletter now earns at least $800,000 annually.
Similarly, The Washington Post reported last month that Slow Boring, the newsletter run by Vox co-founder Matthew Yglesias, has at least 13,000 paying subscribers, which would mean his Substack generates at least $1.04m. Yglesias was originally tempted to the platform with a $250,000 up-front payment (offset by Substack taking 85% of his first year's subscription revenue). According to Press Gazette's analysis, Slow Boring should also earn at least $800,000 annually before Substack's 10% fee.
[Read more: How to make money on Substack and Patreon - newsletter platforms charted]
More than half of the top-performing Substacks appear in the site's crowded politics section. However, among the top ten, which all make at least $600,000, six are from other sections. 
Culture is the second-best represented category, with five newsletters in the top 27 list and three in the top ten.
[Read more: Manchester Mill celebrates local press paywall profitability]
Email pged@pressgazette.co.uk to point out mistakes, provide story tips or send in a letter for publication on our "Letters Page" blog