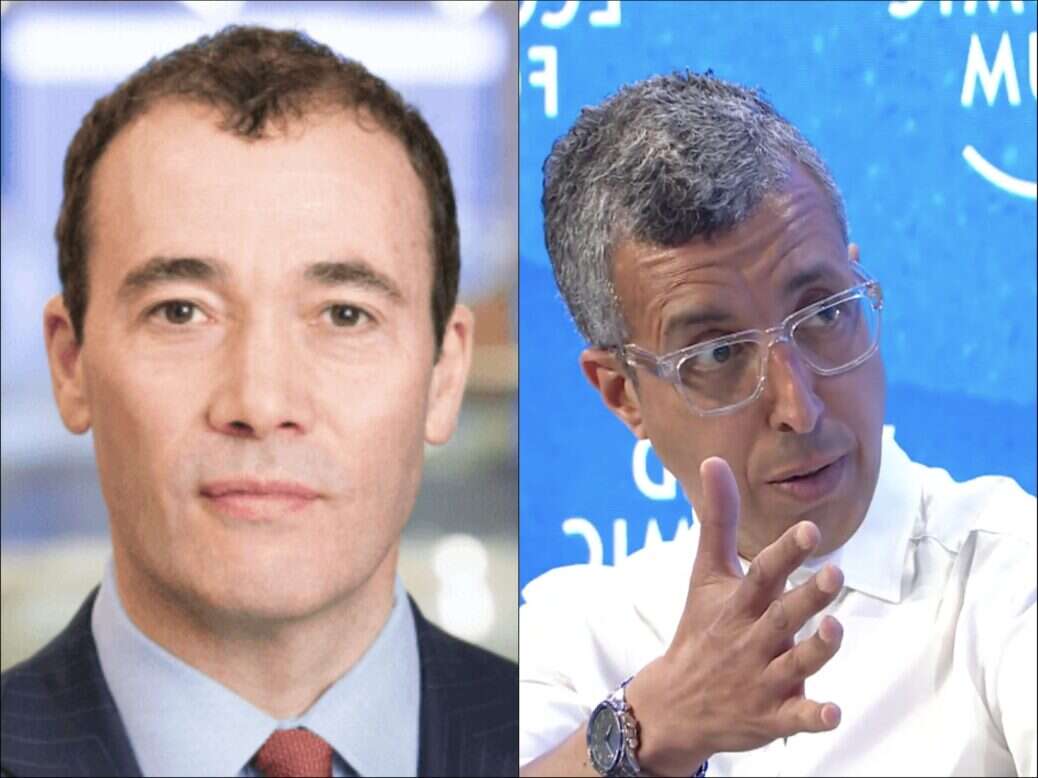 Despite recent job cuts and the departure of chief executive Sir William Lewis to run The Washington Post, The News Movement editor Kamal Ahmed says the youth-focused news startup is "on a path to profitability".
Lewis, who is The News Movement's majority shareholder and chief executive, was announced last week as the next chief executive and publisher of the Jeff Bezos-owned Washington Post.
His appointment came two weeks after lay-offs at TNM, which launched two years ago with the goal of re-engaging young people with the news through a social-first publishing strategy.
Press Gazette understands the company has cut at least two journalist roles in the UK and three in the US. In December 2022, when the brand formally launched in London, it employed a total of 46 people.
[Read more: Telegraph bid contender Sir William Lewis named CEO of Washington Post]
'No business goes with a set of people that then just stay the same forever'
Ahmed told Press Gazette The News Movement had reached a record 52 million unique accounts in the previous quarter, a 66% increase on the quarter before that.
He added that TNM had hit "record revenue", that "a number of clients" were looking to do further business and that "our pipeline of enquiries is at its highest level".
He declined to give specific revenue figures, but said: "We are hitting all the targets we have set ourselves. We are on a path to profitability."
The first stage of establishing a business, Ahmed said, required proving "you can actually do" what the business promises. "We have proved that our model works."
But, he said: "We are a young company… you go through growth phases.
"You'll have seen a couple of people who have moved on, and we wish them the absolute best for their whole careers, for all the great things they'll do." (At least two former TNM staff tweeted that they had lost their jobs.)
"But no business goes with a set of people that then just stay the same forever. That's obviously not practical. We are into the next stage of our growth."
Ahmed said The News Movement had received "an additional, modest amount of fresh funding" and that it wanted "to build our commercial teams".
The funding "has come from the set of investors that have always been supportive, so supportive, of who we are". Those investors include the Associated Press and National World and, Ahmed said, "a number of high net worth individuals and family offices".
The News Movement makes an editorial shift to add lifestyle and culture verticals
Ahmed stressed "we will always do news", and that The News Movement is preparing to send some staff to Israel to cover the war with Hamas.
But, he said: "We've seen though from our audiences that they love some areas that we are going to develop. And that's going to be around what we'd call lifestyle and arts, entertainment and sex and relationships.
"Those three areas are of deep interest to our audience, who are majority 18 to 25 [and] on many of our platforms majority female."
He noted that this differed somewhat between platforms, with Instagram favouring "more discursive" content that would suit its new verticals well whereas Tiktok and Youtube Shorts were more conducive to The News Movement's news and explainer videos.
He likened the strategy to Sunday newspapers having magazines.
Ahmed said that he will remain in post as editor-in-chief, but "we're going to look, of course, at our structure… You have to make sure that you are fully set for the opportunities that are in front of you".
He dismissed a report that The News Movement was currently looking for a Gen Z chief executive to replace Lewis: "Frankly I don't care whether they're 70 or 20 – if they're the right person, we would love to hear from them."
William Lewis has in recent months been one of the more prominent parties bidding to acquire The Daily Telegraph newspaper.
Ahmed said Lewis, who he has known for three decades since they were at City University together, will "remain on the board of The News Movement whilst we discuss the best structure to support TNM".
"That The News Movement's founder and majority shareholder is now the chief executive and publisher of The The Washington Post must only be good for The News Movement," he said.
"I don't want anyone to forget that Will is the reason, with the other co-founders, that The News Movement exists."
Email pged@pressgazette.co.uk to point out mistakes, provide story tips or send in a letter for publication on our "Letters Page" blog