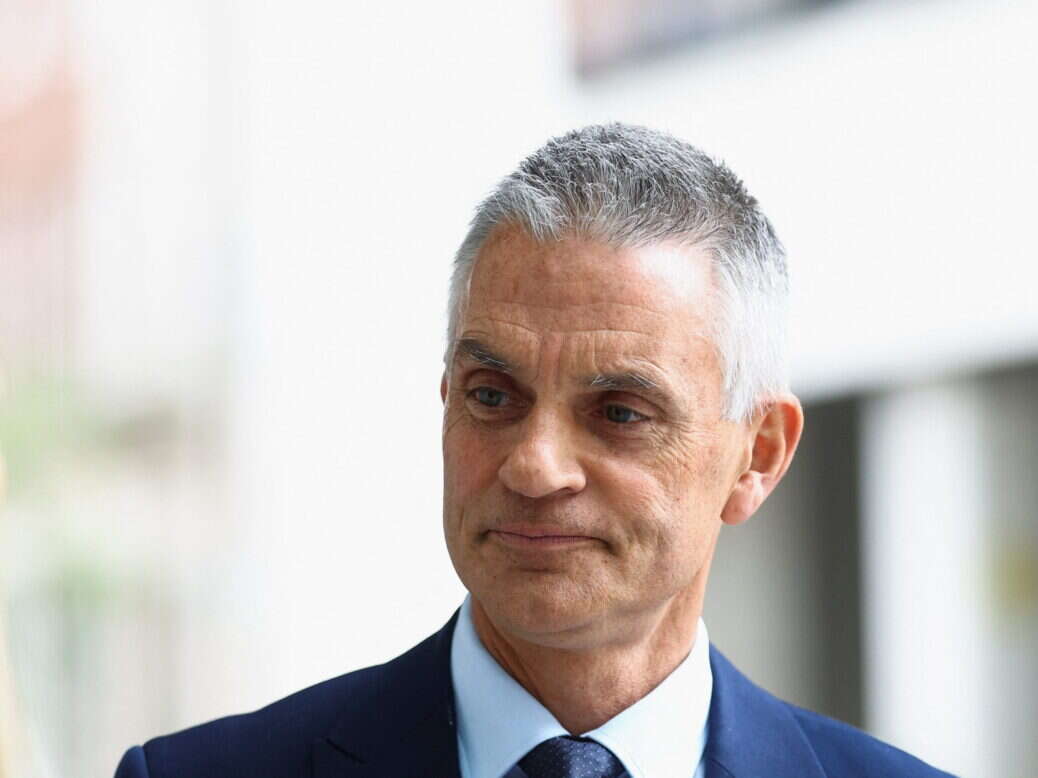 A look ahead at the key events leading the news agenda next week, from the team at Foresight News.
Leading the week
MPs may be breaking up for recess but there's likely to be an absence of summer holiday vibes among Conservatives with the party braced for defeat in three by-elections being held on Thursday (20 July).
The pick of the bunch is former Prime Minister Boris Johnson's Uxbridge constituency, where the Labour Party is hoping for a symbolic victory despite Tory attempts to turn the vote into a referendum on the ULEZ scheme. In Somerset, the stage is set for the famous Lib Dem campaign machine to produce another by-election upset in what could be a marker for next year's general election, while even a commanding 20,000 majority in Nigel Adams' Selby is unlikely to be enough to save the party from the ignominy of a hat-trick of defeats. Results from all three will be announced on Friday (21 July). 
Embattled BBC director general Tim Davie faces another grilling on his leadership in the wake of the Huw Edwards scandal when he appears before the Lords Communications Committee on Tuesday (18 July) alongside BBC director of policy Clare Sumner and acting chair Dame Elan Closs Stephens.
Davie has confirmed the BBC is conducting its own internal investigation into allegations made in The Sun that Edwards paid a teenager for explicit images, after the Met Police ruled no crime had been committed.
Davie may also face questions on the culture at the BBC after further claims were made that Edwards had sent "inappropriate messages" to junior BBC staff who were reluctant to make formal complaints, prompting an investigation from fellow presenter Victoria Derbyshire.
This isn't the first scandal Davie has had to face off since being appointed to the role in 2020. There were calls in March for him to resign after suspending the corporation's highest paid presenter, Gary Lineker, over remarks he made about Suella Braverman, only to reinstate him after a public backlash and boycott from BBC presenters. 
Two highly anticipated movies, Greta Gerwig's Barbie and Christopher Nolan's Oppenheimer, are both out on Friday (21 July) in a cultural phenomenon that has been dubbed "Barbenheimer".
Barbie, starring Margot Robbie as Barbie and Ryan Gosling as Ken, sees Barbie set off into the real world after deciding she doesn't fit into the utopian Barbieland, while Oppenheimer is a historical drama about J Robert Oppenheimer (played by Cillian Murphy), the scientist who led the Manhattan Project to develop the atomic bomb. The internet is flush with memes comparing the duelling releases, with fans even sharing their opinions on the proper way and order in which they should be watched. AMC Theatres said more than 20,000 AMC Stubs members have already purchased tickets to see both films on the release date. 
Looking abroad
Following this week's Ukraine-focused NATO leaders' summit, the conflict is set to remain high on the news agenda next week as the agreement on facilitating grain exports via the Black Sea expires on Monday (17 July) unless Russia agrees to an extension.
Although Russia has previously threatened to block an extension only to relent at the last minute, there are fears this time could be different amid fresh tensions between Russian President Vladimir Putin and Turkish President Recep Tayyip Erdogan, who brokered the original deal. 
As it happens, Monday's deadline coincides with a ministerial-level meeting at the UN Security Council on Ukraine, chaired by Foreign Secretary James Cleverly (who will also chair the first-ever session on the threat posed by AI on Tuesday) and attended by Ukrainian Foreign Minister Dmytro Kuleba. Kuleba is also due to take part in a General Assembly debate on Tuesday (18 July) on the situation in Russian-occupied parts of Ukraine.  
The conflict is also likely to loom large over this year's Aspen Security Forum, which opens on Tuesday (18 July) with an address from US Ambassador to the UN Linda Greenfield-Thomas. The forum features a host of top-level speakers over the following days: Cleverly speaks on Wednesday (19 July), followed by CIA Director William Burns on Thursday (20 July), and US Secretary of State Antony Blinken and National Security Advisor Jake Sullivan on Friday (21 July).  
Voters in both Spain and Cambodia go to the polls on Sunday (23 July). In Spain, the elections are being held early after Prime Minister Pedro Sanchez announced the snap vote in the wake of a crushing defeat for his Socialist party in local and regional elections last month at the hands of the conversative PP and far-right Vox parties.
The election in Cambodia, meanwhile, follows a decision in May to ban the country's sole opposition, the Candlelight Party, meaning Prime Minister Hun Sen's Cambodian People's Party is guaranteed to win. For good measure, Hun announced in June that he was amending the country's election laws to bar anyone who fails to vote from running as a candidate in future elections. 
Also look out for
July 17
Illegal Migration Bill "ping pong" in the Commons and Lords 
Interim report from the Post Office Horizon IT inquiry
ASLEF train drivers begin overtime ban
Trade union reps at Covid-19 inquiry hearing
Eli Lilly presents Alzheimer's disease drug Donanemab at AAIC
July 18
Keir Starmer and Ben Wallace address Future of Britain Conference
Bereaved families at Covid-19 inquiry hearing
Simon Case at Lords committee on permanent secretaries and civil servants
Deadline for Microsoft-Activision merger
Pre-trial hearing for Ryan Giggs
July 19
UK inflation figures
Rishi Sunak expected to address 1922 Committee end of term meeting
Conservative Party announces London mayoral candidate
Tory MP Bob Stewart in court accused of public order offence
Fourth Ashes test begins
Israeli President addresses joint session of Congress
ICJ hearings begin in Canada/Netherlands case against Syria
July 20
FIFA Women's World Cup begins in Australia and New Zealand
Strikes by RMT rail workers, NUJ BBC England journalists, and BMA hospital consultants
Teens in court charged with murder of Brianna Ghey
RFK Jr at US House committee on 'weaponisation' of Federal government
EU foreign ministers discuss Ukraine and Turkey
The Open begins
July 21
Public sector finances and retail sales figures released
Teen in court charged with stabbing teacher
Lionel Messi debut expected at Inter Miami
July 22
Opening World Cup match for the Lionesses
RMT rail strikes continue
Penultimate stage of the Tour de France
G20 energy ministers meet
July 23
RMT tube staff strike
Andrew Tate's house arrest expires unless extended
F1 Hungarian Grand Prix
Final stage of the Tour de France
Diamond League London
Statistics, reports and results
July 17
FSB report on regulation of crypto-assets
NAO report on the New Hospital Programme
China GDP and quarterly economic data
IEA quarterly gas market report
Rightmove House Price Index
Annual 'Swan Upping' census begins
July 18
OECD Social Institutions and Gender Index
Results from: Ocado, Morgan Stanley, Bank of America, BNY Mellon
July 19
Centre for Progressive Policy report on the cost of living
UK House Price Index
Private housing rental prices
EU inflation figures
IEA Electricity Market Report 2023
Results from: Goldman Sachs, Tesla, IBM, US Bancorp, Alcoa, Severn Trent
July 20
Quarterly update on crime in England and Wales
Quarterly CPS performance stats
Quarterly travel and tourism figures
Update to IUCN Red List of Threatened Species
Results from: Johnson & Johnson, Nokia, Eurotunnel, United Airlines, American Airlines
July 21
OBR public finance release
Results from: American Express, Thales Group, Schlumberger
Anniversaries and awareness days
July 17
International Criminal Justice Day
World Emoji Day
10 years ago: Same sex marriage bill received Royal Assent
Nine years ago: Eric Garner died after being placed in chokehold in New York
July 18
July 19
One year ago: Highest ever temperature recorded in UK
National Hot Dog Day (US)
Liberation Day (Nicaragua)
July 20
Lollipop Day
Peace and Freedom Day (Northern Cyprus)
July 21
July 22
Prince George of Cambridge turns 10
National Marine Week (to August 6)
July 23
40 years ago: Black July (Sri Lanka) 
Email pged@pressgazette.co.uk to point out mistakes, provide story tips or send in a letter for publication on our "Letters Page" blog