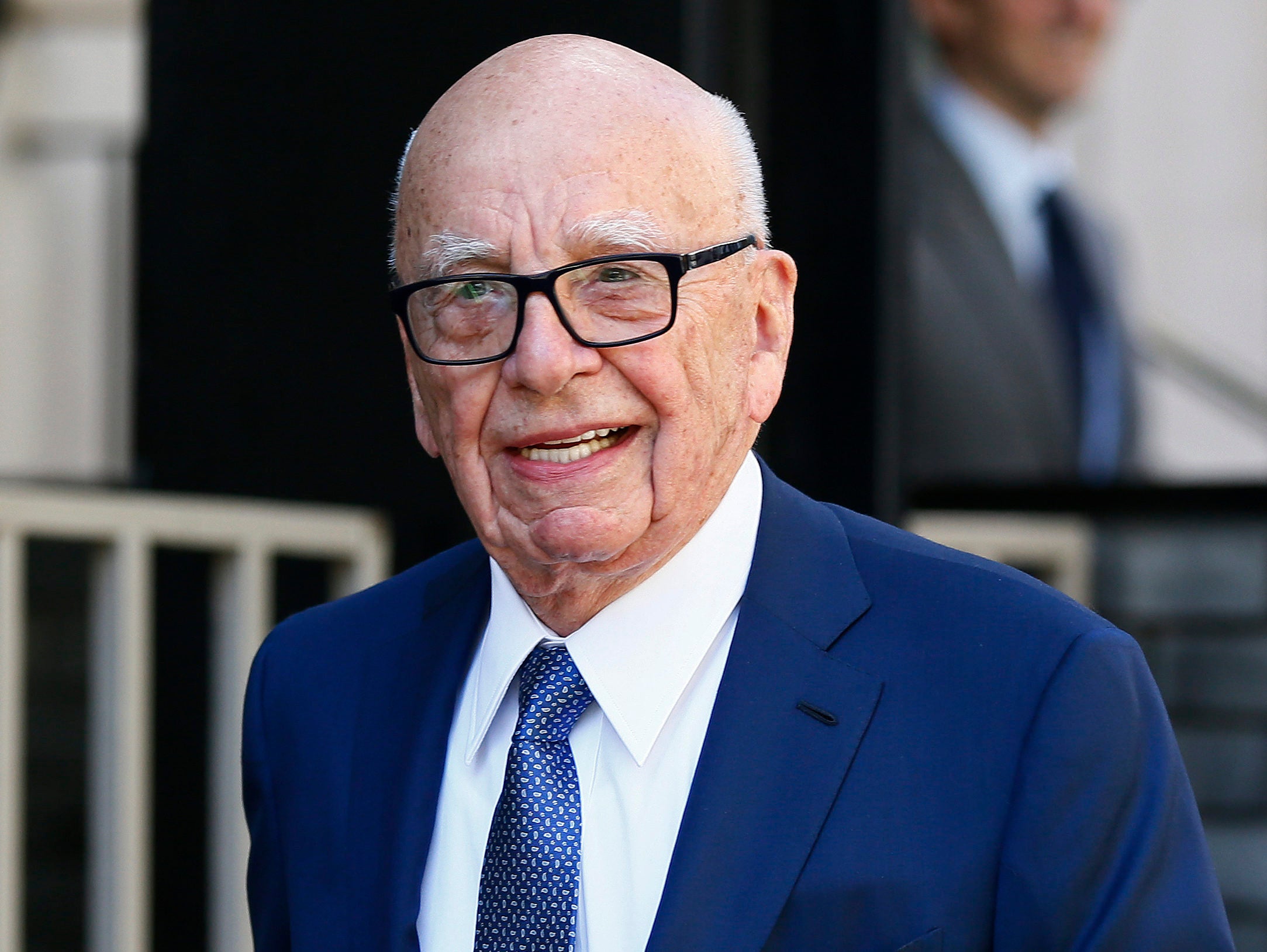 A look ahead at the key events leading the news agenda next week, from the team at Foresight News.
Leading the week 
Wednesday (15 November) could be the final step in the long-running legal saga of the Rwanda scheme as the Supreme Court issues its judgment in the Home Office's challenge to the ruling which blocked the government's flagship immigration policy.
Home Secretary Suella Braverman's future reportedly hangs in the balance, with Prime Minister Rishi Sunak already under pressure to sack her over controversial comments regarding the police and pro-Palestinian protesters.
Should the Supreme Court uphold the Court of Appeal's decision, Braverman is expected to call for the UK to leave the European Convention on Human Rights, putting her at odds with centrist MPs once again. If the Supreme Court rules in the Government's favour, the first flight to Kigali could leave as early as 24 February, though the ruling may still be subject to a challenge at the European Court of Human Rights – no doubt pouring fuel on the fire for those who want leaving the ECHR at the centre of the Conservative Party's election campaign next year. 
The Labour Party row over its stance on the Israel-Hamas conflict will continue into next week when the Commons is expected to vote on an SNP amendment to the King's Speech on Wednesday (15 November) calling on the government to join international pleas for an immediate ceasefire and an end to the siege on Gaza.
Labour leader Keir Starmer, who has advocated for a "humanitarian pause" rather than a full ceasefire, faces the prospect of MPs voting against the party line and highlighting the growing divide between the leadership and a significant chunk of its membership, though the announcement on Thursday that Israel will begin daily military pauses may quell some of the disagreement.
Public dissent in the Conservative Party has largely been kept to a minimum so far, though Rishi Sunak may use his speech to the Lord Mayor's Banquet on Monday (13 November) to gently remind his MPs of the need for unity in a vote which could still expose fault lines on both sides of the House.  
Those hoping for boldness in the government's agenda for the coming Parliamentary session were disappointed on Tuesday, so the clamouring for red meat for the Tory masses will only grow louder as we get closer to the Autumn Statement.
Jeremy Hunt's preparations will be informed by a final pair of major economic indicators in the form of labour market statistics on Tuesday (14 November) and CPI data on Wednesday (15 November). The Chancellor received a reminder at the start of this week of the need to remain stoic in the face of backbenchers' demands for tax cuts and his deputy John Glen maintained the messaging in an interview with The House magazine, suggesting that even better jobs numbers and a first fall in inflation for two months won't influence the Treasury's planning now. 
Looking abroad 
US President Joe Biden heads to California next week to host a meeting of APEC leaders, though the real focus of the trip will be his summit with Chinese President Xi Jinping slated for Wednesday (15 November).
The encounter will be their first since they met on the margins on the G20 summit in Indonesia last November, but officials are already downplaying expectations of major developments amid strained relations between the superpowers.
While much remains unknown about the format of the summit and whether a press conference might follow, Xi is expected to deliver a speech later on Wednesday at an event hosted by the National Committee on US-China Relations and the US-China Business Council. The main APEC meeting then begins on Thursday (16 November), while several leaders in town for the summit – including Biden and Xi – will join as X's Elon Musk and Alphabet's Sundar Pichai address the APEC CEO summit taking place Wednesday and Thursday.  
Friday (17 November) sees the start of the annual Middle East-focused IISS Manama Dialogue, this year opening with a keynote from Bahrain's Crown Prince Prince Salman bin Hamad Al Khalifa.
The conflict in Gaza and heightened regional tensions are set to dominate this year's gathering, and significant interest is expected in a session on Saturday (18 November) on the US Commitment to the Middle East, likely featuring an intervention from a senior Biden administration official, followed by a timely session on war, diplomacy and de-escalation. 
Sunday (19 November) sees the runoff in Argentina's presidential election between economy minister Sergio Massa and firebrand libertarian lawmaker Javier Milei.
Milei, who has described himself as an anarcho-capitalist, shocked many when he won the open primary in the summer but garnered fewer votes than Massa in the first round last month. Milei is now backed by his former rival Patricia Bullrich, who placed third in October, as well as by her former boss Mauricio Macri, though it remains unclear whether their endorsements will reassure voters nervous about his extreme economic policies, or whether it will tarnish his 'outsider' brand. Much may hinge on the candidates' performances in the final debate ahead of the vote, scheduled for this Sunday (12 November). 
Also look out for… 
November 13 
Michelle Donelan speech on AI in Washington 
Commons continues King's Speech debate on the NHS 
Sir Bobby Charlton's funeral 
'IS Beatle' sentenced for terror offences 
Church of England General Synod 
EU foreign ministers meet in Brussels with Middle East, Ukraine on agenda 
Donald Trump Jr testifies in Trump fraud case 
Joe Biden meets Joko Widodo at the White House 
November 14 
Parole hearing for Jon Venables 
Commons continues King's Speech debate on economic growth 
James Cleverly at committee session on FCDO work 
Liz Truss-backed Growth Commission publishes budget proposals 
McDonalds UK CEO at committee session on workplace culture 
London premiere of Kevin Spacey film Control 
March for Israel takes place DC 
Liberian presidential runoff 
King Charles turns 75 
November 15 
Greta Thunberg in court over London protest 
Olivia Pratt Korbel killer appears at the Court of Appeal 
Grant Shapps at Defence Committee session 
Mark Harper at Transport committee session  
November 16 
Sir Mark Rowley in conversation at the IfG 
Spanish parliament expected to vote on PSOE-led government  
Andrew Tate court hearing in Romania 
Islamic terrorist who plotted to shoot Christian in Hyde Park sentenced 
Man sentenced for stalking Gavin Williamson 
Madagascar presidential election 
Crown final series airs (part one) 
November 17 
BBC Children in Need 
England v Malta EURO 2024 qualifier 
US government funding expires 
Regional protests likely over Israel-Hamas war 
Halifax International Security Forum 
Kurt Cobain's 'Skystang I' guitar auctioned 
November 18 
US Government federal shutdown may begin 
Just Stop Oil holds People vs Oil protest 
Donald Trump holds event in Iowa 
Las Vegas Grand Prix 
November 19 
I'm a Celebrity…. Get Me Out Of Here series begins 
Muslim Council of Britain leadership Conference 
Billboard Music Awards 
Pacific Games begin in the Solomon Islands 
Statistics, reports and results 
November 13 
Resolution Foundation publishes Intergenerational Audit  
OPEC Monthly Oil Markets report 
Rightmove House Price Index 
Chartered Association of Business Schools annual member survey 
Results from: Porsche SE, British Land 
November 14 
US Consumer Price Index 
US-China Economic and Security Review Commission annual report 
EU and euro area flash GDP 
Universal Credit statistics 
State-funded schools and academies inspections and outcomes 
IEA Monthly Oil Market Report 
BRC Retail Jobs Report 
Oceana report on 'Unleashing the Power of Reuse' 
Results from: RWE, Vodafone Group, Toshiba Corporation, Imperial Tobacco Group plc, Babcock International Group, Home Depot, Land Securities Group 
November 15 
NAO report on resilience to flood risk  
Lancet report on health and cliamte change 
UK House Price Index 
Private housing rental prices statistics 
China monthly press conference on economic data 
Monthly NOAA global climate report 
Results from: SSE, Cisco Systems, Fuller Smith & Turner plc, Tencent Holdings Limited, Tata Motors, Experian Group 
November 16 
International Cryosphere Climate Initiative report on 2°C warming 
Annual stats on offences involving weapons 
Knife crime statistics 
Criminal justice system quarterly statistics 
ONS statistics on children looked after by local authorities in England 
IIF Global Debt Monitor 
Results from: Royal Mail Group, Burberry, Walmart, Macy's Inc, United Utilities, Gap Stores, Siemens 
November 17 
UK Retail Sales figures  
EU inflation figures 
NAO report on levelling up funding to local government 
PEEL reports on Durham, Dyfed Powys and Kent 
Ofsted statistics on childcare providers and inspections 
Anniversaries and awareness days 
November 13 
Kindness Day UK 
Robert Louis Stevenson Day 
Anti-Bullying Week (to November 17) 
International Education Week (to November 17) 
Book Week Scotland (to November 17) 
Switch-Off Fortnight (to November 24) 
November 14 
November 15 
November 16 
Guinness World Records Day 
World Philosophy Day 
Social Enterprise Day 
November 17 
National Unfriend Day 
World Prematurity Day 
November 19 
International Men's Day 
Women's Entrepreneurship Day 
World Toilet Day 
World Day of the Poor 
Road Safety Week (to November 25) 
One year ago: Colorado Springs gay nightclub shooting 
Two years ago: woman held powers of US presidency for the first time in history 
25 years ago: Scotland Act became law 
The news diary is provided in association with Foresight News.

Email pged@pressgazette.co.uk to point out mistakes, provide story tips or send in a letter for publication on our "Letters Page" blog