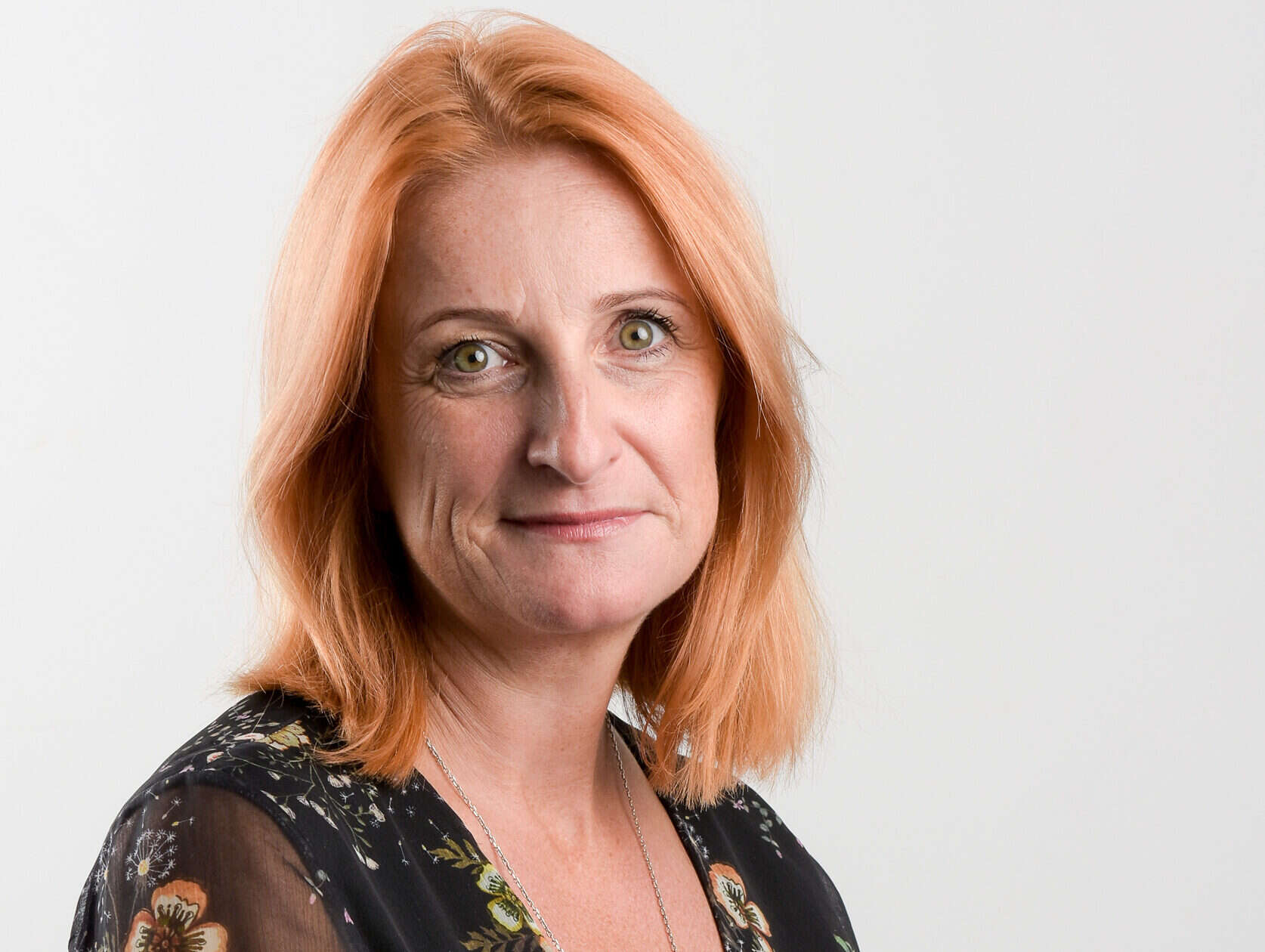 Three-quarters of women journalists in the UK have been threatened or unsafe in their work, a new survey by Reach and Women in Journalism has found.
A fifth of the more than 400 who responded to a survey by Reach and Women in Journalism said they had considered leaving the media industry as a result.
The most reported issues were the receiving of personal comments (experienced by 60%), threats made online (52%), or a social media backlash/pile-on over a story (51%).
Almost 35% of participants had experienced hate speech or a hate crime (the attacking of protected personal characteristics) in the past year, while a quarter were victim to sexual harassment or sexual violence and a fifth reported experiencing harassment, sustained abuse or stalking.
Daily Mirror editor and Women in Journalism chair Alison Phillips said the data gathered through the survey "tragically" backed up anecdotal evidence of the scale of online abuse towards female journalists and described it as a "sinister attempt to silence" them.
WIJ said some 403 people responded to the survey, excluding some male "allies" who sent in responses. More than half came from Reach, the UK's biggest commercial publisher and one of the bodies behind the survey, with other respondents working at the likes of the BBC, Newsquest, National World, ITV, News UK and DMG Media. Some 48% worked in print and digital publishing, with 30% in digital-only, while 26% had worked in journalism for more than 21 years, 20% for six to ten years and 18% for three to five years.
Of those who responded, 75% said they had experienced a threat or challenge to their safety from a member of the public online, in person or both during the course of their work. More than four in ten had been threatened or intimidated face-to-face at some point in their career.
The numbers were down in the past year compared to the total career figures, possibly because of the growth in remote working the report suggested. Some 35% said they had experienced threats online in the past year, with almost 10% reporting it had happened online and in person.
Some examples of what women have suffered included a catfish account sending sexually explicit direct messages on Twitter, someone receiving "abusive messages about myself and family, leading to a Twitter pile-on", consistent death threats that police were unable to trace, receiving a "heap of abuse" for writing an online piece and one woman feeling suicidal because she was stalked for 12 years.
Almost half said they promoted their work less online to minimise the risk of online harm, and almost a fifth (18%) said the threats had made them consider leaving the media industry altogether. Four (1%) have in fact left the industry as a result.
One such woman is Yasmin Alibhai-Brown, who told an event to launch the report: "The last five years have made me want to give up and I almost did a year ago when it got so intolerable." She praised the team at the i, where she writes a weekly column, for forming a "fantastic circle" around her to help her feel safe.
As a result she now feels "much more" safe than she did before "but it still spikes - it's spiking at the moment because I've defended refugees and asylum seekers and that just gets a lot of them going".
A further 14% considered changing jobs but staying within the media. In addition, 48% promote their work less online, 47% have decreased their personal use of social media and 41% have decreased their professional use. Some 10% have asked for their byline to be removed from their work.
One woman told the survey: "I resigned from my job after experiencing a Twitter pile-on and didn't receive immediate support from line manager/colleagues. Support came two days later which, for me, was too late by then. Now, I am considering leaving the media industry altogether or taking on a role that's behind the scenes instead."
Another said: "I very deliberately limited my use of social media for fear of abuse. I feel this is detrimental to my career as I see other journalists getting exposure, and promotion, for having large followings. But I don't think the risk to my mental and physical health is worth it."
The report used the phrase "online harms" to refer to "abuse, harassment, doxxing, stalking, threats, impersonation, backlash/pile-on, smears, personal comments, hate speech, sexual advances/sexual violence, suicidal/self-harm communications and other malicious or harmful communications conducted via digital tools or in an online space".
The same platforms appeared to be the biggest problem areas for abuse among both people's whole careers and the past year. Twitter was on top (at a time when Twitter insiders have warned they cannot keep on top of trolling because of job cuts made by Elon Musk) followed by Facebook and email. BBC disinformation and social media correspondent Marianna Spring, who led the new reporting on Twitter, said she has been "bombarded with hate and death threats" since Musk tweeted about it.
The report highlighted platforms to keep an eye on: "Instagram was identified as a potentially increasing platform for abuse – with 12% of participants naming it as a vehicle for harm overall, but 12% of the 257 participants who had experienced harm in the past year also identifying it as a platform for harm. Tiktok and Youtube followed similar patterns, again, perhaps unsurprising due to a recent increase in the use of those platforms by mainstream media organisations."
The survey showed the support gap between staff and freelances: more than 60% of those on permanent contracts had confidence they could find help or know what to do if something happened to them online, whereas only a third of freelances felt the same.
However, there was an inconsistency from respondents about how their employers and line managers responded to the issue – and how police responded as well.
Line managers were the most popular people to go to for support, with a third of respondents saying they had gone to them if they experienced online harms. Two-thirds (65%) said they had confidence in their line manager's support, although this dropped to 24% among freelance and temporary contractors (with 35% of freelance/temporary participants saying the question of getting support from a line manager was not applicable).
One respondent praised their male boss for being "a true ally" and getting lawyers and the police involved, but not all line managers are as clued up, with another staff member saying: "I asked my line manager about resilience training for politics journalists, particularly women who were encouraged to promote their work on social media. He was bemused at the idea and said if I wanted to organise it to go ahead."
Family and friends were the next most popular, for a quarter of people, followed by colleagues for almost a quarter – although one person highlighted that because of remote working, they do not know their colleagues very well and would be less comfortable seeking help from them. Some 12% sought help from the platform involved while just under 10% went to the police.
Of those who sought police help, 55% said no action was taken and 17% did not know what the outcome had been.
One respondent said of their experience with the police: "Police took a statement, and tried to find the harasser, but were unable to as he was using a secret server and was not at last known address. They also offered me safety advice due to the death threats. My local force asked the Met to help, as they thought he might be in London, but they said no."
Another said the police "were sympathetic but said they could do nothing" about a threat made on Facebook, while a third said that despite sending screenshots and evidence of harassment to the police "ultimately nothing was done and this person continues to contact me".
One praised their company lawyer more than the police, saying: "A series of sexually aggressive posts were made about me on a website. The police filed a report and spoke with an individual who was involved. Most effective was my company's lawyer who reached out to the main poster and informed them they were in legal danger and would be sued."
Many of the women shared a "sense of resignation", the report said, as online abuse is perceived as "part of the job" and they felt little could be done if social platforms refused to take action. One respondent said: "I think it is almost expected in this job that you get abuse and it is sort of unwritten that you just accept a lot of it and move on."
Women in Journalism is now calling for UK media organisations to pledge to sign up to or create an online harms policy to support all their staff, including freelances or temporary workers, and to appoint a permanent leader on issues around online harms – as Reach did when it appointed Rebecca Whittington as its first online safety editor in 2021.
Whittington, who authored the report, wrote: "Sadly, the findings of this report do not suggest we are at a turning point yet in the way online harms against women are managed within media and journalism."
Note: Women in journalism said 97.9% of respondents to the survey were female, 1.4% "preferred to self-describe" and 0.7% identified as non-binary.
['This isn't an acceptable part of the job': How journalists and publishers can tackle online abuse]
Email pged@pressgazette.co.uk to point out mistakes, provide story tips or send in a letter for publication on our "Letters Page" blog