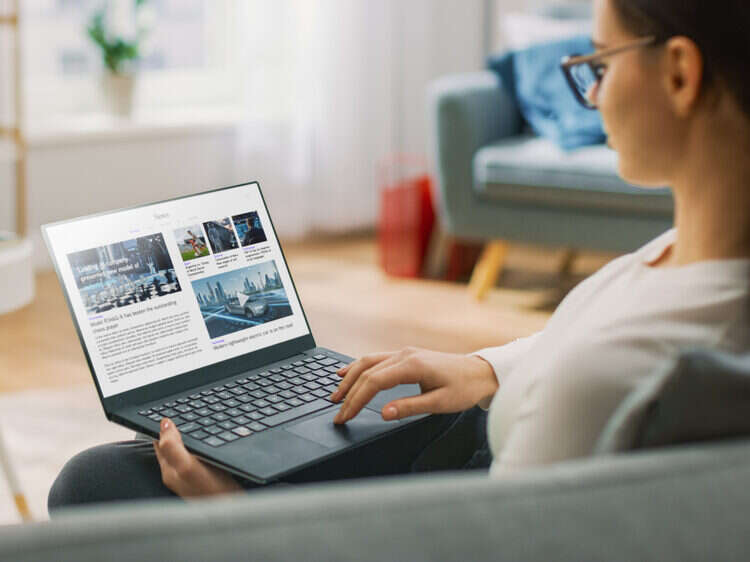 The ten most-visited news websites globally are all experiencing a decline in traffic: this was the year-on-year position in May, as highlighted in the latest Press Gazette ranking.
This worrying insight is a wake-up call for the news industry, signifying the pressure it is under. But it also highlights the opportunity for news outlets to find new audiences.
Attracting more women audiences, who, as reported by Richard Addy in From Outrage to Opportunity, are currently underserved by the industry, seems to be the lowest-hanging fruit. As an example, if newspaper organisations globally increased women's consumption of news by one percentage point a year, this would generate an additional $11bn over the next five years and $38bn over the next ten.
To understand this growth opportunity presenting itself to the industry, my audience strategy consultancy AKAS used Similarweb data from the last month where demographic data was available to analyse the gender consumption gaps of the most-visited news websites. In other words, we compared visits by men and by women to each of the websites and calculated the difference between them to find out whether there was a gap in favour of either gender.
We found that across the top 48 out of the most visited 53 news websites URLs where data was available in May 2023, 60.1% of visits were made by men, indicating an average gender consumption gap of 20.2 percentage points (ppt). (Data was not available for edition.cnn.com (although it was for cnn.com), news.google.com, news.yahoo.com, finance.yahoo.com or news.sky.com.)
Analysis of a larger sample of 3,174 websites from across the world in May revealed an even larger gender consumption gap of 22 percentage points.
Fox News has biggest opportunity to grow female audience
Seven of the top ten news websites globally have their data disaggregated by gender on Similarweb. All seven have more visits from men.
The consumption gap of 39 percentage points is largest for foxnews.com where 69.5% of all visitors are men and 30.5% are women. Foxnews.com's consumption gap is the second largest among the top 48 sites (behind only aggregator newsnow.co.uk) and the largest among the 29 generalist news websites in the top 48.
Among the top ten news sites, cnn.com registered the second largest gap of 23.2 percentage points (behind foxnews.com) in favour of men. It was followed by dailymail.com (20.6 ppt), msn.com (20.2 ppt), bbc.com (19 ppt), theguardian.com (16.4 ppt), bbc.co.uk (15.9 ppt) and nytimes.com (9 ppt).
It is important to highlight that the two BBC websites are not solely focused on news, but include other, traditionally women-friendly genres such as entertainment, children's, comedy and drama (defined by AKAS as News+), which may be suppressing the news gender consumption gap.
Men's higher news consumption most pronounced on politics sites
AKAS also analysed the gender consumption gap by sub-genre by overlaying the news genre onto each of the top news websites. Our analysis revealed that the gap is largest for politics news websites, with a consumption gap in favour of men of 36.2 percentage points, followed by news agency visits (31.1 ppt) and business sites (26.8 ppt). Four of the five sites with the largest consumption gaps between men and women are politics and news agency websites.
Analysis of business news websites reveals similarly high gender consumption gaps, with men again accounting for the majority of the visits on cnbc.com (30.1 ppt difference in favour of men), bloomberg.com (31 ppt) and wsj.com (28.3 ppt)
While conducting research for From Outrage to Opportunity, we found that across our six countries of focus in the global north and south, men dominated the most senior roles in the highest-profile beats. For example, men occupy three in four of the most senior editorial roles in politics and two in three in business/economics.
The stereotypical assignment of editorial roles that confines women editors primarily to the so-called "soft" lower-profile beats may be suppressing women's consumption of high-profile news genres such as politics, business and foreign affairs.
Globally, women have a higher level of interest than men in 11 out of 16 news genres and lower interest in just five news genres – politics, business, international news, sports and science/technology. Men's dominance in the most senior editorial roles leads to men's news interests being overserved and women's underserved.
Growth opportunity for lifestyle sites is among men
Using Press Gazette's categorisation, we found that four of the top 48 news websites were more likely to have visits from women than men. Three of these fall within AKAS' lifestyle category.
Cosmopolitan.com's visits break down to 61% women vs. 39% men, inverting in favour of women the average gender consumption gap of 22 percentage points across news sites. Similarly, hellomagazine.com's gender gap of 17.1 percentage points and people.com's gap of 11.9 ppt are also in favour of women.
The lifestyle genre is typically edited more gender equitably: as reported in The Missing Perspectives of Women in News, according to ICFJ's global 2019 survey, lifestyle was the only beat out of 19 which had reached gender parity in terms of its journalists. In all other beats, the majority of journalists were men. This more equitable editing has contributed to women's needs being served better in outlets specialising in lifestyle.
How to attract more female audiences without alienating male audiences?
Many strategic steps are available to news organisations to grow their female audiences. But in my 15-year experience of working in the industry, I have rarely witnessed a news outlet having a strategy for growing its female audience, which undoubtedly is a lost opportunity.
Amedia in Norway is the only outlet that springs to mind and their successful case study has been presented in From Outrage to Opportunity alongside 12 solution themes for making news more gender equitable. Among them, the following could constitute first steps:
Track women's engagement and consumption
The first and most important step that most news organisations overlook it to disaggregate audience performance data by gender and track female versus male news consumption and engagement.
Often leadership teams' underlying assumption is that men's and women's news habits are not dissimilar enough to break down. However, they are. And the only way to understand how to serve women and men well is to understand how their needs converge and, crucially, diverge.
Develop a business plan for increasing revenue from women audiences while retaining men
Decide how to tackle the issue of women's underrepresentation at every level of the news value chain: at leadership and newsroom level, in newsgathering and news coverage, and in consumption.
Our research shows that the better represented women are at each stage of the news cycle, the bigger the female news audience is.
Research and develop women-friendly news products and formats
The news industry has defaulted to men's news habits, needs and consumption patterns for so long that women's news needs and habits are understood much less well. The scarce research available shows that women can consume news differently.
News outlets that aspire to attracting more women audiences must tailor news propositions to their specific needs.
Track the success of any women-inclusive news strategy to refine the business plan
News outlets should consider locking in the business plan to grow their female audience at a strategy level to ensure buy-in among both leadership and grassroots journalists. Trailblazing organisations like the BBC, The New York Times, Bloomberg, Amedia and Mint, who have succeeded in improving women's representation in news coverage and/or news leadership, have highlighted the importance of shared responsibility across the organisation for doing so.
Our research has also highlighted the importance of attaching targets to each element in the business strategy and measuring these. Tracking the performance of the strategy will help to refine its success.
No gain is too small. Drop by drop the river rises.
Email pged@pressgazette.co.uk to point out mistakes, provide story tips or send in a letter for publication on our "Letters Page" blog