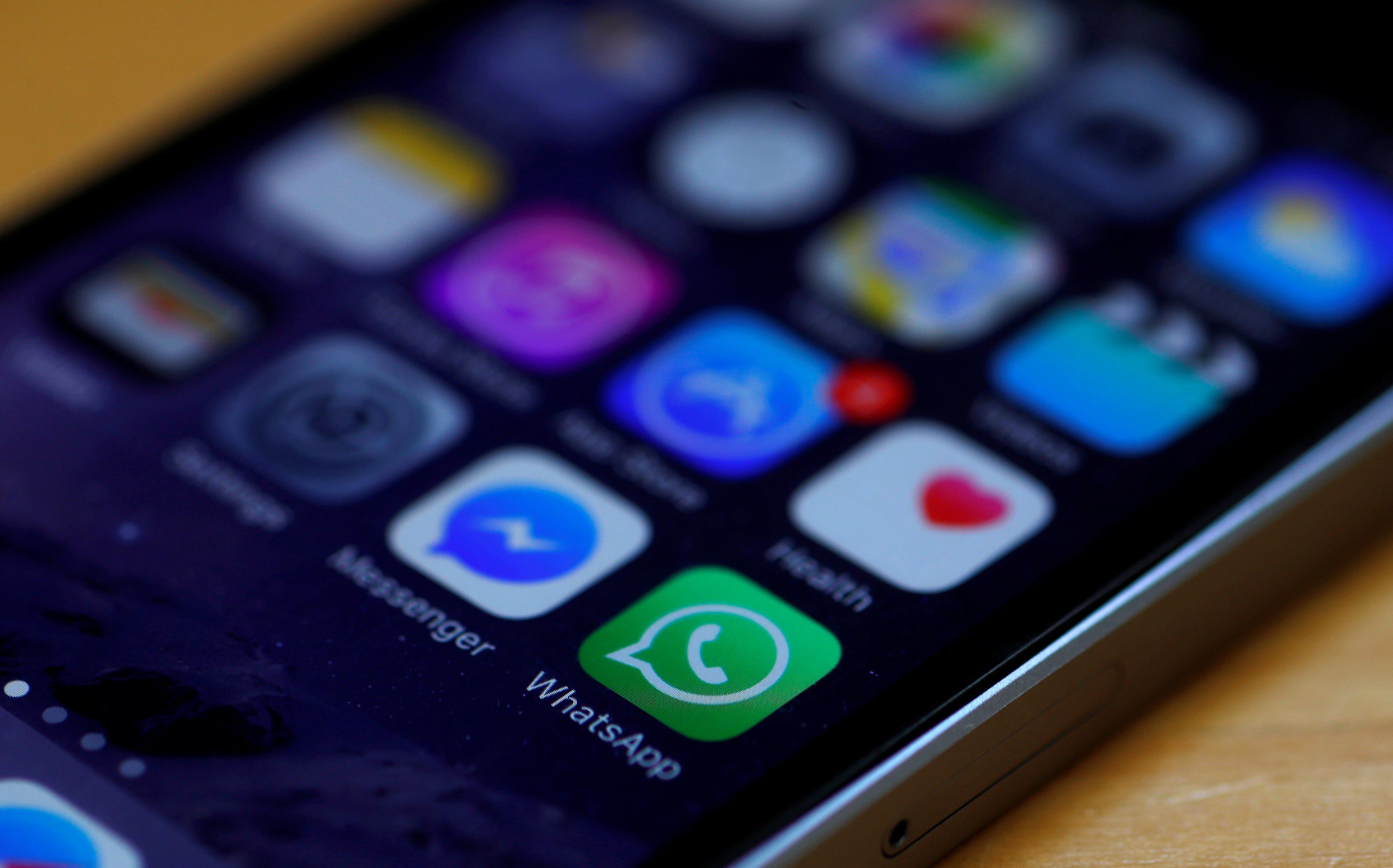 As Whatsapp rolls out a new service for publishers called Channels, Press Gazette found out how Reach is already driving millions of page views through the Meta-owned messaging app.
Press Gazette also reveals how, some three weeks after Channels was launched globally, UK news publishers have already gained hundreds of thousands of followers on the service.
Reach won the innovation prize at the Press Gazette Future of Media Awards in September for its work on Whatsapp Communities which began earlier this year.
Wheras Channels is a new way for publications to broadcast articles to any Whatsapp readers who subscribe to their feed via new section of the app, Communities is an existing function on the app which allows publishers to interact with readers more closely by setting up groups (which are limited to 2,000 members).
For Reach, Whatsapp is seen as a way of making up for waning referral traffic from Facebook and Twitter.
At the time of writing Reach has 80 Whatsapp Communities with around 100,000 subscribers delivering several million pages views per month and additional in-app video views.
The open rate for messages shared via Whatsapp Communities is, according to Reach engagement director Daniel Russell, around 90%.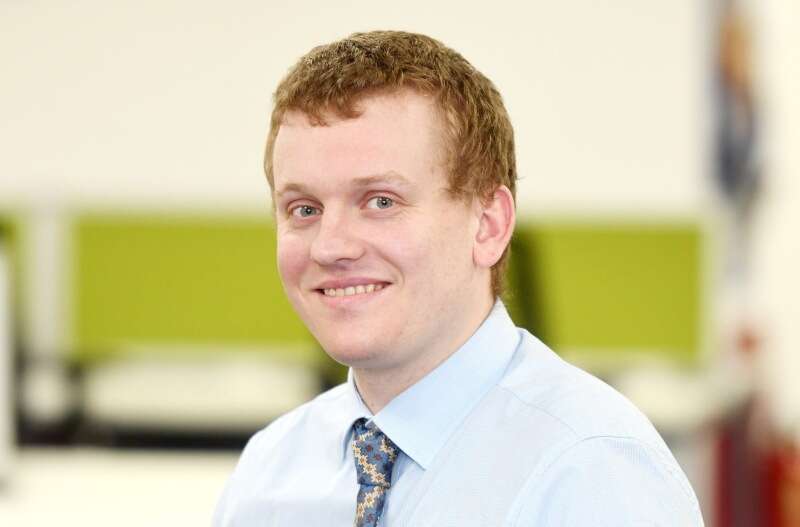 So why is Reach seemingly the only UK publisher to make serious use of Whatsapp Communities so far?
One reason is GDPR. Reach began working on the project in October last year and did not launch its first Whatsapp Community until April. Because the publisher has access to every Community subscriber's telephone number, Reach did considerable work to ensure its Whatsapp communities were legally watertight before launching.
Russell says that since then, the only way has been up.
"It's something that our audience loves, we get a lot of messages saying this is the best thing that you do…
"It's hard to pinpoint where the most growth is, because it is all growing, whether it's sports, national news, local news or one-off communities, like Eurovision or a court case, all seem to work.
"It helps us connect with our audience in a way that we don't have. We took the learnings from our newsletter portfolio and applied them to this, but the open rate is something like 90%, which you're never going to get on the email newsletter."
Click-throughs don't just come from the initial story links sent out to a Community group but from messages that get forwarded on, often many times throughout the Whatsapp network.
Frequency of posting varies from just one message a day to perhaps eight messages a day on a specific court case community.
When Reach has experimented with sending out 15 messages in a single day, the final messages have been amongst the most read. But Russell said the plan is to keep these groups more curated and limiting them to between one and six updates per Community.
Whatsapp Channels versus Communities: What's the difference and what is better for publishers?
Reach is currently also rolling out Whatsapp Channels for its brands, in common with many other UK publishers (Press Gazette understands there is a queue of publishers waiting to get listed on Whatsapp).
Unlike Communities, Whatsapp Channels has no limit on the number of subscribers on each stream and it is also much more straight forward to set up from a compliance standpoint because publishers do not have access to personal data.
The downside of Whatsapp Channels is that, unlike Communities, messages sit in another part of the app which readers must seek out. Users must also activate notifications for particular Channels that they follow. So whereas nearly every message sent out by Reach via a Community group is read, Whatsapp Channels are much more hit and miss.
Reach gets around the 2,000-member limit on Communities by setting up extra groups once a particular one is full. The Reach Liverpool FC community, for instance, has 20,000 members across ten groups.
Russell said Whatsapp is expected to extend the limit on individual Communities to 5,000 members in the near future.
Because Youtube is integrated into Whatsapp, publishers receive ad revenue from videos played on the platform.
Members of Whatsapp Communities can interact with each other (if allowed by the group owner) but Reach has opted instead to set up its Communities in a way that means members can only interact directly with the publisher.
Asked what the benefits are of Whatsapp Communities versus Twitter, Facebook or Tiktok Russell said: "It's a new referral source and it's one that is, so far anyway, very much liked.
"We've just done an external research project on it. People like Whatsapp and people are moving away from what we see as social media into these more exclusive and private spaces. And this allows us to be in those private spaces.
"So if I look at my phone now, for instance, I've got messages from my wife, I've got messages from my friends, my family. And then in the middle of there, I've got the latest update from whichever title. It works and it's easy."
Unlike other social media platforms, there is no algorithm deciding which content readers get to see.
"We decide what we send, when we send it, what it looks like, how often we send it – the power is completely with us as long as the messaging platform's working, which we haven't had a problem with as yet."
Russell said that Reach's likely future strategy for Whatsapp will be to set up brand-wide Channels, then a host of Communities at a more granular level covering particular topics and events.
Revenue for Reach from Whatsapp currently comes from driving page views back to the websites of particular titles and ad revenue from video views. But there could be scope in the future to tie-in access to Whatsapp Communities to particular subscription services.
Most popular UK news publishers on Whatsapp Channels (so far)
Whatsapp channels are found under the Updates tab on the Whatsapp mobile app.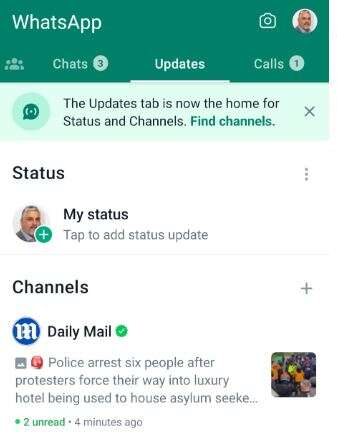 Channels are listed in order of popularity with those run by Premier League football clubs currently dominating: Man City already has 9.2 million followers and Liverpool Football Club 7.7 million.
So far BBC News appears to be the most popular publisher brand on Whatsapp Channels in the UK with 691,000 followers, with the Daily Mail in second place on 143,000 and Future's Tech Radar on 139,000.
Publishers appear to be using the new platform to simply share story snippets and links and mainly appear to be sharing no more than five or six stories per day.
Channels can only be set up by select companies, groups and individuals (unlike creating Communities which is functionality open to any Whatsapp user).
Publishers can get access to Channels via their Meta partner manager. Publishers who do not have a Meta partner manager are invited to fill out this form as the start of the process towards being selected to set up a Whatsapp channel.
The FT is among the UK news publishers to launch on WhatsApp channels, with a new service dedicated to markets coverage.
FT head of social Rachel Banning-Lover said they were viewing the new channel as a three-month experiment with a target to get to 40,000 subscribers. She said one of their key challenges was persuading subscribers to turn on notifications on their devices so that FT updates are not missed.
"It is early days but we will be watching the data to understand whether readers coming to the FT via Whatsapp stay longer and read more articles compared to those coming from other sources. If it goes well we may launch more Channels."
Email pged@pressgazette.co.uk to point out mistakes, provide story tips or send in a letter for publication on our "Letters Page" blog