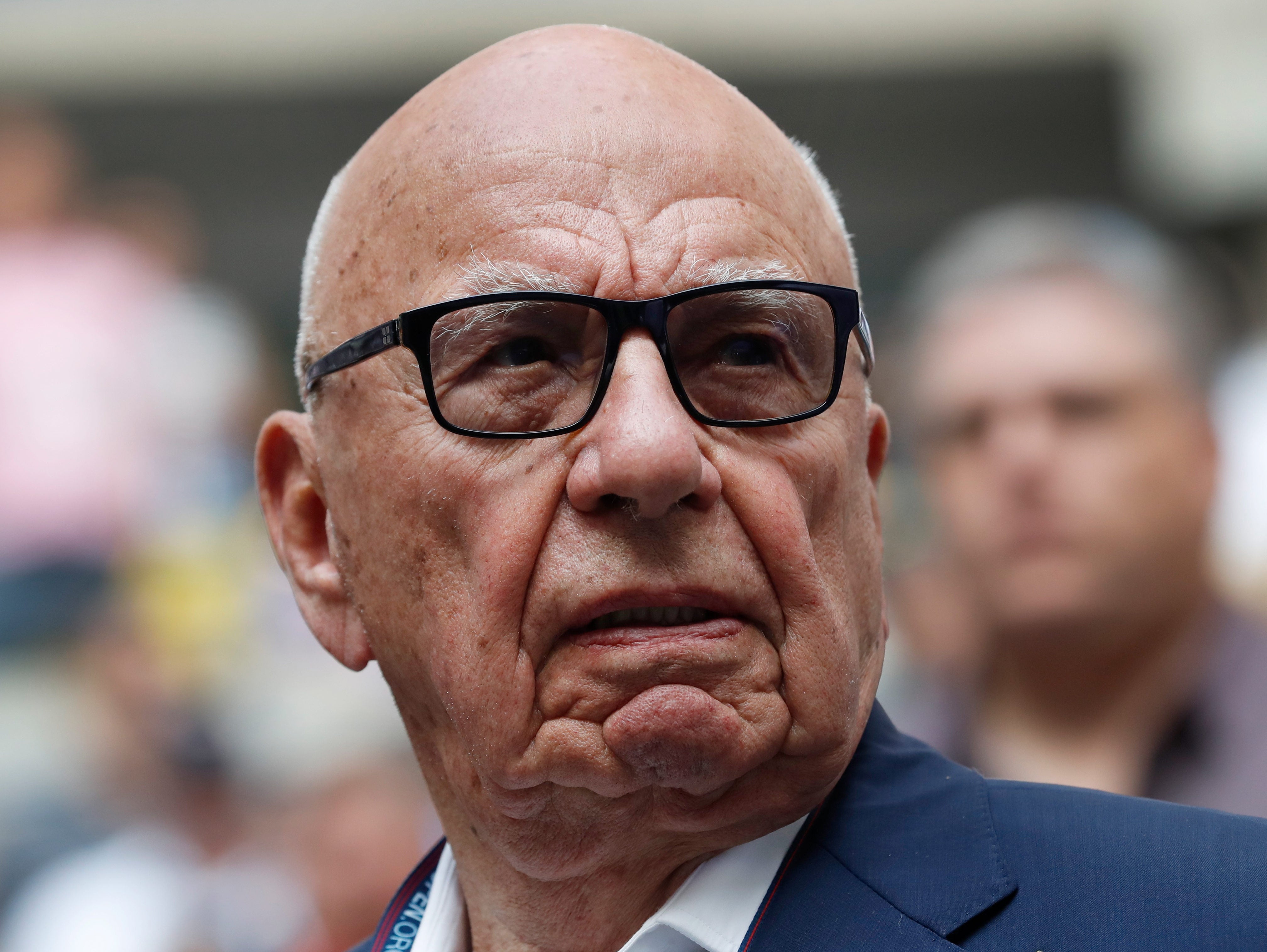 As Rupert Murdoch steps down in November as chairman of News Corporation and Fox Corporation, Press Gazette asked a range of media experts what they think is the 'Murdoch factor' is that has driven his success.
Former colleagues praised his drive, relentless will to win and attention to detail in the first of two articles looking at the Murdoch qualities which enabled him to build a $100bn empire.
Amid the success and tactical masterstrokes, Murdoch has also made some expensive mistakes. The journalistic culture he encouraged spawned the hacking scandal at the News of the World (which has cost the company at least £1bn) and the Fox versus Dominion Voting Systems defamation case that led to a $788m defamation payout this year (one of the biggest in history).
Many say he is a journalist first. But in order to save the company from corporate prosecution during the hacking scandal, News Corp famously shared information with police which saw 28 journalists arrested and/or charged and 30 of their sources convicted (many of whom were sent to jail).
News Corp bought social media network My Space for $580m in 2005 only to sell it for $35m in 2011. In the 2000s, News Corp's attempt to launch a free daily newspaper called Thelondonpaper ended in failure after three years with tens of millions in losses.
Here media critics and News Corp outsiders share their views on what the 'Murdoch factor' is which drives has driven his success.
Listen to Press Gazette's latest podcast to here my interview with Peter Jukes.
Nick Davies: Greedy, amoral and ruthless
(Former Guardian journalist who broke the News of the World hacking scandal)
"Murdoch is a man of average intelligence, certainly not wise, and with no special insight into anything important. But he is outstandingly greedy, and his gluttonous appetite for money has forced him to develop the quality which he needed to succeed – an utterly amoral ruthlessness.
"He likes to say he is a journalist. He isn't.
"A journalist tries to tell the truth about the world. Look at the lies that were exposed at Fox News by the Dominion lawsuit, or at his Australian outlets about climate change, or from The Sun about Brussels and Brexit. Rupert Murdoch has trampled on the truth, undermined governments, distorted policy, left a legacy of chaos while stuffing his pockets with cash. There are plenty of lickspittle hacks who have taken his pieces of silver and who will try to excuse their own collusion by pretending he is a force for good. The truth contradicts them."

Liz Gerard: 'Visionary who became a monster'
(Former business editor and night editor of The Times, media commentator since 2004)
"I can only come up with the obvious: instinct, ruthlessness, willingness to take a gamble. Personally, I think he was a man of tremendous vision who became a monster.
"And if we really think this is the end of him, we're deluding ourselves. Haven't we all watched Succession? Lachlan is no more in charge than Gerri was. He will remain a puppet/a front until the old man is in his grave."
Peter Jukes: 'He's a bandit'
(Author of Fall of the House of Murdoch and Beyond Contempt: The Inside Story of the Hacking Scandal)
"There is no doubt Murdoch has many talents, amazing energy. He's also ruthless. The late Sir Harry Evans told me privately that he thinks he's a bandit. He comes from Australia, he looks on British society and American society as run by elites, he's very good at breaking the system.
"One of the legacies of the regime he set up was a race to the bottom. We live in an ethos around the press which is pretty unique in the world in terms of its competitiveness and intrusiveness and that has been set by him."
Colin Morrison: 'Immense financial courage'
(Owner/editor of media business website Flashes and Flames, former roles include: chair of Emap, CEO Australian Consolidated Press, CEO Axel Springer International)
"Rupert Murdoch has, throughout the 55 years since he arrived in the UK to start building his global business here, made his mark in three ways:
"One, journalism. He has, arguably, invested more in journalism – and consistently employed more journalists – than anyone else alive. You can decide whether you admire The Sun and the fact that this pioneering tabloid – earning £100m annual profits in its heyday – bankrolled his growth in the UK and his leap into the US.
"What is less well recognised (or appreciated) is the way he funded The Australian (Australia's first and only national news brand), The Times, and the New York Post – newspapers in each of 'his' three countries, all of which have only recently become profitable after decades of unwavering investment. In the UK, you can add Sky News to the list of Murdoch's solid investments in news journalism made with little hope of profit. 
"Two, politics. It may or may not have been a by-product of his business strategy but nobody can ignore his impact on the politics of Australia, the UK and US. Of course.
"Three, strategy. He was perhaps the first real operator to articulate the idea of a global multi-media group and he has consistently demonstrated immense financial courage in implementing that vision. Witness his against-the-odds fight to establish Fox, the fourth TV network in the US and his under-estimated pioneering of 'direct broadcast-by-satellite' TV with Sky in the UK and Europe.
"It is too easy to forget how close Murdoch came to bankrupting his whole business in the last decades of the 20th century by sticking with Sky, Fox and his lossmaking trophy newspapers – and by investing too much in failures like TV Guide and MySpace in the US. He even paid perhaps twice the accepted valuation for the Wall Street Journal – arguably the 'new'  jewel in News Corp."
Ian Burrell: 'Unique vision and irresistible will'
(Media reporter and commentator for 20 years)
"For those industry peers who hold Rupert Murdoch in awe, the 'Murdoch factor' means his unique vision and almost irresistible will.
"But for those who despise him, it signifies a pervasive and pernicious influence on democracy."
Roy Greenslade: 'He appreciated nexus between media and political power'
(Sun journalist 1969-1974, assistant editor of The Sun 1981-86, media commentator 1992-2016)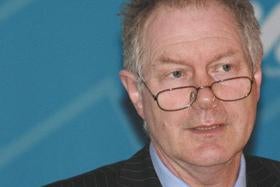 "Why was Murdoch so successful? Because he appreciated the nexus between media power and political power. He knew that each one enhanced the other. Call it the Murdoch dialectic.
"He sought to build the largest possible audiences on the understanding, amply proved down the years, that a high volume of readers and viewers provided him with political clout. This, in turn, proved helpful in his circumventing rules which placed constraints on the size of media holdings.
"Although he was far from the first media proprietor to meddle in politics, he was unique in doing so simultaneously on three continents.
"As great as his influence was in Britain and Australia, it was greater still in the USA because his launch of the Fox News TV channel helped to transform America's political conversation. It glamorised conservative journalism and opinion, leading ultimately to the election of a maverick president and very nearly to his re-election.
"In truth, Murdoch's cavalier business ethos was problematic. It encouraged executives and editors to transgress in order to satisfy their chief's ambitions. His undoubted success was therefore compromised by ethical and legal impropriety that he failed to curb."
Emily Bell: He manipulates elites and trades political support
(Director of the Tow Center for Digital Journalism in New York)
"Murdoch has been extraordinarily successful because he created a symbiosis between extraordinary commercial reach and tight bonds with political power.
"He surrounded himself with executives who understood what motivates mass audiences – evident in the UK from his remaking of the tabloid press to the success of Sky. He uses this as leverage with his facility in handling and manipulating elites.
"He has charmed political leaders into allowing him to carve out regulatory space which he turned to market advantage, and trades political support in return. In both of these aspects his businesses have often and deliberately gone too far."
Email pged@pressgazette.co.uk to point out mistakes, provide story tips or send in a letter for publication on our "Letters Page" blog