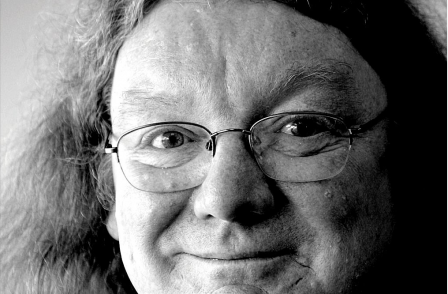 IPC Media has confirmed that Allan Jones is stepping down as editor of monthly music and film magazine Uncut at the end of this month.
Jones launched the magazine for the publisher in 1997. He has been a music journalist since 1974, when he joined Melody Maker as staff a writer. He was editor of the now defunct music weekly from 1984 until he launched Uncut.
Circulation of the title peaked at 114,000 in 2004 and currently stands at 56,223.
There was no mention of Jones stepping down in his latest editor's letter in the magazine.
A spokesman for IPC Media said: "I can confirm that Allan Jones, editor of Uncut, is to step down from the role and will be leaving IPC on 31 May. John Mulvey, current deputy editor, will be stepping up as editor." 
In a further statement Uncut publishing director Jo Smalley said: "Allan is one of a handful of editors whose encyclopaedic knowledge and a history of delivering exclusives made him a legend within our industry and with our readers. Uncut was his idea, and he launched and guided it to great success at IPC, never losing sight of what affluent men with a passion for music wanted. He also cultivated a fantastically talented team at Uncut and I know he will be sorely missed by us all."  
Talking about the launch of Uncut to Press Gazette in 2007, Jones said: 
The idea for Uncut came from my own disenchantment about what I was doing with Melody Maker.There was a publishing initiative to make the audience younger; I was getting older and they wanted to take the readers further away from me. It seemed like an impassable bridge."
In a piece to mark the 100th edition of Uncut in 2005, Jones recounted his most memorable rock and roll interviews. Here are two of them:
VAN MORRISON, Knebworth, 1974
He was hard to get more than two words out of. He was surly, rude, arrogant, very uncompromising, very intimidating, and actually quite frightening. That was incredibly disappointing for me because he was one of my absolute heroes. He sat there glaring at me like I'd just murdered his dog or something.
LOU REED, London, 1976
I've never met anybody as rude as Lou, not only to me but to everybody in earshot. But I soon realised he was very very vulnerable to being told how brilliant he was. I didn't have a problem with that because I thought he was brilliant, so I kept saying it, and soon he was virtually sitting on my lap. After the interview he said he wanted me to come on tour with him in Sweden. I was out there for about five days and I got on really well with Lou.

Unfortunately I seemed to get on equally well with his partner at the time, a transsexual called Rachel, who was about six foot four, while Lou was about five foot three. She was very striking and looked really beautiful, with this long, black, lustrous hair; but she also had this deep, deep voice, so whenever she spoke it was a huge surprise. To have the pair of them constantly coming to my hotel room, demanding my company, was a bit alarming, especially with all the drugs we were taking.
Email pged@pressgazette.co.uk to point out mistakes, provide story tips or send in a letter for publication on our "Letters Page" blog