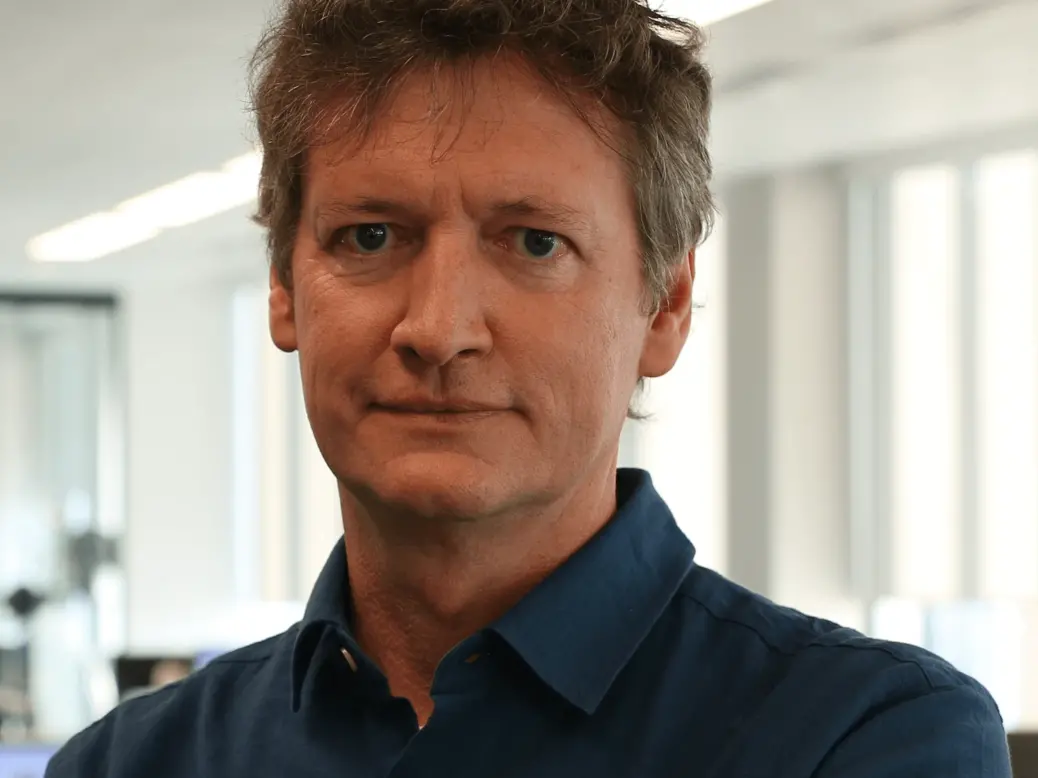 Martin Lewis' MoneySavingExpert.com (MSE) has started using ChatGPT to answer readers' questions, although some staff remain cautious about the ability of AI to "hallucinate" false answers, according to the site's editor-in-chief, Marcus Herbert.
The move is significant because it is a rare example of a major UK editorial brand overtly using AI to generate content.
MSE is the 11th most-read news site in the UK, with 18 million monthly readers. It is seen by more people than the Express, The Times and Sunday Times, the Manchester Evening News, the Evening Standard and a host of other prominent news brands.
It also has a massive subscriber base, with nine million signed up to its free weekly "Money Tips" email. Parent company Money Supermarket Group declines to break down financials for MSE, but the group as a whole booked £213.8m in revenue for the first half of 2023, a rise of 11%. MSE employs about 90 people in total, with about 50 on the editorial side.
'AI isn't perfect… It may cock up some answers'
The MSE app now includes an "MSE ChatGPT" module that invites readers to "have a play" and ask questions. It also warns readers that "AI isn't perfect… It may cock up some answers." The tool has been trained to only look at information published in the MSE archive and base its answers on that material.
"The way we're looking at it is if an intelligent person had read every single article on MSE and could remember it, what answer would it give to your question? And it's really interesting. We're really pleased. It's giving some really, really interesting results," Herbert said.
The module is intended to make it easier for readers to get the information they need from MSE. The site is 20 years old this year and has hundreds of thousands of articles in its archive. And although it offers a thorough site navigation map, "one of the consistent pieces of feedback we get from our users is they find it hard to get to the information they want from MSE," Herbert said.
The company is being cautious, however, for two reasons. The first is that ChatGPT's tone of voice is basic and utilitarian, whereas MSE's editorial voice is more conversational. The second is that MSE's entire business model is built around its readers' trust and the accuracy of its advice. In 2019 The Guardian cited polling data to describe MSE founder Martin Lewis as "the most-trusted man in Britain".
"We're not claiming this is how MSE would write an article because for us tone of voice and the vernacular we use is really important," Herbert said. "I think that's why I'm one of those people who is sceptical that AI will in the near term be writing content, without the use of human oversight or intervention."
"The reason we are so successful is because we are regularly ranked the most trusted brand in the UK. That's not just in journalism or finance. We are 'the most trusted brand'," Herbert said.
"And that is all supported and maintained by a huge amount of journalistic investment in accuracy and fact-checking. It's where most of our journalistic effort goes, into double-checking content. And so naturally we have a degree of nervousness about how AI is going to interpret our content, and hallucinations for us are very, very brand reputation-damaging. So we're thinking really carefully about how we do this stuff."
One thing Herbert has discovered is that AI is not very good at attribution. "The results coming back are not sufficiently accurate for us. I mean, they're OK, but we were finding that if you ask it to say, 'now here are three or four things on MSE you should read next,' we're not currently happy with the way it's recommending. That will come. We've got some back-end improvements we need to make… that's the next step."
MSE has also used AI to help it moderate its forums, so editors can more quickly weed out toxic posts from readers. 
'We don't want to collect more data than we need'
The trust issue is so important to MSE that the company still does not take any advertising or sponsorship and has zero subscribers who pay for services. The vast majority of its revenue comes from affiliate marketing, in which MSE gets paid if a reader clicks on a link and buys a product on a partner site. Partners do not control what gets written about them.
The site is governed by a strict editorial code that grants it complete independence from its parent company, Money Supermarket Group, and promises that advertisers can never pay to be on the site. MSE also promises to only collect as much information about its readers as it needs to deliver its services. 
The result is that MSE eschews revenue opportunities that would be standard at most other media companies. For most of its nine million email readers, MSE knows little more about each subscriber than just their email addresses, Herbert said. 
That publishing model – a weekly email to drive engagement and charging for clicks through to recommended products – is the same one Lewis pioneered after founding the site and which led him to sell to Moneysupermarket for £87m in 2012.
"We are on the side of our users, and we don't want to collect more data than we need. We're not out to sell your data or upsell you on something because our conviction is that's why people come to us in the first place, because they know they can trust us," Herbert said.
Some of that may be about to change, however, and the presence of MSE ChatGPT is one ingredient in that. "One of the things we actually are thinking about is we want to develop a more signed-in proposition – and that's what we're doing in the app.
"So the idea [is] that you have an MSE account that you can then build on that. But we would always invite users, if you want to share some information with us in exchange you will be able to do this, it is not mandatory."
Email pged@pressgazette.co.uk to point out mistakes, provide story tips or send in a letter for publication on our "Letters Page" blog