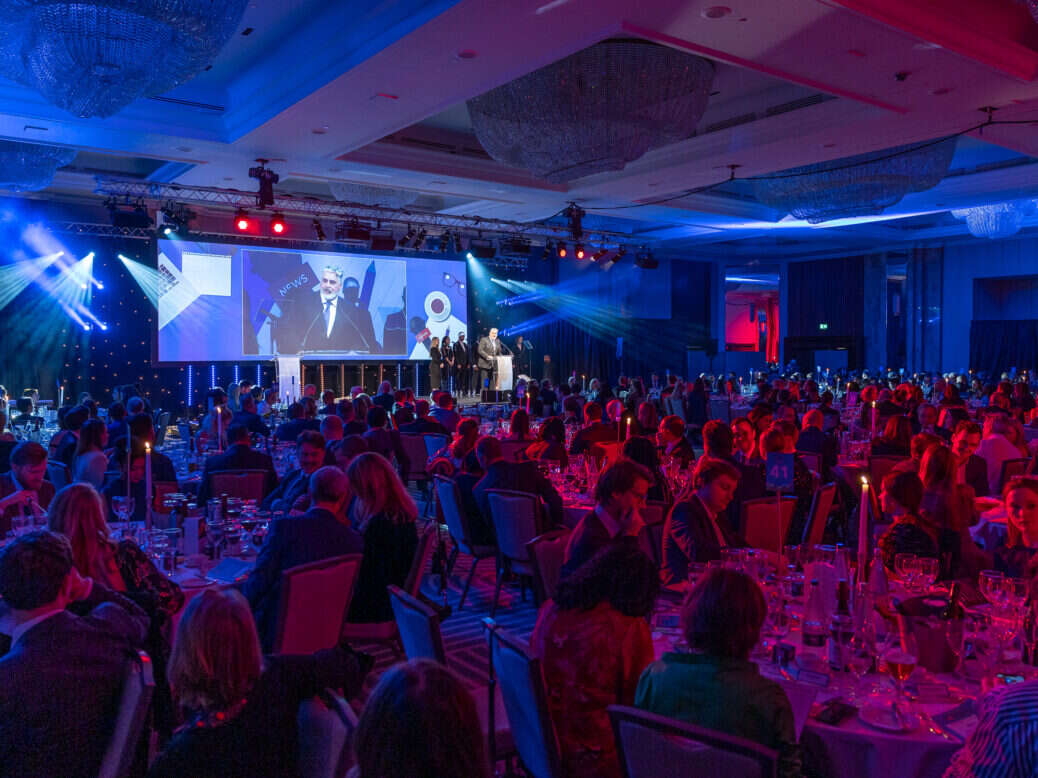 Press Gazette is proud to announce the shortlist for the 2023 British Journalism Awards.
The event, now its 12th year, recognises great journalism that serves the public interest regardless of the platform it appears on.
The only stipulations are that it must be targeted at a mainly UK audience and must have been first published in the year preceding 1 September 2023.
This year there were more than 800 entries representing every major news publisher in the UK. Thanks to funding from Google, the awards were again free to enter for those in previously underrepresented groups who did not have an employer willing to fund their application.
The 80 independent judges spent three weeks reading and viewing the work submitted and then arrived at the shortlists over three days of jury-style discussions.
They were asked to look for journalistic skill and rigour, revelation and work that has made a difference for the better in society.
Chairman of judges and Press Gazette editor-in-chief Dominic Ponsford said: "I'm deeply grateful to all the judges and those who have taken the time to enter these awards. As ever, the finalists provide an utterly compelling rebuttal to the armchair cynics on social media who deride the mainstream media at every opportunity.
"There are a smattering of star names on these lists whose work underlines why they command big salaries. But there are also many journalists recognised today who work incredibly hard for little pay often showing great courage to stand up against legal (and even physical) threats to provide a voice for those who would otherwise be ignored.
"As politicians look at better regulation of big tech and a fairer deal for news publishers, the British Journalism Awards finalists remind us what we risk losing if they get it wrong."
Winners for the Public Service Journalism Award, Marie Colvin Award and Journalist of the Year will be announced on the night with no shortlist.
See the shortlist for News Provider of the Year here.
The British Journalism Awards winners will be announced at the Hilton Bankside, in London, on 14 December. Table bookings here.
The shortlist announcement is sponsored by YouTube.
Press Gazette is proud to announce the finalists for the 12th British Journalism Awards in our shortlist announcement, sponsored by @YouTube. Winners will be announced at our awards dinner in London on 14th December. #BJA2023 pic.twitter.com/LAg1FV4idD

— Press Gazette (@pressgazette) October 26, 2023
British Journalism Awards 2023 shortlist in full:
Social Affairs, Diversity & Inclusion
Tom Besley, Henry Waterfall-Allen, Guy Davidson, Tobi Kyeremateng, Ben De Pear, Candice Hayden, Daniel Clarke, George Arnett, Andrea Danese MD, PhD, Debbie Ramsey and Leah Green – TOAD/Channel 4
Samantha Booth – Schools Week
Tessa Chapman, Katie Goodman, Christina Michaels, Devron Callender – 5 News
Karin Goodwin, Tomiwa Folorunso and Halina Rifai – The Ferret 
Tommy Jessop, Imogen Wynell-Mayow, Victoria Noble, Esella Hawkey, Tom Stone (Hardcash Productions) – BBC Panorama
Greg McKenzie, Anna Meisel and Carl Johnston – BBC Radio 4 
Ahmed Shihab-Eldin, Vanessa Bowles, Bettina Waked, Jasmine Bonshor, Liza Hodgson, Maria Caramelo, Mohamed Salah, Tim Awford, Rosie Garthwaite and Mustafa Khalili – BBC News 
Maya Wolfe-Robinson, Joseph Harker, Jonathan Shainin, David Olusoga, Gary Younge, Lanre Bakare, Aamna Mohdin, Courtney Yusuf and others – The Guardian
Features Journalism   
Ian Birrell – Daily Mail/Mail on Sunday
Mick Brown – The Telegraph 
Dani Garavelli – London Review of Books/Sunday Post 
Rebecca Hardy – Daily Mail 
Simon Hattenstone – The Guardian 
William Ralston – The Guardian 
Rachel Sylvester – The Times 
Jason Watkins, Clara Francis, Matthew Tune, Andrea Byrne, Jonathan Hill and Alexandra Hartley – ITV1
Local Journalism   
Antoine Allen – ITV News
Justin Bowie, Andy Philip, Alasdair Clark, Marc Deanie, Graeme Strachan and Emma Crichton – The Courier
Chris Burn – The Yorkshire Post
Colin Campbell – BBC South East Today
Dolly Carter – East Anglian Daily Times
Sam McBride – Belfast Telegraph 
Jennifer McKiernan – BBC Shropshire 
Liam Thorp – Liverpool Echo
Health & Life Sciences
Carolyn Atkinson – BBC Radio 4 Woman's Hour
Adam Bychawski – openDemocracy 
Rory Carson, Hannah O'Grady, Aisling Gallagher, Andrew Head, David Howell, Nick Woolley and Karen Wightman – BBC Panorama 
Mark Hedgecoe, James Rogan, Simon Gilchrist, Lesley Shields, Xinlan Rose and John Moffat – ITV Exposure 
Lisa Holland, Rachel Lucas and Rebecca Thomas – Sky News/The Independent
Sarah Neville and Amy Borrett – Financial Times 
Crime & Legal Journalism     
Sanchia Berg and Katie Inman – BBC News 
Emily Dugan – The Guardian 
Julie Etchingham, Anna Manton, Lizzy Elton, Mike Blair, Laura Caveney-Morgan, Dave Woodyer and Alex Horsfall – ITV Exposure/Multistory Media
Liz Hull and Caroline Cheetham – Daily Mail 
Roddy Russell, Steve Langridge, Melissa FitzGerald and Henry Rossi – BBC Radio 4/Zinc Media 
Mark Townsend – The Observer 
Comment Journalism   
Ian Birrell – The i
William Hague – The Times
Matthew Holehouse – The Economist
Marina Hyde – The Guardian
James Marriott – The Times 
Jane Moore – The Sun
Piers Morgan – The Sun
Robert Shrimsley – Financial Times
Specialist Journalism  
Peter Blackburn and Ben Ireland – The Doctor magazine/British Medical Association
Samantha Booth – Schools Week 
Max Daly – VICE News 
Lawrence Dunhill – Health Service Journal 
Anna Moore – The Guardian 
Dan Neidle – Tax Policy Associates 
Gabriella Swerling – The Telegraph
Ian Weinfass – Construction News 
Foreign Affairs Journalism   
Christina Lamb – The Sunday Times 
Jack Losh – BBC Newsnight 
Handa Majed, Ben Ferguson, Nechirvan Mando, Jamie Welham and David Modell – ITV Exposure 
Nesrine Malik – The Guardian 
Gesbeen Mohammad, Esella Hawkey, Vasiliy Kolotilov, Sasha Odnyova and Mark Summers – ITV Exposure/Hardcash Productions
Stuart Ramsay, Dominique Van Heerden, Richie Mockler and Thomas Sue-Yek – Sky News
Steve Rosenberg, Will Vernon, Liza Shuvalova and Anton Chicherov – BBC News
Max Seddon, Polina Ivanova and Christopher Miller – Financial Times
Shahida Tulaganova, Alex Cooke, Alan Hayling, Dimitri Collingridge, Einav Leshetz Lovatt, Vadim Ilkov, Petro Tsymbal, Ben Blakey, Annabel New and Konstantin Kamenski – ITV Exposure
Technology Journalism, sponsored by Amazon   
George Arbuthnott, Jonathan Calvert, Ed Siddons, Franz Wild and Simon Lock – The Sunday Times/The Bureau of Investigative Journalism
Siân Boyle – The Sunday Times/Daily Mail 
Stephanie Kirchgaessner, Manisha Ganguly, David Pegg, Paul Lewis, Carole Cadwalladr and Jason Burke – The Guardian
Katie McQue and Mei-Ling McNamara – The Guardian
Madhumita Murgia – Financial Times
James Titcomb – The Telegraph
Built Environment Journalism   
James Fransham – The Economist
Harriet Grant – The Guardian 
Jessica Hill – Schools Week 
Mike Phillips, Ciara Long and Jacob Wallace – Bisnow
Damian Shepherd – Bloomberg UK 
Josh Spero and Anjli Raval – Financial Times
Personal Finance Journalism  
Andrew Picken – BBC Scotland News Online
Claer Barrett – Financial Times 
Lucinda Borrell – BBC Radio 4 
Jessie Hewitson – The i 
Callum Mason – The i 
Katie Morley – The Telegraph 
Peter Ranscombe – Scottish Field 
Anna Tims – The Guardian and Observer
Energy & Environment Journalism, sponsored by RenewableUK  
Chris Cook, Tom Wilson and David Sheppard – Financial Times
Gavin Finch, Jason Grotto and Todd Gillespie – Bloomberg News
Patrick Greenfield – The Guardian/SourceMaterial
Jess Kelly, Owen Pinnell, Carole Bertinet, Mohamed Boteen, Nour Altounji, Inam Talib, Azhar Al-Rubaie, Rosie Garthwaite, Mustafa Khalili and Tim Awford – BBC News
Sam McBride – Belfast Telegraph 
Elisângela Mendonça, Andrew Wasley, Misbah Khan, Grace Murray and Josephine Moulds – The Bureau of Investigative Journalism 
Tim Robinson, Joe Crowley and Andrew Head – BBC Panorama
Rachel Salvidge and Leana Hosea – The Guardian/Watershed Investigations
Arts & Entertainment Journalism   
Rachael Healy – The Guardian
Richard Morrison – The Times
Ashleigh Rainbird – Daily Mirror
Gordon Rayner and Dalya Alberge – Telegraph Media Group 
Katie Razzall, Roxanne Panthaki and Maxine Collins – BBC News
Josh Spero and Anjli Raval – Financial Times
Vanessa Thorpe – The Observer 
New Journalist of the Year  
Harriet Barber – The Telegraph 
Antonia Cundy – Financial Times
Sam Leader – ITV News 
Oliver Marsden – The Sunday Times 
Ruben Reuter – Channel 4 News 
Imogen Savage – Financial Times 
Lara Spirit – The Times
Tobi Thomas – The Guardian
Sports Journalism   
Miguel Delaney – The Independent 
Rob Draper – Mail on Sunday/Mail+/MailOnline 
Oliver Holt – Daily Mail/Mail on Sunday 
Matt Lawton – The Times 
Hannah Jane Parkinson – The Observer/The Guardian
William Ralston – The Guardian
David Walsh – The Sunday Times 
Campaign of the Year  
Clean It Up – The Times
Earthquake Appeal  – The Sun
Eljamel public inquiry – The Courier
Justice for Olivia: Cheryl Korbel campaigns to stop 'no show' killers – ITV News
Me Too in Medicine – The BMJ
Paucity of Esteem – The Doctor Magazine/British Medical Association
Save Our Ticket Offices – Daily Mirror 
The Bruno and Dom project – The Guardian
Photojournalism
Hollie Adams – Bloomberg UK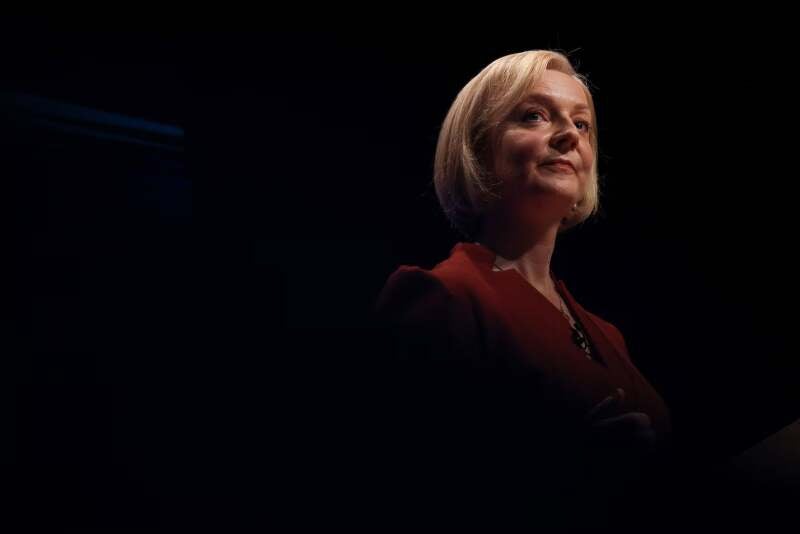 Facundo Arrizabalaga – MyLondon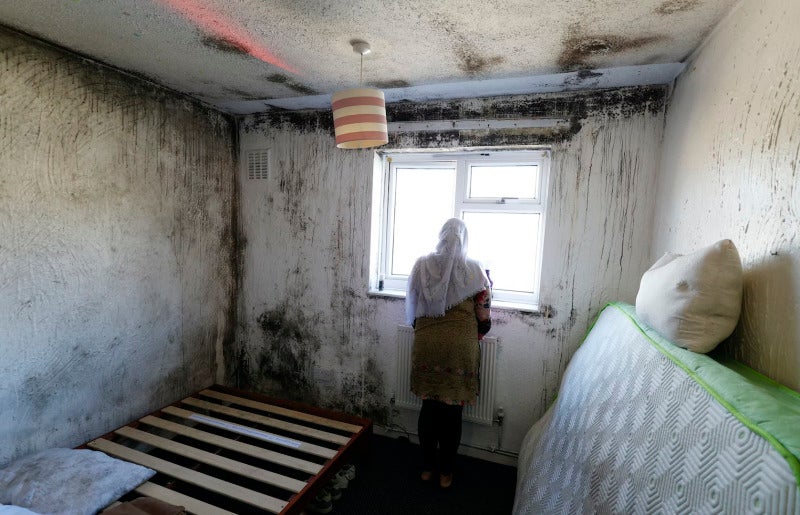 Emre Caylak – The Guardian/1843 Magazine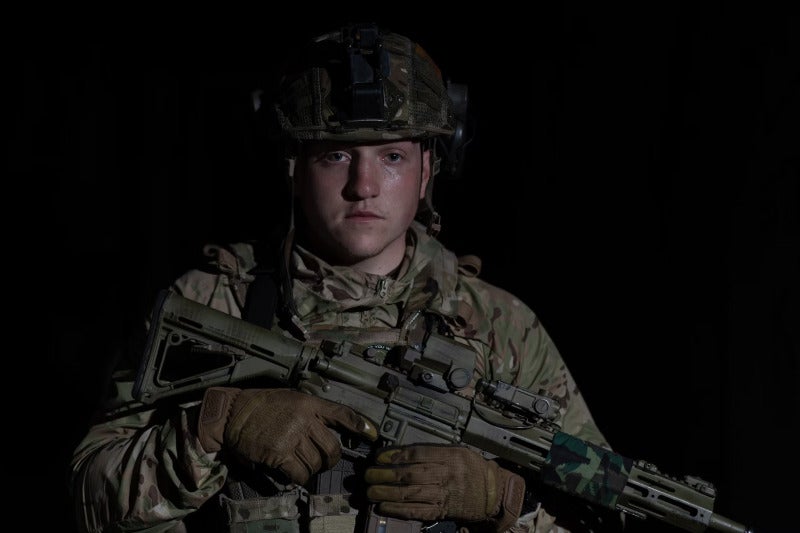 Victoria Jones – Press Association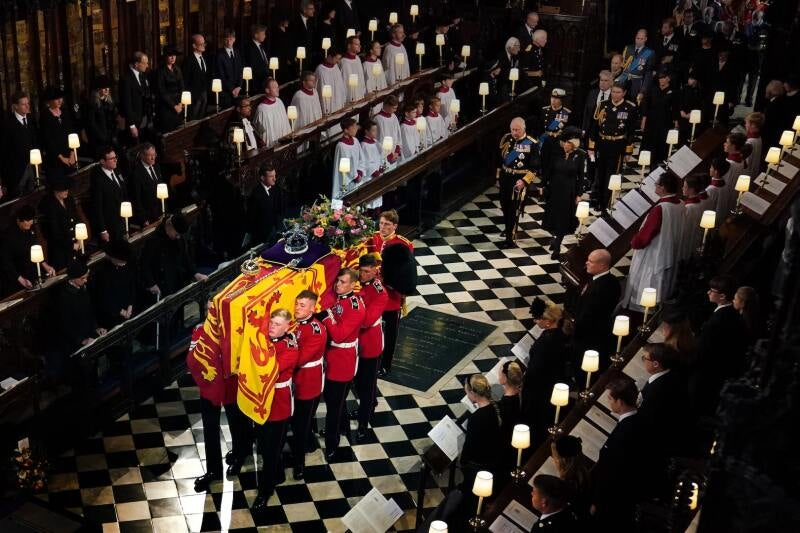 Christopher Occhicone – 1843 Magazine, The Economist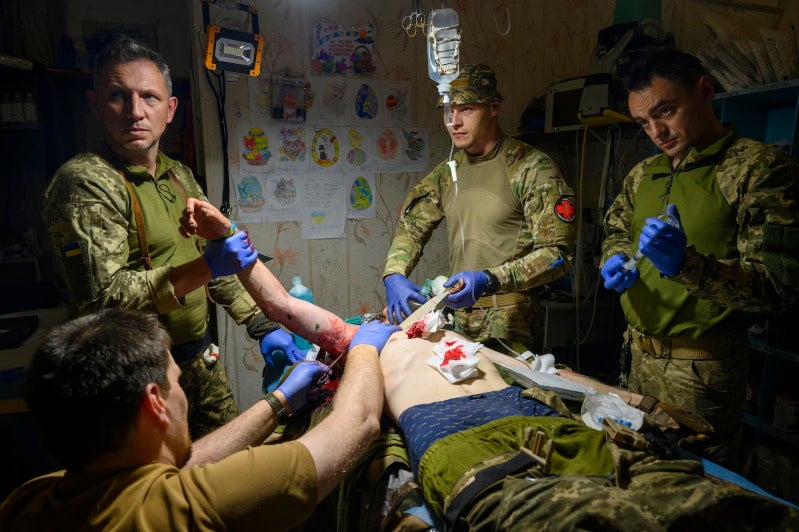 Stefan Rousseau – Press Association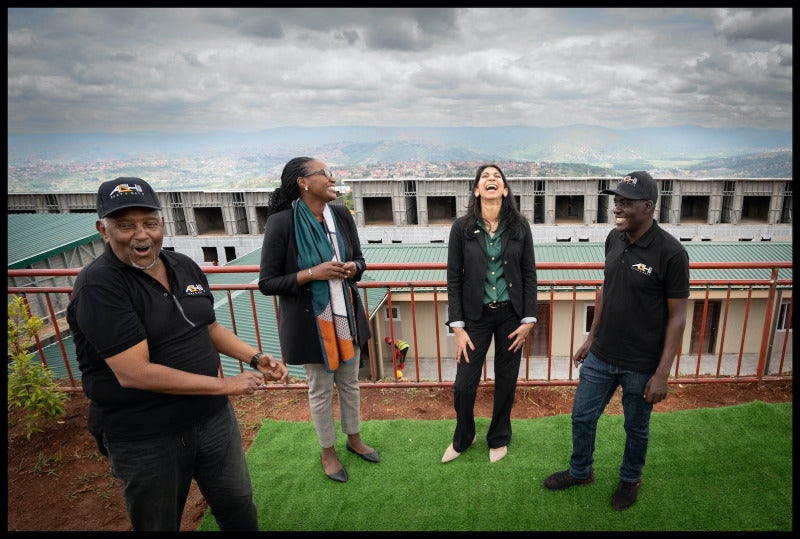 Interviewer of the Year
Decca Aitkenhead – The Sunday Times
Josh Baker – BBC/The Times 
Tom Bradby – ITV1
Jessamy Calkin – The Telegraph
Kathryn Knight – Daily Mail 
Laura Kuenssberg – BBC Sunday with Laura Kuenssberg
Henry Mance – Financial Times 
Amol Rajan – BBC News
Politics Journalism
Anushka Asthana – ITV News 
Katy Balls – The Spectator 
Harry Cole – The Sun 
Pippa Crerar – The Guardian
John Ferguson – Sunday Mail
John Stevens – Daily Mirror 
Steven Swinford – The Times
Business, Finance and Economics Journalism, sponsored by Starling Bank
Ashley Armstrong – The Sun 
James Hurley and George Greenwood – The Times 
Anna Isaac – The Guardian 
Madison Marriage, Antonia Cundy and Paul Caruana Galizia – Financial Times 
Laura Noonan, Arash Massoudi, Stephen Morris, James Fontanella-Khan and Owen Walker – Financial Times 
Gordon Rayner – Telegraph Media Group 
Travel Journalism
Shafik Meghji – Adventure.com/Geographical/Intrepid Times
Ruaridh Nicoll – Financial Times
John Phipps – 1843 Magazine, The Economist
Sophie Pinkham – 1843 Magazine, The Economist  
Tom Robbins, Simon Usborne and Oliver Barnes – Financial Times 
Phoebe Smith – The Guardian/The Independent/The i
Jessica Vincent – BBC Travel/National Geographic Traveller UK/Conde Nast Traveler
Online Video Journalism, sponsored by YouTube 
Victoria Arakelyan, Antoine Schirer, Bertram Hill, Mustafa Khalili, Jake Tacchi and Manisha Ganguly – BBC Eye Investigations 
Sophie Braybrook, Matthew Lucas and Mahnoor Akhlaq – Channel 4 News 
Anna Bucks, Nicolas Pelham, David Alter, Simon Barnes, Lee Mears, Nino Bennett and Tom Stokes – The Economist
Jean MacKenzie – BBC News 
Paul Morgan-Bentley and The Times video team – The Times 
Steph Spyro, Dan Dove and Tim Merry – Daily Express
Investigation of the Year
David Conn and Paul Lewis – The Guardian 
Gareth Davies, Bronagh Munro and Rory Tinman – The Bureau of Investigative Journalism/BBC Panorama
John Ferguson, Hannah Rodger and Craig Robertson – Sunday Mail
Alan Haslam, Karen Wightman, Joe Plomin, Leo Telling, David Preston, Dickon Hooper, Celia Watson, Oliver Newlan, Jo Heaver and Sahar Alavi – BBC Panorama
Ellie Flynn and Alice McShane – Channel 4/Kalel Productions
Tom Kelly and Izzy Lyons – Daily Mail
Handa Majid, Ben Ferguson, Nechirvan Mando, Jamie Welham and David Modell – ITV Exposure 
Dan Neidle – Tax Policy Associates
Scoop of the Year   
Exposed: How British Gas Debt Agents Break into Homes of Vulnerable – The Times
Lucy Letby: The Doctor Who Helped Catch the Killer – ITV News
Nadhim Zahawi Pays Up Millions in Tax – The Sun on Sunday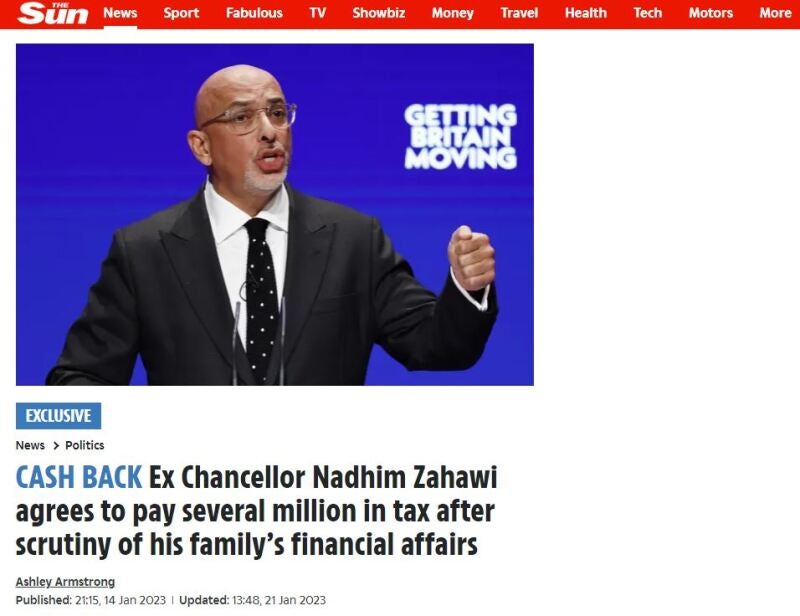 The BBC Chairman, the Prime Minister and the £800,000 Loan Guarantee – The Sunday Times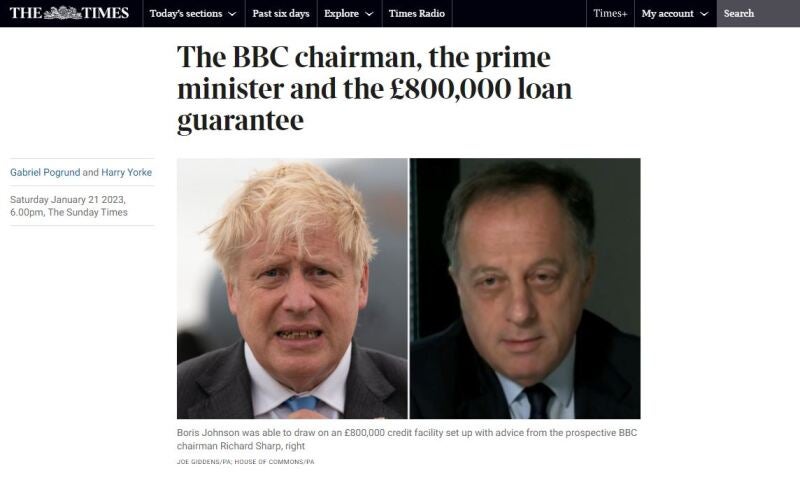 The Coutts Files – GB News 
The Lockdown Files – The Telegraph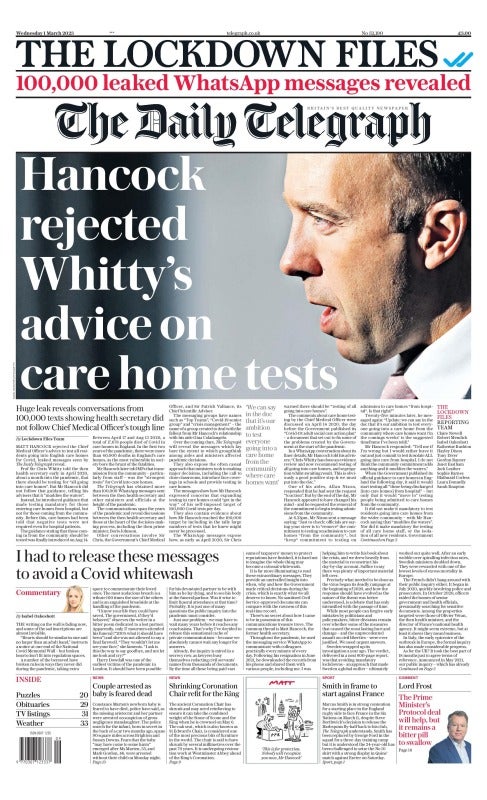 UBS Agrees to Buy Credit Suisse for More Than $2bn – Financial Times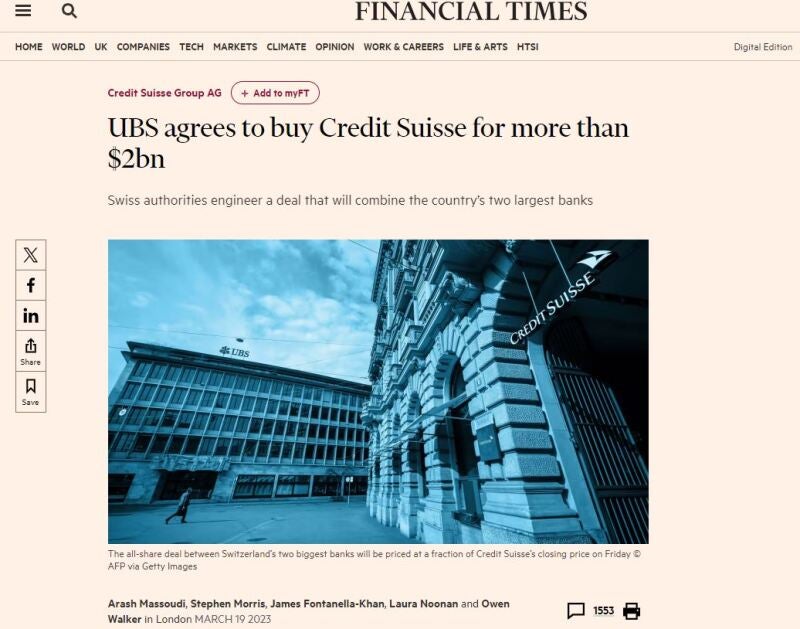 Innovation of the Year, sponsored by Google News Initiative
Sam Coates, Joe White, Katie Riley, Tom Larkin, Tom Rayner, Edward Clowes and David Mapstone – Sky News/Tortoise Media
Chris Cook, Polina Ivanova, Ayla Jean Yackley, Adam Samson, Christian Davies, Laura Pitel, Primrose Riordan, Chan Ho-Him and the Visual Storytelling team – Financial Times
Rhiannon J Davies and Juliana da Penha – The Scottish Beacon
Liz Hull and Caroline Cheetham – Daily Mail
Lindsay McCoy, Ros Atkins, Marianna Spring, Nick Beake, Alison Benjamin, Harriet Agerholm and the BBC Verify team – BBC News
Dan Russell, Jenna Thompson and Rachel Gorman – Reach
Visual Storytelling team – The Telegraph 
Women in Journalism Georgina Henry Award, sponsored by Wiggin
Rhiannon Davies – The Scottish Beacon 
Steph Dyson and Lottie Gross – Talking Travel Writing 
Juliana da Penha – Migrant Women Press 
Zoe Paskett – LMAOnaise Comedy 
Email pged@pressgazette.co.uk to point out mistakes, provide story tips or send in a letter for publication on our "Letters Page" blog