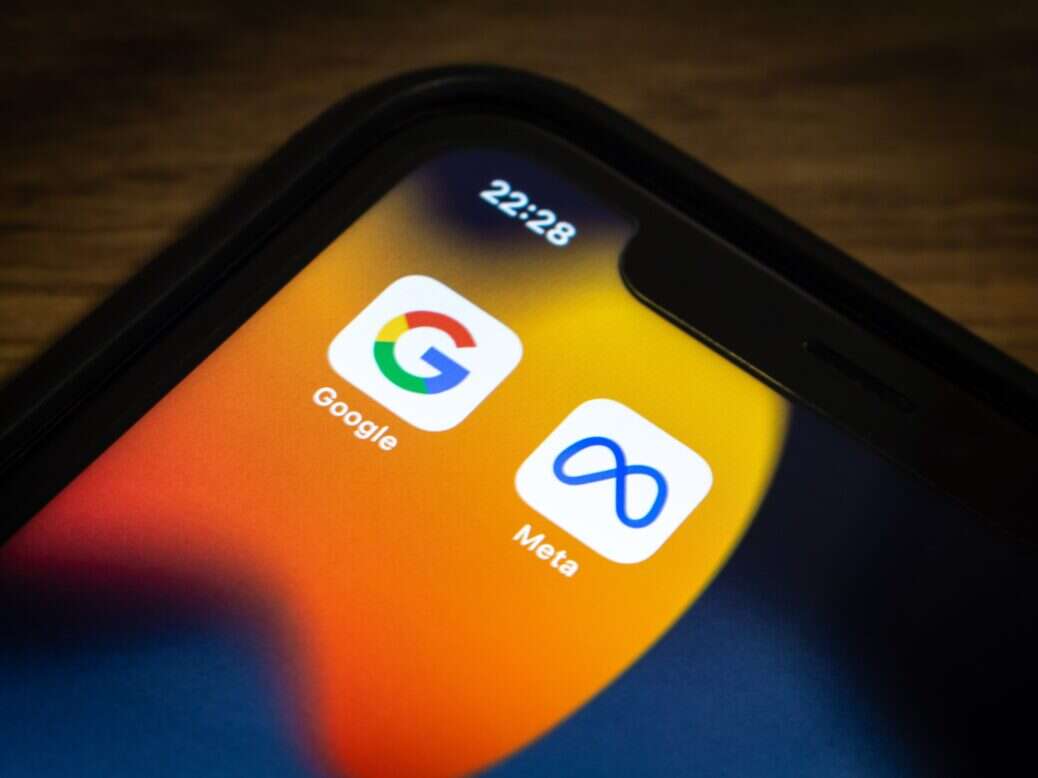 UK news industry insiders expect Rishi Sunak's Government to lay out legislation that would force Google and Facebook to pay for news within a month, Press Gazette understands.
The Digital Markets, Competition and Consumer Bill, which news bosses hope will pass into law in 2024 after being introduced to parliament in late April this year, could be a financial game-changer for Fleet Street, the regional press and broadcasters.
According to a conservative estimate calculated by Press Gazette, Google and Facebook could end up paying out more than £170m a year to national newspapers alone.
If passed, some publishers hope and believe that the legislation could ultimately force other technology companies – Microsoft, Apple, Tiktok, Twitter and others – to agree cash-for-content deals with British publishers.
But evidence from Australia, which passed its News Media Bargaining Code in 2021, and Canada, whose Online News Act is advancing through Ottawa, shows this legislation is unlikely to pass without a fight from Google and Facebook.
The road to legislation: Lobbying, threats and blocks
The road to Australia's News Media Bargaining Code was long. The Australian Competition and Consumer Commission was first tasked with investigating digital platforms and their effect on the news industry back in 2017. In 2020 the Australian government announced its intention to force Google and Facebook to pay for news.
From here, big tech's lobbying teams went into overdrive. In January 2021, as the legislation neared completion, Google threatened to leave Australia, while Facebook briefly blocked its users from accessing news. (The Wall Street Journal later reported that Facebook had "deliberately caused havoc" in Australia by blocking not just news outlets on its platform, but pages for hospitals, emergency services and charities.)
Ultimately, neither Google nor Facebook followed through with their threats and instead struck a series of multi-million-dollar deals with publishers in the weeks before the News Media Bargaining Code passed into law in February 2021. Because of these deals, neither company has been "designated", or formally forced to negotiate cash-for-content arrangements, under the code. But the Australian government could choose to "designate" in the future.
Despite having given in Down Under, Google and Facebook have stuck to a similar playbook in Canada. Last month Google began experimenting with blocking some Canadians' access to news. Meta, the owner of both Facebook and Instagram, has said it will block access to news on both of its social media platforms if the Online News Act passes in its current form.
Facebook, in particular, appears willing to push the issue. It has repeatedly stated in recent years that written news is not an important offering on its platforms. Last year it closed Facebook News, a scheme under which it pays publishers for their content, in the US.
The outcome of Google and Facebook's lobbying efforts will likely determine their approach in other countries that try to introduce similar legislation, including the UK and possibly the US, where news publishers are pushing for the Journalism Competition and Preservation Act to be passed.
As things stands, there is every reason to believe that Google and Meta/Facebook will make similar threats to leave the UK and withdraw services as the Digital Markets, Competition and Consumer Bill nears completion.
A threat to pull services from the UK would be riskier for both companies – the UK has a larger population than Canada and Australia combined – but such warnings could also carry more weight because both have large workforces in the UK. 
Big tech's UK lobbying effort has already begun. Privately, many publishers believe that Google and Facebook's content-licensing programmes, News Showcase and Facebook News, are efforts to appease them and dissuade politicians from forcing through legislation.
Meanwhile the Institute of Economic Affairs, an influential conservative think tank that counts large businesses among its donors, recently published a report cautioning the UK against adopting Australia-style laws.
The reward for publishers: Multi-million-pound deals and more to come?
It is more than two years since Australia passed its landmark News Media Bargaining Code, which effectively forced Google and Facebook to agree deals to pay news publishers more than AU$200m (£109m) a year for their content.
In February the Australian government published submissions that were made to a review of its News Media Bargaining Code in the summer of 2022.
These documents reveal some new detail about the benefits news organisations have accrued as a result of the code, although deal values are closely guarded by non-disclosure agreements.
For example, ABC, the national broadcaster, said it had used big tech funds to create 57 new regional journalism jobs and serve former "news deserts".
The Guardian revealed that its Australian newsroom had grown by more than 40 people since its deals were struck although not all positions were created as a "direct result of the funding from Google and Facebook". (Press Gazette previously reported that The Guardian had agreed a deal worth roughly AU$5m a year with Google alone.)
It is notable in the submissions that some of the large publishers believe the code should be used to force more deals with more technology companies.
In its submission, The Guardian noted that its deals with Google and Facebook do not cover Google Search or Facebook's main news feed. It said the code's criteria "should apply to" Google Search, Google News, Facebook, Youtube, Instagram, Snapchat, Twitter, Bing, Linkedin and Apple News. Broadcasting giant Nine said the Facebook newsfeed, Youtube, Tiktok and Twitter should be designated if commercial deals are not agreed.
Facebook owner Meta was scathing in its submission to the review, saying the "law has been globally touted by publishers as a successful model to support public interest journalism. It is better described as an untidy and short-term compromise that we have nonetheless tried to work with in good faith."
Notably, Meta questioned why "news products offered by companies larger than Meta, such as Apple and Microsoft, remain unexamined in terms of their significance to the news industry – without any rationale".
In an apparent swipe at Tiktok, Meta added that the code as it has been used "discriminates against two US companies and puts them at a significant disadvantage to our competitors, including companies that come from other countries like China that propagate very different visions for the internet, and take a very different approach to content and storytelling formats. Aside from distorting competition in digital markets, it also results in greater uncertainty for news publishers about which companies they can expect to make contributions to the Australian news ecosystem."
Meta's submission – which again suggests it could revive news-blocking in Australia – highlights the risks for any government that seeks to introduce legislation similar to the News Media Bargaining Code in the future, including the UK.
But for British news publishers, some of whom are suffering greatly as a result of tough economic conditions, a law to force Google, Facebook and possibly other tech giants to strike cash-for-content deals will be seen as a necessity.
Email pged@pressgazette.co.uk to point out mistakes, provide story tips or send in a letter for publication on our "Letters Page" blog