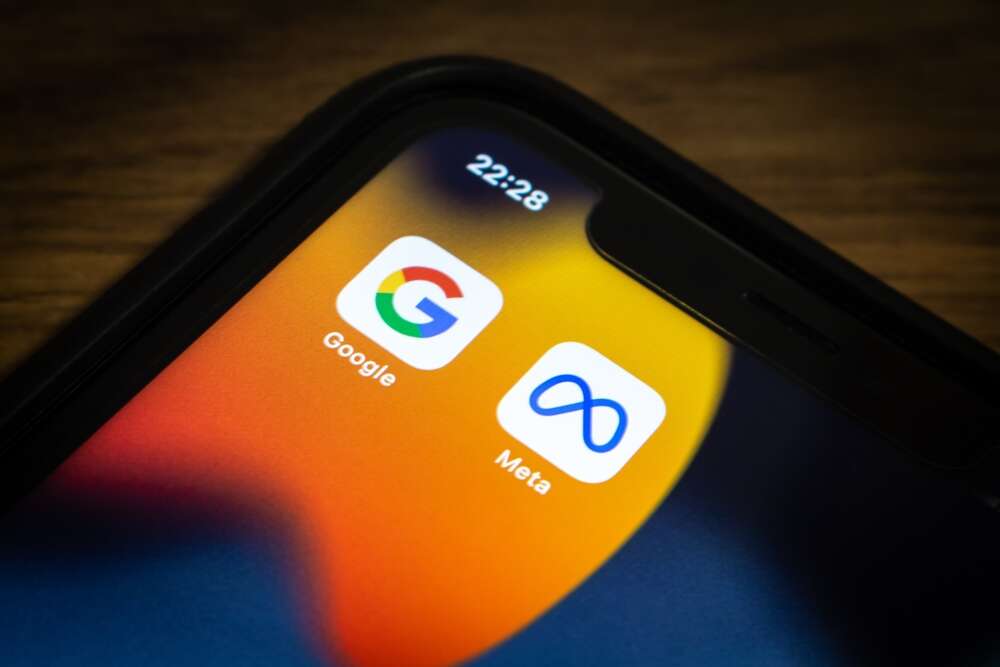 An academic who tracked 6,773 philanthropic grants Google and Meta made to the global news industry has concluded that the tech giants' "primary goal has been to reap reputational and political gains".
Charis Papaevangelou, a postdoctoral researcher at the Institute for Information Law at the University of Amsterdam, sought in his study to investigate the extent to which the firms have been able to "capture" the news industry by making publishers reliant on their services and funds.
Papaevangelou told Press Gazette his research, titled "Funding Intermediaries: Google and Facebook's Strategy to Capture Journalism", had been hindered by "obfuscation" from the tech companies, which refused to release payment data and information.
He suggested this lack of transparency, reinforced by non-disclosure agreements that have been signed by partner news companies, was part of a wider strategy to "divide and conquer" the journalism industry.
The strategy, he alleged, was to make publishers reliant on platform tools and funding while prohibiting them from speaking to peers about their relationships with big tech. This, he said, made it difficult for news companies to stand together, push for regulatory change and to negotiate with platforms.
Papaevangelou, whose research was conducted in collaboration with McGill University's Centre for Media, Technology and Democracy, said his study suggested there "could be a correlation" between the "intensity" of payments by country and "political will" in those countries to regulate big tech.
The study focused on payments, grants and other forms of support offered to publishers through the Google News Initiative, including the Journalism Emergency Relief Fund that was launched in the early months of the Covid-19 pandemic, and the Facebook Journalism Project. The report said that the payments from Google and Meta, which owns Facebook, Instagram and Whatsapp, "should be seen as a subtle diversification and expansion of their lobbying activities".
Papaevangelou told Press Gazette he believes the philanthropic funding, often distributed through "funding intermediaries" such as academic institutions and trade bodies, is designed to "create or reinforce the sense of dependency that the industry has on them" and to make it more difficult for publishers to "collectively stand against them".
The paper explained: "Both platforms' endeavours to fund journalism, news organisations and other relevant stakeholders are part and parcel of their strategy to become the de-facto infrastructural backbone of the news industry."
It later added: "News media organisations, by receiving grants from platforms are opening themselves to an increased dependence on the latter and, as such, run the risk of getting captured by the platforms' interests, whims, and governance."
How the 6,773 payments were spread internationally
The researchers identified 6,773 beneficiaries of the Google News Initiative, including the Journalism Emergency Relief Fund launched in the early months of the Covid-19 pandemic in 2020, and Facebook Journalism Project between 2017 and early 2022.
The study found 5,510 recipients of Google News Initiative funding, 942 Facebook Journalism Project beneficiaries and 321 publishers that received money from both.
The study was focused solely on philanthropic programmes rather than cash-for-content schemes such as Google News Showcase and Facebook News.
The United States had more beneficiaries (2,203) than any other country, with Brazil (424) and Canada (339) in second and third positions.
Papaevangelou suggested that the high number of payments made in Brazil may have been linked to the threat of the so-called Fake News Bill, which threatened to force Google and Meta to pay for news.
He said: "That was another hint in our hypothesis that platforms prioritise regions and jurisdictions that have a strong news industry, with many organisations. Because this is where, on the one hand, public pressure can build up on public authorities and governments to regulate platforms…
"And in countries where there is public regulation being proposed or developed or enforced, this can be seen as a way of actually trying to salvage their reputation, fight it and turn the tide, basically. Now, the extent to which they have been successful, it's a matter of how you see it. But, I mean, [their motivations are] pretty obvious, I think."
The data was also broken down by continent. North America (2,842) and Europe (1,805) accounted for 69% of all payments. Africa, which has a larger population than Europe and North America added together, received 121 of the grants. Asia, the largest continent by population, received 893 payments, according to the research.
Asked to explain the continental discrepancies, Papaevangelou said: "An important thing to consider is the fact that most of these grants require co-funding and an already existent professional organisational backbone (to a certain degree, of course), which might be more difficult to find in developing regions.
"Another potential explanation could be the fact that most 'bad press' and regulation (or the one that 'affects' platforms the most) comes from predominantly Western countries or important markets for platforms, which are prioritised.
"Finally, I thought that this pattern was particularly concerning given that the explicit goal of much of this funding during the examined period was to address the effects of Covid-19 pandemic, which has been an important global issue."
How big tech 'obfuscation' hindered the study
Papaevangelou told Press Gazette he had spent around a year working on this project. He said a major challenge of the research was accessing the data because the tech firms have not published the data in an accessible format.
Much of his work, therefore, included scouring through press releases and qualitative reports that mentioned recipients. And there were "very few cases" in which Google or Meta revealed the size of payments.
Papaevangelou said he was able to speak with representatives of Meta, after contacting representatives through Linkedin and Twitter, but that Google "totally ignored us".
"I have to be cynical," he said. "I wasn't surprised. And frankly, this is a common experience that other researchers have had… This is, I think, a common practice of obfuscation and making access to data hard."
Asked why he believed the companies were reluctant to make this information available, he said: "I think that part of their business model is to divide and conquer. So if we had access to that data, the industry could identify who's getting what, and that could create further tensions in the relationship between platforms and the mainly larger incumbent players of the news industry."
The study concluded that the "informational opaqueness of many of these financial arrangements" make relationships between the media and big tech "deeply asymmetrical", which "reduces publishers' negotiating power and increases their dependency".
At the time of writing, the Google News Initiative is still active and claims to have distributed $300m in funding to more than 7,000 news organisations. The Facebook Journalism Project, now known as the Meta Journalism Project, has become less active.
Google and Meta did not respond to requests for comment.
Papaevangelou's full dataset can be viewed here.
Email pged@pressgazette.co.uk to point out mistakes, provide story tips or send in a letter for publication on our "Letters Page" blog