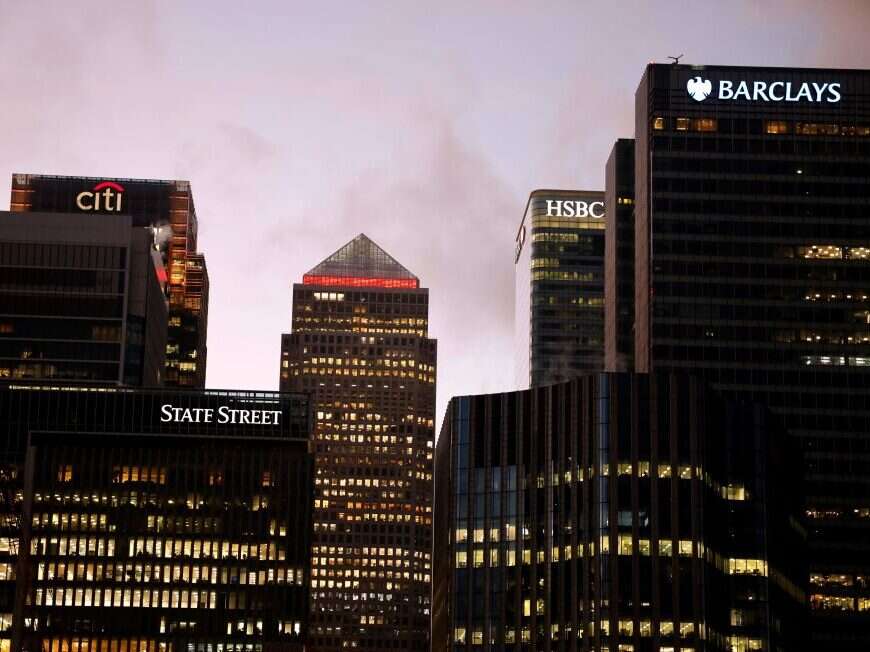 In the latest of our data-led series taking a closer look at specialist business publishing areas, Press Gazette lists the biggest websites that cover financial services. Previous articles have looked at specialist publications covering the pharmaceutical and medical devices and industries and technology.
Read more:7
FinExtra was the the most widely read online financial services publication in October 2021 according to data from web analytics firm Similarweb. The website which covers technological developments in banking, capital markets and insurance,  had 1 million visits (up 52% year-on-year).
Our analysis includes specialist publications covering banking, insurance, money management and payments but excludes personal finance and investing. We have ranked consumer-facing finance titles widely read by finance sector professionals below separately.
The second spot was occupied by payments and platforms specialist PYMNTS.com which had 780,933 visits (up 2% year-on-year), while American Banker, a longstanding trade title, which also appears in print was third with 771,276 visits (up 51% on last October). PYMNTS.com saw a particularly marked spike in visits to coincide with the start of the pandemic last year.
UK-based Business Money Magazine was the fastest growing site with 39,801 visits (up 567% year-on-year).  Verdict Media's Private Banker International, which counts institutions such as Coutts & Co., Société Générale Private Banking, RBC Wealth Management and AXA among its subscribers, was the second fastest growing site, with visits almost  quadrupling from to 48,478 in October 2021. Ibsintelligence.com (145,321 visits – up 315%), asianinvestor.net (38,230 visits – up 270%) and another Verdict media site, Retailbankerinternational.com, also grew strongly over the year (35,772 – up 254%).
In the US, American Banker led for traffic in October with 565,661 visits - a 45% lead over its next competitor, PYMNTS.com which was in second place, with 388,659 visits in October. In third and fourth places were Wells Media Group title insurancejournal.com (220,688 visits), and Informa Connect's wealthmanagement.com (205,125 visits).
FinTech Times was the fastest growing site in the US in October with year on visits up 268% to 54,456, although American Banker saw impressive growth in 2021 this year with visits quadrupling in the six month period to October.
The Financial Times' FT Adviser led for traffic in the UK with 227,737 visits in October. The specialist title, which covers investments, mortgages, pensions, insurance, and regulation, was substantially ahead of second most popular site finextra.com which had 153,636 visits. Two other UK-based titles - Professional Pensions (95,394) and Incisive Media's Investment Week (88,688 visits) were the third and fourth most popular sites respectively.
FinTech specialist Ibsintelligence.com was the fastest growing site in the UK - 22,329 visits (an increase of 307% year-on-year). It was followed by Professional Pensions (95,394 visits - up 142%).
Douglas Blakely, editor of Retail Banker International and Electronic Payments International says that the pandemic has further elevated the importance of technology for the sector - including for banks, his specialist area.
"In every mature market the move is obviously towards digital and away from the branch - the pandemic has accelerated that by say five or 10 years. You see that in what banks are doing in terms of digital user experience and in that everything is mobile," he says.
While the extraordinary changes wrought by the pandemic have spurred on innovation - so are some of the things that worry the sector the most. While Blakely says a cyber attack is the biggest concern for the sector, competition from the likes of Amazon is not far behind.
"The Holy Grail for banks is to be as much of a "one click" experience as Amazon...Can banks get up to that level? User experience in banking is just an offshoot of that," he says. "Amazon could become a major player in banking rather than tinkering at the edges with a credit card and that is something that keeps the banks awake at night."
While technology is undoubtedly a huge theme for those reporting on financial services, Environmental, Social, and Governance (ESG) is another key theme as investors and consumers increasingly take into account these non-financial factors.
Five years ago, ESG was still a niche area that Blakely says he barely covered. Now, it has moved from a concern in investment as a factor in retail banking decisions too.
"ESG is now impacting retail banking and consumer finance whereas two or three or four years ago, it was 'how is a bank investing? Who are they lending money to?'" says Blakely.
Although the financial services sector - particularly banking - has in recent years attracted bad coverage, overall, Blakely believes that the sector has come out of the pandemic well having learned some hard lessons from the 2007-2008 financial crash.
Speaking of the retail banking sector, Blakely says: "They've all had in place policies to make sure that during the pandemic they've supported customers and they've tried to keep some branches open. They've generally deserved a good press."
Leading consumer titles covering the finance sector
While they're not business to business titles, we have separately ranked a number of finance publications of more general interest that tend to be widely read by those working in the sector. Yahoo! Finance, which covers financial news, stock quotes, press releases and financial reports, had the most visits in October (252. million). It was followed by CNBC (137.5 million visits) and Forbes (105.8 million visits). Leading UK-based finance and business specialist The Financial Times was the seventh most read title globally with 27.3 million visits in October.
Email pged@pressgazette.co.uk to point out mistakes, provide story tips or send in a letter for publication on our "Letters Page" blog