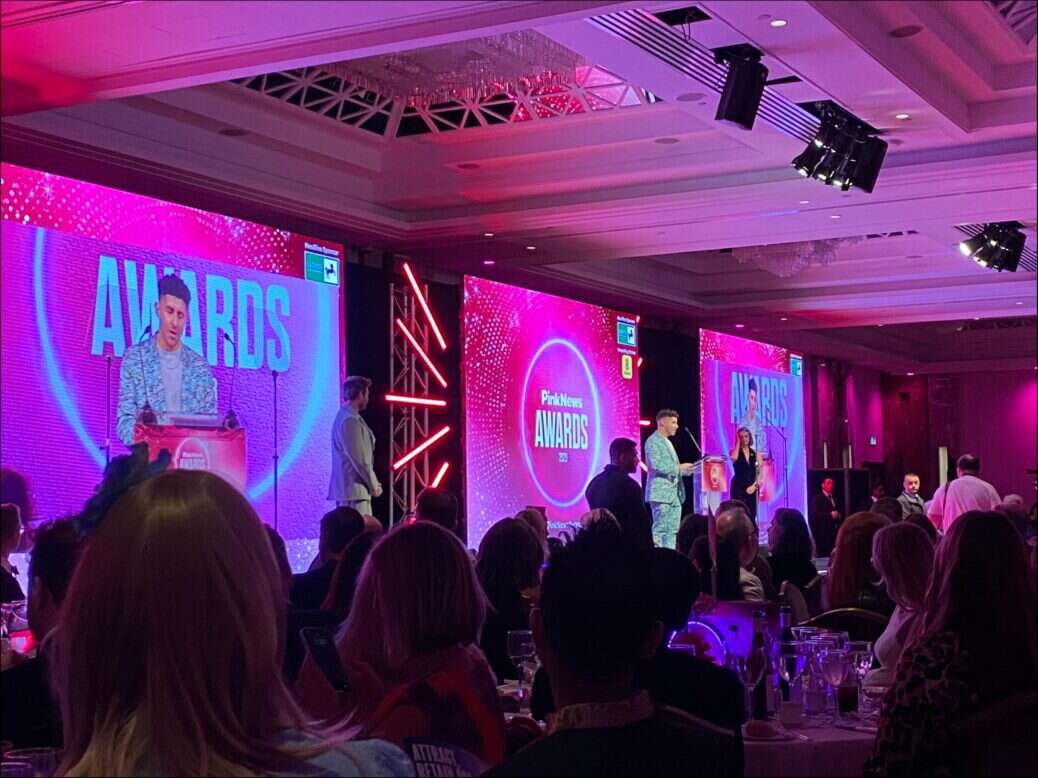 Pink News made a loss in each of the first six months of 2023 due to "reduced social media distribution", rising costs and the declining value of the dollar, it told staff.
The LGBTQ+-focused publisher disclosed the problems in a memo to staff announcing redundancy consultations this summer.
The company has since told Press Gazette that seven staff were ultimately laid off.
As recently as September 2022, Pink News chief executive Benjamin Cohen told Press Gazette the publisher was hoping to hire 100 staff in 2023 to capitalise on its success on Snapchat. Although this did not materialise, as of August this year Pink News employed 76 people in total, up from 31 in 2021. Some 41 staff work on the Pink News content team.
Operating profit at Pink News was £370,630 in the 2020 financial year, £2m in 2021 and un-finalised but "well into the seven figures" in 2022. Cohen told Press Gazette this August that he expected the company to finish 2023 at least breaking even, with profits affected by "significant investment" in the Pink News app and tech platform, AI and building its partnership team.
[Read more: Pink News makes 'significant shift' towards direct partnerships as social media monetisation falls]
Why did Pink News make job cuts?
In the memo on redundancies, company management said: "The market is changing extremely quickly and so we want to honestly say that this was not our plan when we addressed you at the team day in April."
"Previously robust revenue lines" had been "significantly impacted" by reduced social media distribution, they said, along with less demand for "the types of events that we produced pre-Covid, rising costs and the declining value of the dollar (the currency for most of our revenue)".
[Read more: How Facebook referrals to publishers have plummeted]
They said the changes "mirror" those affecting other digital publishers: "We've seen Gal-dem and Buzzfeed News close for good with Vice declaring bankruptcy and needing to scale back along with Vox, Insider and many other digital publishers all making substantial cuts.
"We're also seeing the current challenges impact legacy media including Reach – which specifically references declines in Facebook distribution as a cause."
Cohen was referring to the 392 job cuts Reach announced in the first three months of 2023, but this week the publishing giant announced plans for a further 450 redundancies as part of a major restructure, much of which was again driven by a decline in social media referral traffic.
Pink News told staff that, nonetheless, there were opportunities for Pink News as "a strong, purpose-driven and real brand… to move into the space left by these dwindling competitors.
"We have an authentic, engaged and growing audience, there is nobody doing what we are doing, we have an opportunity and we must take it."
Beyond "taking a number of measures to reduce costs", Pink News managers told staff that they would need "to be comfortable with regular change as we continue to build and adapt over time".
Pink News told Press Gazette three redundancies were made in the brand's content teams and four in "other business support departments".
The company also disputed claims made by eco-activist group Fossil Free Pride ahead of the annual Pink News Awards that the publisher had engaged in "union-busting".
"In our 18-year history Pink News has never received requests for formal union recognition for the purposes of collective bargaining," a spokesperson said. "We respect the rights of individuals to join a trade union of their choice, and we encourage open communication between employees and relevant trade unions."
In an email to staff in October, which has been seen by Press Gazette, Pink News chief operating officer Anthony James wrote that while it was "correct that Pink News does not currently recognise a specific union for collective bargaining purposes… this absence of formal recognition does not imply an opposition to union recognition".
Email pged@pressgazette.co.uk to point out mistakes, provide story tips or send in a letter for publication on our "Letters Page" blog