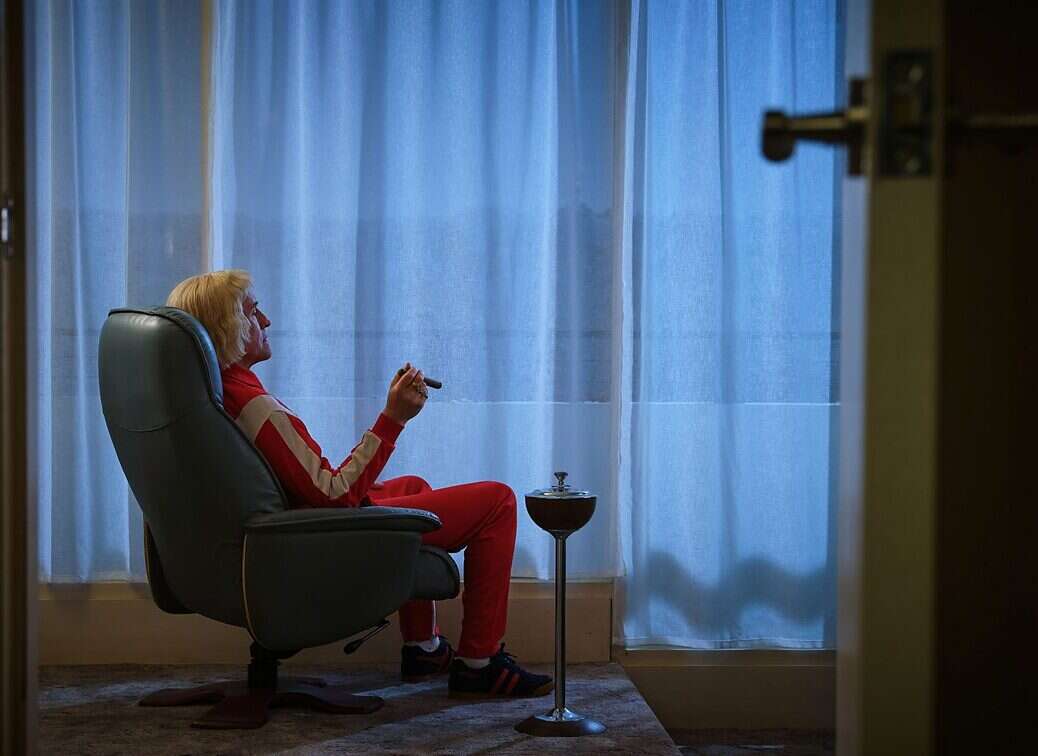 A look ahead at the key events leading the news agenda next week, from the team at Foresight News.
Leading the week
Rishi Sunak's Conservatives left their opposition counterparts with a hard act to follow after committing several acts of actual news at a party conference, notably by scrapping the northern leg of the HS2 project (albeit several days after the decision was first reported). The Tories were in full policy wheel of fortune mode in Manchester, announcing plans to ban mobile phones in schools, end cigarette sales to those born after 2009, and ban trans patients from single-sex wards in England, so the response from Keir Starmer and co. at Labour's conference next week will be keenly anticipated. Deputy leader Angela Rayner opens proceedings with a speech on Sunday, where she may touch again on member-friendly issues such as a proposed ban on zero-hours contracts and rent reforms.
The action continues when Rachel Reeves takes to the stage on Monday (October 9) for a speech that will be closely-watched in the business world and beyond after the Shadow Chancellor's months of legwork in trying to persuade firms that Labour is ready to take on the 'party of business' mantle. But the main event comes on Tuesday (October 10), when Keir Starmer makes what is likely to be his highest-profile pitch for the big job before the election campaign proper begins. Does he continue to play it safe, or will this finally be the Labour leader's time to step outside his comfort zone? Sir Keir will arrive in Liverpool in confident mood after a handily-timed by-election win in Scotland yesterday, and with the path to Number 10 now illuminated by the possibility of a resurgence north of the border this may be Starmer's best chance to go bold and lay down an early general election marker.
The latest chapter in the Government's attempts to send asylum seekers to Rwanda is heard at the Supreme Court on Monday (October 9), following a defeat at the High Court, where then-Lord Chief Justice Baron Burnett ruled the scheme to be unlawful. The Conservative Party is under a huge amount of pressure to get the verdict overturned, after Prime Minister Rishi Sunak made 'stopping the boats' one of his five pledges in the run up to the general election.
The Rwanda deportations, which the Tories believe will act as a deterrent to small boat crossings, are a key element of the plan, so defeat in the Supreme Court could lead to another rethink on strategy. Critics of the policy, including the Archbishop of Canterbury, have described it as 'immoral', 'expensive', and 'unworkable'. After the three day-hearing, ending on Wednesday (October 11), Supreme Court judges will contemplate evidence and make a judgment at a later date.
Arguably the most controversial drama of the year, The Reckoning, begins on BBC 1 on Monday (October 9). The docudrama focuses on Jimmy Savile's rise to fame, starring Steve Coogan as the disgraced presenter. Cutting between drama and testimonies from victims, the show explores Savile's actions, and the way he manipulated hospitals, charities, prisons, and the BBC to facilitate decades of abuse. An investigation into Savile after he died in 2011 found he had committed 126 indecent acts, including 34 counts of rape.
Since the programme was announced, complaints have flooded in about its nature and whether it should have been made at all, as well as about its timeslot, which has seen it pitted against ITV's drama about the Yorkshire Ripper. The drama was first announced in 2020 but faced multiple delays after filming wrapped up in early 2022. While the BBC had been non-committal on a release date, speculation on the lengthy post-production process has ranged from rewrites to include more testimonies from victims to a delay following the death of Queen Elizabeth II and the coronation of King Charles, given Savile's well-known link to the royals.
Looking abroad
Following House Speaker Kevin McCarthy's dramatic ousting on Tuesday, the race to succeed him is set to dominate US news next week. While potential, albeit longshot, successors include Minority Leader Hakeem Jeffries, or even former President Donald Trump, House Republicans are more likely to try to seek consensus around one of their own, with Reps. Steve Scalise, Tom Emmer, Kevin Hern, Elise Stefanik and Jim Jordan among names floated as potential candidates. Interim Speaker Patrick McHenry told colleagues on Tuesday that he planned to organise a candidates' forum on Tuesday (October 10) before holding a vote among members of the conference on Wednesday (October 11).
After NASA successfully recovered a capsule containing samples from the Bennu asteroid last month, the space agency is holding a highly-anticipated press conference on Wednesday (October 11) to announce the results of an initial analysis of the sample dropped off by the OSIRIS-REx mission. The rocks from Bennu are thought to date back some 4.5 billion years, and may contain clues regarding the origins of life on Earth. They may also help preparations for a potential mission to avert the possibility of Bennu colliding with Earth in 2128.
Australia holds a contentious referendum on Saturday (October 14) on whether to change the country's constitution to create a permanent advisory body called the Voice to Parliament to advise on matters impacting Aboriginal and Torres Strait Islander peoples. While the proposals have the backing of Prime Minister Anthony Albanese's government and appeared popular at the start of the campaign, more recent polling suggests voters could ultimately end up rejecting it, particularly since majority support is required in at least four of Australia's six states in addition to an overall majority. The referendum coincides with a general election in neighbouring New Zealand on Saturday, where Labour Party leader Chris Hipkins faces an uphill battle against the conservative National Party, led by Christopher Luxon.
Voters also go to the polls in Poland on Sunday (October 15), where former European Council president Donald Tusk and his Civic Coalition are hoping to break the conservative Law and Justice (PiS) party's grip on power and restore a more positive relationship with the European Union. Relations have soured with Brussels over the eight years since the PiS gained power amid a series of alleged rule of law breaches under the populist government and, more recently, a dispute over Ukrainian grain exports.
Also look out for:
October 9
Public hearings begin in Independent Inquiry on Afghanistan
Ukraine discussed at UN Human Rights Council
Macron and Schulz co-chair Franco-German Council of Ministers
Nagorno-Karabakh discussed at PACE autumn session
Nobel economics prize awarded
Members' voting period ends for WGA deal while SAG-AFTRA talks continue
IMF/World Bank Group Annual Meetings begin
October 10
IMF publishes World Economic Outlook
Hosts announced for EURO 2028 & 2032
Sir Ian Diamond gives evidence at Covid-19 inquiry
Court hearing for WSJ journalist Evan Gershkovich
International reconstruction conference for Derna (Libya)
Liberia general election
Taiwanese President delivers National (Double Ten) Day speech
Amazon 'Prime Big Deal Day'
October 11
NATO Defence Ministers meet
National Black Police Association Conference
Vladimir Putin expected to address Russian Energy Week
Greta Thunberg on trial in Sweden over Malmo protest
Court hearing for Russian activist Oleg Orlov
G20 Finance Ministers and Central Bank Governors meeting
Birkenstock shares expected to begin trading
October 12
UK GDP monthly estimate
NASA Psyche mission launch
Parliamentary elections in Gibraltar
IMF Managing Director press briefing on global policy agenda
OEUK Decarbonisation Conference
Scotland play EURO 2024 qualifier
October 13
Andrew Bailey participates in IIF Annual Membership Meeting
DUP annual conference begins
Court hearing in case of 'Russian spies' arrested in London
Court hearing for escaped prisoner Daniel Khalife
Statutory Homelessness Statistics (2022/23)
Nationwide protests in France
Kyrgyzstan hosts CIS Summit
Premiership Rugby season begins
Taylor Swift's The Eras Tour film release
October 14
IMF International Monetary and Financial Committee meeting
Super League Grand Final
Northern Ireland play EURO 2024 qualifier
Madonna begins rescheduled Celebration Tour with London gigs
Annular solar eclipse
October 15
SNP Autumn Conference begins
Presidential runoff election in Ecuador
Israeli parliament returns from summer recess
NFL London fixture: Tennessee Titans v Buffalo Bills
Wales play EURO 2024 qualifier
Statistics, reports and results
October 9
IHS/Markit REC Report on Jobs
OECD review of farming and food in the European Union
October 10
IMF Global Financial Stability Report
Bank of England publishes Systemic Risk Survey and FPC record
IEA Medium-Term Gas Market report
BRC Retail Sales Monitor
Forbes World's Best Employers
Results from: PepsiCo
October 11
IMF Fiscal Monitor launch
October 12
OEUK Emissions 2023 report
WMO report on global water resources
NHS key services performance data
UK Indices of Production and Services
UK trade statistics
OECD harmonised unemployment rates
IEA and OPEC monthly oil market reports
US consumer price index
Results from: Walgreens Boots Alliance, Fast Retailing, Hays plc
October 13
Monthly NOAA Global Climate Report
China consumer price index
EU industrial production figures
Results from: Citigroup, JPMorgan Chase, Wells Fargo, UnitedHealth Group
Anniversaries and awareness days
October 9
Columbus Day (US)
Indigenous Peoples' Day (US)
Thanksgiving Day (Canada)
Hospice Care Week (to October 15)
Baby Loss Awareness Week (to October 15)
European Local Democracy Week (to October 15)
October 10
Fat Bear Tuesday
Ada Lovelace Day
World Mental Health Day
World Day Against the Death Penalty
World Homeless Day
North Korea Party Foundation Day
One month ago: Storm Daniel hit Libya
October 11
National Coming Out Day
International Day of the Girl Child
October 12
Spain National Day
Día de la Raza
World Arthritis Day
World Sight Day
Harry Potter Book Day
London Cocktail Week (to October 22)
October 13
International Day for Disaster Reduction
World Thrombosis Day
Secondary Breast Cancer Awareness Day
No Bra Day
October 14
National Album Day
National Bookshop Day
World Hospice and Palliative Care Day
World Migratory Bird Day
National Dessert Day
National Hate Crime Awareness Week (to October 21)
100 years ago: largest Irish hunger strike
October 15
Global Handwashing Day
International Infection Prevention Week (to October 21)
Six months ago: fighting broke out in Sudan
The news diary is provided in association with Foresight News.

Email pged@pressgazette.co.uk to point out mistakes, provide story tips or send in a letter for publication on our "Letters Page" blog