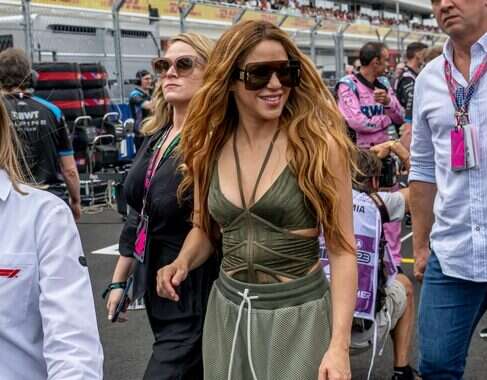 A look ahead at the key events leading the news agenda next week, from the team at Foresight News.
Leading the week
While it'll take a lot to top the last few days in the drama stakes, it's another pivotal week coming up for the government as Rishi Sunak and his ministers continue to deal with the fallout from Wednesday's Supreme Court decision (more of which later) and growing disquiet on the backbenches. The PM received a boost with the news that one of his five pledges had been achieved with weeks to spare, and there'll be even greater focus on his government's handling of the economy when Chancellor Jeremy Hunt delivers the Autumn Statement on Wednesday (November 22).
Hunt laid the groundwork for the statement yesterday with an announcement on welfare reforms featuring strong language on sanctions that should play well with his Parliamentary colleagues – though speculation that the Chancellor could be set to ignore warnings from the likes of the influential IFS and announce an inheritance tax cut would be the real crowd-pleaser on the Tory benches. Whatever is announced on Wednesday will, at least, be accompanied by a fiscal assessment from the independent OBR; MPs begin debating the speech in the afternoon following a response from Labour's Rachel Reeves, before a vote on the new measures takes place on November 27.
But before that, all eyes will be on Sunak and his new Home Secretary James Cleverly as they look to revive the Rwanda scheme by any means necessary. On Wednesday, Sunak pledged to use emergency laws to declare the African nation a safe place for refugees and sign a new treaty addressing judges' concerns, which could be published as early as Monday (November 20).But Cleverly's predecessor Suella Braverman says the plan is destined to fail, arguing for all human rights laws to be ignored to push the plan through. Cleverly and Sunak are also expected to come under more pressure when damning figures on quarterly immigration and irregular migration to the UK are released on Thursday (November 23).
The Covid-19 Inquiry restarts next week as a new set of health officials and politicians appear to offer further insight into Downing Street operations during the pandemic. On Monday (November 20),former Government Chief Scientific Adviser Sir Patrick Vallance appears for an all-day session to answer questions over the extent to which the Government followed his advice over the period. Vallance's diary has already informed much of the inquiry's examination of other political figures from the period, and questions on Boris Johnson's description of Covid as 'nature's way of dealing with old people' are likely to be on the cards.
On Tuesday (November 21), former Chief Medical Officer Professor Sir Chris Whitty answers questions on pandemic-era health policy, followed by his football metaphor-wielding Deputy Jonathan Van Tam and Government Chief Scientific Adviser Professor Dame Angela McLean on Wednesday (November 22). Equalities Minister Kemi Badenoch appears on Thursday (November 23) to face questioning on equality and housing policy during the pandemic; she is preceded on the day by former Deputy CMO for England Professor Dame Jenny Harries.
Looking abroad
Monday (November 20) sees oral arguments in Donald Trump's appeal against the on-off partial gag order imposed on him as part of proceedings in his federal election interference case in DC. Trump's team is arguing the gag order infringes his right to free speech and constitutes a 'heckler's veto', while Special Prosecutor Jack Smith has countered that Trump's repeated attacks on people involved in the case could lead to actual violence, quoting King Henry II's famous line 'Will no one rid me of this meddlesome priest?'. Monday's arguments come after Trump's legal team requested a mistrial in his New York fraud case earlier this week, accusing the judge and his principal clerk of bias after he was fined for breaching yet another gag order, which was temporarily lifted yesterday following an appeal.
Voters in the Netherlands head to the polls on Wednesday (November 22) to elect a new government. Mark Rutte, the country's longest-serving prime minister, announced snap elections following the collapse of his coalition last summer amid a row over policies regarding asylum seekers. Shortly after, Rutte surprised many by announcing he was retiring from politics, possibly to teach, though his meeting with Jens Stoltenberg earlier this week did little to dispel rumours 'Teflon Mark' may replace Stoltenberg as the head of NATO next year. In Wednesday's election, leading candidates to watch include Dilan Yeşilgöz-Zegerius, the daughter of Turkish-Kurdish refugees who now leads Rutte's VVD party, and Pieter Omtzigt, a former member of the center-right CDA party who announced the creation a new party in August called the New Social Contract, which boasts impressive support in polls.
In Spain, Waka Waka hitmaker Shakira is due to appear in court in Barcelona on Monday (November 20) as her trial on tax fraud charges begins. The Colombian-born superstar stands accused by Spanish authorities of failing to pay €14.5m ($15.8m) in tax between 2012 and 2014. The trial is due to last until December 14, and the singer faces a whopping €23.8m ($25.9m) fine if found guilty, as well as a possible eight-year prison sentence. In September, Spanish authorities announced new tax evasion charges against the Barranquilla-born songstress, this time relating to allegations that she failed to declare millions in income in 2018 while living in Barcelona with her former partner, footballer Gerard Piqué.
Also look out for…
November 20
UK hosts Global Food Security Summit
David Cameron introduced in the House of Lords
CBI Annual Conference
Just Stop Oil 'Take to the Streets' protest
Andrew Bailey delivers NFU Henry Plumb lecture
Shakira fraud trial begins in Spain
England face North Macedonia in UEFA EURO 2024 qualifier
November 21
Cameron expected to lead Lords debate on the CPTPP Bill
Yoon Suk Yeol address to Parliament
Andrew Bailey quizzed by MPs on BoE monetary policy
Scottish Parliament debates situation in the Middle East
Sentencing of teen guilty of raping three schoolgirls
Sentencing for TikTok prankster Mizzy
Wales face Turkey in UEFA EURO 2024 qualifier
November 22
Rishi Sunak meets with Yoon Suk Yeol
Early parliamentary elections in the Netherlands
Virtual G20 leaders' meeting
Ukraine Defense Contact Group meets virtually
Sentencing of man who admitted attacking Israel supporter at vigil
Israel-Lebanon discussed at UN Security Council
Squid Game reality series airs
Napoleon biopic released
November 23
Ofgem announces quarterly price cap changes
Justin Trudeau hosts EU-Canada summit
Vladimir Putin expected at CSTO leaders summit
Sentencing of man who killed two sisters in crash
Ariane 6 'hot fire' test
November 24
Liz Truss speaks at Oxford University Conservative Association
Amazon staff in Coventry take Black Friday strike action
Humza Yousaf speaks at The National St Andrew's Awards Dinner
Regional protests likely over Israel-Hamas war
Maestro film starring Bradley Cooper is released
November 25
National March for Palestine in London
Doctor Who mini-series airs
Los Angeles premiere of Renaissance: A Film by Beyoncé
November 26
Campaign Against Antisemitism holds national solidarity march
Booker Prize winner is announced
South Korean, Chinese and Japanese foreign ministers meet in Busan
F1 Abu Dhabi Grand Prix
Davis Cup final
Statistics, reports and results: Jamie
November 20
School Inspection Inquiry final report
UNEP Emissions Gap report
Oxfam report on climate inequality
Autonomy report on AI and four-day week
People's Bank of China announcement on loan prime rate
Results from: Compass Group
November 21
Public Sector Finances
OEUK decommissioning report
Recorded crime in Scotland (quarterly)
Register of Political Donations
OECD Corporate Tax statistics
OECD quarterly GDP growth
EBRD Transition Report 2023/24
Results from: Nvidia, HP, Medtronic, Lowe's Companies, Best Buy, Kohl's, Nordstrom
Wednesday November 22
HMICFRS report on Suffolk Constabulary
CBI Industrial Trends Survey
Results from: Severn Trent, ThyssenKrupp, Deere & Company, Britvic, Kingfisher, Sage Group
Thursday November 23
ONS revised international migration figures
Overseas travel and tourism survey
Eurozone flash PMI
NEET statistics (quarterly)
Bed availability and occupancy (quarterly)
World Weather Attribution report on Madagascar heatwave
Results from: Mitie, FirstGroup
Friday November 24
NAO report on the BBC
HMICFRS report on Avon and Somerset Constabulary
Germany Q3 GDP
CPB World Trade Monitor
GfK consumer confidence index
Anniversaries and awareness days: Rhys
Monday November 20
International Transgender Day of Remembrance
Universal Children's Day
Joe Biden turns 81
Tuesday November 21
World Television Day
World Hello Day
Wednesday November 22
Equal Pay Day
20 years ago: England won Rugby World Cup
60 years ago: President John F Kennedy assassinated
Thursday November 23
Carers' Rights Day
60 years ago: Doctor Who first broadcast
Friday November 24
Wear Your Old Band T-Shirt to Work Day
Evolution Day
Buy Nothing Day
60 years ago: Lee Harvey Oswald killed
Saturday November 25
International Day for the Elimination of Violence Against Women
Tree Council National Tree Week (to December 3)
Planning for next year? We're working hard on our 2024 calendar, covering over 500 key events to plan your coverage and communication strategies around. Pre-register here and we'll send you a copy as soon as it's out!
The news diary is provided in association with Foresight News.

Email pged@pressgazette.co.uk to point out mistakes, provide story tips or send in a letter for publication on our "Letters Page" blog