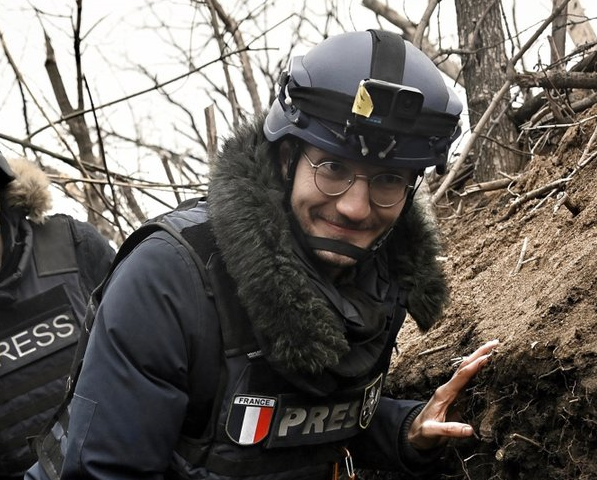 AFP journalist Arman Soldin has been killed by a rocket strike in eastern Ukraine, the news agency announced on Tuesday night.
Soldin was reporting with four AFP colleagues from the town of Chasiv Yar, close to Bakhmut – the epicentre of fighting in eastern Ukraine for several months. The rest of the team were unhurt.
The 32-year-old was part of the first AFP team to be posted in Ukraine when the war began, and he was later appointed Ukraine video coordinator based in Kyiv in September, a role that included leading coverage and travelling to frontlines himself.
AFP chairman Fabrice Fries said: "The whole agency is devastated by the loss of Arman. His death is a terrible reminder of the risks and dangers faced by journalists every day covering the conflict in Ukraine."
AFP's Europe director Christine Buhagiar described him as ''enthusiastic, energetic and brave'', adding: ''He was a real on-the-ground reporter, always ready to work even in the most difficult places. He was totally devoted to his craft.''
Soldin is believed to be at least the tenth journalist killed reporting on the war in Ukraine, one of more than 12,000 accredited journalists who have covered the conflict.
Scroll down or click here for coverage of other journalists killed or injured in Ukraine since 24 February 2022:
Journalists attacked in Ukraine:
26/4/23: Two journalists working for the Italian newspaper La Repubblica came under fire on 26 while reporting near the Antonivskiy Bridge on the outskirts of Kherson, in southern Ukraine – the IFJ reports. A Ukrainian journalist working as a fixer, Bohdan Bitik, was shot dead and his Italian colleague, Corrado Zunino, was wounded in the shoulder.
22/6/22: Reporters Without Borders has concluded that photojournalist Maks Levin was likely executed by Russian troops.
The press freedom group reports that Levin entered a  Russian-occupied forest near Kyiv to retrieve his drone when he was killed on 13 March.
It found the place where he died and reports: "Levin's charred Ford Maverick was still there. RSF found several bullets at the scene, along with the identity papers of Chernyshov, the soldier who was with Levin, and identified 14 bullet impacts in his car. Several items with possible DNA traces attesting to the presence of Russian soldiers very close to the spot where Levin and Chernyshov were killed were also identified by RSF and some of them were taken. In a final search phase initiated by RSF, metal detectors located a bullet that had probably struck Levin."
6/6/2022: 
Two Reuters journalists have been injured, and their driver killed, as their vehicle came under fire from Russian forces as they travelled towards the eastern Ukrainian city of Sievierodonetsk.
The news agency reported that its photographer Alexander Ermochenko and cameraman Pavel Klimov respectively sustained a small shrapnel wound and an arm fracture and were treated in hospital.
Reuters said it did not immediately know the identity of the driver as he and the car they were in had been provided by Russian-backed separatists for the journalists' reporting trip. The incident took place on a Russian-held part of the road.
31/5/22:
French journalist Frédéric Leclerc-Imhoff has been killed in eastern Ukraine while covering the civilian evacuation.
Leclerc-Imhoff, 32, was killed by shell shrapnel which pierced the armoured vehicle he was travelling in, according to the BBC. Earlier reports, prompted by a tweet by French president Emmanuel Macron and which were carried by Press Gazette, had said Leclerc-Imhoff had been shot on board a humanitarian bus.
Leclerc-Imhoff reported for French news channel BFMTV. According to Sky the regional governor of Luhansk wrote on Telegram that Leclerc-Imhoff suffered a "fatal wound to the neck" while "making material about the evacuation".
The BBC reports Leclerc-Imhoff's colleague Maxime Brandstaetter was also injured, but a Ukrainian journalist travelling with the pair was unharmed.
29/4/22:
Vira Hyrych, a Ukrainian journalist for international news service Radio Free Europe/Radio Liberty, was killed in a Russian missile attack on Kyiv on Thursday 28 April.
The Institute of Mass Information said a rocket had hit her apartment. Her death brings the journalist death toll to at least eight since the invasion of Ukraine began on 24 February.
Hyrych joined Radio Svoboda (Liberty) in February 2018 after working for Ukrainian TV channels. The outlet said: "The editorial staff of Radio Svoboda expresses its condolences to the family of Vira Girich and will remember her as a bright and kind person, a true professional."
One of Hyrych's colleagues, Mike Eckel, described her as "one of the nicest people in our bureau; patient, diligent, kind, and dedicated".
7/4/22: Fox News correspondent Benjamin Hall has revealed the extent of his injuries for the first time, three weeks after an attack that killed two of his colleagues.
The British journalist, 39, said he felt "damn lucky" to have survived the shelling attack by Russian forces that killed cameraman Pierre Zakrzewski and producer Oleksandra Kuvshynova.
Hall wrote on Twitter: "It's been over three weeks since the attack in Ukraine and I wanted to start sharing it all. But first I need to pay tribute to my colleagues Pierre and Sasha who didn't make it that day.
"Pierre and I travelled the world together, working was his joy and his joy was infectious. RIP."
Sharing a picture of himself bandaged and wearing an eye patch he added: "To sum it up, I've lost half a leg on one side and a foot on the other.
"One hand is being put together, one eye is no longer working, and my hearing is pretty blown… but all in all I feel pretty damn lucky to be here – and it is the people who got me here who are amazing."
4/4/22: Lithuanian documentary filmmaker Mantas Kvedaravicius was killed by Russian forces while trying to leave Mariupol, according to Reuters in a report citing the Ukrainian Defence Ministry.
His death means seven journalists have been killed during the Russian invasion of Ukraine.
Kvedaravicius was shot "with a camera in his hands" according to a colleague in the besieged port city that has become one of the most violent centres of fighting in Ukraine.
Kvedaravicius was known for creating the 2016 conflict-zone documentary "Mariupolis", which premiered at the 2016 Berlin International Film Festival and covered life in the city, as well as the 2011 film Barzakh.
The latter covered life in Chechnya, a region where the Russian military fought two brutal wars quashing rebellions during the 1990s and 2000s, and was awarded a prize at the Berlin International Film Festival by Amnesty International.
"We lost a creator well-known in Lithuania and in the whole world who, until the very last moment, in spite of the danger, worked in Russia-occupied Ukraine," Lithuanian President Gitanas Nauseda said.
"Mantas Kvedaravicius was murdered today [3 April] in Mariupol, with a camera in his hands, in this shitty war of evil, against the whole world," added Russian film director Vitaly Mansky, founder of the Artdocfest festival which Kvedaravicius had participated in.
4/4/22: Maks Levin, a well-known Ukrainian photojournalist, has become the sixth journalist to be killed in Ukraine since the Russian invasion began.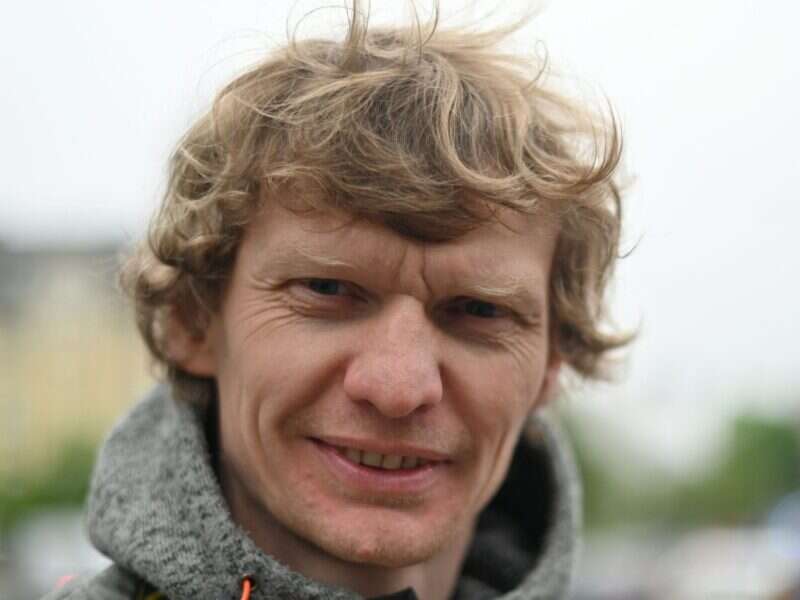 Levin, who had worked with outlets including Reuters, the BBC and AP, had been missing since mid-March but his body was found in a village to the north of Kyiv on Friday (1 April).
The Ukrainian prosecutor's office said in a statement that preliminary information indicated he had been killed "in two small arms fires" by Russian armed forces.
Levin, who was married with four young sons, was reportedly travelling with a serviceman and ex-photographer whose condition is still unknown.
Levin worked with the Ukrainian news site LB.ua (Left Bank) for more than a decade. Its editor-in-chief wrote that two days before the war began, he told her: "The war is about to begin. I have to be at the very epicentre. The Russians will certainly go to chaos, there will be war crimes, we must document all this, fix it."
Economist correspondent Oliver Carroll shared one of Levin's final photos on Twitter:
Russian investigative reporter killed in Kyiv
24/3/22: Russian journalist Oksana Baulina was killed by shelling on Wednesday (23 March) while filming from a Kyiv shopping centre. She is the fifth journalist to have died during the invasion of Ukraine.
Baulina was reporting for The Insider, an independent Russian news outlet. Her last report can be read here.
Prior to The Insider, Baulina had worked for opposition leader Alexander Navalny's Anti-Corruption Foundation. She left Russia in 2021, according to The Guardian.
Earlier, on Monday 21 March, kidnapped Ukrainian journalist Victoria Roshchyna was released by Russian forces. A video of Roshchyna saying that the Russian military "saved her life" was real, said her employer Hromadske, but filmed as a condition of her release.
AP journalist on filing from Mariupol
21/3/22: Two AP journalists were put on a Russian "hit list" for their reporting as the last international journalists in the besieged eastern Ukraine city of Mariupol.
Video journalist Mstyslav Chernov and photographer Evgeniy Maloletka reported from the city for more than two weeks before Ukrainian soldiers arrived to get them out.
Chernov has explained why those who had been pleading with them to stay and tell the world about what was happening began to urge them to leave. They were told by a policeman: "If they catch you, they will get you on camera and they will make you say that everything you filmed is a lie. All your efforts and everything you have done in Mariupol will be in vain."
The journalists also later found out about a "growing Russian disinformation campaign to discredit our work".
In addition, Victoria Roshchyna, a journalist for Ukrainian digital TV station Hromadske who had been reporting from Eastern and Southern Ukraine, has been missing for more than a week and it is feared she may be being held hostage by Russian forces.
Another Ukrainian journalist who was kidnapped, Oleg Baturin, was reportedly "beaten, threatened with death, without water and food" for eight days but was released on Sunday 20 March. He had been reporting for the Novy Den newspaper.
Fox News journalists killed and injured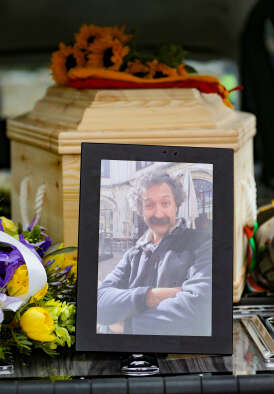 16/3/22: Two journalists working for Fox News have been killed and a correspondent injured and hospitalised while working just outside Kyiv in the latest of a series of incidents where journalists have been attacked in Ukraine.
Veteran Fox News cameraman Pierre Zakrzewski, 55, died after his vehicle came under fire in Horenka.
Ukrainian journalist Oleksandra Kuvshynova, known as Sasha, was killed in the same incident. Fox News said the 24-year-old was "serving as a consultant, helping crews navigate Kyiv and the surrounding area while gathering information and speaking to sources".
Fox News State Department correspondent Benjamin Hall, who was in the same vehicle, was seriously injured and hospitalised. Fox News said on Wednesday he had been able to travel out of Ukraine, was "alert and in good spirits" and "being treated with the best possible care in the world".
Fox News Media chief executive Suzanne Scott said on Tuesday: "It is with great sadness and a heavy heart that we share the news this morning regarding our beloved cameraman Pierre Zakrzewski.
"Pierre was a war zone photographer who covered nearly every international story for Fox News from Iraq to Afghanistan to Syria during his long tenure with us. His passion and talent as a journalist were unmatched."
Of Kuvshynova, Scott later said: "She was incredibly talented and spent weeks working directly with our entire team there, operating around the clock to make sure the world knew what was happening in her country."
Fox News president and executive editor Jay Wallace added that Zakrzewski was a "constant in all of our international coverage" and had a "positive spirit, boundless energy and eye for the story".
Hall is originally from the UK, has three young daughters, and has worked for Fox since 2015.
Of Hall, Scott said on Monday: "Earlier today, our correspondent Benjamin Hall was injured while newsgathering outside of Kyiv in Ukraine. We have a minimal level of details right now, but Ben is hospitalised and our teams on the ground are working to gather additional information as the situation quickly unfolds."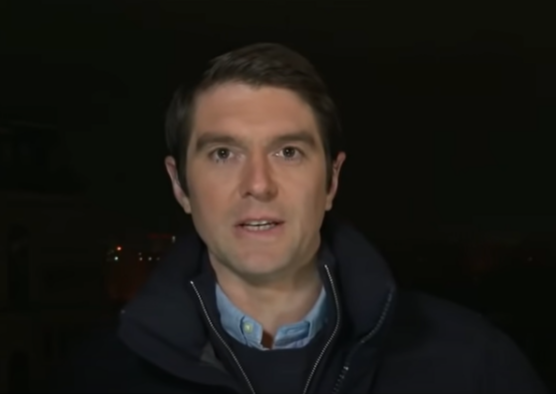 Other Fox journalists remain in Ukraine. Scott said: "The safety of our entire team of journalists in Ukraine and the surrounding regions is our top priority and of the utmost importance. This is a stark reminder for all journalists who are putting their lives on the line every day to deliver the news from a war zone."
US journalist Brent Renaud killed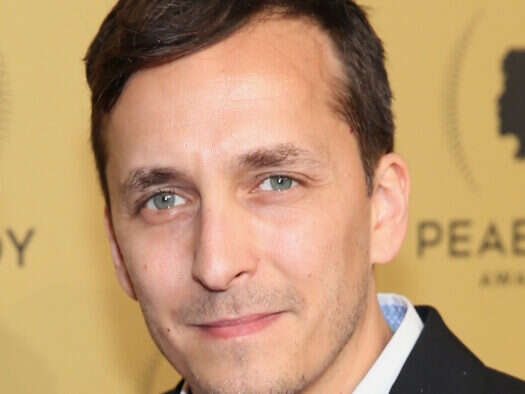 News of Hall's injury came a day after another US journalist, Brent Renaud, was shot and killed in the outskirts of Kyiv.
Brent Renaud, who had been reporting for Time and who previously worked for The New York Times, was shot dead on Sunday in the town of Irpin, on the north-western outskirts of the Ukrainian capital.
The BBC reported that two other journalists were injured in the incident, which was attributed to Russian forces by Kyiv police chief Andriy Nebytov. Renaud's death is the first recorded killing of a foreign journalist during the war.
One of the journalists injured alongside Renaud, photographer Juan Arredondo, reported that they had been spending the day filming refugees fleeing the town that has become a frontline in the Russian assault on Kyiv.
After driving through a checkpoint, Arredondo said guards started shooting at the car the journalists were travelling in, injuring him and killing Renaud.
Time editor-in-chief Edward Felsenthal and president Ian Orefice said: "We are devastated by the loss of Brent Renaud. As an award-winning filmmaker and journalist, Brent tackled the toughest stories around the world often alongside his brother Craig Renaud.
"In recent weeks, Brent was in the region working on a Time Studios project focused on the global refugee crisis. Our hearts are with all of Brent's loved ones. It is essential that journalists are able to safely cover this ongoing invasion and humanitarian crisis in Ukraine."
Ukrainian journalist missing
Ukrainian journalist Oleg Baturin has disappeared in Kakhovka, a city in Kherson region of Ukraine, according to the European Federation of Journalists.
Baturin, a journalist for the Novy Den newspaper, reportedly left his home at 4pm on 12 March planning to meet a friend at a nearby bus station. He promised to return in 20 minutes, but has not been seen since.
It is suspected that Baturin may have been the victim of an alleged kidnapping by Russian forces in the region, according to reports by The Ukrainian Independent Information Agency.
Swiss journalist wounded
Swiss journalist Guillaume Briquet was wounded and hospitalised on Sunday 6 March after Russian soldiers fired on his car marked PRESS. They reportedly confiscated his passport, 3,000 Euros in cash and his laptop, according to Ukraine-based news outlet Hromadske.
Briquet later told Reporters Without Borders: "They were less than 50 metres away. They clearly shot to kill. If I hadn't ducked, I would have been hit. I've been fired on before in other war zones, but I've never seen this. Journalists traveling around the country with no war experience are in mortal danger."
According to RSF, he was injured in the face and arm by glass splinters from his windshield, and bullets came within centimetres of his head.
Jeanne Cavelier, the head of RSF's Eastern Europe and Central Asia desk, said: "As this incident clearly illustrates, reporters in the field are targets for belligerents despite all the rules protecting journalists. They are civilians, who are keeping the world informed about the progress of the fighting. They must be able to work safely.
"We therefore call on all parties to the conflict to immediately commit to protecting journalists in the field in accordance with international law. We also recommend that journalists exercise the utmost caution in the light of the many attacks by Russian commandos sent ahead as scouts."
Alaraby TV journalists under fire
A crew for London-based Arab TV channel Alaraby TV came under fire on Sunday 6 March.
Reporter Adnan Can and cameraman Habib Demirci were shot at in their car in a Kyiv suburb despite the vehicle having a white flag and "press" signs attached to it. The pair then hid with residents while fighting was taking place according to The New Arab, which is part of the same media network.
Cameraman killed in attack on Ukraine TV transmitter
On Tuesday, 1 March, Ukrainian news cameraman Yevhenii Sakun was killed when Russian forces shelled a television tower in Kyiv.
Sakun, 49, had been covering the Russian invasion for the Ukrainian TV station LIVE. Four others are believed to have died in that attack.
According to the Committee to Protect Journalists, TV broadcast towers have been shelled in other Ukrainian cities.
Sky's Stuart Ramsay wounded in ambush
Sky News chief correspondent Stuart Ramsay has revealed how he was badly wounded in an ambush outside Kyiv – one of a number of journalists attacked in Ukraine.
The incident occurred on Monday, 28 February, but only came to light several days later following the escape of his Sky team from the country. He was replaced in Kyiv by Sky News special correspondent Alex Crawford.
Writing in the Daily Mail Ramsay explained how the Sky team's rental Hyundai saloon was hit with up to 1,000 bullets in a targeted attack that continued despite their shouts of "journalist".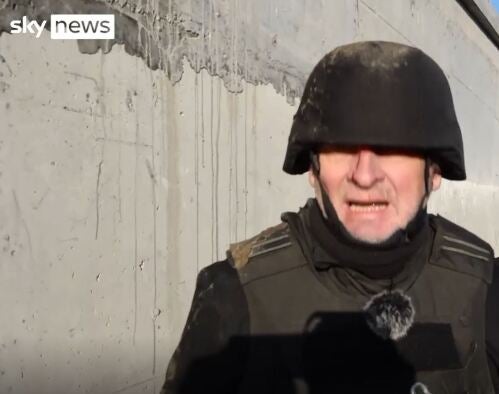 Producer Dominique van Heerden was also in the car as well as cameraman Richie Mockler (who continued filming throughout the attack), producer Martin Vowles and translator Andrii Lytvynenko.
The five managed to scramble away from the car and down a nearby embankment from where they walked to an industrial building.
Ramsay was shot in the upper leg with the bullet wound exiting through his lower back but missing his vital organs.
He said the car was "absolutely shredded" by bullets.
That night the Sky team was rescued by local police, with the local police chief hosting them in his own home
Ramsay believes he was ambushed by a Russian reconnaissance unit.
He said: "The Russians whom we never saw were not fighting a war against uniformed foes in armoured vehicles — but attempting to kill unarmed journalists operating in a standard saloon car in cold blood."
Ramsay said he plans to return to Kyiv when he has recovered to "bear witness to what I fear is an unspeakable looming catastrophe for the brave people of Ukraine".
Danish journalists shot
On 26 February, two journalists from the Danish newspaper Ekstra Bladet were shot while reporting near the eastern Ukrainian city of Ohtyrka.
Unidentified attackers reportedly fired multiple times at reporter Stefan Weichart (who was wounded in the shoulder) and photographer Emil Filtenborg (who was wounded in the legs and back). The pair were clearly identified as journalists on their protective equipment and shouted "press" during the attack. They were able to make their own escape and are expected to recover.
Journalists remain in Ukraine
Hundreds of foreign reporters remain in Kyiv and Ukraine including at least 50 UK journalists.
There is also a large presence of US journalists reporting from Ukraine.
Pictures L-R: PA Wire/Damien Storan and Jemal Countess/Getty Images for Peabody Awards
Email pged@pressgazette.co.uk to point out mistakes, provide story tips or send in a letter for publication on our "Letters Page" blog