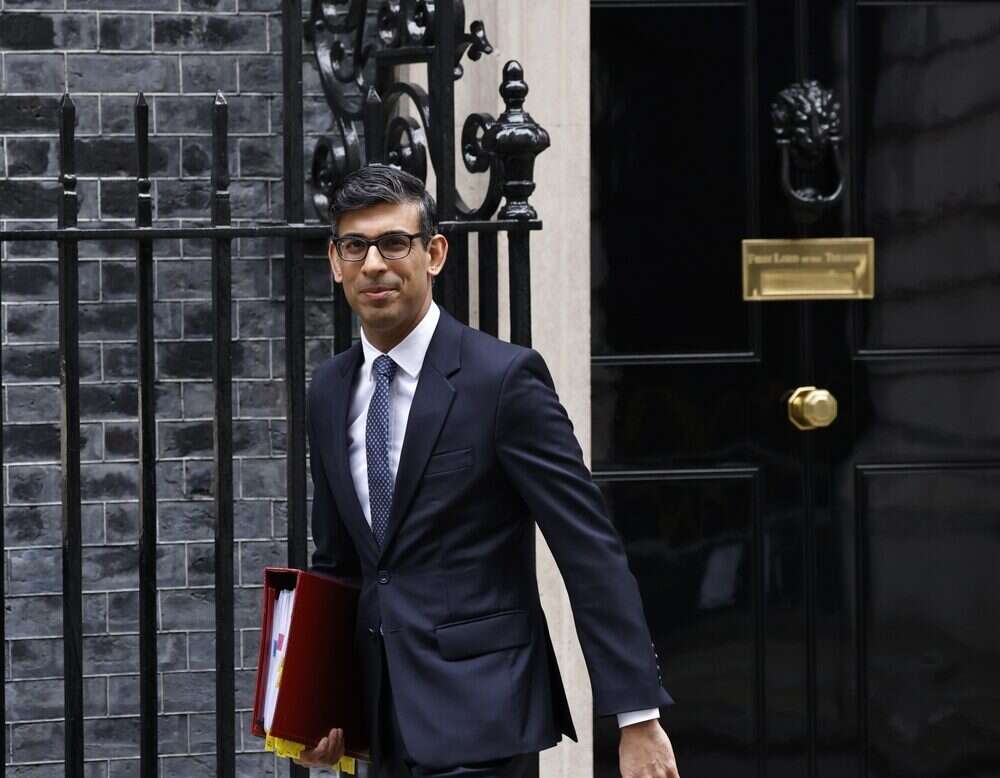 A look ahead at the key events leading the news agenda next week, from the team at Foresight News.
Leading the week
A pivotal week for Rishi Sunak's government sees the Conservative Party gather for what is likely to be the party's final autumn conference before the coming general election. The Tories come into the conference, which kicks off on Sunday (October 1) with speeches from Grant Shapps and James Cleverly, with over its positions on what are sure to be key battlegrounds including migration, taxation and post-net zero U-turn issues like the pro-car announcement that's reportedly due this week.
Jeremy Hunt's speech on Monday (October 2) comes as the Chancellor faces a delicate balancing act over his plans for taxes with the Autumn Statement looming, while Home Secretary Suella Braverman laid the groundwork for her address on Tuesday (October 3) with a keynote in Washington DC that received mixed reviews from party colleagues. While the Prime Minister may be hoping to foster some unity in his closing speech on Wednesday (October 4), a poor performance or bad messaging could see the Conservatives leave Manchester more divided than when they arrived.
Met Police firearms officers have vowed to put down their guns should one of their colleagues be named in court on Wednesday (October 4) during an anonymity hearing for the officer charged with the murder of Chris Kaba. The mitigation team has applied for the officer, who has refused to say his name in court and has been referred to as Officer NX121, to be granted anonymity in the case. Kaba was unarmed when he was shot dead by a firearms officer while driving on 5 September last year, and a subsequent IOPC investigation into the incident found there was a homicide case to answer. Since the charges were announced, hundreds of firearms officers are believed to be considering their positions, with Met Police chief Sir Mark Rowley admitting the force faces difficult choices over its coverage.
The first by-election of the new parliamentary term takes place on Thursday (October 5) when voters in the Glasgow constituency of Rutherglen and Hamilton-West head to the polls in what may serve as a litmus test for the shifting dynamics of Scottish politics. The by-election comes after constituents voted to recall the former SNP MP Margaret Ferrier earlier this year following her suspension from the House of Commons for breaching COVID-19 lockdown regulations in 2020. The Labour Party's candidate, Michael Shanks, will undoubtedly be hoping to capitalise on growing dissatisfaction with the SNP, amid the fallout from Nicola Sturgeon's controversial resignation and police probe into the party's finances. Meanwhile, Sturgeon's successor Humza Yousaf will be pinning his hopes on a narrow victory in the swing seat to keep the Labour Party at bay ahead of next year's general election. The vote count for the by-election takes place overnight, with a result declaration expected on Friday (October 6).
Looking abroad
While the increasingly likely possibility that Saturday night's (30 September) deadline to avert a federal shutdown in the US will pass without an agreement is likely to dominate news next week, there's plenty going on besides the high-stakes standoff over government spending.
Following Tuesday's bombshell ruling from the judge overseeing New York Attorney General Letitia James' case against Donald Trump, finding the former president and his company persistently committed fraud by inflating the value of his assets, the trial is set to get underway on Monday (October 2). While the ruling in favour of James resolves the main claim at stake in the case, the non-jury trial – which Trump failed to delay – will examine several other claims as well as James' request for $250m in damages.
Meanwhile, President Joe Biden's son Hunter is scheduled to appear in federal court in Delaware on Tuesday (October 3) after unsuccessfully seeking to avoid an in-person appearance in his felony gun charges case. Special Counsel David Weiss has also indicated that he intends to file fresh charges against Hunter Biden by today (September 29), following the collapse of a plea deal concerning tax evasion charges.
European leaders will meet in Granada on Thursday (October 5) for the third European Political Community Summit, which features nearly 50 heads of government from across the continent. In what's becoming a running theme of the biannual gatherings, Rishi Sunak will be trying to appease voters and his MPs back home by pushing for migration to top the agenda, sparking a diplomatic row with the Spanish hosts, who reportedly want to focus on artificial intelligence and Ukraine.
The summit also takes place against the backdrop of the conflict in Nagorno-Karabakh following Azerbaijan's military offensive and the announcement yesterday (September 28) that the self-declared ethnic Armenian Republic of Artsakh would cease to exist next year. The Azeri and Armenian leaders are not only due to attend the EPC meeting, but have long been scheduled to participate in five-way talks with the EU, France and Germany on the sidelines to discuss resolving the conflict and normalisation efforts. Following this week's developments, the international community will be looking for immediate action on allowing humanitarian observers into the territory amid Armenian fears of ethnic cleansing.
The winner of this year's Nobel Peace Prize is announced on Friday (October 6) to round off 'Nobel Week', which sees daily announcements of the big prizes in science, economics and literature. The deliberative process is extremely secretive, though we do know that this year there are 351 candidates, of which 259 are individuals and 92 are organisations. It is notoriously hard to predict who will be chosen each year, but Henrik Urdal, the head of the Peace Research Institute Oslo who puts together an annual list of potential winners, has this year included rights activists from Iran, Afghanistan, Ecuador and the Philippines, Myanmar's Ambassador to the UN Kyaw Moe Tun, the ICJ and the Human Rights Data Analysis Group.
Also look out for
October 2
NHS junior doctors and consultants begin three-day joint strike
ASLEF train drivers begin week-long overtime ban
Liz Truss speaks at Great British Growth Rally
BBC Panorama airs hour-long investigation
Ashley Dale murder trial begins
Nobel Physiology/Medicine Prize awarded
Five years ago: Jamal Khashoggi murdered
October 3
Indi Gregory High Court hearing
Covid-19 inquiry Module 2 hearings begin
Paris trial begins for extreme-left members accused of terrorism
Partygate: The True Story airs
Nobel Physics Prize awarded
Champions League group stage continues
October 4
ASLEF train drivers and RMT London underground staff strike
Pope Francis hosts General Assembly of the Synod
Court of Session hears appeal to remove trans women from Gender Representation on Public Boards Act
Nobel Chemistry Prize awarded
Google launches new Pixel phone
October 5
NHS junior doctors and consultants strike ends
Deadline for Ofcom report on Amazon and Microsoft cloud services
NASA Psyche Mission launch
Gillian Keegan addresses Confederation of School Trusts conference
Sentencing of man guilty of treason
Nobel Literature Prize awarded
Cricket World Cup begins
October 6
RMT London Underground staff strike
Anne Longfield gives evidence to the Covid-19 inquiry
RAF Scampton migrant camp legal notice expires
Green Party Autumn Conference
Plaid Cymru Autumn Conference
EU leaders hold informal summit
Women's all-round final at the Gymnastics World Championships
Beckham Netflix documentary released
October 7
Jeremy Corbyn and Mick Lynch attend The World Transformed
Home nations in action at the Rugby World Cup
Reform UK party conference
15 years ago: RBS collapsed
October 8
Angela Rayner speech at Labour Autumn Party Conference
FCA crypto marketing rules take effect
Parliamentary elections in Luxembourg
State elections in Bavaria and Hesse (Germany)
Qatar Grand Prix
Pride of Britain Awards
NFL London: Buffalo Bills v Jacksonville Jaguars
Statistics, reports and results
October 2
IEA quarterly gas market report
OECD Regional Outlook
UK Manufacturing PMI
Nationwide House Price Index
October 3
The Forbes 400
OECD Going for Growth report
OECD Consumer Price Indices
BRC Shop Price Index
Results from: boohoo.com, Greggs
October 4
HMICFRS PEEL inspections of Suffolk Constabulary and Merseyside Police
UK Services PMI
Fortune Most Powerful Women in Business
Freedom on the Net 2023 report
Results from: Tesco
October 5
Annual hate crime statistics for England and Wales
Transport Focus survey on Best Motorway Services 2023
SMMT car sales figures
ORR statistics on rail usage
October 6
Halifax House Price Index
BRC economic briefing
BRC footfall monitor
US unemployment figures
Reserve Bank of India monetary policy decision
FAO Food Price Index
Results from: J D Wetherspoon
Anniversaries and awareness days
October 2
International Day of Non-Violence
World Farm Animals Day
World Habitat Day
National Work-Life Week (to October 6)
Kinship Care Week (to October 6)
Good Money Week (to October 8)
Dyslexia Awareness Week (to October 8)
Free Wills Month begins
October 3
German Day of Unity
10 years ago: Lampedusa shipwreck
October 4
World Animal Day
National Vodka Day
World Space Week (to October 10)
October 5
World Teachers' Day
National Poetry Day
Global James Bond Day
October 6
World Smile Day
World Cerebral Palsy Day
October 7
Vladimir Putin turns 71
World Day for Decent Work
October 8
One month ago: Morocco earthquake
Prisons Week (to October 14)
The news diary is provided in association with Foresight News.

Email pged@pressgazette.co.uk to point out mistakes, provide story tips or send in a letter for publication on our "Letters Page" blog