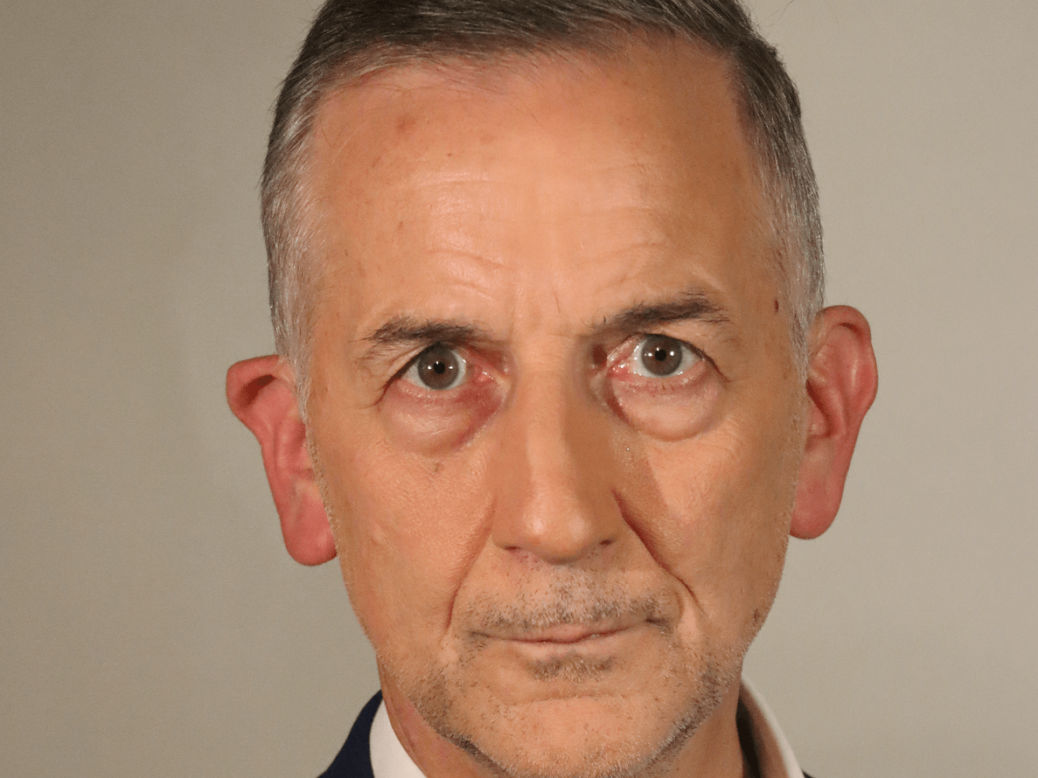 The new chief executive of fact-checking charity Full Fact says he wants to attract more funding by boosting its public profile.
Chris Morris, a long-time BBC correspondent, was announced as the successor to founding chief executive Will Moy on Thursday.
Morris has not run an organisation before but he told Press Gazette: "I have the experience of going on TV and gabbing."
His role, as such, "is to be the public face" of Full Fact alongside a "great senior management team", ensuring they "are prominent enough in what we know is a real battle out there to ensure that people have access to good information…
"Yes, we are branded as the UK's only independent fact-checking charity, but we do quite a lot more than fact-checking."
Between 2017 and 2021 Morris was the first on-screen correspondent for BBC Reality Check, the corporation's fact-checking initiative which now sits within BBC Verify. Prior to that he spent most of his career as a foreign correspondent for the broadcaster.
Morris said his new role will, in a way, be "similar to working in the BBC. You need to know how to balance making a splash and remaining impartial. And actually it can be quite a difficult tightrope to walk sometimes, but that's what we need to do.
"I think we need to generate a bit more bang for our buck. And if we can do that, then we get more people hopefully interested in funding us, we get more people interested in following our campaigns and we have more impact."
In 2021 Full Fact drew approximately 35% of its revenue from Meta and Google. Editor Steve Nowottny told Press Gazette last year the organisation was aiming to diversify its funding streams.
Election leaflets that look like your local newspaper are 'bullshit'
Morris praised his predecessor Moy for doing "an amazing job building [Full Fact] from nothing to what it is today.
"I think we now need to get it into a place where just more people know about it.
"We have 50,000 people who've signed up to our petition to get MPs to correct the record in a better way. Let's make it 500,000."
That petition is part of a campaign by Full Fact to "demand better from our MPs" – parliamentarians who are not ministers are not allowed to correct Hansard, something the fact-checking organisation wants to see changed. Full Fact has kept a lengthy list of the politicians it has found to have made uncorrected false statements since 2022, alongside the length of time since they requested a correction.
In January, that campaign saw Moy grilled by MPs on the DCMS subcommittee on online harms and disinformation, with Labour's Clive Efford accusing Full Fact of "attacking" the political community and portraying them all as liars.
Morris backed the continuation of the campaign, saying: "I think everyone in that room was there because they care about honesty in politics. And if you can't have a robust debate about that, then you've got a problem…
"We should be absolutely unyielding in our position that we expect the highest possible standards from our elected representatives. I don't think it's a bad place to start."
He stressed that Full Fact isn't "picking on you as an individual" when it requests a correction.
"If they were in their family Whatsapp group and said, 'Oh I've heard this is happening', and then it turns out that actually that the person they heard it from got it wrong, they'd probably feel duty-bound to go back into the family Whatsapp group and say: 'Actually don't worry, what I'd heard was wrong.'
"So if you do that for your family Whatsapp group, what's wrong with doing it in public? I think being able to correct yourself in public is actually a sign of strength, not a sign of weakness… And if there are some of them who don't like that scrutiny I think they might be in the wrong job, frankly."
Morris said the upcoming general election will be a priority for Full Fact, noting it could be "the first generative AI election".
However, he seemed more concerned with the skulduggery political parties already engage in during elections. For example, he wanted to make sure that "manifestos are scrutinised properly" and that there is "some sort of proper mechanism so you can't just put whatever you want in a manifesto and not have it called out".
His other focus is advertising around elections, asking "what are the political parties going to commit to do to make sure the way they advertise – particularly in an era when direct online advertising can be so targeted – that the information they're putting out is good information?
"And I'd extend that to election material in general. No more election leaflets that look like your local newspaper. No more graphs that completely miss out on the data you don't like and have the data you do. I mean, it's bullshit."
[Read more: Conservative Party apologises for sending 'Chronicle' fake local papers on Chronicle Week's turf]
'It is amazing how stuff will spread if it isn't stopped'
Not all Full Fact's work focuses on politicians: recent fact checks have asserted that "'Human meat' is not being sold in the UK" and that a "Video showing genetically modified tomato 'swimming' is fake". One last week corrected an erroneous Daily Star report that had said the number of people dying from obesity each year was 2.8 "billion" rather than "million".
Asked whether such claims may be too silly to be worth fact checking, Morris said: "We shouldn't underestimate how information spreads."
Citing the fact checks Full Fact is paid to provide to Facebook, he said that "some of them are things which you might think: 'Well, that's obviously not true.'
"But if it's spreading anyway via Facebook groups and by Whatsapp group… I think it's important not to think: 'Oh that's too obvious to fact check'… It is amazing how stuff will spread if it isn't stopped."
He also argued that it this is "even more important in the world of generative AI" which can produce false information from sources like Hansard if there are inaccuracies allowed to remain there.
But he added: "You don't want to get too po-faced about it.
"I mean, everyone talks about, you know – 'fact checkers are all nerds'. Maybe we need to be a bit more rock and roll at times. But I think the point is that we should not underestimate how what we might think of as [an] obvious thing can spread as bad information."
'Are there people that don't like it in some media circles? Yeah, of course there are'
Fact-checkers have come in for scrutiny from outside Westminster, too. Earlier this year Trump-aligned congressman Matt Gaetz called for an official investigation into media watchdog Newsguard after journalist Matt Taibbi told a House of Representatives subcommittee that it and companies like it were "making lists of people whose opinions, beliefs, associations or sympathies are deemed 'misinformation', 'disinformation' or 'malinformation'".
A search for BBC Verify on X (formerly Twitter), meanwhile, turns up reams of tweets mocking the corporation's transparency efforts or criticising them as Orwellian.
But Morris said "the idea that [fact-checking] doesn't work or it's some sort of stitch-up – I just don't buy that, really. We shouldn't feel defensive about saying we're trying to stand up for good information.
"Are there people that don't like it in some media circles? Yeah, of course there are. I'm happy to debate them about it, frankly.
"But the idea [we're] trying to close down debate I find quite annoying, because it's actually quite the opposite. We're trying to encourage good debate."
'Chris Morris is once again in charge of facts'
Perhaps ironically given his new role, Morris shares his name with an actor arguably most famous as a fake news anchorman in Brass Eye.
"I don't like it, but I have to go along with it," fact-checker Morris said. "Chris Morris is once again in charge of facts."
Morris recalled that for his first foreign correspondent posting he spent two years in Sri Lanka during "pretty intense times – two civil wars going on, didn't really know what I was doing, green as the grass. 
"And I came back for the first time, I walked into the BBC office, and this guy came and someone introduces me, says: 'This is Chris Morris.'
He says: 'I'm a massive fan, brilliant work!'
"Thought I'd really made an impact. Little did I know that while I'd been away this new series had begun with someone with the same name…
"I was thrilled for at least 30 seconds that my ground-breaking work had had such global impact."
Email pged@pressgazette.co.uk to point out mistakes, provide story tips or send in a letter for publication on our "Letters Page" blog