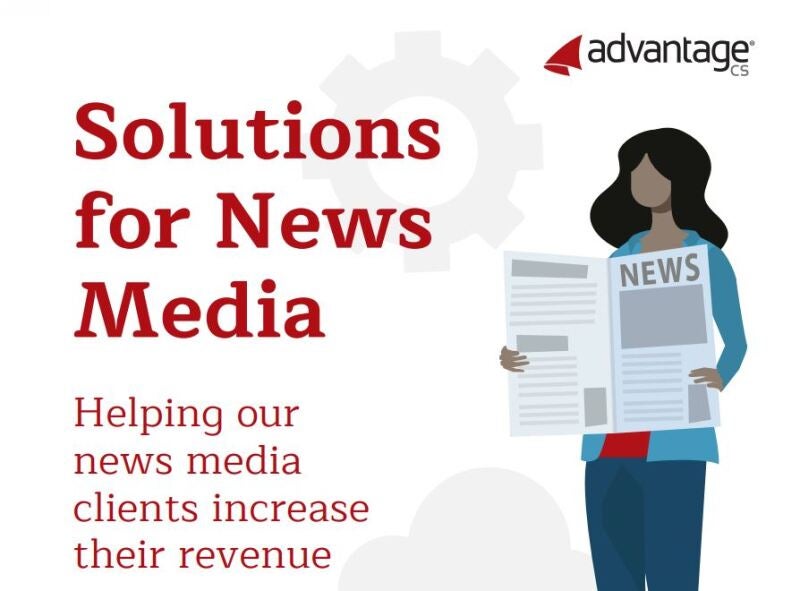 Advantage solutions for news media have developed and evolved into robust,  global solutions for managing subscriptions—print, digital, and bundles. These solutions include a wide array of features supporting business initiatives and goals: entitlement management, delivery flexibility, payments and payment plans, local editions, premiums, and more.
As the revenue mix of advertising and subscriptions has changed over the last decade for news media publishers, AdvantageCS has worked closely with our clients to ensure they have the software capabilities needed to support publishers as they develop products for their audiences across many channels.
This white paper explains how Advantage can help news media clients increase revenue.