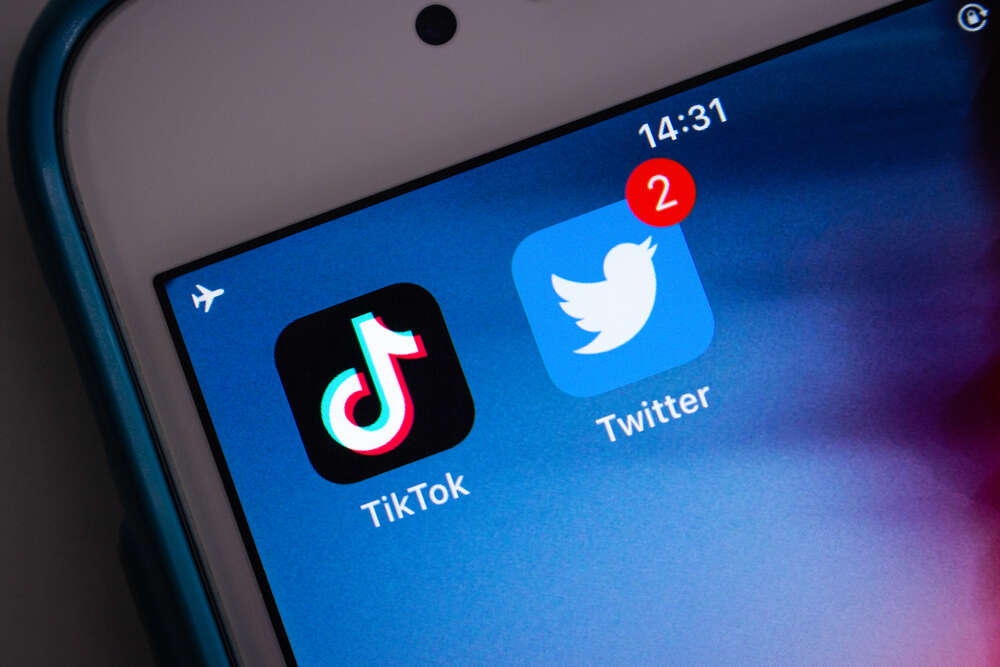 Facebook continues to decline in importance for news, while video formats on platforms such as Tiktok, Instagram and Youtube are becoming more influential, according to the 2023 Digital News Report.
The report by the Reuters Institute for the Study of Journalism found that although Google and Facebook continue to play a large role in news access, the dominance of the so-called "duopoly" is becoming "a little less concentrated" in some markets with the emergence of other platforms.
While Facebook retained its position as the most important social network for news with 28% of people saying they had used it for this purpose in the previous week, its role has declined sharply since 2016 when 42% of people reported that they accessed news on the Meta-owned network on average across 12 markets.
The report linked Facebook's declining importance in news to the growing popularity of video-based networks like Youtube and Tiktok and Meta's deliberate turn away from news.
The company has reduced the amount of news content people see in their Facebook feeds and has cut back on payments to publishers and Facebook's role as a driver of traffic to news websites has fallen significantly. Analysis by Press Gazette found that Facebook accounted for 11% of external referrals for 1,350 publishers in April 2023 compared to 27% at the start of 2018.
The use of Facebook for any purpose has also declined falling to 57%, down eight percentage points from 2017. Instagram, Tiktok and Telegram meanwhile were the only networks to grow in the past year, while Twitter's reach was unchanged at 22%.
The decline in interest in Facebook has been particularly marked among Gen Z (aged 18 to 24), among whom Tiktok has overtaken Snapchat and Instagram in popularity. Just under half of 18 to 24s said that they used Tiktok for any purpose, while 20% used it for news. These apps found the report "require more investment in bespoke content and offer fewer opportunities to post links."
As social media as an entry point to news has continued to grow, the number of people accessing news directly from news websites and apps is falling. Across 46 markets included in the study, 22% of people in 2023 said that their main way of accessing news was via a news website or app, down from 32% in 2018.
Over four in ten (43%) of people across all markets said that they accessed news via social media, compared to 18% in 2015.
The shift is mostly down to the changing news consumption habits of news consumers aged 18 to 24 who have grown up with social media. In the UK, the share of over 35s who access news directly from news brands has remained fairly static at 52% in 2023 and 2015, while 18 to 24s are increasingly less likely to use a news website or app, down from 53% to 24% in the same period, reflecting a new cohort of "social natives" entering this age bracket.
Reuters Institute director Rasmus Nielsen said: "Younger generations increasingly eschew direct discovery for all but the most appealing brands. They have little interest in many conventional news offers oriented towards older generations' habits, interests, and values, and instead embrace the more personality-based, participatory, and personalised options offered by social media, often looking beyond legacy platforms to new entrants (many of whom drive few referrals to media organisations and do not prioritise news)."
The report said that "the problems publishers face in engaging young audiences is only going to get harder over time".
As a result of the shift to visual networks, personalities, influencers, and ordinary people have taken on an increasingly important role in conversations around news. Mainstream journalists and news brands, however, remain more prominent in conversations about news on Twitter and Facebook.
The report also found that different topics work better on different platforms with Twitter users more likely to want to see hard news compared to Tiktok and Instagram where users were somewhat more likely to be looking for lighter takes on news subjects.
The study also looked at the role of algorithms used by social networks and search engines in selecting news that is shown to users. Just 30% of respondents said that having stories selected for them on the basis of what they had clicked on before was a good way to get news. Fewer people (27%), however, preferred to have their news chosen by editors or journalists.
As a result, 65% of users under 35 and 55% of people over 35 have tried to improve what is shown in their newsfeeds by muting, blocking or changing other settings in an attempt to make their feed less unreliable and to display a greater diversity of views.
Partly linked to the rise in social networks for news, the study also found that more people are concerned about misinformation and fake news. Some 64% of people who mainly use social media as a source of news worried about this compared to 50% of people who did not use social networks.
Elsewhere the report found that consumption of traditional media, such as TV and print, continues to decline in most markets, while online and social consumption are failing to make up the gap.
In the UK, 52% of people said they use TV to access news, down from 79% in 2013, while use of print fell from 59% to 14% in the same period.
Email pged@pressgazette.co.uk to point out mistakes, provide story tips or send in a letter for publication on our "Letters Page" blog