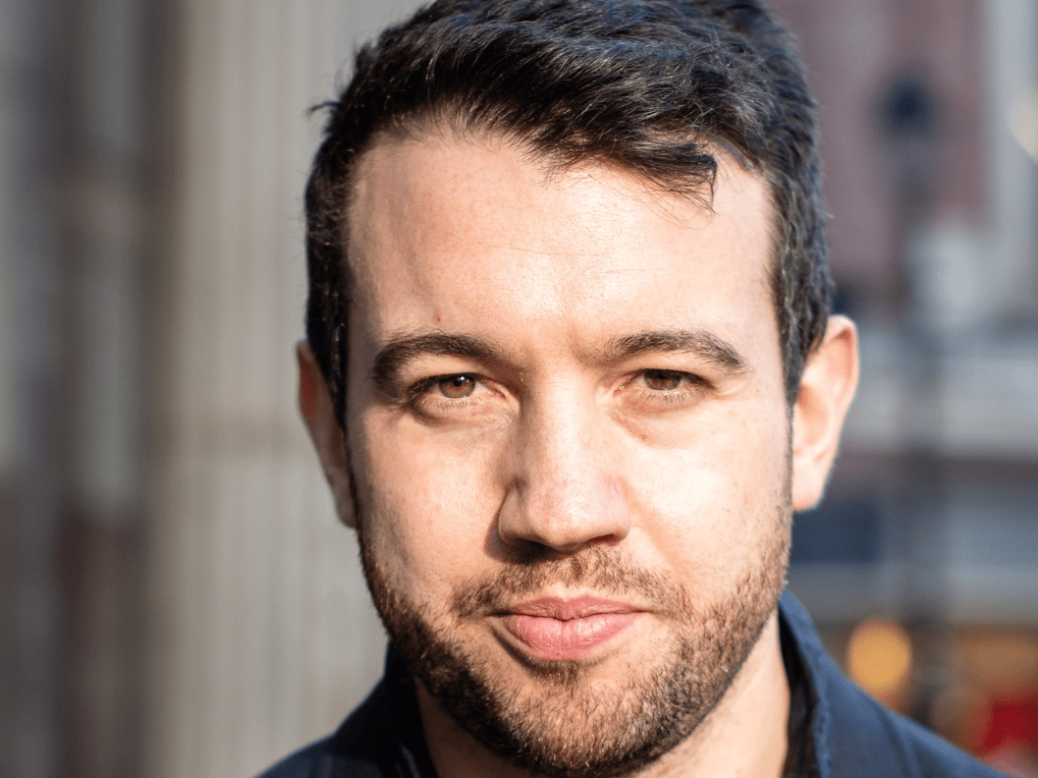 The Birmingham Dispatch, the fourth launch from Manchester Mill publisher Mill Media, hopes to target readers "alienated" by Reach in the Midlands city, company founder Joshi Herrmann has said.
Funded by fresh investment and set to launch on 1 November under the editorship of former Birmingham Mail Local Democracy Reporter Kate Knowles, The Dispatch describes itself as "Birmingham's new quality newspaper".
Like fellow Mill Media titles Manchester Mill, Liverpool Post and Sheffield Tribune, The Dispatch will be hosted on newsletter platform Substack and publish a mix of paid and free journalism.
A paid subscription to The Dispatch costs £8 a month or £80 for a year. Herrmann told Press Gazette on Tuesday that Mill Media now has 5,500 paying subscribers across its first three titles and 75,000 people receiving its free emails, with ten staff on the payroll and its first commercial employee set to join soon.
The Post, Tribune and Mill all now have at least two reporters each on staff, which Herrmann said had made "a real difference… the more journalists you can get on the job, the more time everyone has to work on stuff".
[Read more: Leading media figures invest £350,000 in local news start-up The Mill]
Investment made Birmingham Dispatch launch possible
Herrmann said Mill Media had been "thinking about starting a title in Birmingham for about two years now".
The idea was first pitched by Anne Forster, who is an early Mill member living in the West Midlands, but gained momentum at the start of 2023 when the Dispatch's now-editor Knowles reached out to Herrmann.
"I basically said to her we can do it once we've raised a bit of money, but we weren't able to afford it until then," Herrmann said.
At the end of August the start-up announced it had received £350,000 in investment from figures including CNN chief executive Sir Mark Thompson, Axios publisher Nicholas Johnston and Snap Inc global strategy director David Rosenberg.
Herrmann said Mill Media had seen "a really, really strong six months", culminating in September when the investment news helped the company to its strongest-ever month, adding 400 paying subscribers. The Tribune is currently breaking even, he said, with The Post "well on the way" and The Mill "healthily profitable".
Asked if he had heard much from his investors about the new launch, Herrmann said they didn't have much day-to-day involvement but "I'm sure they'd be excited about it…
"They knew that when they invested, a big part of the reason was to allow us to bring journalists like Kate on board and launch new titles."
Whereas the other Mill Media titles now typically publish four times a week, Herrmann said The Dispatch will probably start at two stories weekly.
In the meantime reporters from across the stable will help the new title get off the ground. As Herrmann spoke to Press Gazette, Liverpool Post reporter Abi Whistance was in her home town of Wolverhampton to write about a boxing club for The Dispatch, and The Sheffield Tribune's Daniel Timms was due to travel down to Birmingham on Wednesday for a data story.
[Read more: Manchester Mill celebrates local press paywall profitability]
'It would be much harder to do what we're doing' without Reach plc
The enthusiasm of Forster and Knowles were not the only factors that brought Mill Media to Birmingham.
Herrmann said: "To be honest, one of the things that makes Birmingham attractive to launch a new title in is that the main newspaper is owned by Reach. Because we know – from Manchester, from Liverpool – that loads of people really hate having a local newspaper that's Reach."
He said that the publishing giant's local news sites were "unreadable", arguing they "dilute out" local journalism with content from elsewhere in the country, and claimed "it would be much harder to do what we're doing" if they were competing with titles that had not "alienated" their readership.
Reach's chief digital publisher David Higgerson has previously argued there is "precious little evidence that the public at large are actively pursuing public interest journalism, on a scale and frequency which would sustain it on its own for the long-term". Maria Breslin, the editor of Reach title the Liverpool Echo, has characterised accusations of "clickbait" at Reach websites as snobbery.
Hitting the ground running
Herrmann said Mill Media did not plan to launch in any other locations "imminently".
"Most of the time, I think it's just: if the right person comes along, in the right city and we felt like we had the time to do it, we would be interested."
He said he "would love people to come forward", and often does hear from journalists around the country, but they would need someone at "the right point in their career, who really believes in what we're doing and has great ideas and a specific city in mind…
"We've just expanded in a big way, by a lot – for a tiny company to launch our fourth title is a hell of a lot of work. We're not going to make our lives even more difficult by launching another one at Christmas time."
In the meantime, Herrmann said The Dispatch has received "hundreds" of email sign-ups since its launch was announced on Sunday.
He said: "When I first started The Tribune, which was our second one – it's not like I had that much wind behind my back…
"This time we've already got loads of people getting in touch who want to write for us. We've already got about five freelance pieces commissioned from writers."
"I'm not saying it's going to be easier," he added, but this time "there are lots of people who want to be involved in the beginning."
Email pged@pressgazette.co.uk to point out mistakes, provide story tips or send in a letter for publication on our "Letters Page" blog