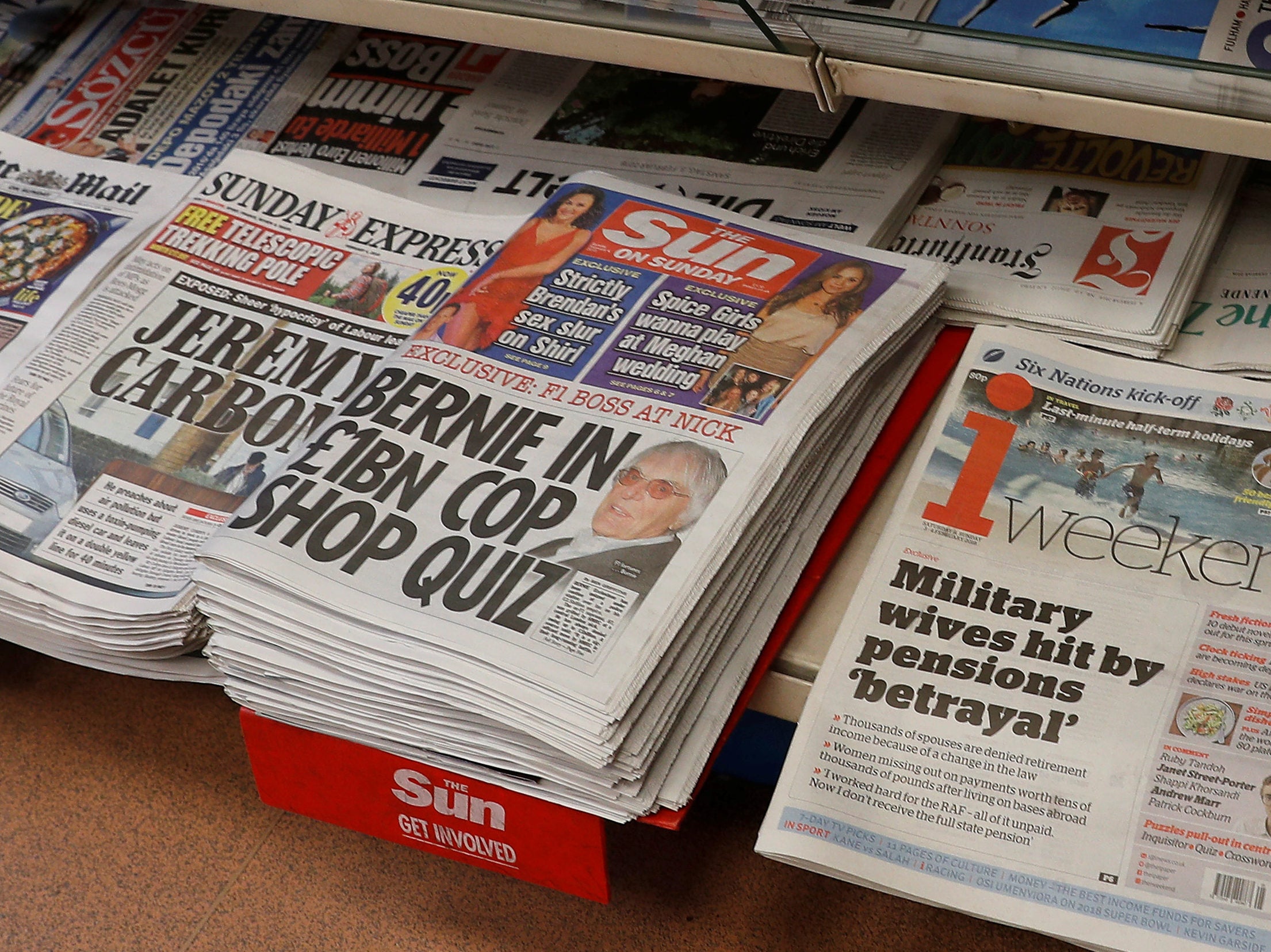 The Sun is the most read newsbrand in the UK, figures from the UK's new readership measurement standard for the news publishing industry have shown.
Britain's best-selling newspaper has the highest "total brand reach" at 33.3m monthly readers (including the Sun on Sunday), according to data from the Published Audience Measurement Company.
Pamco has replaced the National Readership Survey and is able to offer publishers greater insight into their digital audiences across all platforms.
See full Pamco figures below
Close behind the Sun titles is the Daily Mail and Mail on Sunday with a total brand reach of 31.2m monthly readers combined.
Within each audience category – print, phone (mobile), tablet and desktop – The Sun dominates on mobile with 23.8m readers a month. But, it is the Mail titles that lead on tablet, with 4.8m readers a month.
On desktop, the Guardian titles are the most read, with 8.7m readers a month, while in print the free Metro newspaper is the most read with a reach of 10.5m readers a month.
Among paid-for print titles, Scottish newspaper The National has the highest reach, followed by The Sun.
By category, print has the highest total monthly reach across all newsbrands included in the survey at 71.9m.
But, when combined, digital reaches well over 200m readers a month. Tablet has the smallest total monthly reach at 30.4m readers.
According to Pamco, 41.3m people read newsbrands every week.
Pamco monthly reach for 2017 (including Comscore data from November) in millions:
| | | | | | |
| --- | --- | --- | --- | --- | --- |
| Newsbrand | Total Brand Reach | Phone (mobile) | Tablet | Desktop | Print |
| Sun + Sun on Sunday | 33,322 | 23,862 | 4,269 | 4,556 | 9,860 |
| Daily Mail + Mail on Sunday | 31,215 | 19,760 | 4,882 | 6,626 | 8,966 |
| Daily Mirror + Sunday Mirror + Sunday People | 27,122 | 19,001 | 3,587 | 3,858 | 5,612 |
| Guardian + The Observer | 24,823 | 15,969 | 3,265 | 8,728 | 4,255 |
| Telegraph + Sunday Telegraph | 23,692 | 14,674 | 3,526 | 7,087 | 3,893 |
| Metro | 20,749 | 11,229 | 1,349 | 2,420 | 10,518 |
| The Independent | 20,532 | 14,849 | 2,949 | 5,282 | 0 |
| Daily Express + Sunday Express | 13,939 | 6,459 | 2,735 | 4,283 | 2,822 |
| Evening Standard | 13,535 | 8,357 | 1,196 | 2,196 | 4,859 |
| The National | 10,042 | 0 | 0 | 0 | 10,042 |
| The Times + The Sunday Times | 8,123 | 2,556 | 512 | 1,236 | 5,417 |
| Daily Star + Daily Star Sunday | 7,341 | 3,450 | 967 | 1,188 | 2,447 |
| Daily Record + Sunday Mail | 5,588 | 4,033 | 532 | 490 | 1,147 |
| The Scotsman + Scotland on Sunday | 1,936 | 1,117 | 264 | 421 | 342 |
| The Herald | 1,496 | 831 | 146 | 325 | 399 |
| The Yorkshire Post | 1,138 | 571 | 112 | 209 | 330 |
| Sunday Post | 717 | 113 | 26 | 45 | 554 |
| The Courier (Dundee) | 662 | 324 | 54 | 111 | 254 |
| The Press and Journal | 568 | 252 | 48 | 85 | 230 |
| | Total: | 147,407 | 30,419 | 49,146 | 71,947 |
Picture: Reuters/Peter Nicholls
Email pged@pressgazette.co.uk to point out mistakes, provide story tips or send in a letter for publication on our "Letters Page" blog