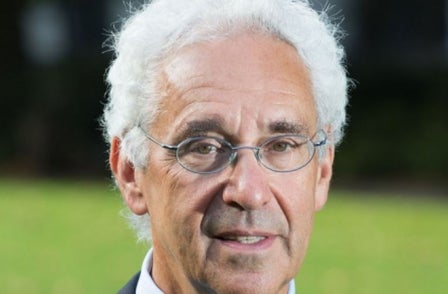 Chairman of the Independent Press Standards Organisation Sir Alan Moses claims the regulator is not "toothless" as it passes two years without issuing a single fine.
Speaking on Radio 4's World At One today, Moses (pictured) said IPSO had brought in new standards of press regulation for the newspapers it adjudicates, which include the majority of national and local titles.
He said: "I think every day that we work imposing powers that we have and enforcing obligations that those who have joined us – which is most of the newspapers – must submit to and every day we are requiring them to comply with our requests, deal with complaints and when we uphold a complaint, forcing them – forcing them, it's the first time that's ever been done – to publish in the words that we choose.
"That's not toothless."
Moses was later forced to defend the regulator's record as he appeared before members of the Commons Culture, Media, and Sport Committee.
SNP MP and former journalist John Nicolson said IPSO was not able to deliver in key areas, the Press Association reported. "I have a sense of slight gloom hanging over your evidence," he said.
"Because, to summarise, you've said that you've issued no fines at all; almost no one is phoning your whistle-blower helpline; you've never made an order for equal prominence of headlines, regardless of the story since you were established – and all of this just creates a sense of slight toothlessness.
"You've given evidence that suggests you are not able to deliver in key areas, for whatever reason, not least that people don't often know who you are," the MP said.
Moses insisted IPSO was doing its job as a watchdog.
He told MPs: "I do believe that we really do have teeth, in the sense that what we do, namely, the dictation to the newspapers when they are in breach of what they have to do about it in their newspaper, the words they have to use, for the first time, actually telling an editor 'you must put this in your newspaper in that space' is something that I think that they resist.
"We know that they resist it. They really dislike it. It really hurts them. I don't regard that as toothless at all, I regard that as really important."
Speaking on the radio, the former High Court judge blamed media coverage of the regulator at the time of its launch that boasted of "million-pound fines" for giving the impression IPSO was lax for not having issued one.
"The fact that we have that most extreme of powers available, which is something that we think about and which we will use when it's appropriate to do so," he said.
"You cannot judge a regulator merely by the fact that is has failed to flex its muscles for the sake of flexing its muscles."
IPSO has never forced a newspaper under its regulation to issue an apology. Instead, newspapers found to have breached the Editor's Code of Practice must reproduce its adjudications.
"We've taken the view and I still take the view – there are other members of the committee who take a different view – that a forced apology is no apology at all," he said.
"What matters is that they see the correction in the terms that we dictate that makes it quite clear in what respects the particular newspaper has broken the editor's code."
Moses said "tiny print" corrections no longer existed ("a complete canard") and that there had been 18 "dictated front-page corrections" since IPSO was founded, an industry first.
He said: "Of course there's criticism they're not of equal prominence … what we have decided is to force publications so that nobody can be in any ignorance of the respects in which the code has been broken."
Moses said he thought IPSO had "enough powers" to regulate the press adding: "Of course we're subject for criticism of not exercising them sufficiently and strongly so that the complainant that loses is inevitably disappointed and the complainant that wins is delighted with the way we're working.
"We're always going to be subjected to criticism, we're always going to be accused of not doing enough, or on the other and of doing too much, and that's how it ought to be."
In June, IPSO boosted its hotline for journalists who feel pressured to act unethically to a 24-hour service
Last month, most national newspaper publishers signed up to a new voluntary arbitration system run by IPSO aimed at reducing the cost of settling libel disputes,  one of the key recommendations set out in the Leveson report of November 2012.
Email pged@pressgazette.co.uk to point out mistakes, provide story tips or send in a letter for publication on our "Letters Page" blog