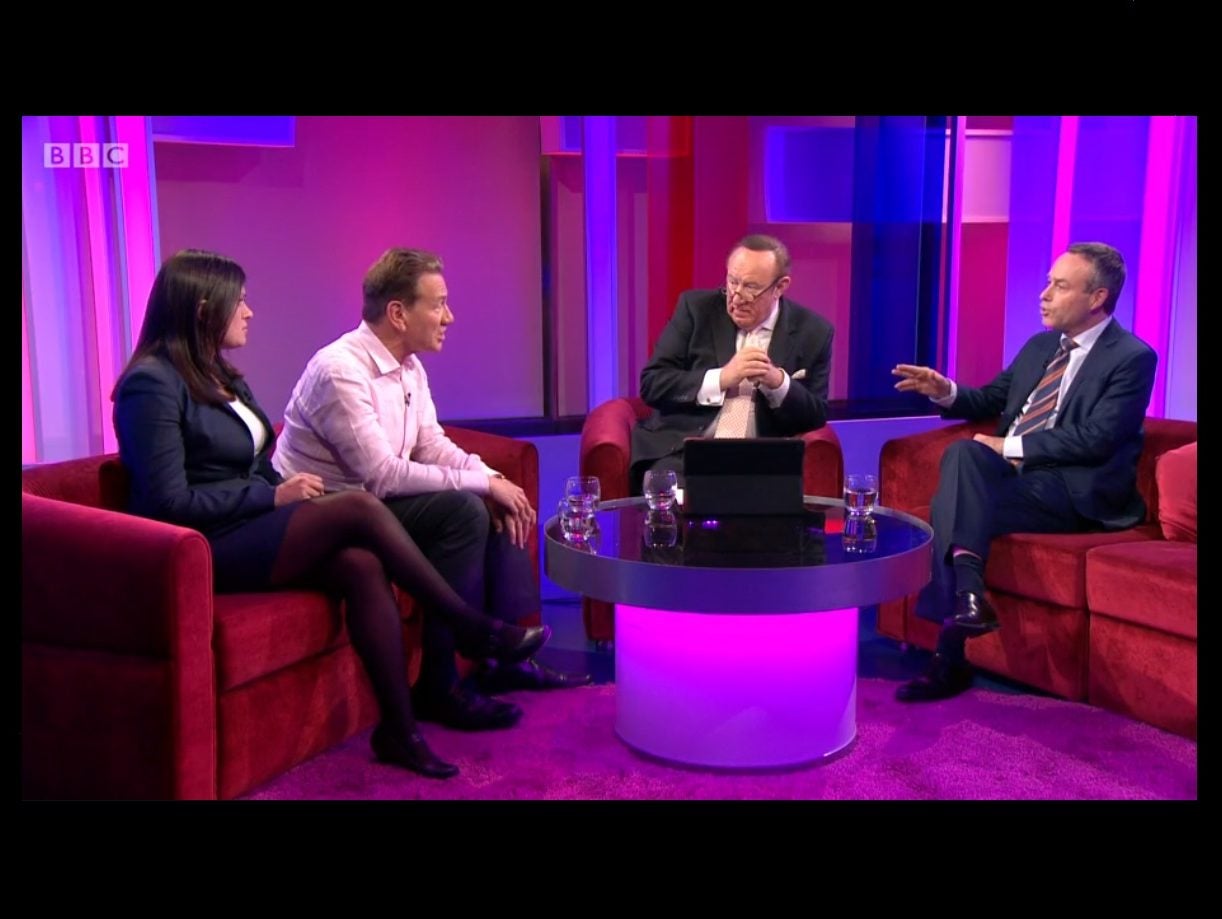 Financial Times editor Lionel Barber was forced to fend off claims his paper is the "Daily Remainer" in a TV row over the paper's Brexit bill coverage, as the Mail also laid into the pro-EU title.
Appearing on BBC's This Week last night, Barber was accused of going against Britain's national interest over the FT's story this week in which it claimed the cost of Brexit to Britain could total up to €100bn.
Tory government minister Michael Portillo said: "I think it's really depressing that a British newspaper has decided on this already… You've already settled your point of view, Britain has to pay."
Barber replied: "Do you know what we do? We don't carry flags around when we're reporting… for the FT. What we do is report the facts."
See the full exchange below
The Daily Mail also attacked the FT, and the BBC, in a leader column yesterday, calling the broadsheet "the EU's slavish devotees".
The pro-Leave paper said: "Plucking figures from the air, [the FT's] Brussels correspondent opined that 'new demands driven by France and Germany' would increase our 'upfront' Brexit bill to some £85 billion.
"As any child should be able to see, such figures carry no authority whatever.
"With the EU's accounts in chaotic disarray — so much so that auditors have refused to sign them off for almost 20 years — it is sheer fantasy to pretend anyone can say with certainty who owes what to whom.
"Indeed, isn't there a powerful case for arguing that the EU should be handing us a massive cheque to repay our investments, subsidies and loans?
"Yet extraordinarily, the FT's figures were widely quoted — not least by the BBC — as if they had some basis in fact.
"The clear message from our national broadcaster was that we should all be trembling in our boots at the prospect of being served with a crippling bill."
The FT said it had no further comment.
In a leader column earlier this week, the paper said: "One rotten dinner must not poison Brexit talks."
The full exchange between Barber and Portillo on BBC's This Week was as follows:
Portillo: "I think it's really depressing that a British newspaper has decided on this already, that a British newspaper has decided –
Barber: "We haven't."
Portillo: "What do you mean you haven't? You've just said it 12 times: 'we have to pay, we have to pay, we have these obligations'. You're meant to be a British newspaper, where's the national interest in all of this?"
Barber: "Is that what our job is?"
Portillo: "Well you clearly don't think it is. You've already settled your point of view, Britain has to pay."
Barber: "We're an international newspaper. We don't carry water –
Portillo: "Well that is not the position of the British government or the British people."
Barber: "So there's no liability whatsoever, is that what you're saying Michael?"
Portillo: "I don't accept one yet."
Barber: "Do you know what we do? We don't carry flags around when we're reporting for the BBC – for the FT. What we do is report the facts."
Portillo: "No you don't. You are the Daily Remainer."
Barber: "No, actually, read our editorial Michael."
Portillo: "I read your newspaper. You actually exclude pro-Brexit copy."
Barber: "That is a complete distortion of our editorial on Remain. That is not correct, you should withdraw that."
Email pged@pressgazette.co.uk to point out mistakes, provide story tips or send in a letter for publication on our "Letters Page" blog