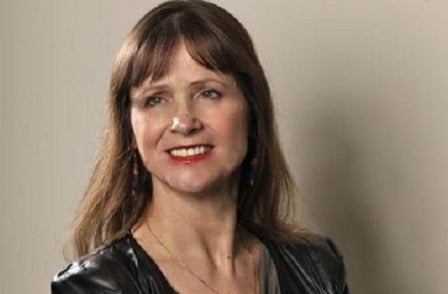 Fleet Street is to lose its last religious affairs correspondent next week when Ruth Gledhill leaves The Times.
Gledhill has confirmed her position is being made redundant as she leaves the paper after 27 years.
The Daily Telegraph has a social and religious affairs editor, John Bingham, but Gledhill is believed to be the last full-time UK national newspaper reporter dedicated to covering religion.
Meanwhile, Caroline Wyatt was appointed as the BBC News's religious affairs correspondent after seven years working as a defence correspondent for the corporation last week. She replaces Robert Pigott, who is moving to become a BBC news correspondent.
Gledhill's departure was revealed in this week's edition of The Tablet, the Catholic weekly newspaper.
Speaking to Press Gazette, Gledhill, 54, praised The Times for keeping a religious affairs correspondent position for longer than any other newspaper.
"I'll admit it was a shock when I was told, but then again I am the last one left," she said. "So I did feel the post was probably vulnerable in the present climate…
"I admire The Times for keeping me as long as they have. I think that's been a good thing and valuable thing they've done.
"We're still going to take religion very seriously. It's not that we're sidelining religion…I don't believe we are."
Gledhill added: "When I started the job I was asked to take religion out of the sanctuary, and into the general news arena. And in a way you could say it's a sign of my success that now my job has been made redundant because it's so much a part of general news now.
"Every specialism has a religious element. Whether it's crime or social affairs or law, religion comes into all of them, but you don't get many religious stories that are just religion.
"So it makes sense that it gets done by the general news reporters or the other specialists as it comes up."
Gledhill said the fact Fleet Street no longer has a dedicated religious affairs correspondent is not a sign that the subject has become less important.
"I can see why people might say that but I would say that's not the case. It's a sign that religion has become a part of the mainstream," Gledhill said.
"So I would defend the company's decision to do this. We all know what it's like for newspapers at the moment, in this new world. And cuts have to be made."
Gledhill was offered the opportunity to apply for other jobs on the paper, but decided to take redundancy and is now planning on doing an MA in digital journalism. She hopes to work in PR for a not-for-profit organisation or as a journalism lecturer.
A Times spokesman said: "Ruth has made a valuable and important contribution to The Times over the course of her 27-years with the paper. We are grateful for her hard work and dedication, and wish Ruth good luck with her future plans."  
Clifford Longley, Gledhill's predecessor on The Times, was less forgiving of Fleet Street for no longer having a dedicated religious affairs correspondent.
He suggested in a column for The Tablet that the national press is prepared to risk "making a mess of the coverage of religion… because the subject doesn't matter any more".
"In a subject of considerable misunderstanding, expertise is no longer, by and large, thought necessary," he wrote.
He suggested that the job of a special correspondent now is to "fit the facts into the given picture" of the newsdesk.
He wrote: "So stories are routinely spun, and the spin is predetermined by the outlook of the newspaper in question. Stories about churches being unfriendly to gays will generally make it into The Guardian; stories about church leaders protesting at poverty will generally not make it into The Times. (I am happy to report that both kinds will continue to make it into The Daily Telegraph.)
"But this is about the erosion of the values of the media, about opinion intruding into the selection and reporting of news, and about the projection of 'attitude' as key to that paper's identity and therefore its appeal to readers.
"It is not about the search for truth, and having found it, reporting it without fear or favour. It is about survival in a ruthless, competitive market. I am not quite convinced, on those terms that survival is deserved."
Email pged@pressgazette.co.uk to point out mistakes, provide story tips or send in a letter for publication on our "Letters Page" blog