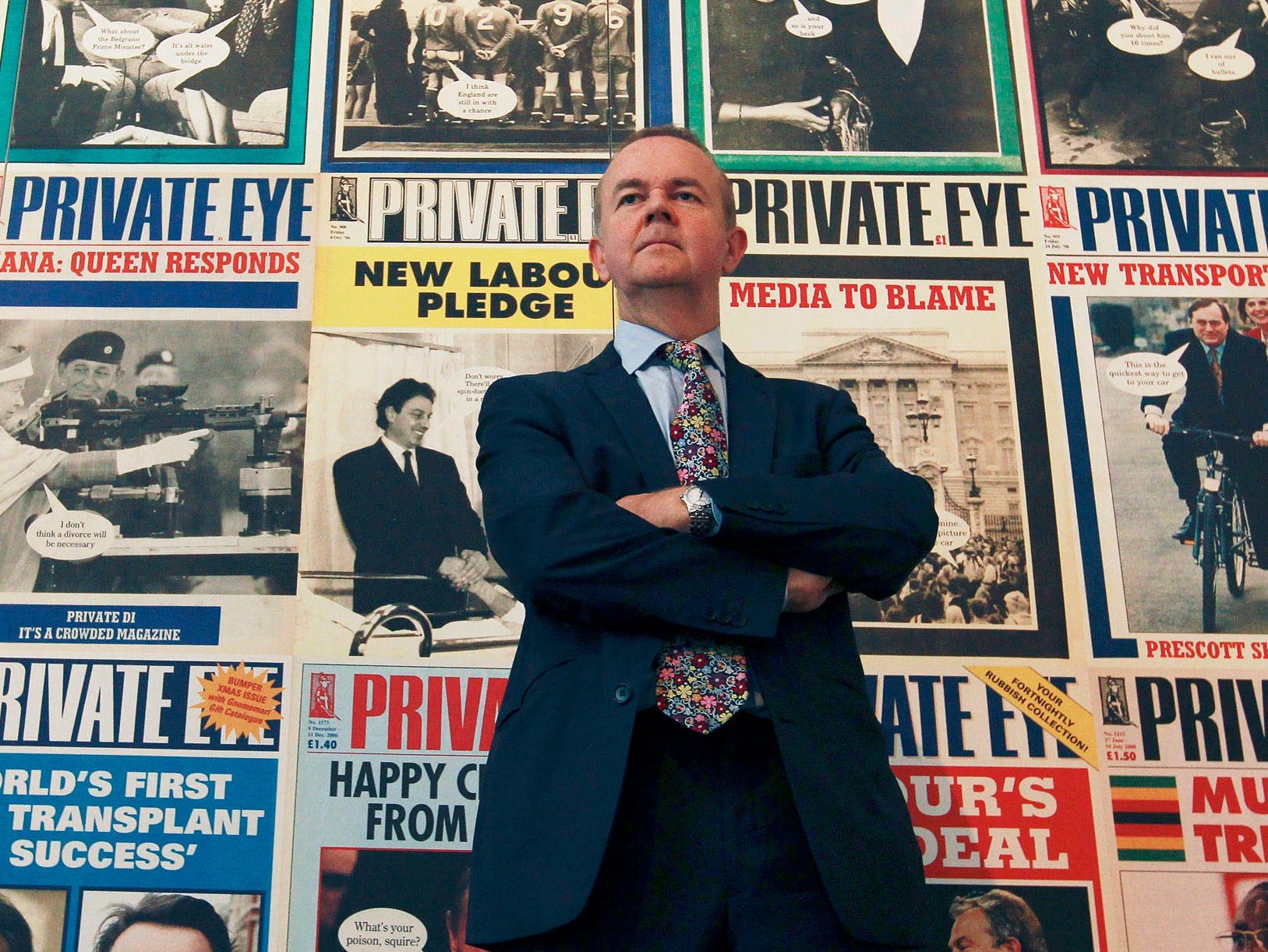 Private Eye hit its biggest ever print circulation in the second half of 2016 – up 9 per cent year on year, according to ABC.
The title has also revealed that the 2016 Christmas issue achieved the biggest sale in the title's 55-year history,  287,334 copies.
The circulation period followed the UK vote in favour of Brexit and coincided with Trump's inauguration as US president.
Ian Hislop, who has been editor of Private Eye for 30 years, said both issues were probably a factor in the title's success.
He told Press Gazette: "This is our biggest sale ever, which is quite something given that print is meant to be dead."
He added (possibly in light of the current vogue for 'fake news': "Our sales are real, we are not making these figures up. This is a record."
Asked why he thinks Private Eye is doing so well, he said: "It's obviously to do with Brexit and Trump and people thinking where can I find something that might be true and something that might be funny.
"People say you can't do satire any more because of Trump. I think people are saying: 'Can we have some?'"
He added: "We have put in more pages of journalism and there are more pages of cartoons in the paper [45 cartoons per edition]  and it's a great outlet for quite an old skill which is drawing and coming up with a joke."
He said there has been no extra marketing. The circulation is 99.9 per cent actively purchased.
Asked whether Private Eye can offer any lessons to the embattled national newspaper industry, which is seeing across the board circulation decline, he said: "I know we are niche and we are fortnightly but it is about having confidence in the reading public. I do think if people will pay £2.50 for a cup of coffee then they will pay [£1.80] for a copy of the Eye."
The Private Eye website provides tasters of the magazine's content, but most is only available to print buyers.
Hislop said: "Lots of things you read in the Eye are better for being in print which offers that mix and combination of stuff. You can't do that online. In print you can go from a joke to a serious story about historic sex abuse involving Ted Heath. What we present is the whole package so readers get it all."
In a press release Private Eye quoted Hislop saying: "More people buy Private Eye than attended Trump's inauguration. Fact. Possibly." It said he added: "Can I have a knighthood please?"
Under notes to editors the release said: "Private Eye magazine is printed on White Paper, contains more than 50 Articles and was triggered in 1961."
Other current affairs magazines also performed will in the second half 2016 according to ABC.
The Week and The Economist both grew their circulations year on year to 206,251 and 235,670 respectively.
The New Statesman grew 5.3 per cent year on year to 34,025 and The Spectator grew 15.2 per cent to 82,585.
Mag ABCs for second half of 2016 (current affairs titles):
(Avg combined print and digital edition sale, year on year change and percentage actively purchased in UK and Ireland)
| | | | |
| --- | --- | --- | --- |
| Title | Total | YoY% | UK ROI AP% |
| Private Eye | 250,204 | 8.9 | 99.8 |
| The Economist –  United Kingdom Edition | 235,670 | 0.1 | 96 |
| The Week | 206,251 | 1 | 75 |
| BBC History Magazine | 97,550 | 0 | 98.5 |
| Time Magazine – British Isles (BI) | 92,405 | -11.7 | 77.7 |
| Fortune Magazine – Europe | 86,442 | -8 | 74.5 |
| The Spectator excluding Australia | 82,585 | 15.2 | 88.1 |
| New Scientist – Worldwide Sales   Excluding Australasia & US/Canada | 81,156 | -0.1 | 99.4 |
| Monocle | 80,251 | 0.1 | 95.1 |
| MoneyWeek | 46,498 | 2.1 | 98.9 |
| The Oldie | 45,612 | -1.7 | 95.7 |
| New Statesman | 34,025 | 5.3 | 68.5 |
| Prospect | 32,697 | 1.8 | 65.6 |
| Investors Chronicle | 30,935 | -2.1 | 99.4 |
| BBC Sky at Night | 23,453 | -4.6 | 98 |
| What Investment | 7,240 | 2.2 | 99.3 |
Email pged@pressgazette.co.uk to point out mistakes, provide story tips or send in a letter for publication on our "Letters Page" blog