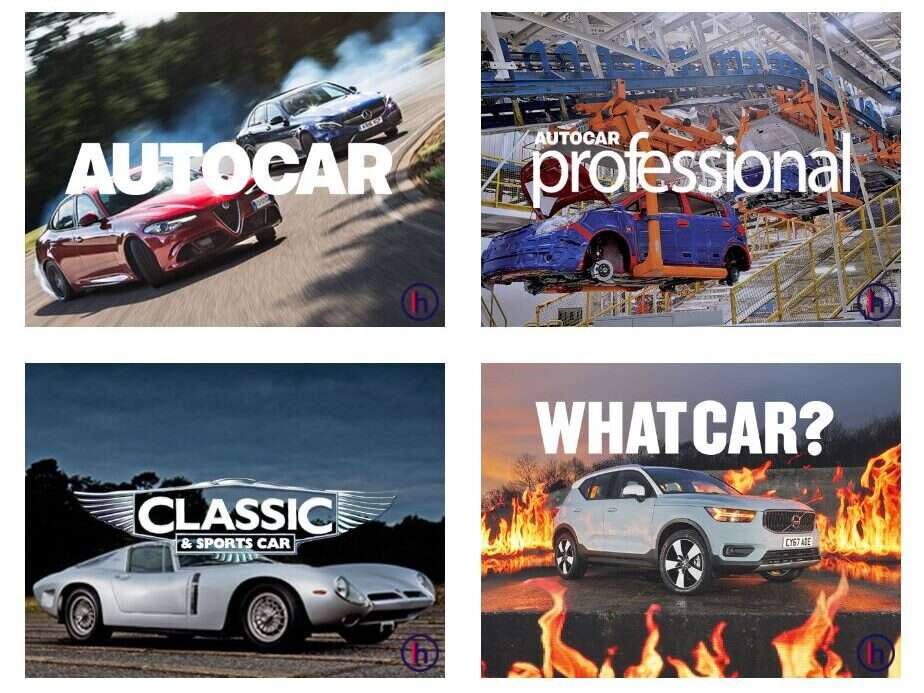 Specialist magazine publisher Haymarket is planning to cut up to 12% of staff in its automotive division due to the effect of the "ongoing turbulence" in the car industry.
Haymarket is proposing to make up to 14 of 120 members of staff within the division redundant. Its editorial director Jim Holder announced on Wednesday he had left the company after about 25 years.
Haymarket's automotive division includes the Autocar, Autocar Professional, CAT [Car Aftermarket Trader], Classic & Sports Car, What Car? and Move Electric editorial brands. It also runs Haymarket Automotive Studio, its in-house creative agency.
Other senior staff understood to be part of the consultation process, which involves more than 20 employees, include the editor of CAT magazine, head of programmatic sales and director of commercial operations and analysis.
The publisher has suffered a drop in advertising spend by car manufacturers. UK car production sunk to a 66-year low this year due to the global shortage of parts, in particular computer chips, that began when the Covid-19 pandemic interrupted the supply chain. Press Gazette understands some of the automotive websites have also suffered from a dip in SEO traffic.
Rachael Prasher, managing director of Haymarket's automotive division, said in a statement: "The ongoing turbulence within the automotive industry has proved challenging for all of us and the past year has been one of our toughest yet. Despite the stellar performance of Haymarket Studio and our lead-gen products, this has not been enough to compensate for the drop in car manufacturer ad spend.
"As we finalise budgets for our new financial year in July, it's vital we respond to market uncertainty and take the necessary steps to secure the long-term sustainability and future of the business.
"We will be undergoing a restructure and sadly this means losing a limited number of roles – up to a maximum of 14 of our 120 employees. We are working closely with our teams – particularly those directly affected by these changes – and ensuring they are fully supported throughout the process.
"Our car-buying audiences remain strong and engaged and we need to be laser-focused on the products that deliver the most value for both them and the car industry, as we navigate these challenging times."
In the financial year to 30 June 2022, profit before tax at Haymarket Group was down 13% from £12.9m to £11.2m – although earnings before interest, tax, depreciation, amortisation and exceptional items was up 2% to £16.9m. In the year to 30 June 2019, the last full financial year before the Covid-19 pandemic hit, the group had a pre-tax profit of £15.2m (including both continuing and discontinued operations).
In a statement published in February to accompany the publication of the accounts, Haymarket said: "While the global impact of the semiconductor crisis has continued to be a challenge for the company's automotive division, as manufacturers make cutbacks to advertising, Haymarket Group has maintained healthy post-pandemic profit levels."
Chief executive Kevin Costello added: "We are well aware the macroeconomic challenges are not going away, but we have a sustainable business set up for the long-term."
The dedicated Haymarket automotive division was launched in 2017 with £50m investment, particularly in digital and ecommerce infrastructure, and an estimate that revenues could "increase fourfold within a few years".
The overall group recorded total revenue of £166m last year, up from £161.6m in 2018/19.
The below chart shows a decline in print circulations at the motoring magazines over the past few years. Classic & Sports Car in print was down by 16% from 2019 to 2022, What Car? was down 21%, and Autocar was down 31%. Their audited digital magazine circulations grew by 15%, 10% and 23% respectively.
Email pged@pressgazette.co.uk to point out mistakes, provide story tips or send in a letter for publication on our "Letters Page" blog