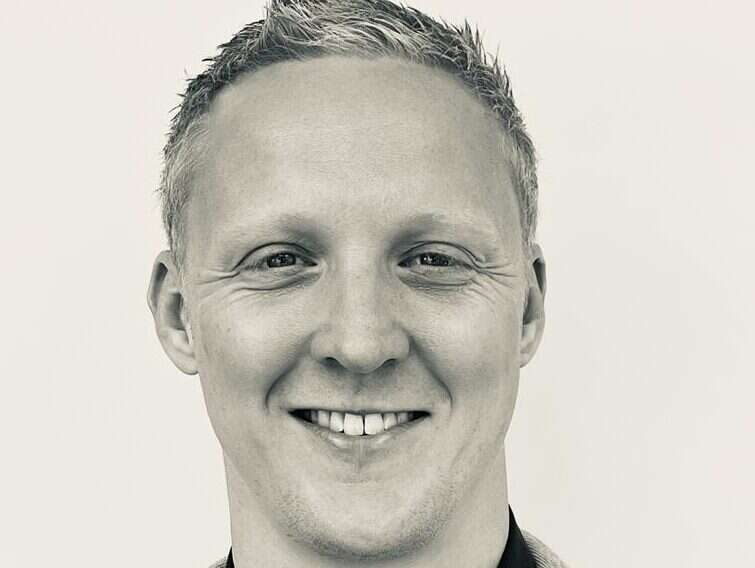 TV and entertainment magazine Radio Times turns 100 this year and its website marked a quarter of a century in June.
Radio Times remains the fifth-biggest paid-for ABC-audited consumer magazine in the UK by print circulation. But on an average weekly circulation of 480,938 in the second half of 2021, it is down 48% from ten years earlier.
The website's growth is therefore increasingly important for the longevity of the brand, originally owned by the BBC and now run by Immediate Media (the biggest magazine publisher in the UK by number of titles and the second largest by print circulation).
"We've got a huge amount of heritage, which is incredibly valuable as a brand," Mark Summerton, managing director at the Radio Times website, tells Press Gazette. "But we always need to keep an eye on what the future will hold… it's very clear that Radio Times has been the authority in this space for 100 years and we're very focused on it and maintaining that space, and extending the footprint even further than it currently is in the coming years."
In 2022 Radiotimes.com saw editorial page views (excluding listings) grow by 10% year-on-year to 240 million, total users were up by 19%, and average time spent on pages was up by 25%, according to Google Analytics data shared by the publisher.
Summerton credits several changes at the site for this growth, including the introduction of a gaming vertical, the growth of soaps coverage, a "data-led triage" for how to cover new TV series and films, and investment in trends and production staff.
The site's gaming coverage saw the biggest growth, with page views up 200% year-on-year following initial investment in the vertical with part-time resources in early 2021.
Summerton says: "Talking about the way we position the brand in the future, I think gaming for me is a really interesting example of how you test the elasticity of the brand. So, by that we mean if we step out into gaming, does the audience, our audience, the search landscape, do they feel like we've got a right to be in that space? And you never really know until you actually dip your toe in the water."
He adds: "Slowly but surely we found that the audience very much does feel like we've got the authority to play in this space." This was followed up by further investment with full-time resources and a further developed editorial strategy.
"It's grown unbelievably up to this point, and it's now one of our biggest content verticals, which if you're talking about the brand and where it will be in the future, if you'd have said that Radio Times will be successful in the gaming space a couple of years ago, I don't think too many people would have thought 'yeah, I can see that'," Summerton continues. "So it's always testing how far you can stretch a brand and if the audience will come along with you."
Next steps will be expanding video – also planned across the whole site – as well as an increase in evergreen content.
The second biggest growth at the Radio Times site last year was in soaps, a staple for the brand but some of the team felt there was more headroom to grow and put forward a content proposal at the start of 2022.
After allocating resources to support this plan, Summerton says it took three or four months to take off and he now believes it shows the importance of patience given the subsequent 179% growth for soaps page views compared to 2021.
"As we were progressing, immediately it didn't feel like we were having much of an impact with this concept plan, but it felt like the fundamentals were correct, or the hypothesis was correct," he says.
"So we actually continued with that plan, even though it didn't seem like it was going great and then the authority really grew and the audience then obviously started latching on to the fact that we were being much more present in the soaps space. And now there are fantastic audiences there and we create a lot of soaps content now and there's a consistent audience of people coming back on a daily basis to that search content."
Summerton adds: "…a lot of people found this over the past six months with the economic environment and whatever we face this year – if you think that you're doing the fundamentals correctly, and your strategy is correct, then the learning from this is don't be too quick to pull something if it doesn't seem like it's ticking every single box.
"Stick with it for that little bit longer, try to get a few more data points. And at some point, you really do have to have a hard stop or pivot, but my learning is not to be too quick in pulling that trigger on something and actually let things manifest and give things the opportunity, especially if there's a lot of external things that are going on against it."
'Data-led triage' combines with trends team
More widely, the team implemented a new "data-led triage" system, Summerton explains, that helps to categorise content and apply time and resources most effectively. For example, for a new TV show, they will look at the data around how content for a similar show performed in the past and decide what level of treatment to give it.
This improved planning system happened alongside the appointment of a trends editor and trends writer in late 2021 to spot anything that may become part of the conversation or cause debate once a show begins airing.
Summerton acknowledges that sometimes a show may unexpectedly take off despite the triage system. "Nobody saw Squid Game [on Netflix] coming," he says as an example.
"We did unbelievable traffic off the back of Squid Game, but that was a daily 'wow, what's happened today in the social media world around Squid Game?' and quickly thinking how do we add something to this experience for our audience? How do we act as that companion for something that nobody saw coming up?"
The trends team can also help with the SEO strategy, which often involves the publication of articles answering questions such as "How to watch Aftersun" or "What happened on Love Island 2023 last night?" Summerton says SEO is "a huge part of any digital publisher's strategy and obviously ours as well" and that the site is aiming to create "copy that is for an audience's demand, and also to serve the needs of the audience".
Summerton adds that the important thing is to "always start with the audience – because it's in a search engine's interests to serve the content which is the most valuable to a user.
"So if you always keep the user in your mind – what intent are they coming to your site for? What intent is a piece of content going to serve? How are you going to be that entertainment companion through every bit of content that you create?"
According to data intelligence platform Similarweb, 72% of visits to Radiotimes.com last month came from search. Summerton addresses the reliance on Google which makes frequent algorithm changes, saying "you might be a loser or you might be a winner" in each individual update but that "if you are clear on your strategy, and you're clear on your fundamentals that you're focused on the audience's needs, eventually it will be a net gain for you over a period of time".
Another area of investment has been the online production process, with the addition of a production editor and sub-editor to help scale the site's output. Another sub-editor is currently being recruited.
"I think often content creator roles get a lot more visibility and a lot more exposure, but… it's a bit like if you're building a city or you're scaling a city, you wouldn't dream of doing that and not putting the infrastructure to support that," Summerton says, adding: "I see the production roles in a very similar way."
The site doubled the amount of content it published from 2021 to 2022, according to Summerton who adds: "That wouldn't have been possible without that production resource and really re-evaluating how we approach production."
A further area of change was the introduction of a corporate matrix structure over the past 18 months that meant Radiotimes.com and other Immediate Media brands could share some central experts, for example in data and audience development.
'Strong start' to 2023
Looking into 2023 and beyond, Summerton teases a few potential areas for investment that are under evaluation. These include a premium content offering, app development (currently the brand only has an app that presents a digital version of the weekly magazine), the boosting of other new verticals such as going out, and the "burgeoning" ticketing business that launched in the middle of last year.
Radiotimes.com brings in revenue through advertising and direct and partnership deals, as well as through affiliate links. It has a first-party registration strategy which asks people to sign up with their email address for newsletters or the ability to save content on the site.
"The business has had a really strong start to the year," Summerton says. "And we never know what's going to go on in the market.
"But if you're doing the fundamentals correctly, then when the purse strings do loosen out in the market, and that will be different for everyone at different times, you've got a really compelling story to take to market, and a story of growth, which is exactly what we've got and which hopefully is one of the reasons that we've had a really strong start to the year."
Email pged@pressgazette.co.uk to point out mistakes, provide story tips or send in a letter for publication on our "Letters Page" blog