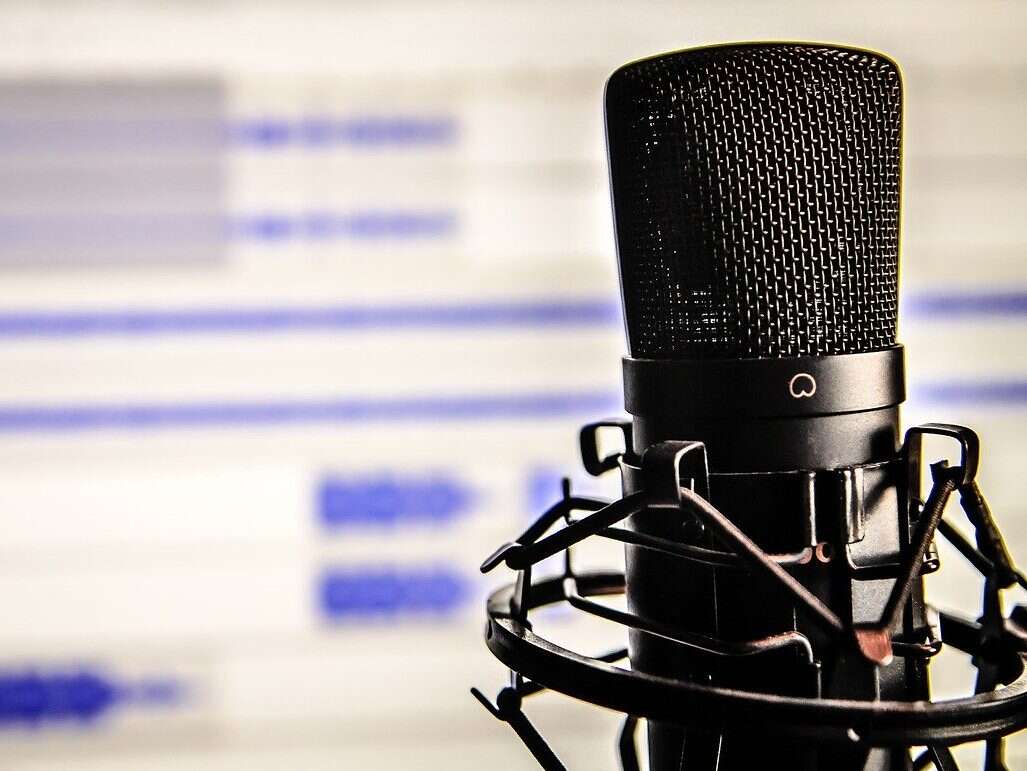 Podcasting business Acast has launched a product allowing news publishers to integrate their pre-existing paywalls into platforms like Apple Podcasts.
The technology means paywalled news outlets can much more easily begin offering podcasts as a members-only benefit.
Previously, a publisher hoping to bundle a podcast into its subscription offering was essentially obliged to host it on their own, separate platforms, for example a proprietary app.
What is Acast+ Access and how does it interact with paywalls?
Acast unveiled the new product, named Acast+ Access, on Monday morning.
Speaking to Press Gazette last month, Acast senior partnerships manager Alexandra Fuller explained that through Acast+ Acess "essentially, if you wanted to listen to a bonus episode from The Economist, you would go to Apple Podcasts or wherever you listen and sign up – but you're signing up to The Economist's ecosystem, rather than Apple's or rather than Acast's, for instance.
"You join as an Economist member and we authenticate that and then you get the bonus content back to Apple or wherever you listen…
"It just basically means that the publisher owns the customer – which is great for them [and] it means that we're supporting audio journalism."
Having direct access to audiences, unmediated by third-party platforms, has become a priority for many news providers. As well as providing publishers with first-party data – which is seen as significant for the post-cookie era – audience "ownership" helps prevent a news outlet from becoming too reliant on tech platforms whose agendas can conflict with the interests of publishers.
Acast said companies adopting Acast+ Access "manage their own subscriber base and control the sign-up page, checkout, and onboarding experience for their subscription offering, simplifying the process for their subscribers".
It added that subscription features enabled by the product include: "Ad-free listening, exclusive content (e.g. paywalled episodes, extended episodes, full series), personalised intros and outros, archived content [and] early access to content."
The new service is compatible with Apple Podcasts, Google Podcasts, Overcast, Pocket Casts, websites, "and any other platform that supports private RSS feeds", Acast said. A spokesperson told Press Gazette Spotify's API will not integrate with Acast+ Access.
Acast will earn a fee from each private podcast feed activated by subscribers through Acast+ Access.
[Read more: Podcast Show 2023 – How creation of 'narrative culture' is changing journalism in the UK]
How could paywalls change news podcasting?
Several paywalled news outlets publish successful podcasts to everyone including non-subscribers, for example The New York Times' flagship The Daily or The Daily Telegraph's investigative series Call Bethel.
The director of podcasts at The Economist – another paywalled outlet with a suite of successful audio shows – told Press Gazette last year the publication wanted to "experiment" with an audio paywall, but it was "obviously more complicated than putting a paywall on a website". 
Tortoise uses a partial audio paywall, which gives subscribers advanced access to its newly-released podcast series, but at present if a listener subscribes through Apple Podcasts rather than Tortoise's proprietary app then their subscription is not compatible with the rest of the Tortoise ecosystem – meaning they could not access, for example, paywalled written content.
Acast said a survey of 400 Americans it conducted in February found 27% of consumers were "more likely to sign up for a subscription if they also received podcast benefits as part of that subscription". Some 21% said they would "be willing to pay even more to get the added podcast benefits".
The podcast company's chief executive, Ross Adams, said in a statement: "As more and more audiences seek premium podcast content, our technology allows providers to easily meet that need and deepen their relationship with their customers. And for companies not already incorporating podcasts into their subscription strategy, this is one of the easiest ways to rally new subscribers immediately."
[Read more: How Tortoise podcasts became the most profitable part of the 'slow news' start-up]
Email pged@pressgazette.co.uk to point out mistakes, provide story tips or send in a letter for publication on our "Letters Page" blog