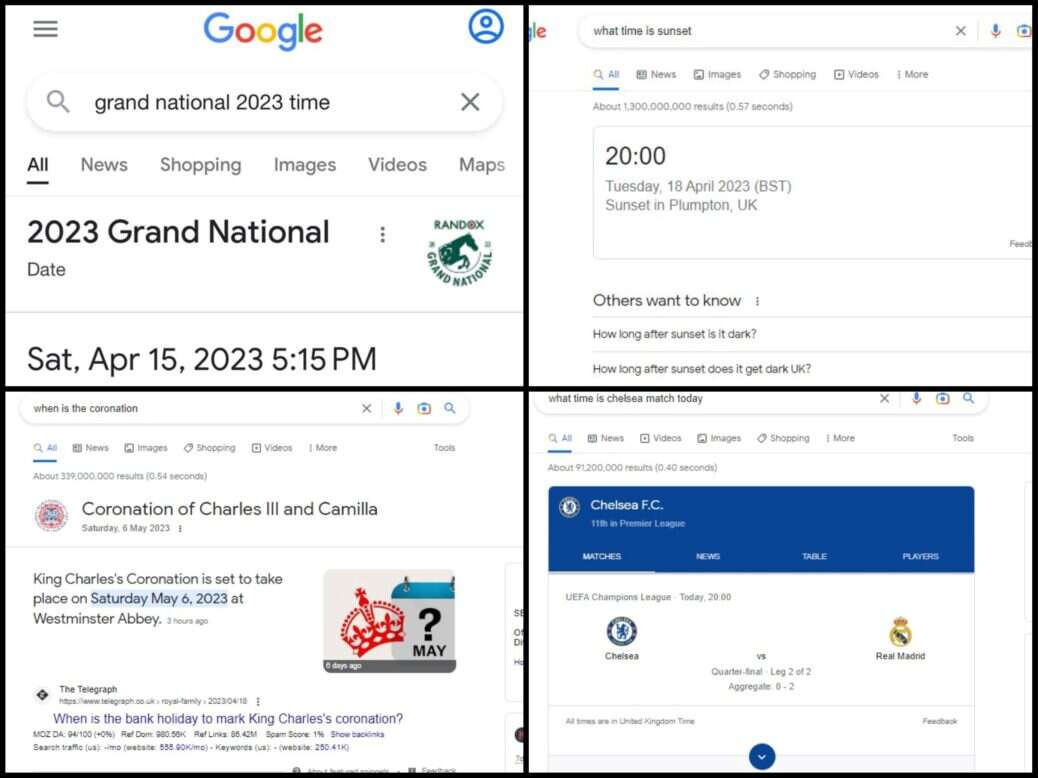 Google appears to have called time on an SEO tactic that has delivered millions of dubious clicks for publishers: the "what time is" story.
Stories like "what time is Eastenders on tonight" super-charged the website traffic growth of websites like the Daily Mirror and the Telegraph a decade ago.
Written for Google, these stories take a trending search term and manage to confect a news story out of answering it. They tend to reverse the conventional architecture of a news story by burying the relevant information near the bottom of a story so readers spend more time on the page before arriving at a simply-told answer.
The most notorious form of this article purports to answer a question and then fails to do so. It might have the headline "when will Film X be released on Netflix" only to reveal in the final paragraph that the release date has yet to be revealed.
Google sought to stop surfacing these sort of articles in search with its "helpful content" algorithm update of August last year.
And it appears to have continued to downgrade such articles with successive updates since.
So a Google search on Saturday asking "what time is the grand national" did not lead the reader through to a publisher-written SEO article, as it would have done in the past, but instead answered the question directly.
Similar results can now be found for other mundane searches such as "when is the Coronation" or "what time is the Chelsea game on tonight?".
The Google algorithm change will lead to a dip in traffic for news publishers but is unlikely to be missed by the journalists tasked with writing 400 words of space-filler before answering the trending question.
SEO expert Barry Adams of Polemic Digital said: "This is a change which has been happening for a few years. It means that Google has a high degree of confidence that it can provide you with the answer to a specific question."
These results are powered by Google's direct answer engine. Adams said: "It's not new but it has got better and smarter."
The challenge for publishers will come when Google starts directly answering more complicated questions without reference to the source. This is the sort of technology which powers the generative artificial intelligence platform ChatGPT and which has alarmed publishers because it exploits their copyrighted content without any value exchange in the form of links or traffic. There also concerns that as search engines directly answer questions without reference to a source, it will lead to increased misinformation due to lack of transparency about sourcing.
Adams recommended that publishers steer away from content that answers simple questions if they want to future-proof their SEO strategy and instead focus on search terms that point the way to a more complex story to which they can add value.
"Chatbots are going to become very good at answering simple questions. Publishers tend to write 400 words of weak copy before they get to the answer. That's not good for users and Google doesn't see its job as providing links to this low quality content.
"Publishers should focus on providing more in-depth information and focus on issues where there is news value rather just an easy answer."
Email pged@pressgazette.co.uk to point out mistakes, provide story tips or send in a letter for publication on our "Letters Page" blog