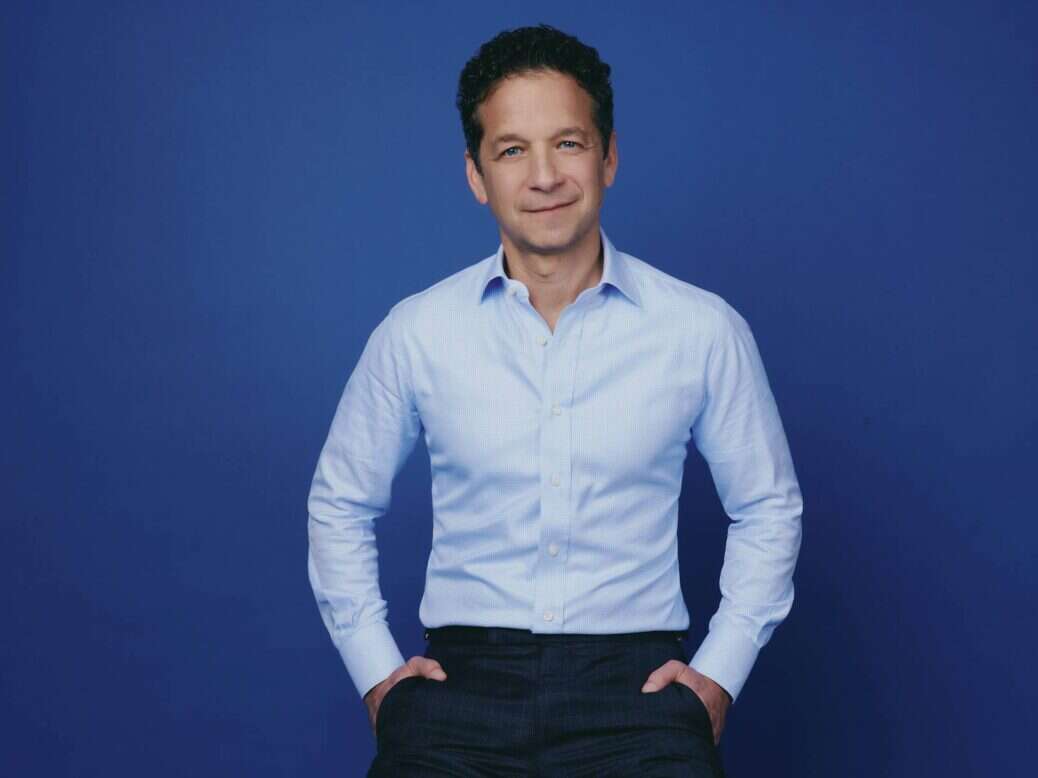 Linkedin, which turned 20 earlier this year, is having a bit of a moment. For most of those two decades, the site's reputation was decidedly cringe. Users might go months without visiting, returning periodically only to update their CVs. Linkedin was where you went when you were "excited to announce some personal news!", but not much else.
Then, in August, the well-known Bloomberg tech writer Sarah Frier announced in a headline, "Sorry, But LinkedIn Is Cool Now". The story hit a nerve and got picked up by Slate, Axios, Yahoo! and others.
Linkedin's editor-in-chief, Daniel Roth, was nonplussed. "What's funny about that is that we have not changed at all," he told Press Gazette.
In fact, the company is resolutely trying not to be cool, he says, laughing: "That has had no impact internally… It doesn't matter whether it's cool or not. There's no one who goes into a meeting and says, 'Hey, that was a cool comment you made'."
To make Linkedin's new coolness tangible: Users posted 41% more content on the site this year than last and posts now reach about 550 million people each day, the company says. That's the growth you'd see at a trendy startup, not an ageing, Microsoft-owned giant. Roth says that business news publishers often tell him that Linkedin is now their single-biggest source of social media traffic (although he declines to put numbers on that).
Among the reasons for Linkedin's growth: Google has dialled down the prominence of news sites in its rankings. Facebook has walked away from the news business almost entirely. X, formerly known as Twitter, has become a toxic, unhappy place under new owner Elon Musk.
That leaves Linkedin — the home of the kids who sat at the front of the class and did their homework on time — with a suddenly prominent position in the news ecosystem.
Linkedin is doubling down on news
Linkedin may be less sexy than Tiktok, Snapchat or Instagram, for sure. But it is massive:
There are 960 million members. 
There are 36 million accounts in the UK alone — close to 100% of working adults.
Its users publish 116,000 newsletters to 365 million subscribers. 
Linkedin claims it is probably the single largest publisher of business podcasts on the planet.
The site's content operations are overseen by Roth and a newsroom of 250 editors and writers, spread across 30 countries and 17 languages. The good news for media operators is that, unlike Facebook and Google, Linkedin is highly enthusiastic about the news business.
"News is essential to us," Roth says. "You cannot get ahead in your business or your career without knowing what's going on in the world. It is important that people be able to see headlines and in-depth stories and analysis that makes them better understand the world."
"So you're just going to see us increasingly find ways to be able to support newsrooms and high-quality news content and journalists, and make sure that they're being successful on Linkedin, because we think it's really important," Roth says.
Among those ways, Roth recommends launching a Linkedin newsletter. Here, a publisher can automatically enrol their entire Linkedin following and monetise that subscriber list, treat followers like an engaged community rather than a passive audience, respond to their questions and comments and offer poll questions to vote on.
A viral traffic mystery from 2012 remains unsolved
This feels very different from the situation in 2012, roughly when Linkedin's long-dormant news feed suddenly became a firehose of traffic for any publisher who knew how to game it. But then, a few months later, the gusher was mysteriously switched off, and Linkedin referrals became marginal for most newsrooms. The company has never publicly explained what happened.
Roth – who has been the top editor for 12 years – has heard this story but denies Linkedin ever made a dramatic decision to switch off its viral traffic engine or that it ever had one.
"I have a vague memory of that, of publishers feeling that way," he says. "There were a lot of feelings from publishers that we had ratcheted back traffic to them, but internally we never did."
Linkedin has switched off a few programs that aped other social media platforms. It used to have a "stories" function that allowed people to create disappearing video posts, like Snapchat, Facebook and Instagram. "We walked away from that. That was three or four years ago. We thought that we needed to have a way for people to be able to do 'ephemeral' content on Linkedin. And it turns out that was not a demand."
There was also a "Creator Accelerator Programme" (CAP) which put 100 or so influencers through six weeks of training on how to be successful on Linkedin. But "CAP was not a great scaleable programme," Roth says, so they ended it. 
That's normal at Linkedin, where experimentation is encouraged. "A lot of times what we do is we start things, we learn a lot from it and then we and then we find a way to make that work in kind of a bigger way," he says.
Using AI, but not for creating content
The newsroom's current strategy revolves around the "Four Cs" – creating content, curating content, cultivating voices and circulating content – and, of course, AI. 
Rather than using AI to create content, they're deploying it to find new audiences. That means users will be seeing more content that is relevant to them in their feeds even if it comes from people they don't follow on the site.
"AI can find audiences that we never would have thought of, and it might not even be able to explain to us why this was good for them," Roth says 
Roth's mission is still inspired by what he was asked by former chief executive Jeff Weiner when he was hired back in 2011. "His view was you have to know as a professional what's going on in the world to be successful, no matter what you're doing. He said, 'The only way we were going to be able to do that is with humans, with editors and with AI'
"He said, 'You hire editors for their golden gut' – his term – 'and you hire AI… to scale all of this. So come and build that at Linkedin.'"
Email pged@pressgazette.co.uk to point out mistakes, provide story tips or send in a letter for publication on our "Letters Page" blog